Bonjour! The fashion train has finally reached the French capital of Paris and you know what that means. Dior! Chanel! Louis Vuitton! Balenciaga! Valentino! Taking place between February 28 to March 8, 45 physical shows have been confirmed on the schedule this time round, with only a mere 13 brands––one of them being PFW staple Lanvin––choosing to do digital showcases.
Expect the return of all the heavy hitters, from the aforementioned luxury houses to Saint Laurent, Loewe and Miu Miu, as well as American debuts from New York brands The Row and Vaquera. Ester Manas, an LVMH prize finalist who champions size inclusivity, will also be showing for the first time (and hopefully bringing some body diversity to the city), while Vêtements' sister brand VTMNTS will show its first runway collection on the Paris ready-to-wear catwalk after it postponed its slot in January.
Last but not least, Off-White is set to present its first runway show since the passing of founder Virgil Abloh. While details of the collection remain sparse, it would be remiss not to consider runway a formal goodbye and a moment to be missed––the brand has been given the prestigious opening slot on the fashion week schedule.
You know what to do: Kick back, relax and stay tuned as we give you the highlights and lowdown on all the shows you want to know about.
Highlights
Dior
When: Tuesday, March 1 at 10pm Malaysia time
How can the past serve as a starting point to invent the future? Maria Grazia Chiuri will unveil the new collection for #DiorAW22, where iconic looks become a space for innovation and experimentation. Catch the show live below and check back for post-show highlights.
Post-show highlights: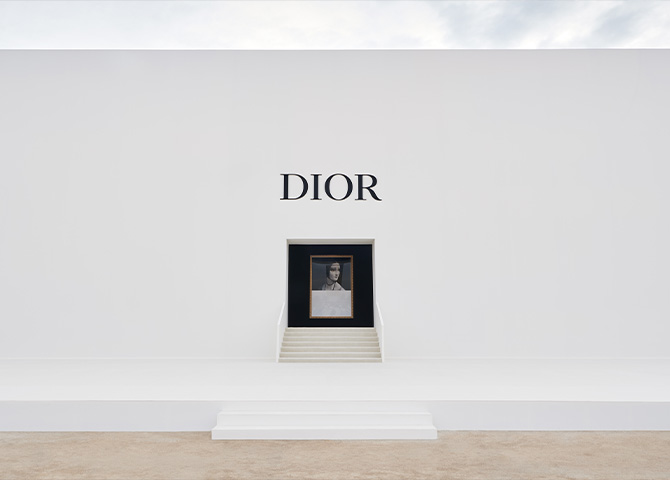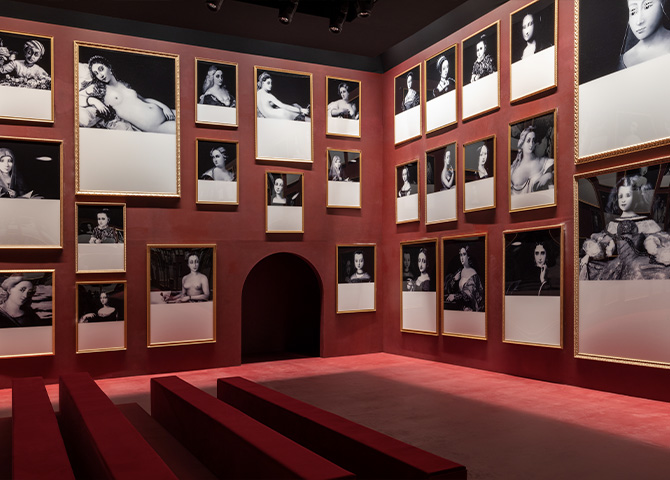 Welcome to 'The Next Era', situated between past and present, inside a room in the Tuileries, where Italian artist Mariella Bettineschi has suspended a large-scale installation of portraits from the 16th to the 19th century to frame Dior's Autumn/Winter 2022 show. This season, Maria Grazia Chiuri explored the relationship between body and garment through an experimental collection that combined the heritage and craftsmanship of Dior with the development of technology.
With stars like Rihanna, Blackpink's Jisoo and Anya Taylor Joy perched front-row, iconic Dior pieces were unveiled down the runway with materials and techniques created in collaboration with the Dynamic Autonomy and Intelligent Robotics (D-AIR) Lab to propel the fashion house into the future.
The Bar Jacket was transformed with a system that regulates the body's humidity, while a bodysuit––crisscrossed by what appears to be an organic network of luminescent veins and arteries––maintains a constant temperature. Functionality is a running thread, with multi-pocketed belts and adjustable laced-corsets, designed to by infinitely versatile and bolstered by the use of embroidery on top of technical knitwear and waterproof materials. Even the Lady Dior sees itself transformed to accommodate everyday essentials, alongside a similar re-appropriation of the Dior pump by Roger Vivier. This is Dior's 'The Next Era', where fashion lies within the revisitation of heritage to create the lines of the future.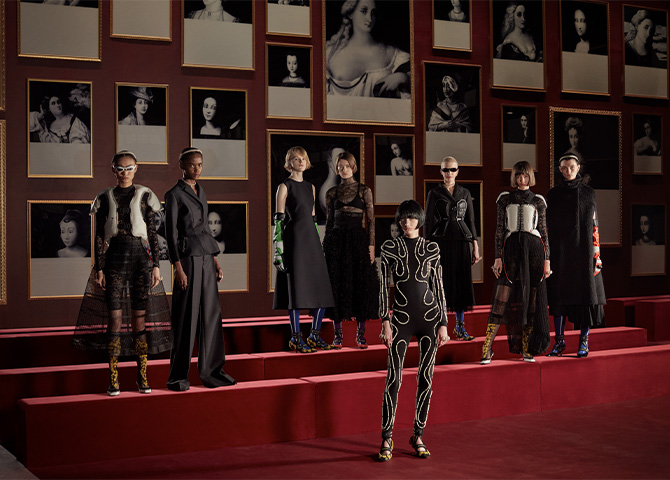 See every look from the collection here.

Saint Laurent
When: Wednesday, March 2 at 3am Malaysia time
Anthony Vaccarello will unveil his latest womenswear collection for Saint Laurent with an in-person runway show live from Paris. Tune in to the livestream here and check back for post-show highlights.
Post-show highlights:
The style of Art Deco has always held a special place in the private universe of Yves Saint Laurent. In show notes, the brand unveiled that one of the founder's earliest, most prized acquisitions in his personal collection of objects was a pair of Dunand vases originally exhibited in 1925 at the Exposition Internationale des Arts Décoratifs. In turn, the modernist, minimal interiors designed by French interior designer Jean-Michel Frank in the 1930s were a profound influence on how Yves decorated his own Parisian home decades later, alongside the traces of Art Deco that can traced throughout the designer's own runway collections.
For Saint Laurent AW22, Anthony Vaccarello travelled back in time to the height of the movement and drew inspiration from radical activist and publisher Nancy Cunard, who dressed way before her time. What resulted was a contemporary interpretation of her masculine wardrobe––inflected with Art Deco influences––staged inside a box facing the landmark Eiffel Tower.
Fluidity ran throughout the collection, with delicate, flute-like dresses and mega-slim trousers rendered in fresh proportions and punctuated by stacks of brash, elemental jewellery. Key outerwear items presented themselves through swathes of faux fur, while the Saint Laurent tuxedo was made slouchier and anew, as le smokin' as ever,. This was a quietly poetic showing, brought alive with bursts of unabashed dynamism, as windows opened to reveal the Parisian landmark as the clock struck eight.
See every look from the collection here.

SHARE THE STORY
Explore More