Leandra Medine has always believed that being comfortable in your own skin while playing dress up are two things that should be the rule rather than the exception. Her site, ManRepeller.com is evident of that.
With her nonchalant fashion sense – mixing eccentric glamour, boyish mod and ultra chic, and witty writing style, Leandra has carved a name for herself as a smart and entertaining feminist. She makes no apology for telling women to dress for themselves only, not anybody else, and in whatever that she feels comfortable. If that means harem pants and going braless in a white T-shirt, embrace it!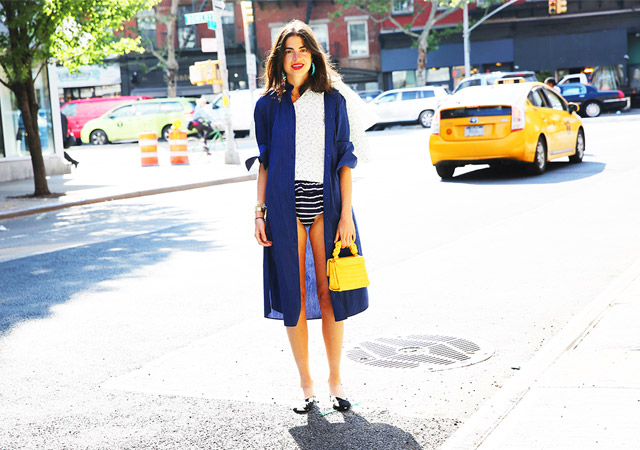 Born in 1988 in New York, Leandra grew up in an Orthodox Jewish household where she spent much of her high-school years in black and grey maxi skirts uniform. Her disregard of popular opinion was apparent from a young age when the eight-year-old Leandra was videoed wearing a shower cap (as protection against lice) and declaring, "This is my outfit. Do you like it? If anyone doesn't…I don't give a s**t!" Such was her confident persona that it blossomed when she took up an internship at Valentino and spent half a year aboard in Paris.
It was her keen eye on all-things fashion that formed the basis of her daily musings on the Man Repeller. The term 'man-repelling' itself first surfaced when Leandra was blogging on her then blog Boogers + Bagels as a journalism student. What began as an avenue for her to discuss trends that women love and men hate, and to build up a virtual portfolio before graduation, has turned out to be much more than that in recent years as ManRepeller.com gained traction. Readers found her candid reflections and frank observation refreshing.
"I feel like because I'm not self-conscious about sharing my own plight and journey, I had a real advantage in a very crowded space that can sometimes feel manufactured, to express an opinion that is honest in a way that others can relate to."
Leandra developed a voice that taught us to laugh and appreciate fashion without appearing like a snob. She even coined several trending catchphrases like 'arm candy' and 'birth-control glasses' that were accepted as legit fashion glossaries. There was no denying the value of her influence. The fashion world took notice and it seemed like she had her fashion cred sealed. Together, a series of collaborations were executed with her at the helm doing writing, styling and modelling for brands and retailers like Michael Kors, Nina Ricci, Stuart Weitzman, Superga and Uniqlo among others. It is also with her straight-up writing that she has penned her thoughts in her first book, Man Repeller: Seeking Love. Finding Overalls released in 2013.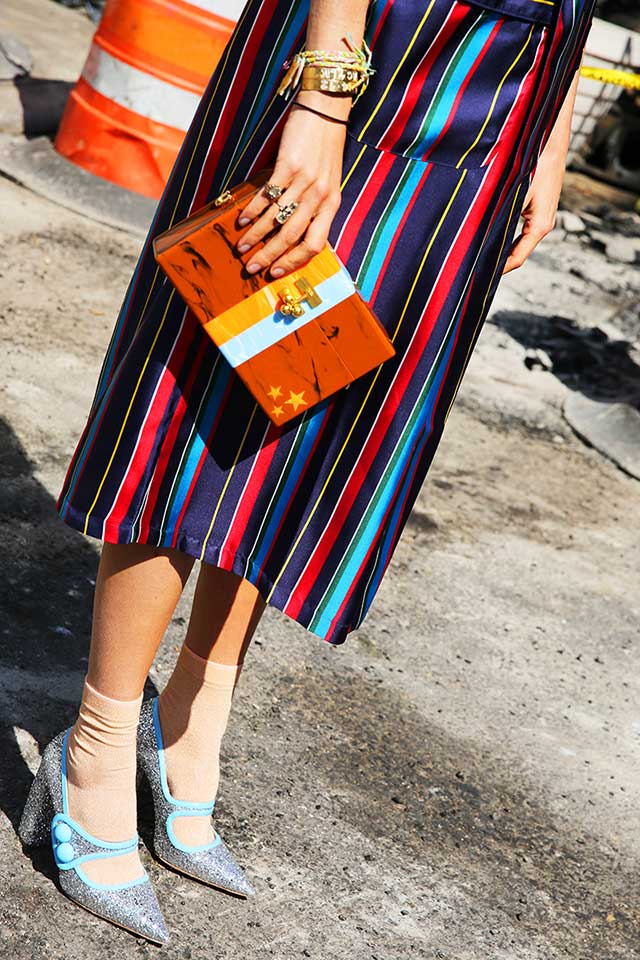 Today, her site has taken on more serious topics of discussion as she strived to evolve with thought-provoking pieces and honest narrative. Even the definition of 'Man Repeller' has taken on a new meaning as it's no longer a fashion site but a growing community that also chats about mental health, female entrepreneurship, politics, career, culture and more in a casual yet accessible manner.
It is perhaps with Leandra's way of normalising conversations that she was recently asked to be part of The Estee Lauder's Breast Cancer Awareness Campaign. Leandra has a family history of breast cancer; her maternal grandmother succumbed to the disease while her aunt is a two-time survivor of both breast and ovarian cancers.
At the age of 23, Leandra decided to get tested and discovered that, just like her mother, she's a carrier of the BRCA-1 gene—a gene that dramatically increases a woman's risk of breast and ovarian cancers. Angelina Jolie made headlines when she had a preventative double mastectomy following her diagnosis as a BRCA gene carrier.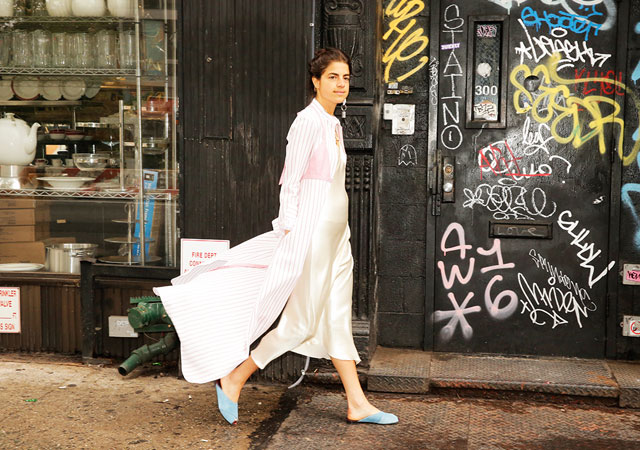 The decision to get tested came natural for Leandra. The test results meant having an advantage, one in which she won't be caught by surprise. When she was presented with the opportunity to be part of The Estee Lauder's Breast Cancer Awareness Campaign, she saw it as a moral obligation to use her voice for good in the hopes that it will positively affect other people.
"There's something really, really strong and powerful about women coming together, and again, normalising this conversation, and feeling like it's okay to air this out. And not just okay, but it's mandatory. It's a necessary part of coping." So, talking she will continue to do as her voice booms across the world wide web.
Related stories:
Muse of the Month: Willow Smith
| | |
| --- | --- |
| SHARE THE STORY | |
| Explore More | |