When talking about the future of fashion, it's almost impossible to discuss the sustainable aspect of it—after all, fashion is the second-largest polluting industry on the planet. For Buro 24/7 founder Miroslava Duma, not only can the fashion ecosystem be transformed into a more eco-friendly, socially responsible industry, but it can also be far more technologically advanced than predicted.
With that vision in mind, Miroslava Duma is bringing a new movement to the table: Fashion Tech Lab (FTL). Aimed at empowering and accelerating the fashion industry to transition to a more innovative and sustainable future, FTL is a hybrid that serves as an investment company, a multinational accelerator, and an experimental laboratory. In layman terms, FTL will help global fashion players access cutting edge technology across the fields of material science, wearable tech, among other innovations, to their products.
A fine example is Orange Fiber—a Sicilian peel-recycling startup that creates textile from the cellulose of discarded orange fibers. The fiber is enriched with citrus fruit essential oil, hence it is able to nourish the skin without the greasy texture of a body lotion. Recently, luxury house Salvatore Ferragamo collaborated with Orange Fiber on a capsule collection of dresses and scarves. Another portfolio company under FTL is Diamond Foundry, a lab-mined diamond company that's revolutionising the forefront of the industry with its synthetic diamonds—all of which can be evaluated via similar standards of the 4Cs among other technical markers.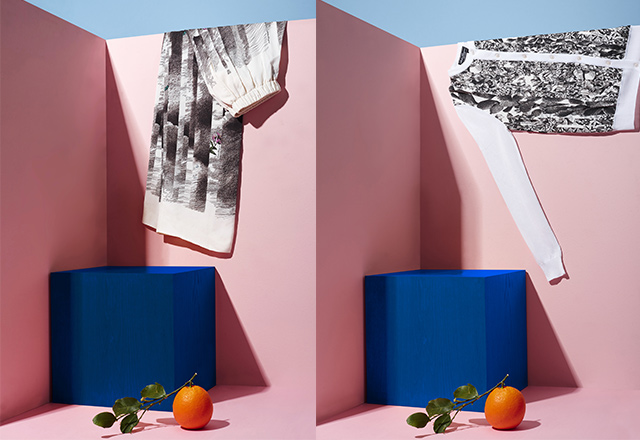 Among the group of innovators on the FTL advisory board include fashion-tech entrepreneur and investor Carmen Busquets, designer Diane Von Furstenberg, eco-fashion activist Livia Firth, and Dean of the School of Fashion at Parsons School of Design, Burak Cakmak.
Below, Miroslava Duma shares more about her vision of FTL in the near and distant future:
1. How will FTL complement your existing businesses such as Buro 24/7 and RewardStyle?
I love the synergies between all of the businesses I am involved with. There is always an overarching story—a big idea behind all of them—which takes them beyond their initial goal. Buro 24/7 is a digital media company that has access to an enormous pool of creative talent, and some of them might one day lend their minds to help shape the aesthetic of other projects we work on. Also, RewardStyle could very possibly become a partner for the FTL Experimental Lab.
2. Sustainability in fashion is at the heart of FTL. What do you have to say to people that assume sustainability and being commercially successful are mutually exclusive?
Sustainability is a core consideration in the millennial mindset, [and I can tell that] my generation already values responsible businesses. Our children (Generation Z) will be even more socially conscious and charitable, so the fact the industry is going to have to become more sustainable to actually remain commercially successful is fact.
3. If we fast-forward 10 years, what do you hope to have achieved with FTL?
The vision is to build the most globally relevant, innovative and disruptive fashion tech company in the world. FTL is just at the beginning of its journey, and I am so excited for what has yet to come.
More information on ftlab.com.
Related stories:
About vegetable-tanned leather and the beautiful bags it makes
How these three brands make the most luxurious jewellery sustainable
| | |
| --- | --- |
| SHARE THE STORY | |
| Explore More | |