Following monumental comeback to the physical runway earlier this month, Kuala Lumpur Fashion Week continued its support and celebration of the local fashion industry with the debut of its first Kuala Lumpur Fashion Awards. Hosted in the heart of the city at Shangri-La Hotel KL, designers and celebrities alike descended upon the red carpet in their glitziest dress to mark the inaugural occasion and honour some of the biggest players in the scene. Those in attendance included actress Rosita Che Wan, dressed in a Richard Quinn-esque head-to-toe, crystal-embedded ensemble designed by Ezuwan Ismail, who rocked a matching suit for the night to established industry players like Dato' Sri Bernard Chandran and Dato' Seri Dr Farah Khan, and the up-and-coming brands like Behati, whose designer Kel Wen invited Nursyafiq Naser to attend, dressing him in in that viral black rose outfit after the social media star recreated a parody of it with garbage bags (home couture, anyone?) to style influencer Nazreem Musa.
Of the night, founder Andrew Tan said: "Tonight is not for me but for those in the audience as they are they are the driving force behind our Industry and tonight isa celebration of their strength, their dedication to their craft and for never giving up!"
14 awards were awarded across 14 categories that included Brand of the Year, Fashion Icon of the Year, Outstanding Achievement, and Fashion Business Leader Award. Click through to see exclusive images from the night and this year's winners (highlighted in bold):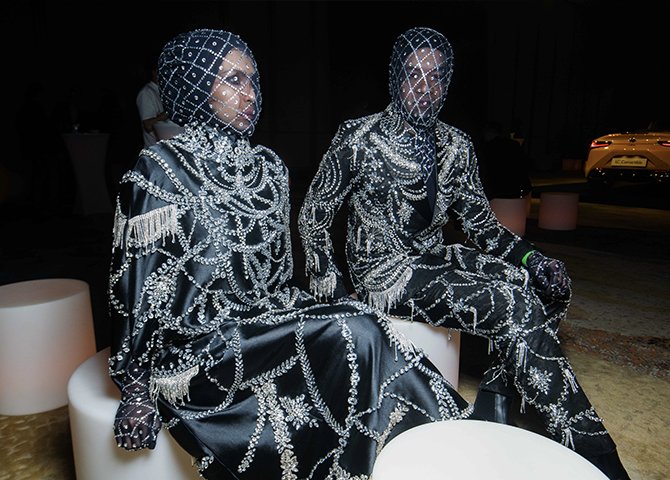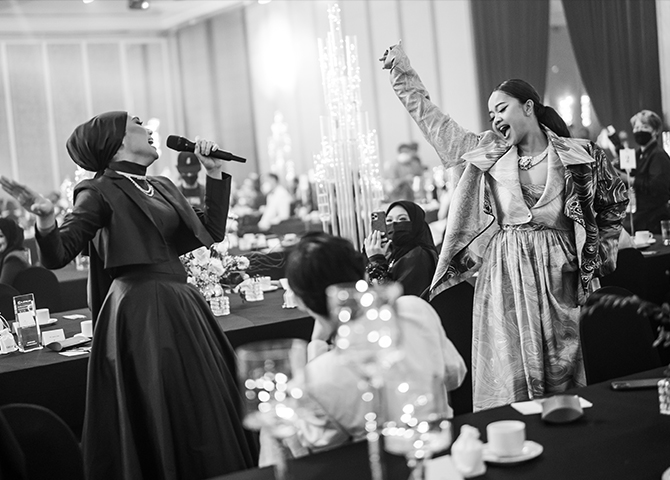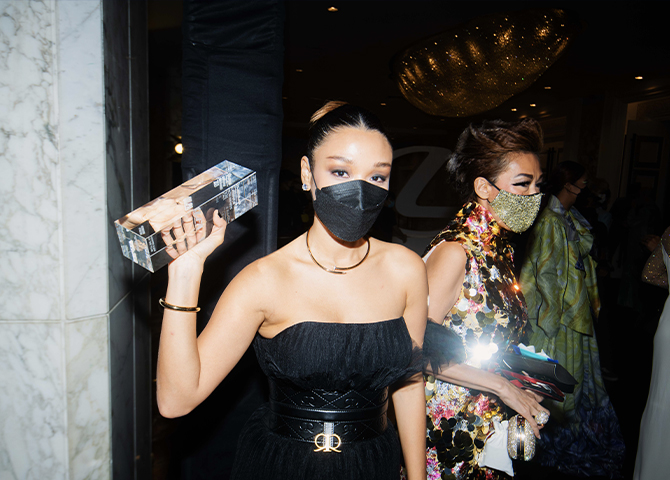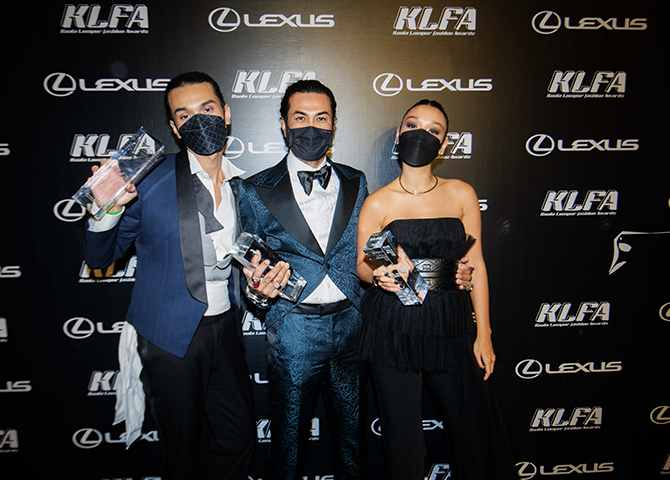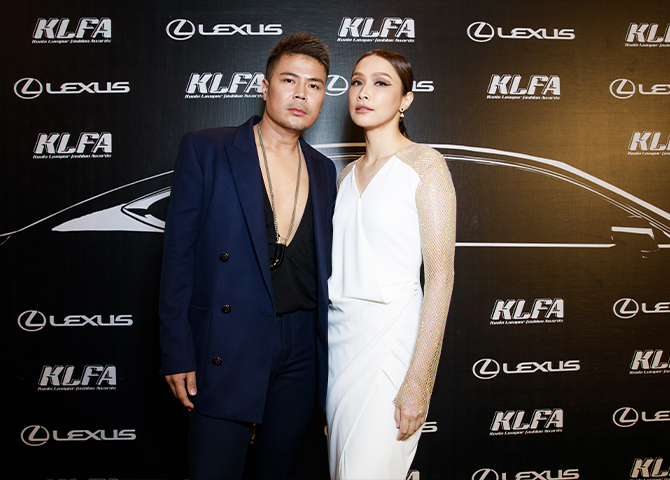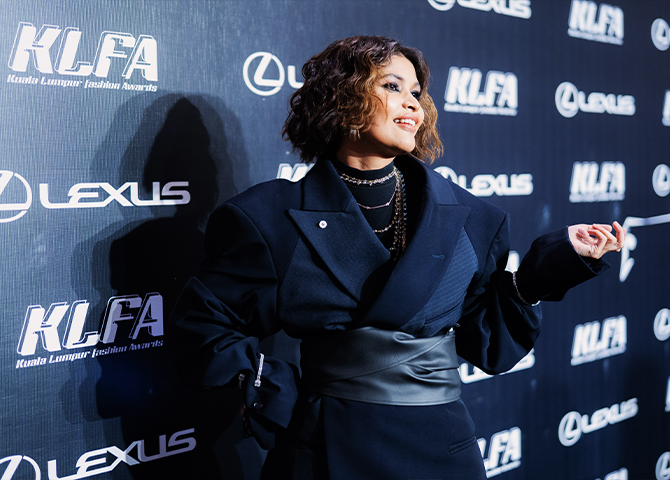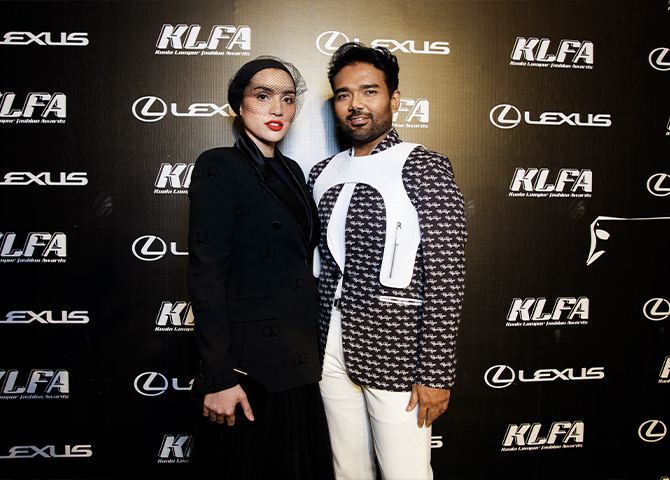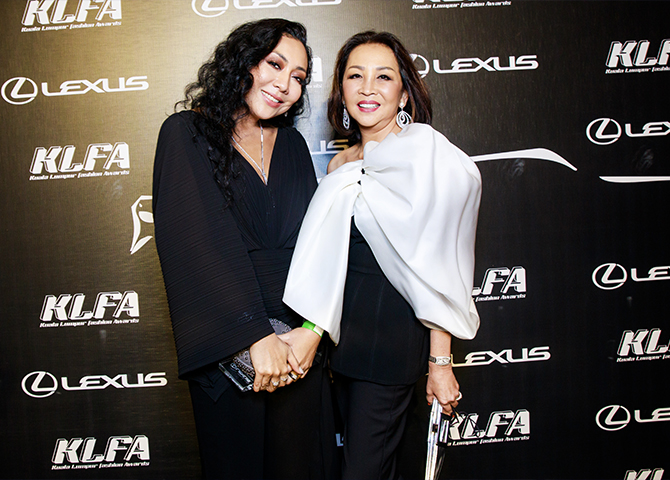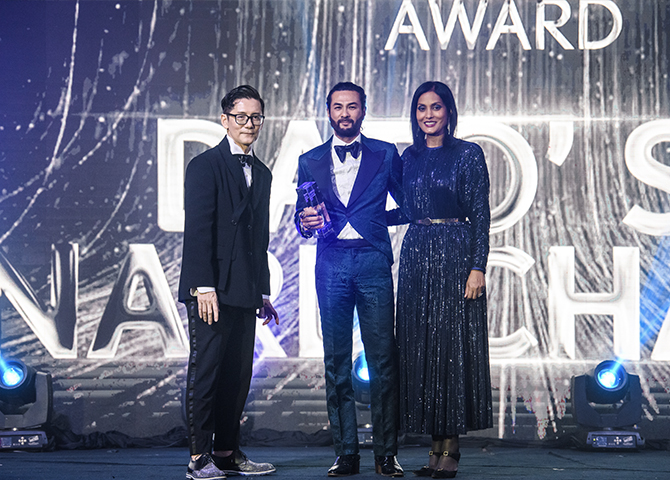 Emerging Womenswear Designer 
Maarimaia
Behati
A-Jane
Emerging Menswear Designer 
Dickson Lim
Kit Woo 
Neonate
Brand of the Year
Alia Bastamam 
Rizman Ruzaini
Fiziwoo
Womenswear Designer
Nuruta Harith 
Alia Bastamam
Cassey Gan
Menswear Designer 
Kit Woo 
Joe Chia
Neonate
Most Fashionable Female Personality 
Scha Alyahya 
Yaya Zhir
Marion Caunter
Most Fashionable Male Personality 
Nazreem Musa 
Hael Husaini
Amy Search
Fashion Icon of the Year 
Marion Caunter 
Scha Alyahya
Dayang Nur Faizah
Hair Stylist of the Year 
Ckay Liow 
Cody Chua
Juno Ko
MUA of the Year 
Khir Khalid 
Shiyo Joo
Sahir Sabri
Fashion Innovation 
Bremen Wong 
Hatta Dolmat
Biji Biji Initiative
Positive Change 
Deborah Henry (Fugeelah)
Sherry Al-Hadad
Suri Lifestyle 
Outstanding Achievement Award 
Dato' Sri Bernard Chandran 
Fashion Business Award 
Dato' Seri Dr Farah Khan 
Read more fashion news here. 
| | |
| --- | --- |
| SHARE THE STORY | |
| Explore More | |