Fashion
9 Most iconic stage looks we can't stop thinking about
Style shifters
Photo by Kevork Djansezian/Getty Images for NARAS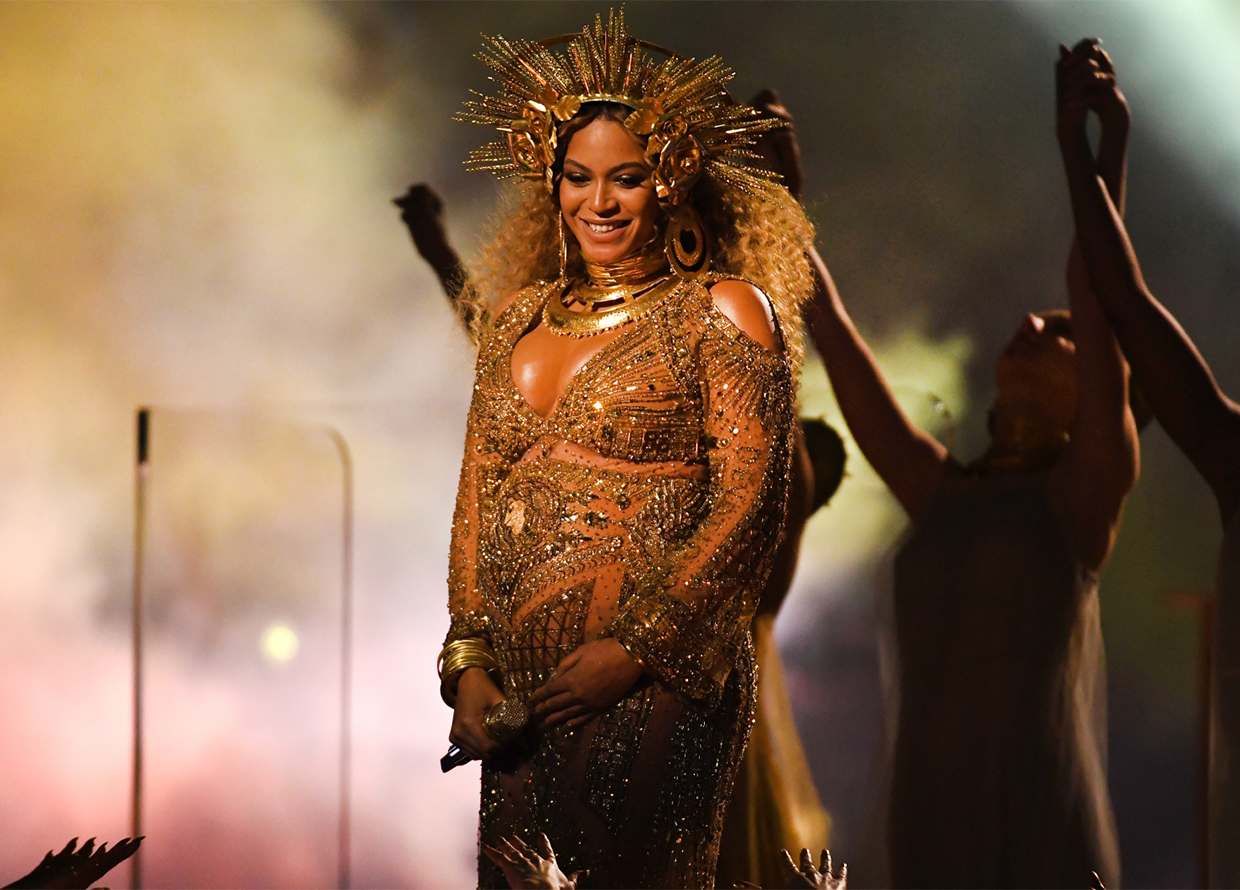 Fashion, as we all know, is a powerful form of self-expression that intertwines with music. More often than not, what artists wear on stage is an integral part of their identity and artistic persona. Across the history of entertainment, there have been countless iconic stage looks that have captivated audiences and left an indelible impression on pop culture, including Madonna's outlandish costumes, David Bowie's extravagant style, and Lady Gaga's uncommon flair. Whether it's glitzy shining outfits or an avant-garde experimental aesthetic, each look has the capacity to transcend fashion and become a crucial component of music history. 
In celebration of World Music Day, we take a look back at some of our favourite iconic stage outfits of all time! 
Female empowerment
View this post on Instagram
Madonna has had numerous stylish moments as a fashion icon, but the one that stands out was when she wore a pink satin cone bra in Japan during her Blonde Ambition tour in 1990. It gained public attention at the time as it made a bold, loud statement that challenged society's perception of sexuality and encouraged women to make their own decisions about their bodies. 
Army star
View this post on Instagram
Michael Jackson headlined the Super Bowl halftime show in 1993 and on that major night, he donned a military-style jacket with a gold harness, which matched his cropped black trousers and aviator sunglasses. Nearly two decades later, Beyonce revisited the look during her guest appearance at the Super Bowl halftime show in 2016.
Jungle goddess
View this post on Instagram
A piece of pop culture history was made when Britney Spears performed a jungle-themed version of I'm a Slave 4 U at the 2001 MTV VMAs. Aside from the huge albino Burmese python draped around her, her outfit added drama to the entire performance. The pop star sported a rich-green bra top with pink diamonds at the centre and low-rise embroidered shorts with several scarves tied around the waist that flowed gracefully during the four-minute performance.
Sparkle sequins
View this post on Instagram
Elton John sold out the last two gigs at Dodger Stadium on the final leg of his 1975 'The Rock of the Westies' tour, and what better outfit to don than a baseball uniform, but with a twist. On that particular evening, he wore a custom beaded Los Angeles Dodgers ensemble created by costume designer Bob Mackie. 
Celestial queen
View this post on Instagram
In addition to winning Best Urban Contemporary Album, Beyonce performed Love Drought and Sandcastles in a stunning gold Peter Dundas gown at the 2017 Grammy Awards. A closer look at the outfit reveals a medallion of her face at the centre of her belly, while the glorious headpiece signifies the beaming sun.
Gender bender
View this post on Instagram
As a pioneer of the flamboyant style, David Bowie loves putting on androgynous looks, including this asymmetrical one-legged jumpsuit created by Kansai Yamamoto. Slipping on the knitted jumpsuit during his Ziggy Stardust tours in the early 1970s was a daring decision, as it paved the way for glam rock style, which dismantled gender barriers in fashion and popular culture.
Dramatic debut
View this post on Instagram
At her first-ever VMAs in 2009, Lady Gaga performed Paparazzi in her white lacy Haus of Gaga bodysuit, and what made the ensemble more unforgettable was when the crystals on the right side darkened and emitted fake blood, which flowed down her bare tummy, across her torso, and splattered her fishnets. 
Bold tailoring
View this post on Instagram
Freddie Mercury embraced a more structured look in the mid-1980s, including this popular military-style jacket in bright yellow, decorated with numerous gold buckles, which he wore at the 1986 concert 'Queen Live at Wembley'. To complete the look, he wore a white tank top and trousers with a crimson stripe down each leg that was embroidered with gold. 
Rock and roll
View this post on Instagram
And, of course, not to be forgotten is Elvis Presley, who is synonymous with sparkling white jumpsuits. While he had several other jumpsuits fashioned by Bill Belew, this gem-studded white jumpsuit and hip-length cape he wore onstage at the Honolulu International Centre in Hawaii in 1973 caught our attention the most. 
For more fashion stories, click here.
| | |
| --- | --- |
| SHARE THE STORY | |
| Explore More | |