Fashion
Fashion Buzz: Ferragamo unveils the Renaissance campaign, Delvaux opens its first-ever store in Malaysia, and more
Latest style updates
Featured images courtesy of respective brands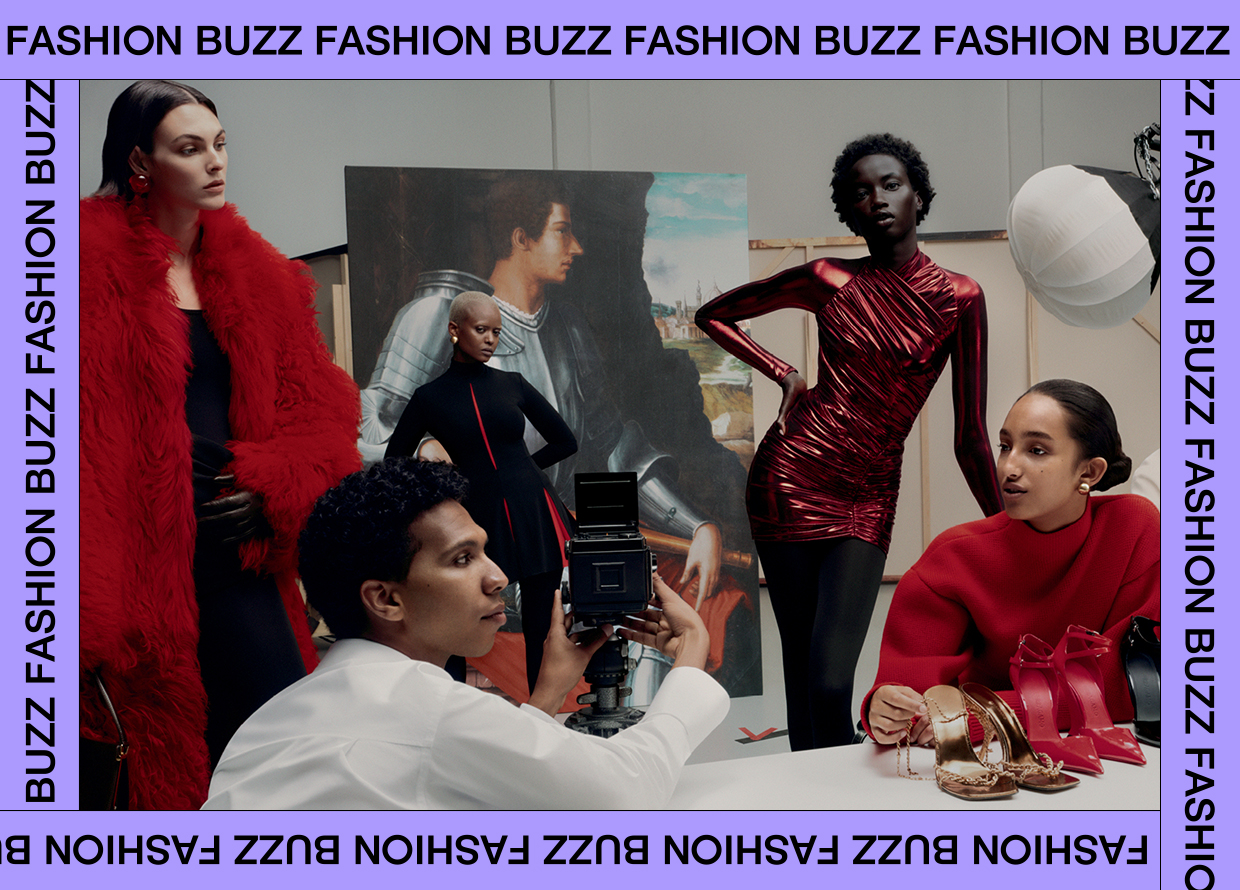 This month's fashion headlines include the arrival of Delvaux's boutique in Pavilion Kuala Lumpur, Tapestry acquiring Capri Holdings, and Cindy Crawford starring in MCM's latest campaign. 
Tapestry, Inc. acquires Capri Holdings Limited to be a dominant global house
View this post on Instagram
Tapestry, Inc.—the parent company of Coach, Kate Spade and Stuart Weitzman—joined forces with Capri Holdings Limited in a deal worth approximately $8.5 billion. The acquisition sets six luxury brands, including Versace, Jimmy Choo and Michael Kors, under the same roof with the merged company, generating an annual revenue of more than $12 billion and a presence in more than 75 countries. Given both companies' highly compatible positions in Asia and Europe, the agreement is also expected to broaden global reach and geographic diversification across consumer segments and product categories. Of the appointment, Chairman and CEO of Capri Holdings Limited, John D. Idol. says, "By joining Tapestry, we will have greater resources and capabilities to accelerate the expansion of our global reach while preserving the unique DNA of our brands."
Delvaux opens its first-ever boutique in Malaysia
View this post on Instagram
Delvaux lovers no longer have to make trips abroad, as the world's oldest fine leather luxury goods have finally landed in Malaysia. Set inside Pavilion Kuala Lumpur, the brand-new store is a tribute to the Belgian leather goods house's continuous commitment to sharing its rich heritage and contemporary essence with the world at large. More importantly, the intimate setting delivers a one-of-a-kind experience for shoppers to thoroughly immerse themselves in Delvaux's realm of imagination and exquisite craftsmanship.
The Ferragamo Renaissance campaign features works of art from the Uffizi Gallery
View this post on Instagram
Since the appointment of Maximilian Davis as creative director of Ferragamo, the Italian fashion house has undergone a period of flourishing growth and is now entering a new chapter with the Renaissance campaign. Vittoria Ceretti, Anok Yai, Mona Touggard, Kelela and Tyler Mitchell, among others, front the latest campaign set against some of the most famous artworks from the Uffizi Gallery from the 15th and 16th centuries. For the luxury brand, this serves as an opportunity to reconnect with its birthplace of Florence, as well as its heritage of elegance and inventiveness. "At this time of a new beginning at the house, it made perfect sense to reclaim the cradle of the Renaissance as our spiritual home and to harness the deep, artistic spirit of this city to showcase the new collection," Davis shared in a statement. 
Shop the collection here. 
Cindy Crawford is back to front MCM's latest campaign
View this post on Instagram
Did you know Cindy Crawford was the star of MCM's handbag campaign in 1996? After 27 years, the supermodel has made a comeback for the House's AW23 Heritage collection, which was photographed by Juergen Teller. "Exploring our past with Cindy Crawford is a strong reminder to our audience of the brand's iconography—and at the same time, it sends a message about the steps that we are taking to elevate the future of MCM," says Sabine Brunner, President & Global Brand and Commercial Officer, MCM Global AG. Classic heritage codes, like the Visetos, are the highlight of the collection this round, but for SS24, expect a new lifestyle selection of ready-to-wear as well as refreshed leather goods.
Uniqlo works with Clare Waight Keller to create the Uniqlo: C line
View this post on Instagram
Uniqlo will welcome a fresh era for its womenswear this Autumn with the launch of the Uniqlo : C collection by renowned British designer Clare Waight Keller. Inspired by the letter C, the women's collection features dynamic designs, subtle use of colour, and contemporary silhouettes while offering comfort and utility. "I have always admired the Japanese aesthetic of subtlety, simplicity and detailed, perfections, so to be able to work with the Uniqlo team to craft a new sensibility for my womenswear collection on such a global scale is a truly exciting opportunity," says Waight Keller. Among the centrepieces of the range are the classic trench coats in four-season gabardine twill, knife-pleated maxi skirts, loose sweaters, and, of course, the iconic round shoulder bag. 
The new collection will be available for purchase from September 15, 2023. 
Marc Jacobs taps Kim Kardashian for its Autumn 2023 campaign
View this post on Instagram
Kim Kardashian continues to rule the world as she becomes the new face of Marc Jacobs' campaign. In a series of images captured by photographer Tyrone Lebone, the billionaire, who is dressed by Alastair McKimm, shows off the House's ready-to-wear pieces and accessories that are defined by tactile materials, exaggerated silhouettes, and polka dot prints suited for everyday wear. This includes the iconic kiki ankle boot, the Mini Sack bag and, of course, the classic tote bag in bright animations and colourways.
Selected styles can be purchased here. 
Bright Vachirawit stars Calvin Klein's Autumn 2023 Asia campaign
View this post on Instagram
Calvin Klein launches its new Underwear campaign, starring Thai heartthrob Bright Vachirawit, Japanese model Maryel Uchida, and Chinese actor Kuan Chen. Photographed by Park Jong Ha, the Autumn campaign highlights each of them channelling their confidence and compelling characters to transform their everyday lives into engaging moments. The newly released Underwear collection offers bold colour palettes, revamped logos and high-quality materials. Among the key styles featured in the campaign are Stencil logo underwear, which updates the Cotton Stretch underwear with a new stencil logo treatment and seasonal colour palette, as well as Future Shift underwear, as seen on Bright, which has a vibrant two-tone logo waistband. 
The collection is now available online and in Calvin Klein stores throughout Asia. 
Louis Vuitton presents the Women's Autumn/Winter 2023 collection in Kuala Lumpur
View this post on Instagram
All eyes were on the capital city as Louis Vuitton presented its AW23 collection at The Exchange TRX. This time, the woman's collection delves into the enigma of French style, where sophistication and nonchalance meet to create bold looks that never fail to captivate. Additionally, the space was transformed to mimic the immersive set at Musée d'Orsay, featuring geometric lines and a cobbled runway. See all the stylish guests at the fashion show below: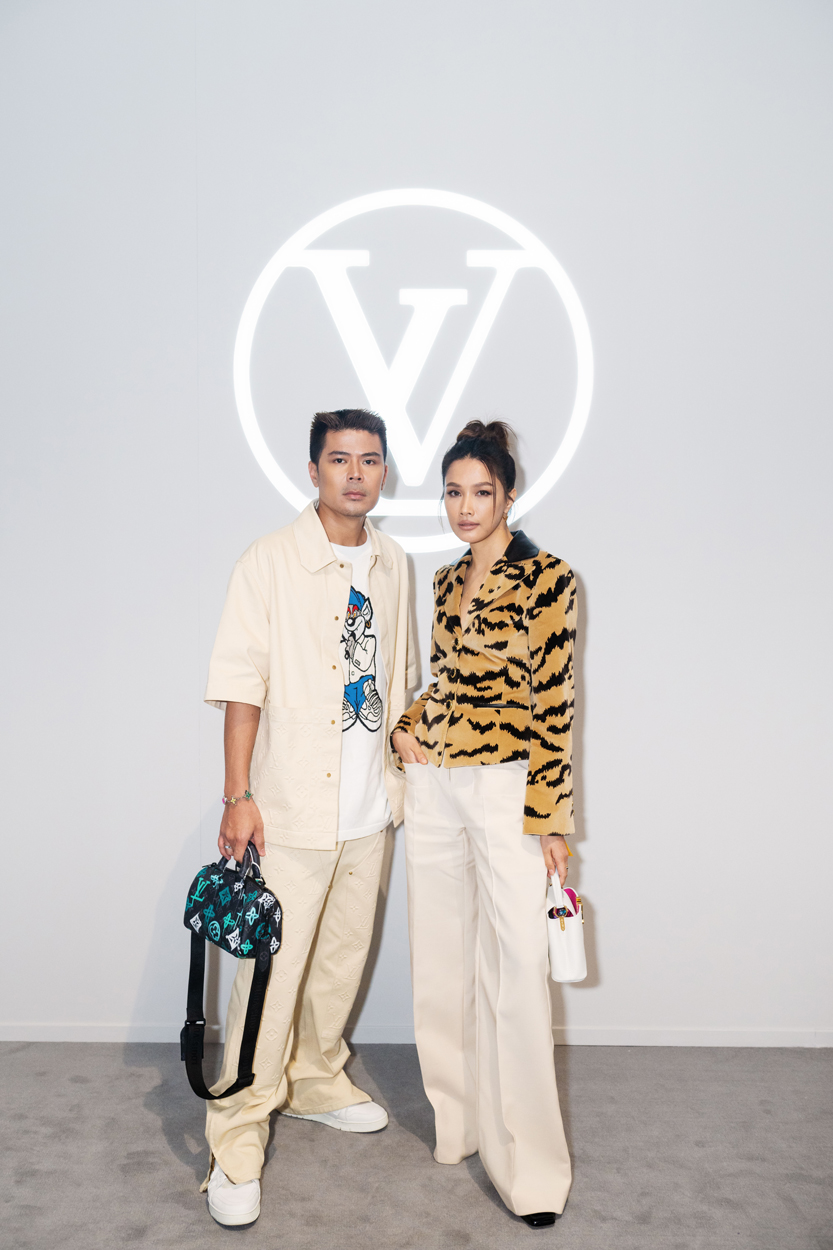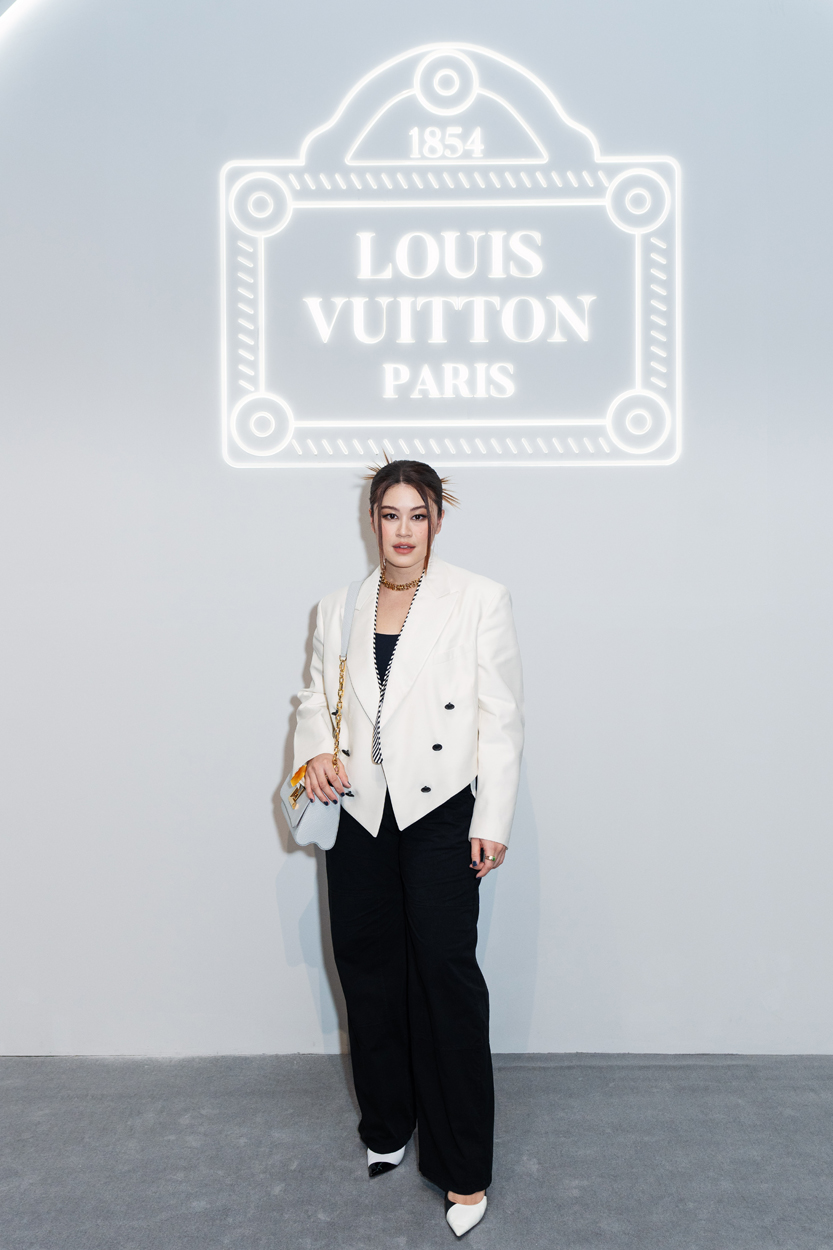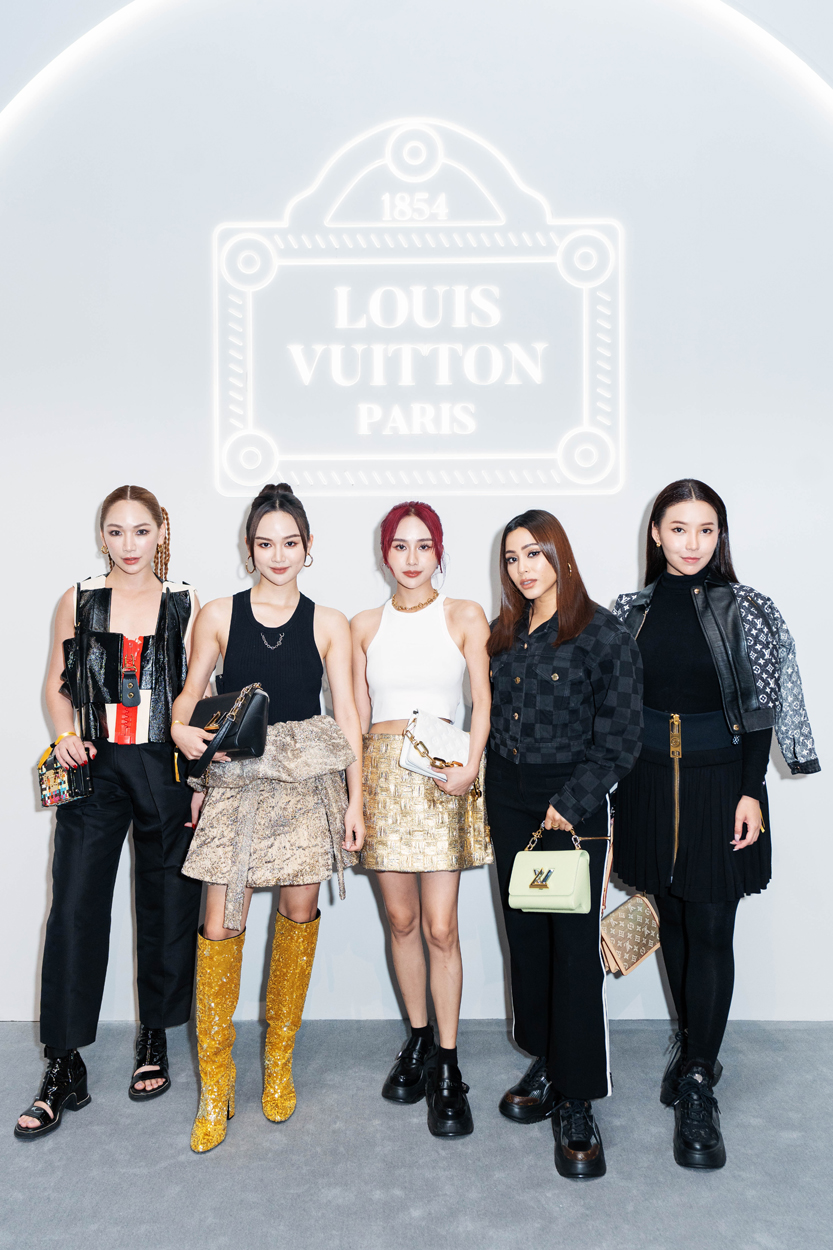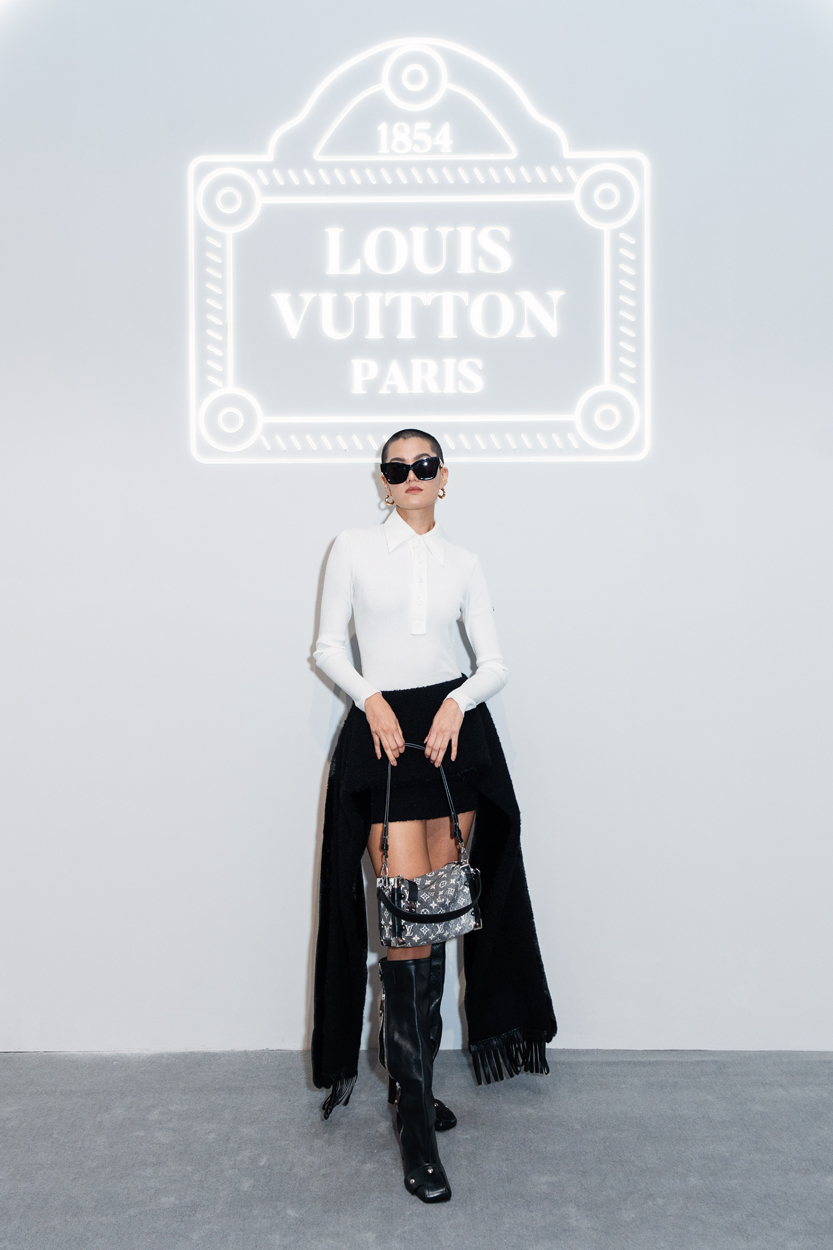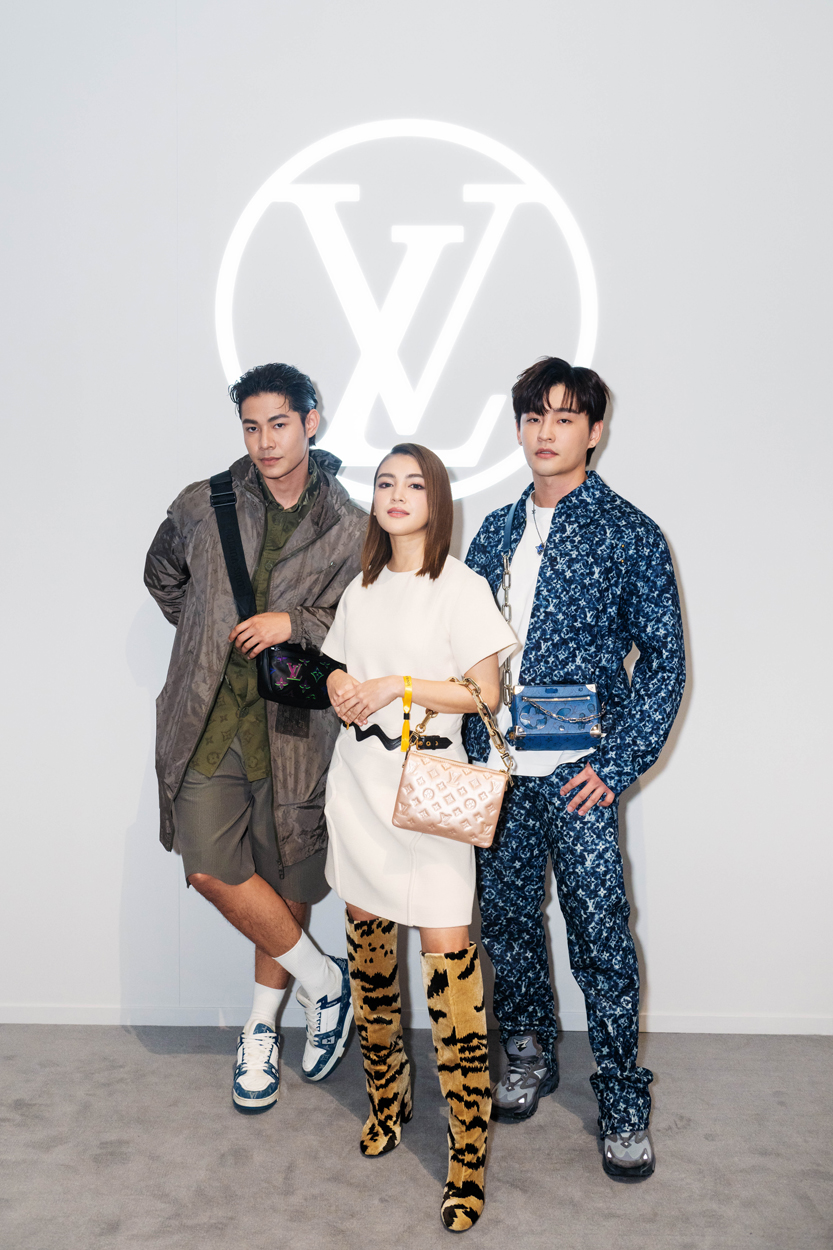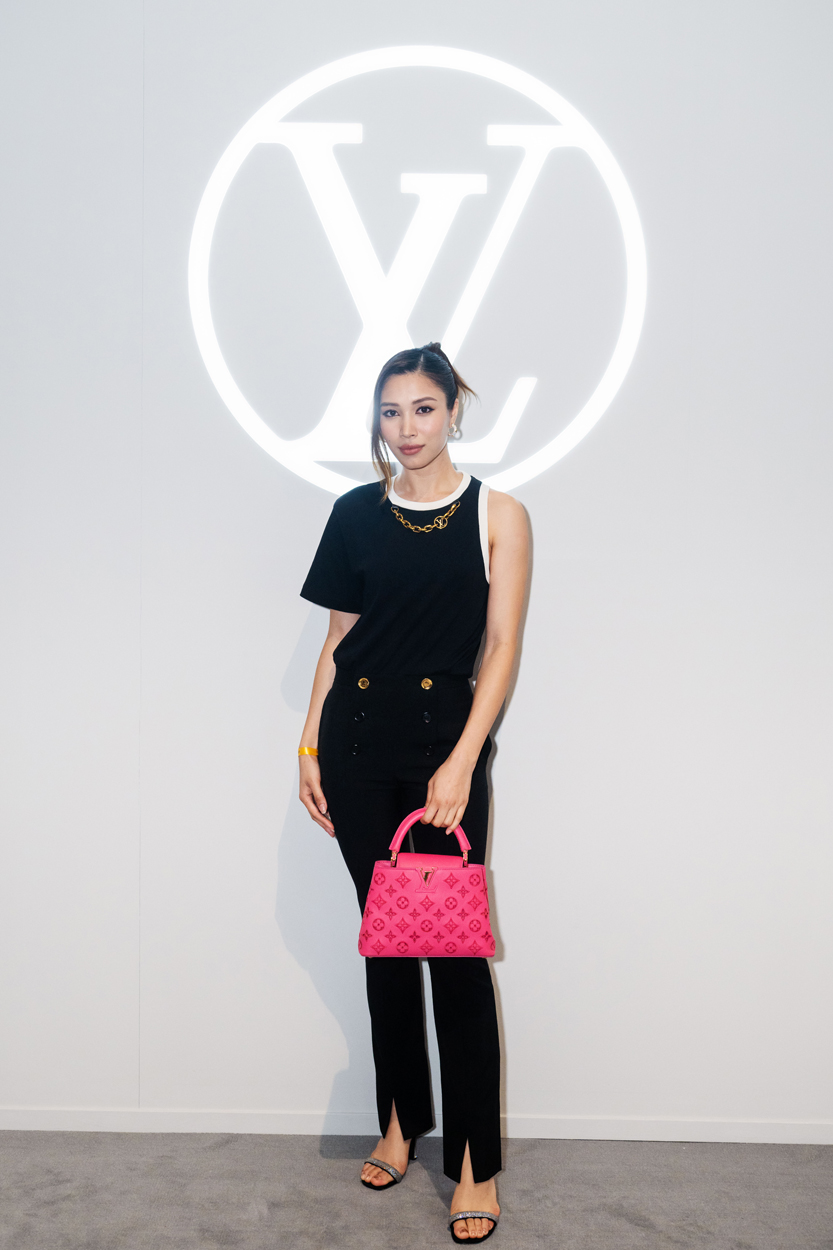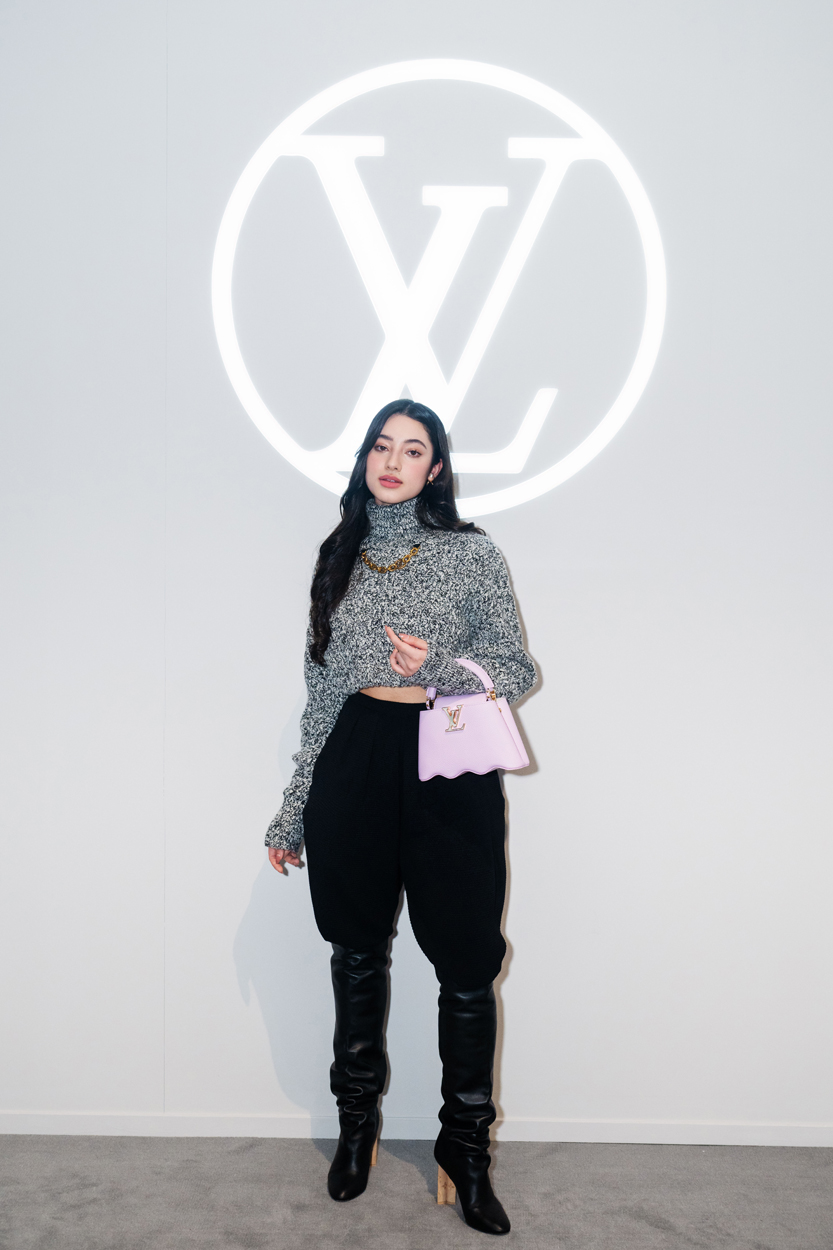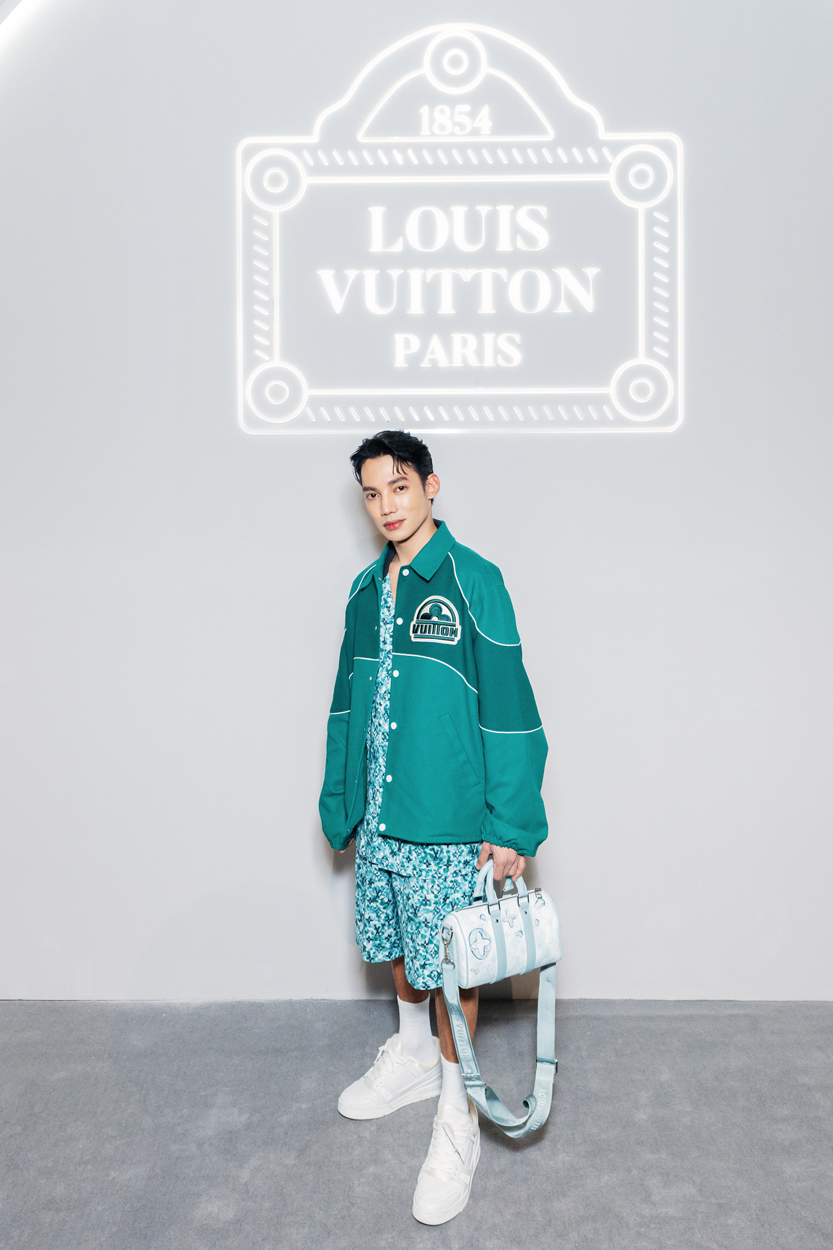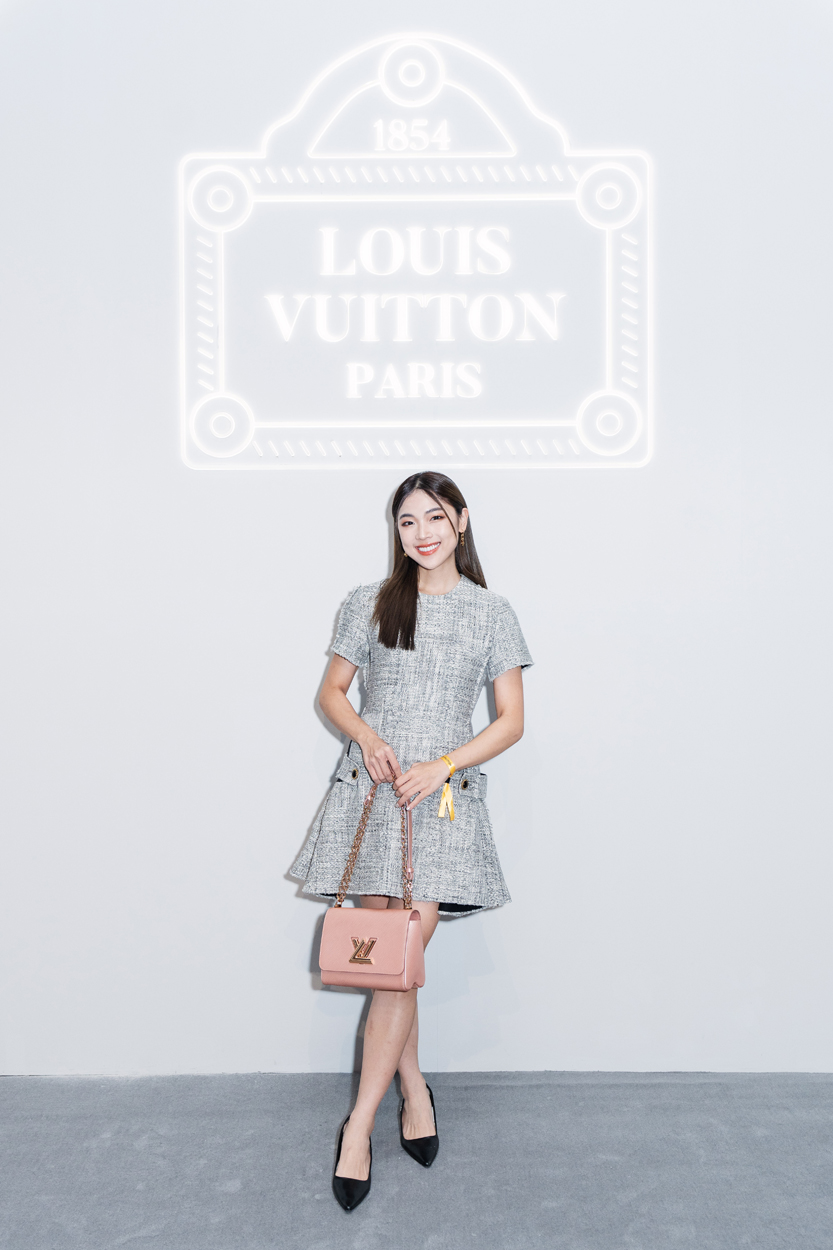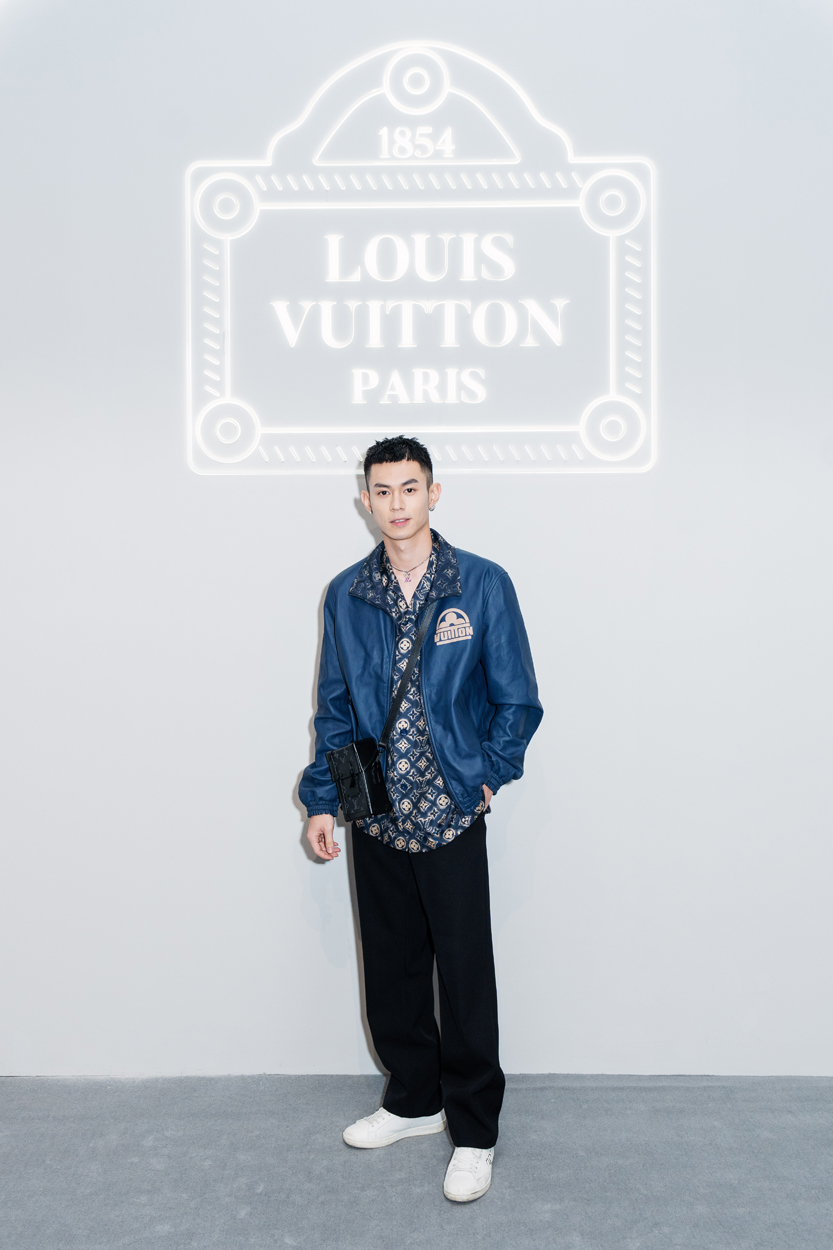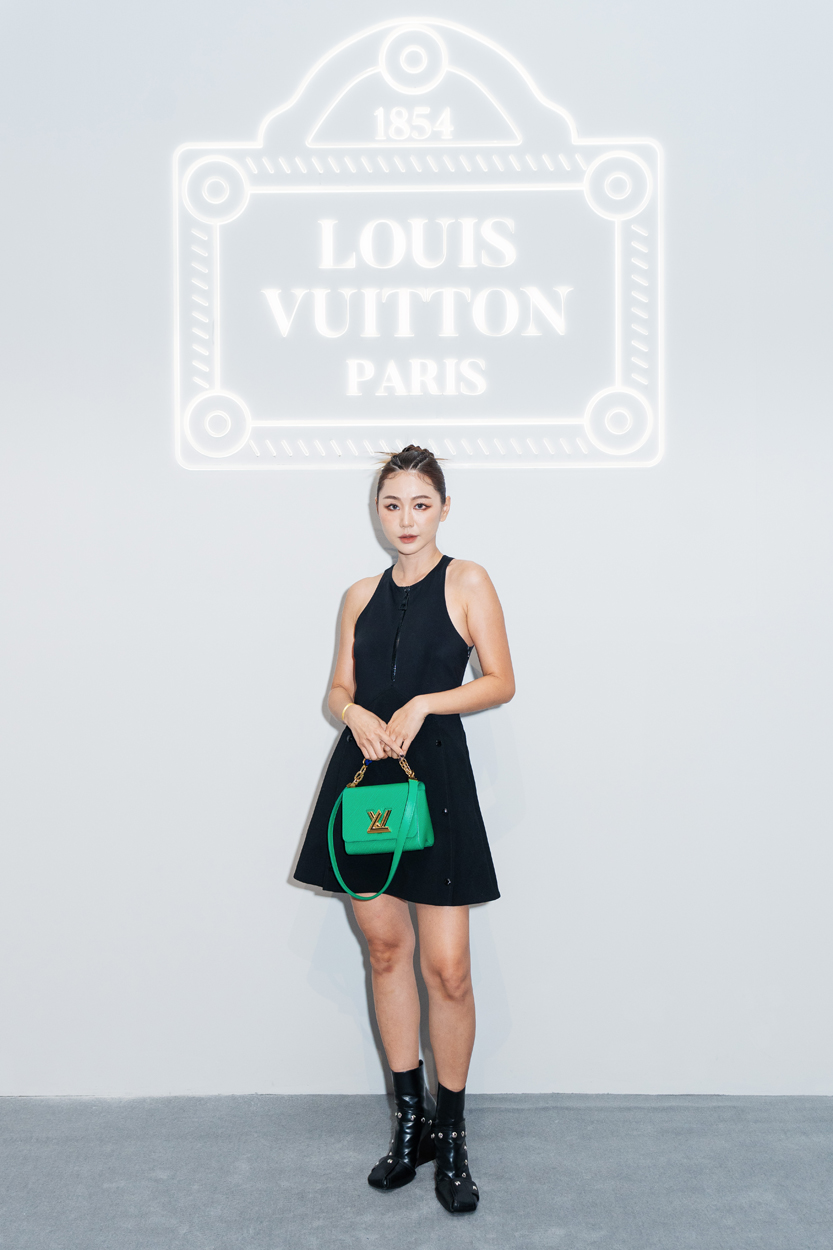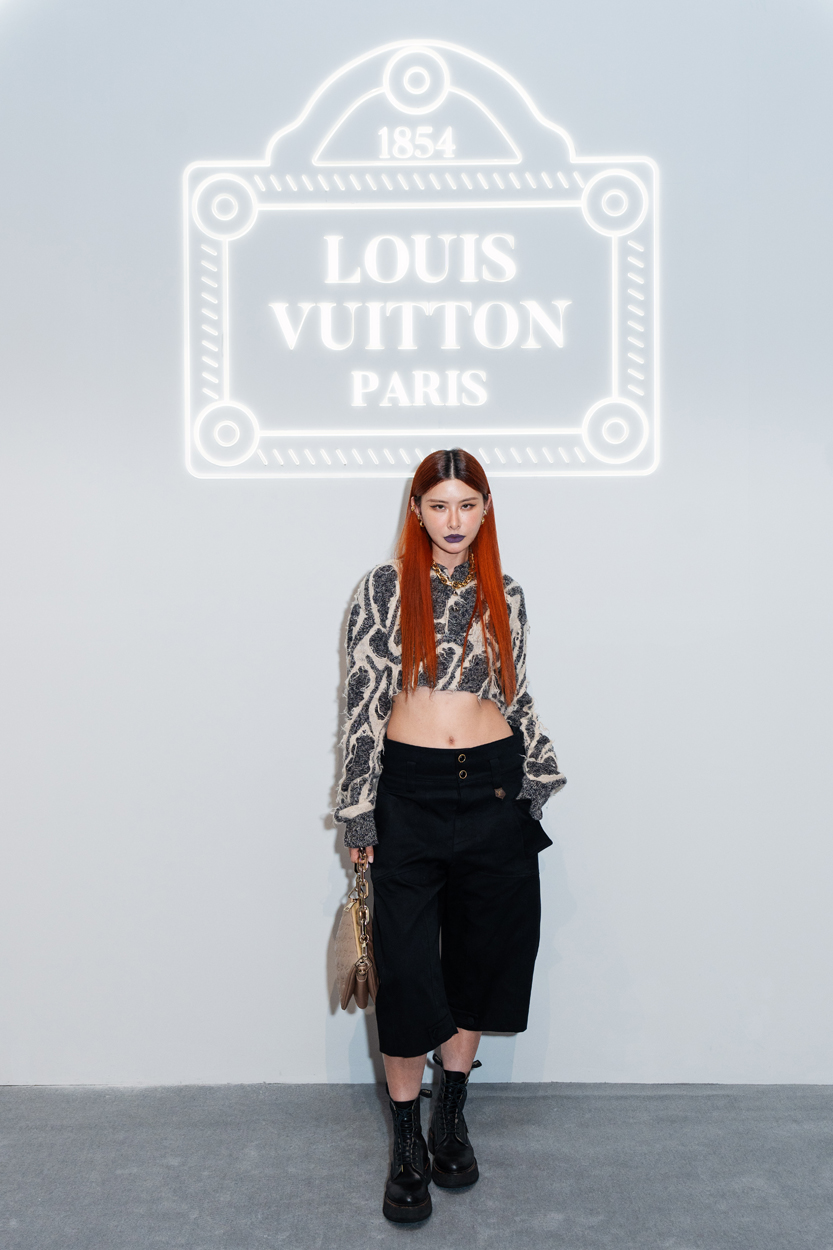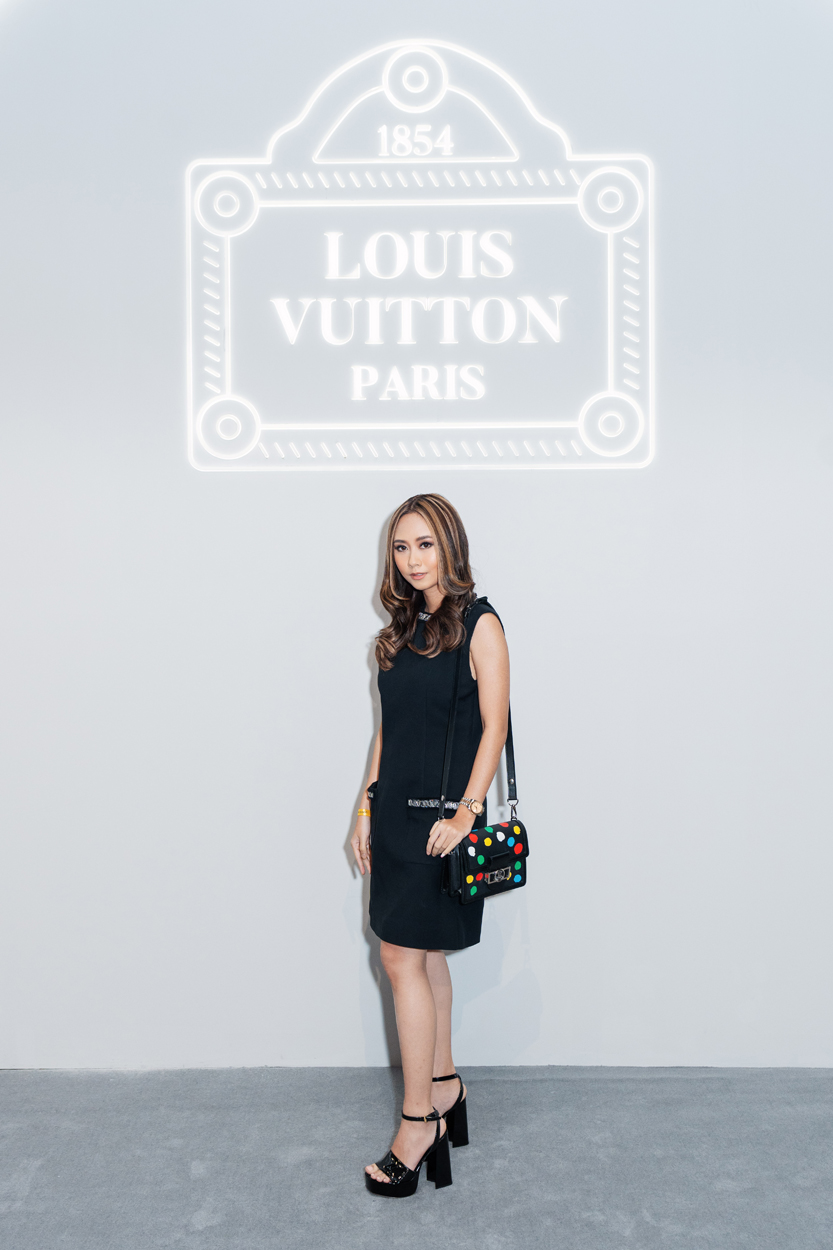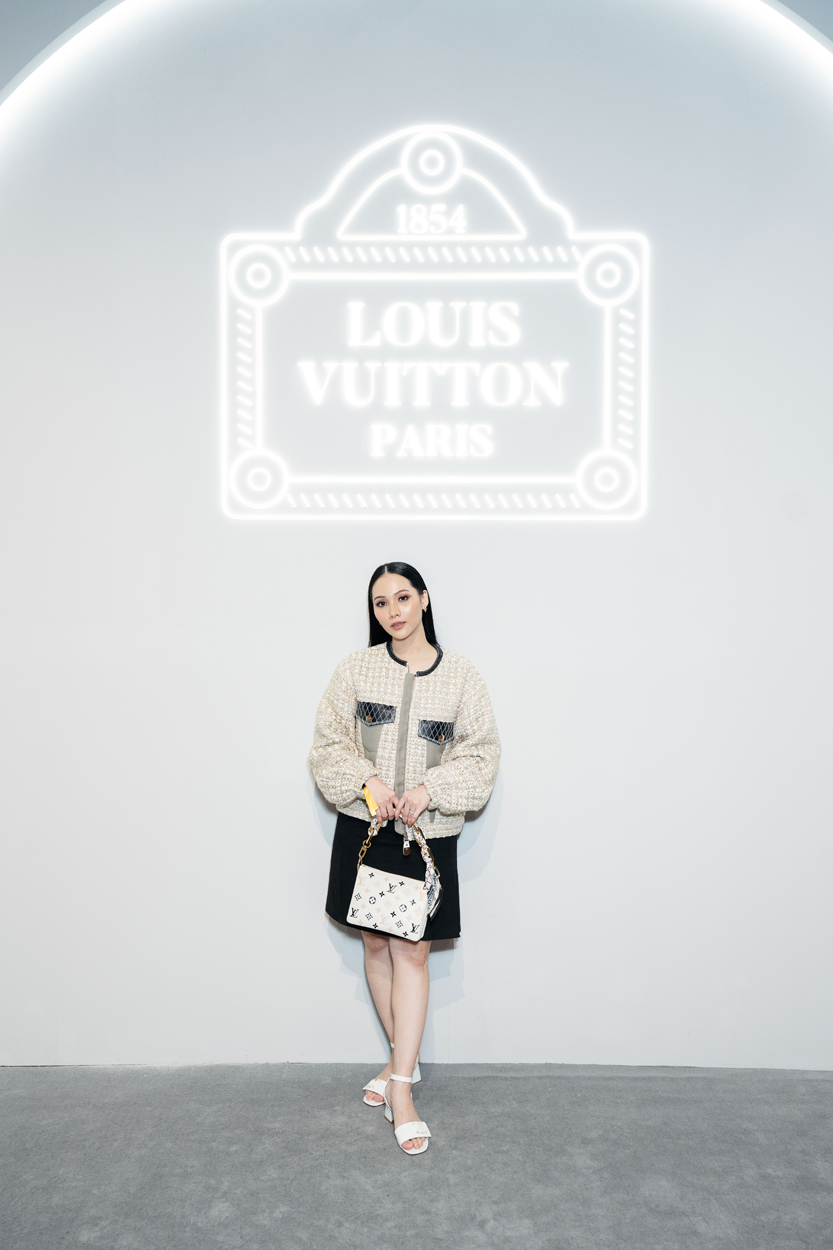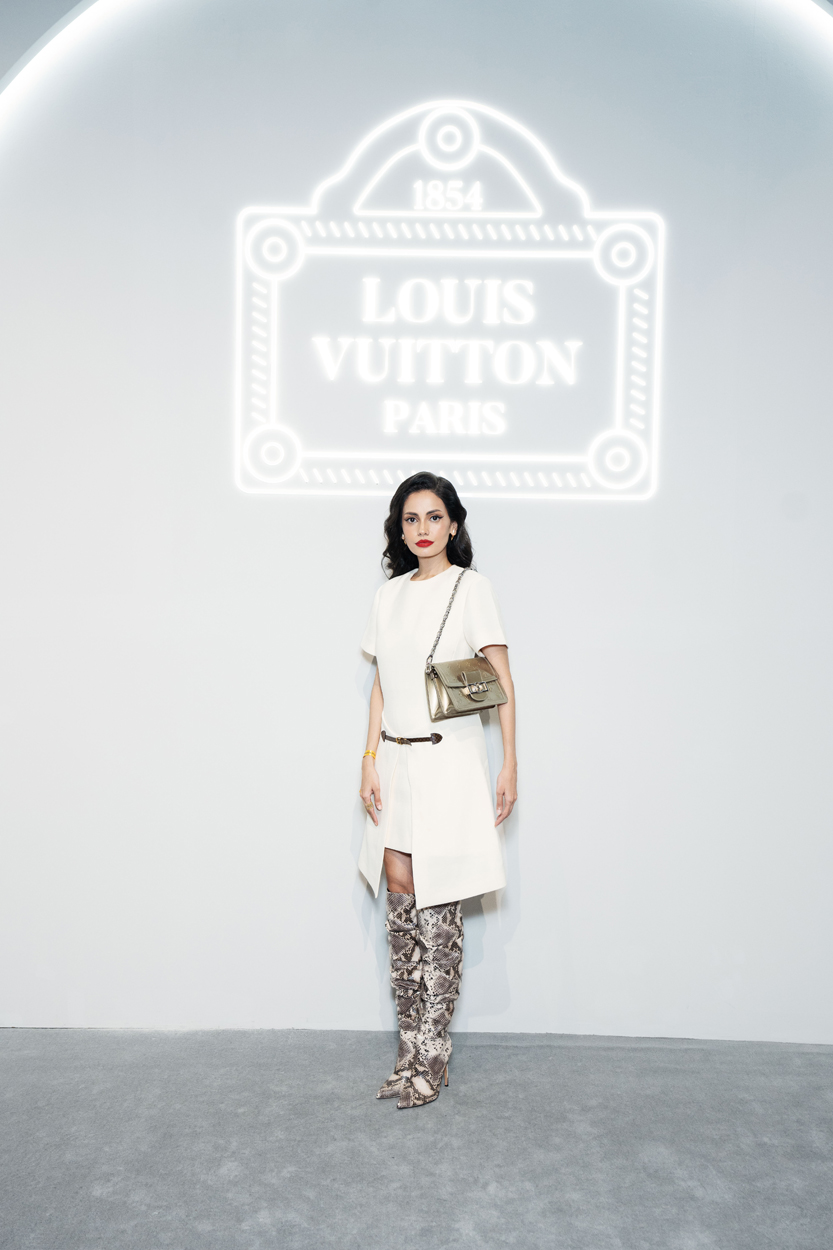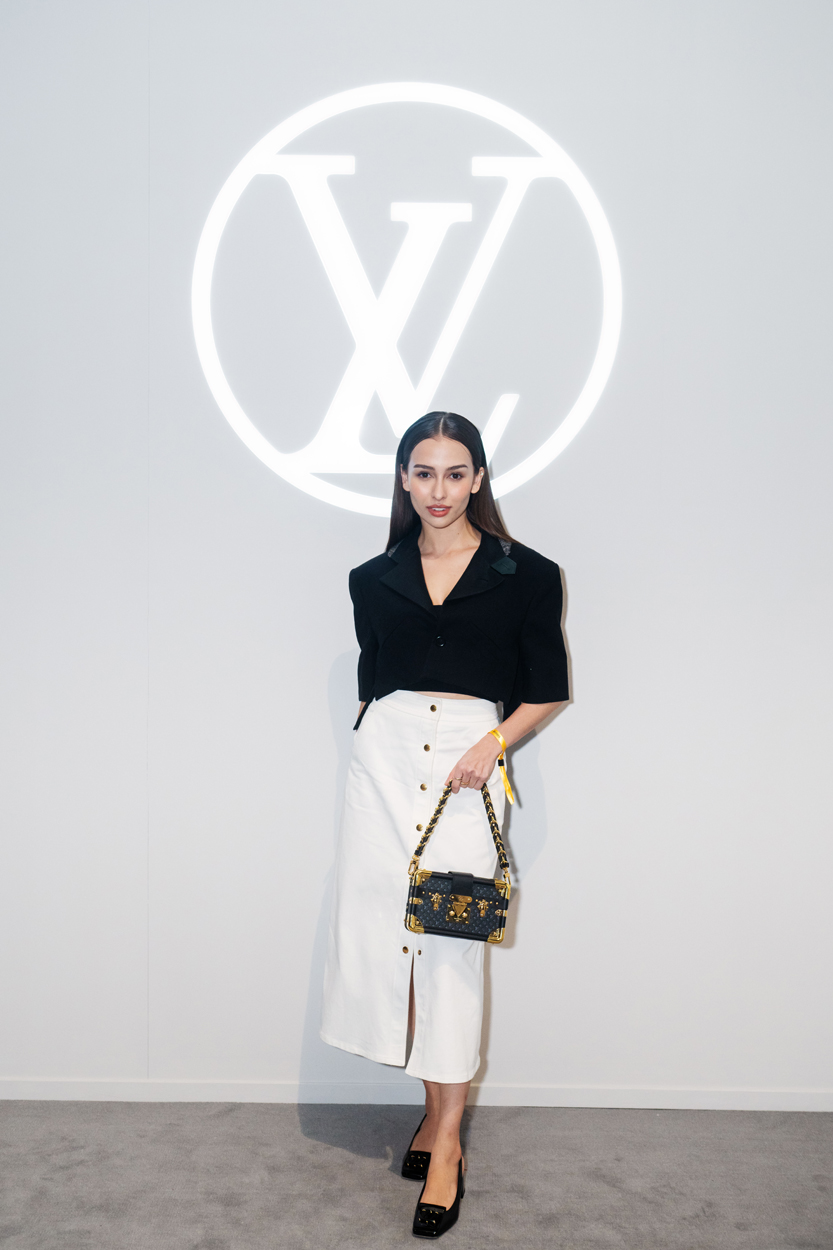 Esther Yu joins the Christian Louboutin family
View this post on Instagram
The Christian Louboutin family expands as Esther Yu has been named its newest ambassador earlier this month. According to the Maison, her confidence, resilience and fearlessness in facing challenges, as well as her genuine passion and dedication to her career, align perfectly with Christian Louboutin's passion for fashion, art, innovation and craftsmanship. "Christian Louboutin represents those who fear no constraints. The creativity and design not only encourage us to express ourselves with pride but also imbue the brand with an unmatched allure and captivating essence," she said in a statement. 
Following the announcement, the Chinese actress and singer fronts the Chinese Valentine's Day capsule collection. The fresh offerings include classic pumps and flats reimagined with red heart-shaped crystals, as well as sneakers for both men and women with minimalist designs and clean colourways. Not to be missed is the Loubi54 clutch, which resembles a love letter sealing playful affection. 
Balenciaga finds a new home in Pavilion Kuala Lumpur
View this post on Instagram
Good news for Balenciaga fans! The Maison has officially opened its doors to the two-level store at Pavilion Kuala Lumpur. The architectural style of the 333-square-metre store follows the brand's experiential Raw Architecture concept, which is meant to question the notion of authenticity by keeping existing structural elements and injecting emotive touches like simulated corrosion and intentionally rough edges. The walls, floors, and seating are made of stained and brushed concrete panels to give the impression of a liminal space such as a public parking structure or warehouse. Beyond the interiors, you'll find the latest ready-to-wear, kidswear, accessories, leather goods, and jewellery. 
Swarovski and Jean Paul Gaultier add magical glamour to the Friedrichstadt-Palast
View this post on Instagram
Beginning in October, Berlin's Friedrichstadt-Palast will host a new Grand Show titled Falling | In Love, and Swarovski will adorn its sets with more than 100 million crystals to produce an enchanting atmosphere. Among the settings to look forward to are a crystalline tree with shimmering limbs in a crystal garden, a crystal pond, and massive crystal-adorned flower elements.
On top of that, the Austrian jewellery will be working with legendary designer Jean Paul Gaultier to create 280 stage outfits adorned with crystals and reignited crystals of various sizes, colours, and shapes. "The partnership with Friedrichstadt-Palast Berlin combines Jean Paul Gaultier's creativity and Swarovski's unique savoir-faire in crystal creations culminating in a show full of beauty, fantasy and emotion," says Swarovski CEO Alexis Nasard. The Falling | In Love show will make its premiere on October 11, 2023, and will run until 2025.
Get your tickets here. 
Jackson Yee fronts Emporio Armani's latest campaign
View this post on Instagram
Well before the new season kicks off, Emporio Armani launches its AW23 campaign that illustrates the bond between people and big cities. Jackson Yee has been picked as the face of the campaign, and he flawlessly evokes the allure of the classic cityscape with gravity-defying poses. Moreover, clothing and accessories act as signs and language to demonstrate an enduring spirit that embraces the extraordinary. 
Shop the collection here. 
Jacquemus's Le Chouchou is a tribute to Princess Diana
View this post on Instagram
From the vistas of Provence to the grounds of royal palaces, the journey of Jacquemus continues at Le Château de Versailles, where artistic director Simon draws inspiration from his recollections and obsessions, specifically Princess Diana. While the collection is centred around reviving her sense of style, there's a hint of Marie Antoinette sprinkled in as an irreverent take on the monarchy. Extravagant volume dominated the runway, from blousy peplums to dramatic sleeves and enchanted trains. Elsewhere, the infamous Met Gala suit returns to define men's style, while structured garments are juxtaposed with the lightness of dance attire in an understated palette. Pointe shoes and Mary Janes merge to illustrate remixed classicism in footwear. 
For more fashion reads, click here.
| | |
| --- | --- |
| SHARE THE STORY | |
| Explore More | |