Fashion
The good, the bad, and the ugly: How has the COVID-19 pandemic affected the fashion industry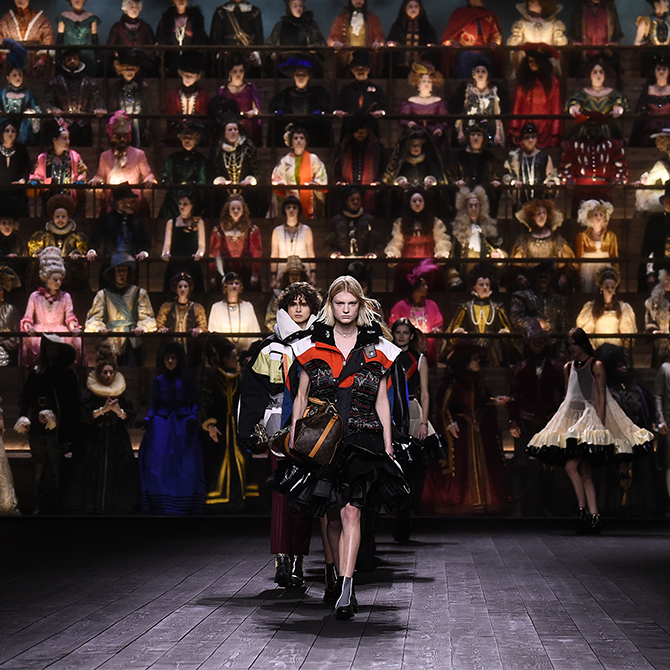 I think we can all agree that 2020 is the year of—in Kylie Jenner's words—"realising stuff". From the devastating Australian bushfires to World War 3 fears to the COVID-19 pandemic that's currently affecting the world, countries are facing unprecedented challenges that have a damaging impact on the global economy. The International Monetary Fund said that they anticipate the worst economic downturn since the Great Depression, and Asia's growth, in particular, will come to a halt for the first time since the '60s.
Industries such as food, hospitality, travel, and transportation are undoubtedly suffering a harder hit compared to some others, but the pandemic's effect is also weighing heavily on the global fashion sector, which generates USD 2.5 trillion dollars in global annual revenue. As the dire consequences—event cancellations, sales slump, and store closures—loom, it's the perfect time for fashion brands and industry heavyweights to rethink the fashion system and reset the industry altogether.
Below, we take a look at what's happening in the fashion industry as a whole, while we ponder on how different the future of fashion will be:
Fashion weeks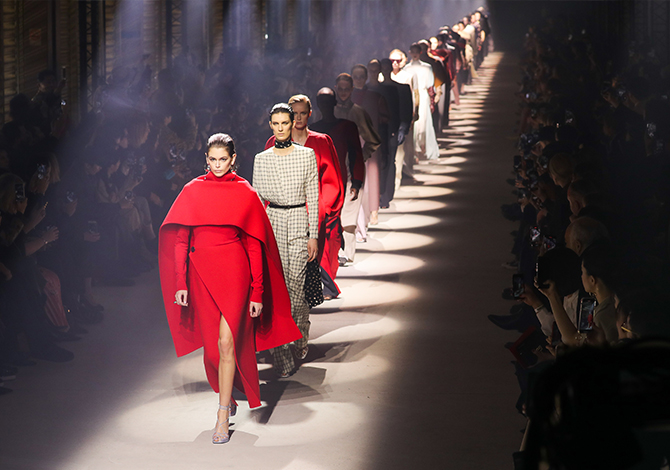 The fashion calendar was the first to feel the impact of COVID-19. Before it was declared a pandemic (on March 11, to be exact), the Autumn/Winter 2020 Fashion Month was in full swing, but that changed when the outbreak hit Italy end of the month. Giorgio Armani was one of the first designers who reacted by cancelling his show—the first time in 45 years—and livestreamed it instead. Models walked the runway in an empty Armani Theatre without an audience. A few other brands followed suit, though a majority still went on to present their collections as scheduled.
Most of the fashion events including Haute Couture AW20, Paris Men's Fashion Week, and the travelling Cruise'21 shows for the next few months have all been postponed or cancelled, but there were a few that was re-invented and re-introduced in new formats. Enter Shanghai Fashion Week, or more accurately, Shanghai Digital Fashion Week—a seven-day event that was broadcasted online via Tmall, Alibaba Group's e-commerce platform. The 150 brands in its roster adopted a different approach when it comes to their presentations—there were see-now-buy-now (literally) formats, designers who shared their inspirations on-camera, and some even included makeover sessions to engage with fans better.
One of the most noteworthy shows was Angel Chen's. The fashion designer, who recently competed in Netflix's Next in Fashion series, produced a beautifully-made virtual show that fuses technology and real-life models in the best way possible, and it was, hands down, one of the highlights of the week. According to WWD, over 2.5 million people watched the fashion week's opening ceremony, while six million tuned in on its first day. But the question is: Do they give off the same impact as seeing the collections on a runway?
Fashion shows make us dream, after all. The combination of the show-set, the soundtrack, the models, the clothes, and the styling in all its grandeur is what makes the runway so irreplaceable and so special. Karl Lagerfeld was, undoubtedly, a master at that. Admittedly, these can all be seen and heard through a video, but there's no denying the IRL emotions you feel from seeing a collection up-close. The show must go on, but maybe it's time to break away from the restrictions and shake up the calendar.
While the fashion shows back in the day were mainly attended by press and buyers and focused on clothing, nowadays, they have turned into a celebrity and influencer-filled frenzy where the collections, unfortunately, become an afterthought. This has resulted in a number of brands—including Phillip Lim and Rag & Bone—opting out of the schedule in favour of more intimate and creative presentations, which are a great alternative. But then again, in this social media and consumer-driven age, will low visibility affect sales?
On top of that, there are also discussions on how unsustainable Fashion Month is. According to a report released by fashion technology company Ordre, the CO2 emitted annually by the travelling fashion crowd is about 241,000 tons, which is enough to power Times Square for—wait for it—58 years. And that doesn't include the one-off destination Cruise events, the replica shows, regional presentations, and more.
Rolex, Chanel, Patek Philippe, Chopard, and Tudor's decision to organise their new watch fair at the same time as Watches & Wonders in Geneva next year in order for guests to 1) reduce their number of trips to Switzerland, and 2) view the finest watches and jewellery novelties from all the brands at one go, is perhaps something the organisers can look to when it comes to the Men's and Women's Fashion Weeks. An expanding list of brands have gone co-ed recently, and although we know it's not so much for the environmental impact, it's a feasible suggestion.
Retail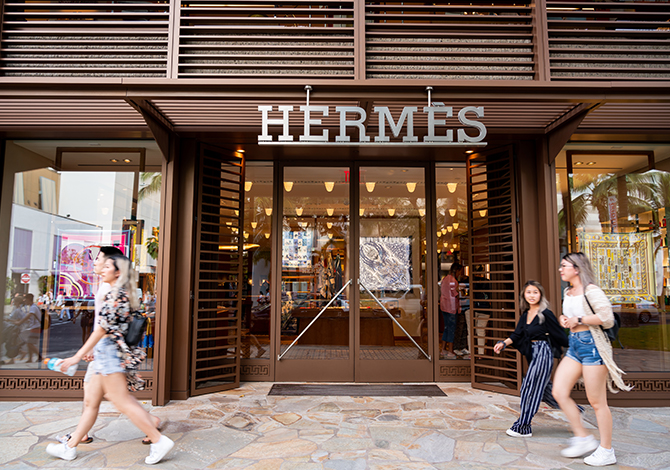 While more and more brands are reopening their factories to help produce PPE for the healthcare frontliners, retail-wise, everything is at a standstill due to the current pandemic. At this time where the Spring/Summer 2020 collections are supposed to hit stores, some brands are experiencing delays in shipment, while others have had to shut down its stores and suffer a huge plunge in sales.
According to a report by the Business of Fashion and consultants at McKinsey, the global fashion sales are expected to fall by up to 30 percent, and investment bank Jefferies estimates that Chinese buyers account for 40 percent of the USD $305 billion spent on luxury goods globally last year. Capri Holdings Ltd—the owner of Versace, Michael Kors, and Jimmy Choo—estimated a USD $100 million hit to its revenue due to the outbreak.
The department stores were some of those that were hit the hardest. Reuters reported that Neiman Marcus is filing for bankruptcy "as soon as this week" due to the economic crisis caused by the pandemic, while JC Penney and Nordstrom are rumoured to be filing for Chapter 11 if stores were to be closed until summer. Other retailers have either cancelled their orders for the season to cut down on expenses, slashing paychecks, or furloughing their employees.
E-commerce is not exactly feasible either. We found out in this report that contrary to popular belief, online sales only make up 12 percent of the total personal luxury goods market, which is surprising, but fathomable—luxury retail is all in the experience, after all.
That said, the luxury fashion brands may be facing an unprecedented crisis now, but if the recent news in China is of any indication, relief-shopping might be something they could look forward to. Hermès' flagship boutique in Guangzhou reportedly raked in USD $2.7 million on its reopening day—the highest for a single store in China, ever. Purchases include tableware, shoes, furniture, and leather goods, including a rare diamond-studded Himalayan Birkin, as reported by WWD.
The other good that could come out of this, is that brands are now forced to slow down and rethink their business model. Could there be fewer and smaller collections (which also lead to fewer markdowns)? Can the season-less approach be adapted and applied to all brands? The big fashion houses typically release six collections per year, and that's on top of mini capsule lines or special collaborations. While designers including Donatella Versace and Giorgio Armani are endorsing the suggestions, we'll have to wait for the crisis to be over to see if there's a profound awakening in the industry.
Supply chains
The fashion brands may have a pause or reset button when it comes to production, but at the end of the chain are garment factory workers who rely on the brands for their livelihood. Bangladesh, the world's second largest apparel producer after China, is set to lose six billion dollars from cancellations from major fashion retailers, according to Reuters.
A research by Penn State University's Center for Global Workers' Rights and the Worker Rights Consortium (WRC) states that more than one million workers have been laid off due to the pandemic, and that amount doesn't include workers in places such as Cambodia, India, Myanmar and more. The worse thing is, Human Rights Watch found that some companies have "effectively abandoned them and refuse to even cover the costs of work already done." On April 16, hundreds of Bangladesh garment workers took to the streets to demand work and wages during the COVID-19 shutdown.
There's also the fabric supply chain to consider. Materials such as cotton and wool are some of the most important fiber crops in the textile sector, and cancelled or suspended orders—due to halted productions—are leaving spinners and manufacturers in a financial crisis. The International Cotton Advisory Committee says that the pandemic has brought the global supply chain to a virtual standstill, and the decrease in demand and production has led to a significant price fall—its lowest since 2009. And let's not forget the suppliers of small accessories for apparels which include zips, buttons, packaging and more. The point is, brands need to re-evaluate ways to do better while protecting those at the bottom of the supply chain.
While the battle against the pandemic is still ongoing and it will likely be months or even years for the fashion industry to return to normalcy, the pandemic has definitely exposed the holes in our current fashion system, from the bottom of the supply chain to the very top. It'll be interesting to see how the fashion brands rewire their business models and strategies, but in the meantime, we should also reflect on our very own fashion choices which have an impact on the system.
For more COVID-19 related stories, click here.
| | |
| --- | --- |
| SHARE THE STORY | |
| Explore More | |