Style
Burberry aims to close the loop by incorporating would-be landfill waste into their new packaging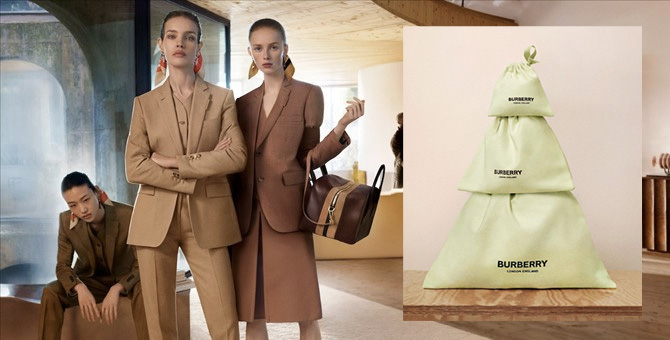 When it comes to sustainability and working towards a circular economy, Burberry has made some pretty big promises to fulfill by 2022. In March 2019, WWD reported that the British brand plans to replace all current hangers, shrouds and plastic bags to more eco-friendly options. In a plan to prevent overproduction which will eventually lead to waste, a hanger take-back program will see discarded retail hangers recycled and reused. And finally, to be completely plastic-free by 2025.
Burberry's 9 sustainability-driven goals to fulfil by 2022: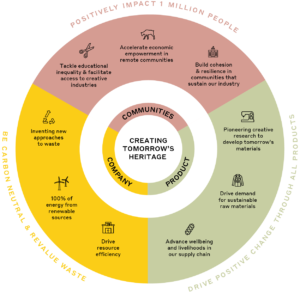 Today at the Copenhagen Fashion Summit 2019, Burberry introduced #ReBurberry, the start to a more sustainable future. All new purchases will be neatly wrapped in more sustainable materials in an effort to minimise waste that are non-biodegradable. Purchases at Burberry will now come in a dust bag made from upcycled fabric scraps which can be neatly kept in the deep walnut brown box made from recycled coffee ups. Both raw materials would most likely end up in landfills, which is overflowing enough already based on CNN's on-site report at an abandoned illegal recycling factory here in Malaysia.
Critics will argue that new packaging and dust bags doesn't come close to correcting fashion's impacts on the environmental, promoting a circular economy and ensuring a healthy supply chain. But it's a start. Burberry believes the way through this pressing issue is through partnership and innovation and have also announced that they have partnered with Elvis & Kresse, an ethical and sustainable brand that takes leather offcuts from Burberry to produce new accessories and homeware, preventing the spare fabrics from being discarded into landfills. We have a long way ahead of us to achieve a circular economy, so every effort counts. We continue to see more of Burberry's sustainability initiatives as they work towards that 2022 target.
| | |
| --- | --- |
| SHARE THE STORY | |
| Explore More | |