Gabrielle Chanel's laundry list of lovers had a profound effect on her career, but it was her longest, most lasting relationship—with the exceedingly wealthy Duke of Westminster—that led to her fascination with tweed. The pair were both outdoor enthusiasts, enjoying hunting, fishing and golf together and Chanel would often borrow the durable tweed jackets of her lover. Impressed by the suppleness of the woollen fabric, she began working with Scottish factories to create customised versions of the fabric to be used in her own collections.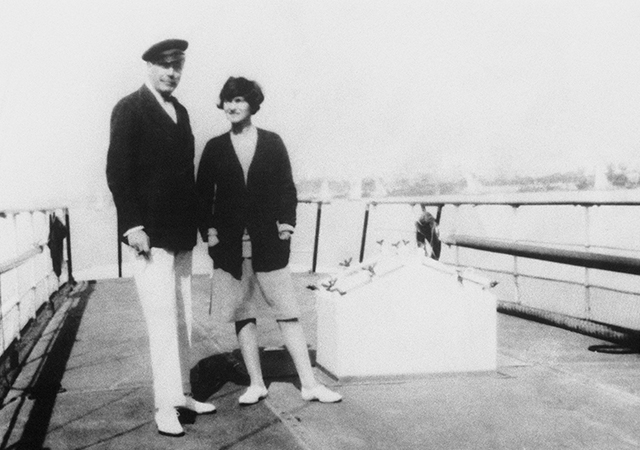 Chanel experimented with different colours but it was perhaps her innovative method of weaving silk, cotton and cellophane into the wool to produce lightweight, full-bodied fabrics that would become a speciality of the house. In the 1930s, Chanel decided to begin making her own tweeds in the Nord-Pas-de-Calais in northern France—an area renowned for their skill and know-how with fabrics.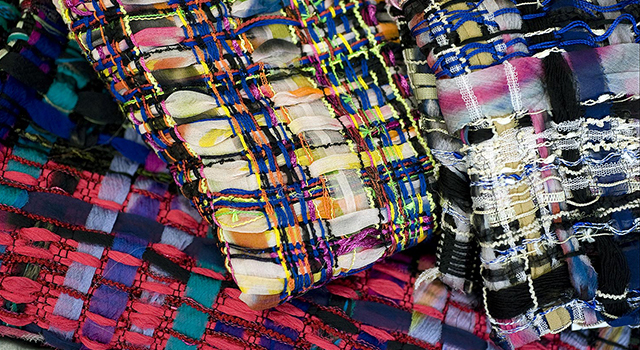 Since Karl Lagerfeld's position at the design helm of the house of Chanel (Lagerfeld joined the company as chief designer in 1983), he too has carried on the proud heritage of tweed within his collections, using the material in everything from jackets and coats to weddings dresses, bags, jewellery and shoes. Lagerfeld's drive for constant innovation has seen every possible incarnation of tweed: blended with tulle, denim, Lurex, rope, plastic and leather and embroidered with sequins, feathers and pearls.
Chanel: The making of Lesage tweed from Buro 24/7 Malaysia on Vimeo.
In 1998, François Lesage—an embroiderer who diversified into the textile business—presented his tweeds to Chanel, to be used in the house's ready-to-wear collections. In 2008, the House of Lesage also began producing specialised tweeds for Chanel Haute Couture. The marriage of Lagerfeld's vision and Lesage's remarkable skill has culminated in an essential cornerstone of the house of Chanel. Just like the 2.55, the little black dress, the bouclé jacket or Chanel No. 5, tweed is a hugely important part of Chanel's story, forever imprinted in the annals of design as the little fabric that was.
{insert gallery tpl="slide-freesize.tpl" id="Chanel Tweed" rid="3115″ order="a_tstamp"}
| | |
| --- | --- |
| SHARE THE STORY | |
| Explore More | |