Fashion
Exclusive: Jane Chuck on Motherchuckers' collaboration with Heineken to celebrate 150 years of Good Times
Let the fun times roll
Featured images courtesy of Heineken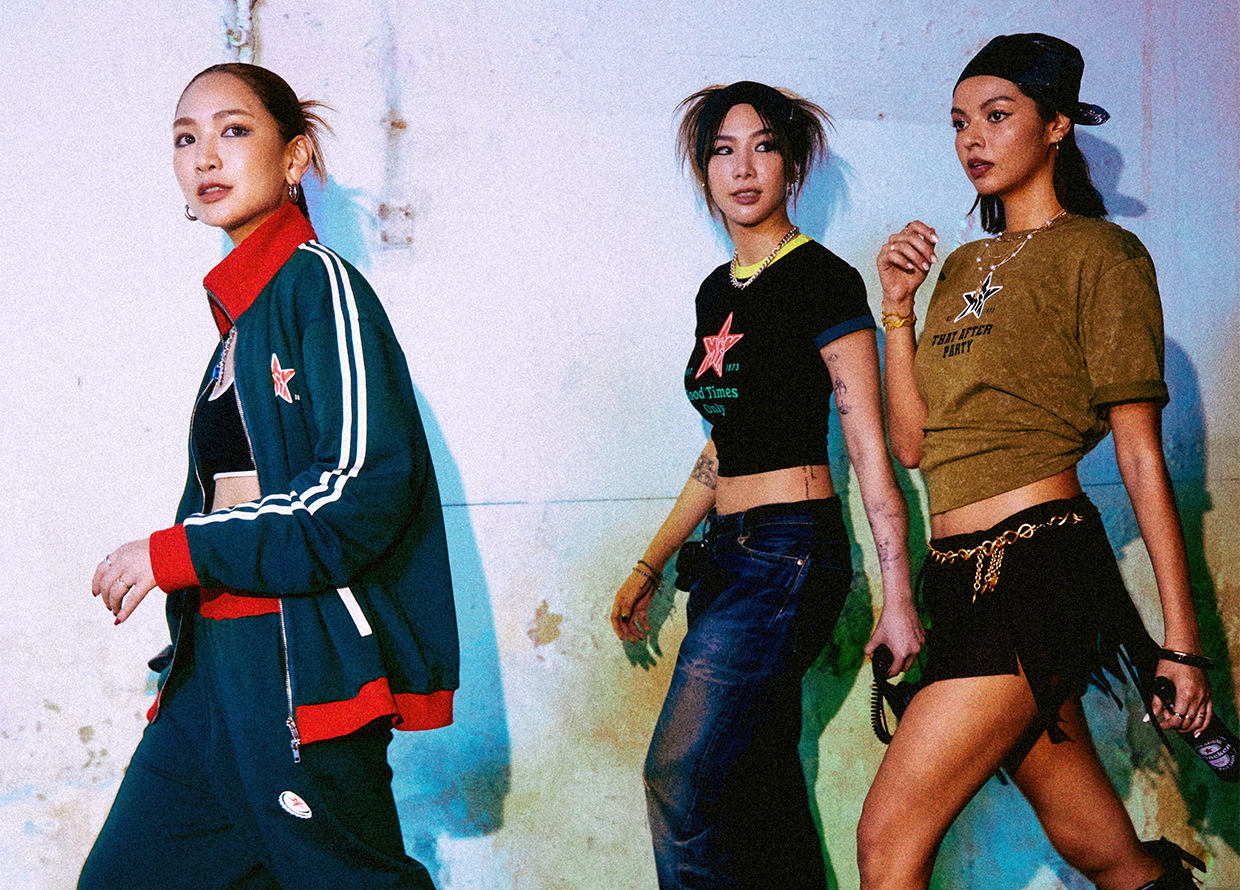 Following its partnership with Good Vibes Festival, local label Motherchuckers embarked on yet another major collaboration with Heineken, launching a lager-than-life fashion line to celebrate Heineken's 150th anniversary of Good Times. Titled 'That After Party', the ultra-exclusive, limited-edition streetwear collection is influenced by the universal language of style and expression and includes a wide range of goods perfect for any night out.
Of the collaboration, Willemijn Sneep, Marketing Director at Heineken Malaysia, says: "We're not just raising a glass, we're raising the bar on style. We've teamed up with Motherchuckers for this fashion-forward collaboration to immortalise those 'lager than life' good times so that we can wear them on our sleeves—literally."
Ahead, we speak to Jane Chuck, the founder of Motherchuckers, to find out more about how the project kicked off, her inspiration and favourite pieces from the collection.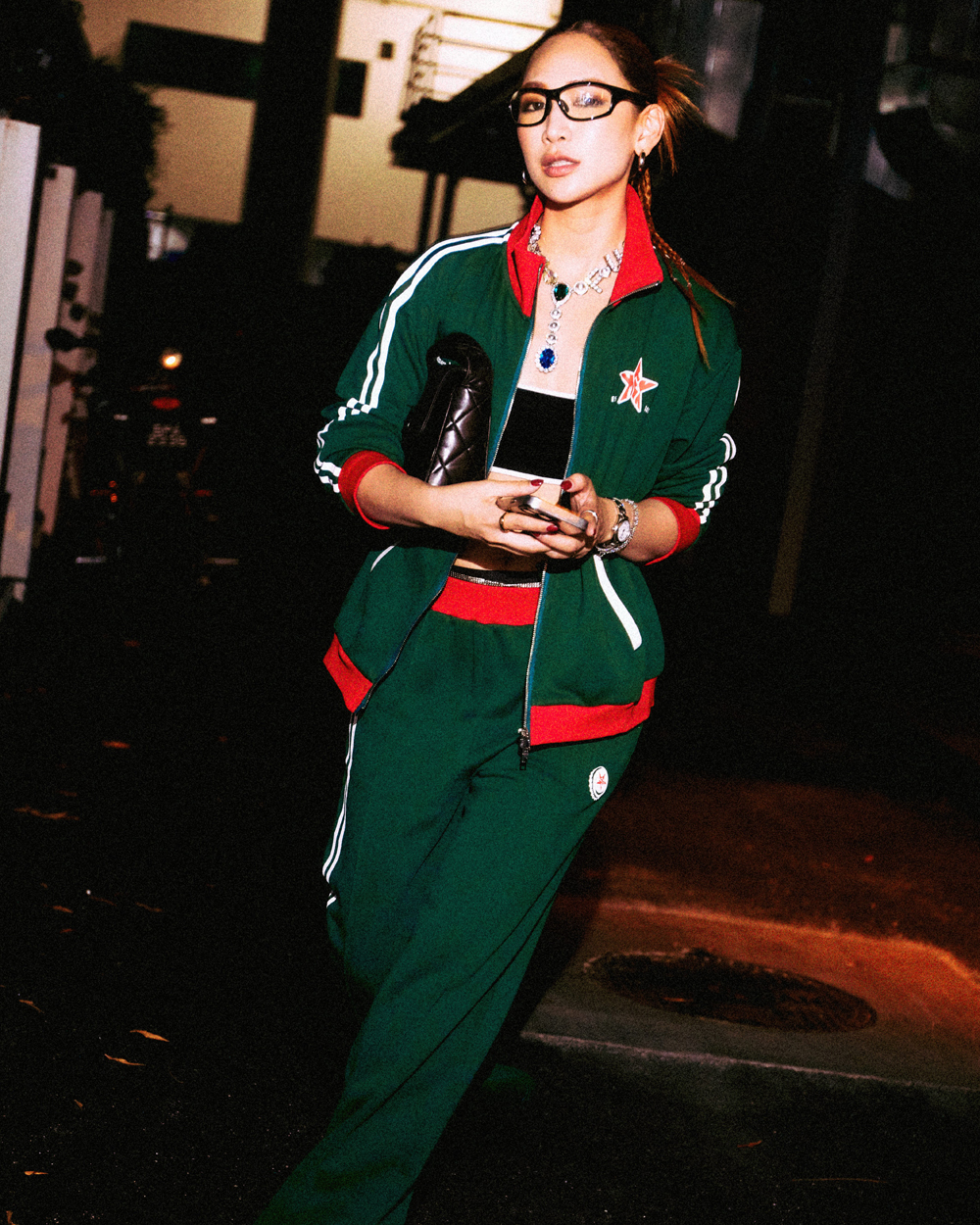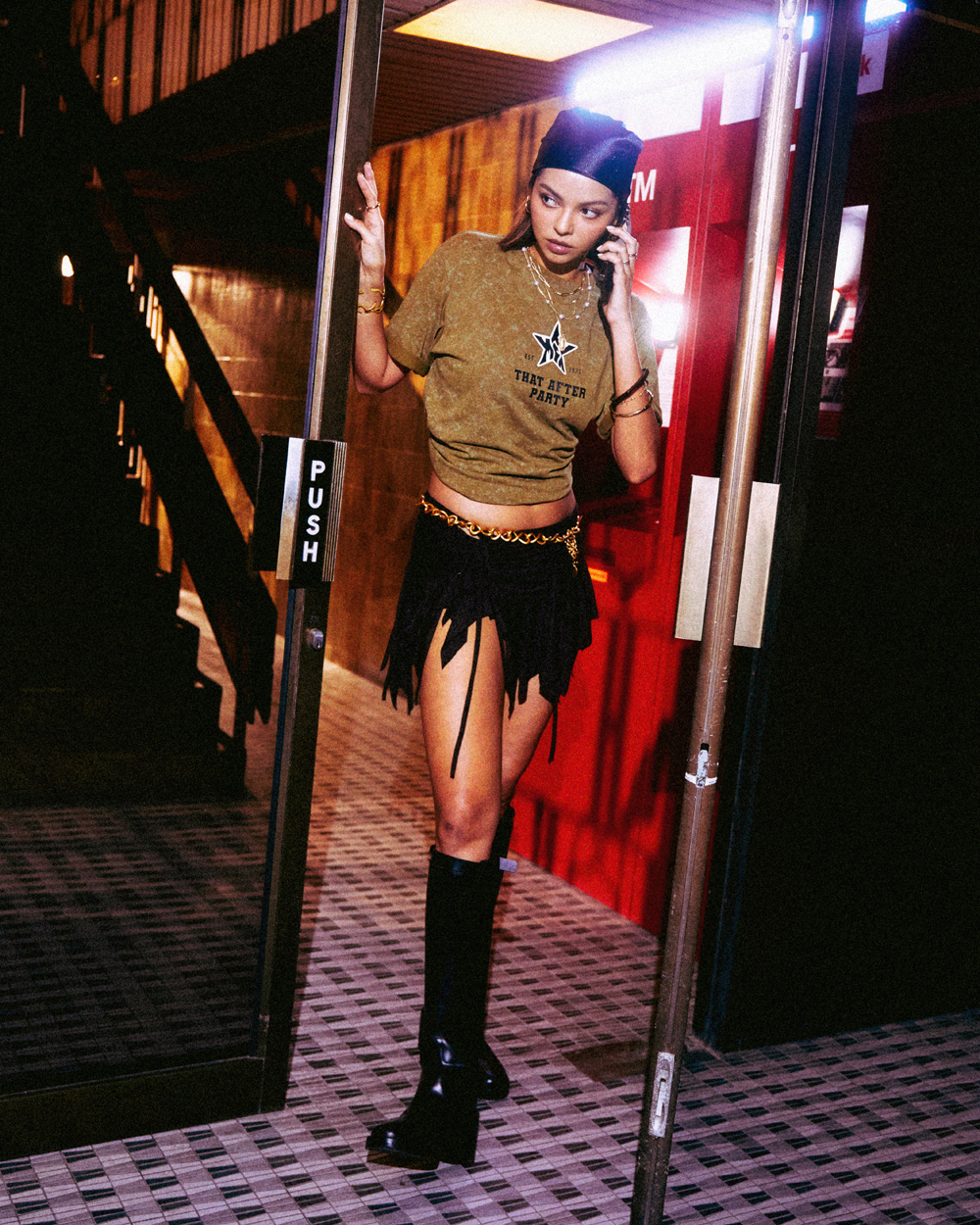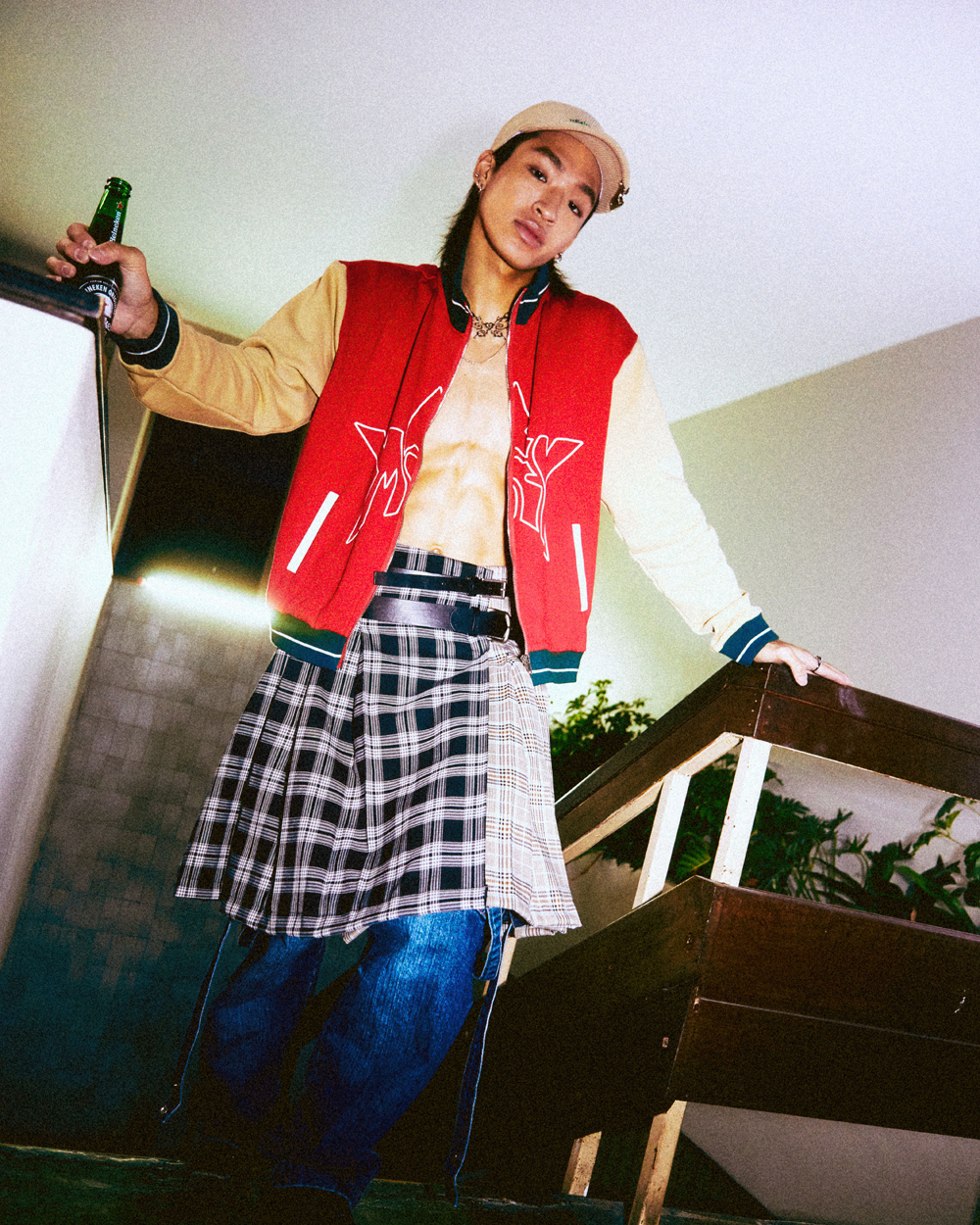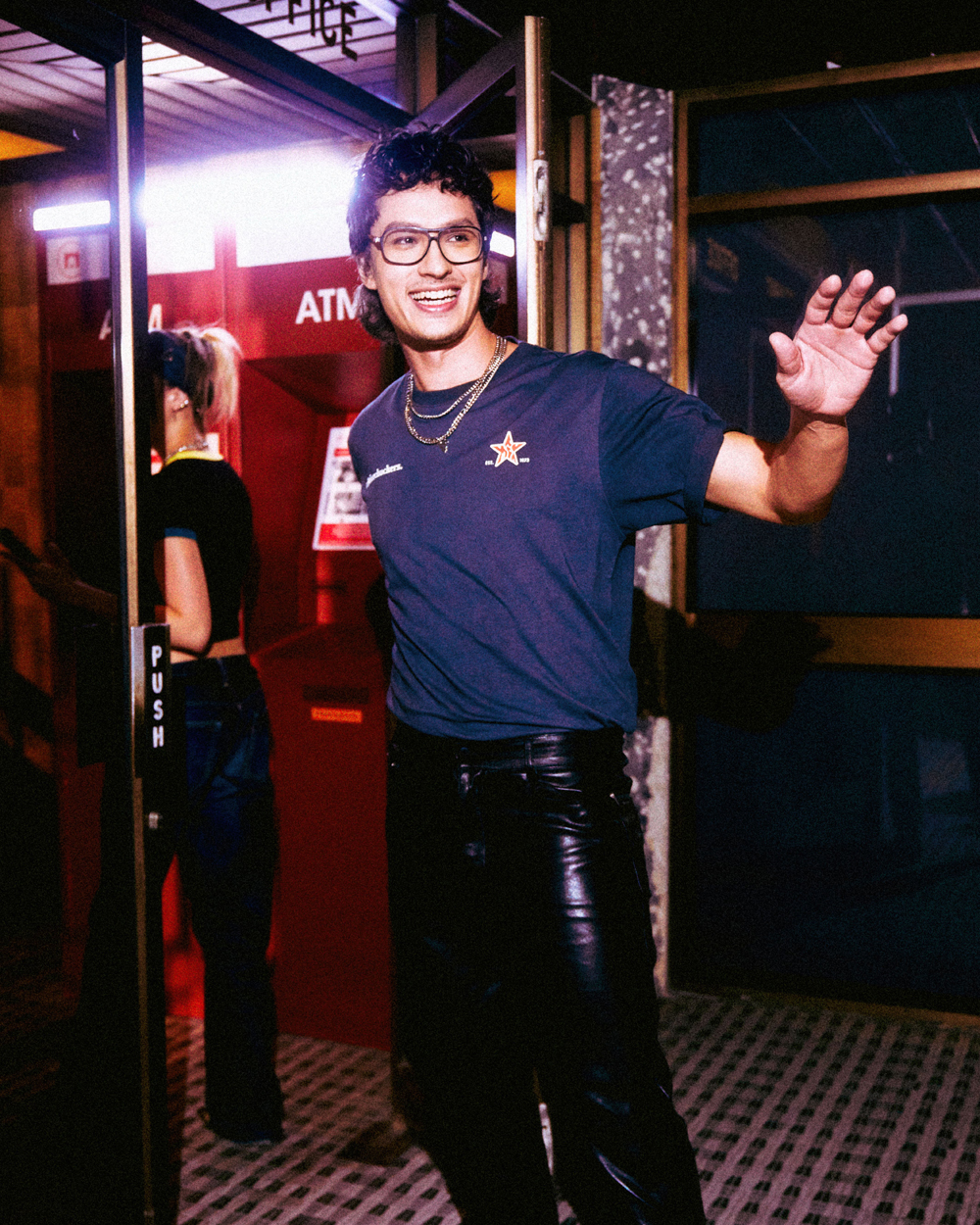 How did the collaboration between Motherchuckers and Heineken 150 come about?
"The collaboration between Motherchuckers and Heineken was a natural one as both brands share the same message of bringing about good times to our customers. So, when we were approached by Heineken earlier this year, we were very excited about how this collaboration could unfold, and we are super proud of the outcome! It pushes us to think outside the box by incorporating not only Heineken's message into the concept, but we also want the collaboration to be seen physically, like our cap design that includes a bottle opener." 
What inspired you to create the collection?
"The collection is inspired by fashion week afterparties where partygoers would slip into something a little more casual to take over the dance floor. It encapsulates the vibrant energy and spirit of Heineken's 150-year legacy, as well as Motherchuckers' approach to personal style."
Three words to describe the collection?
"Vibrant, universal, and dynamic."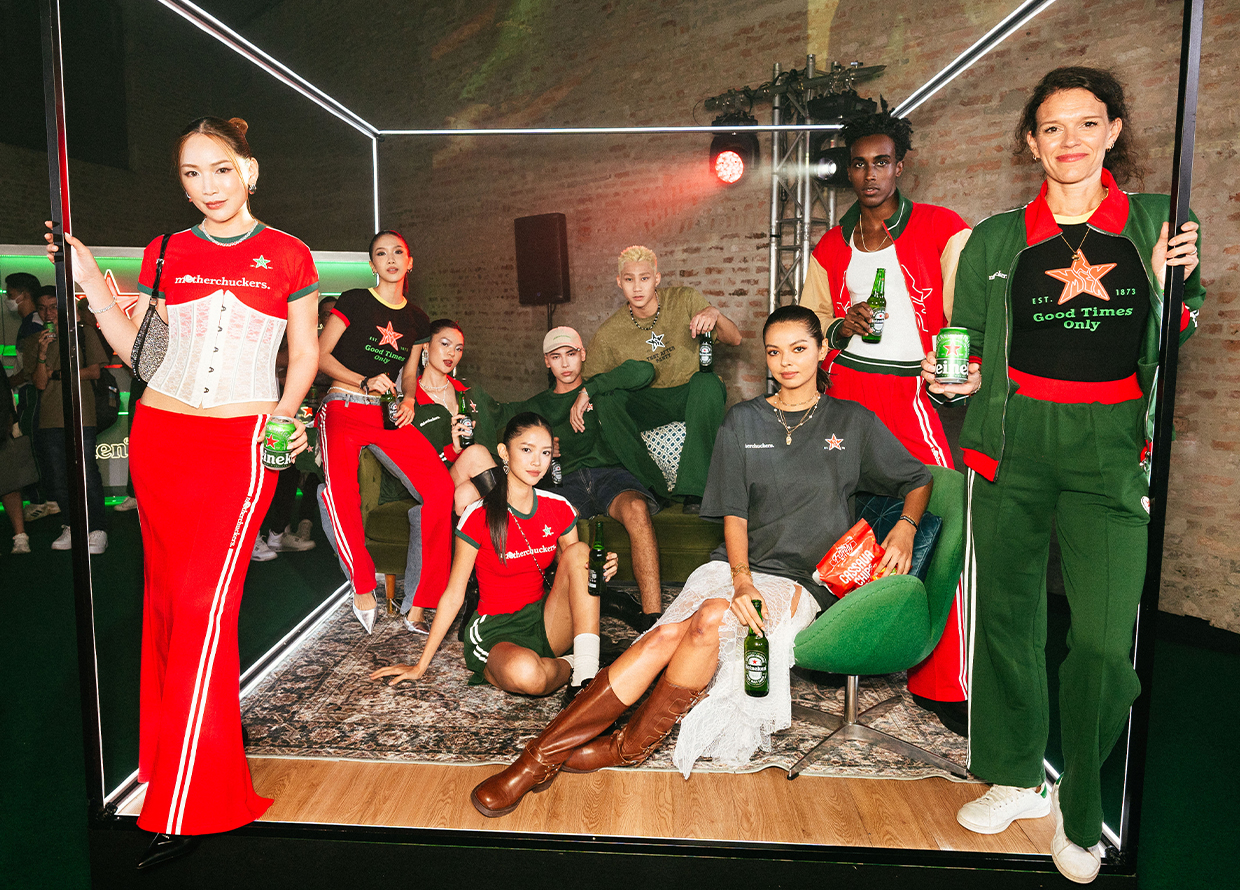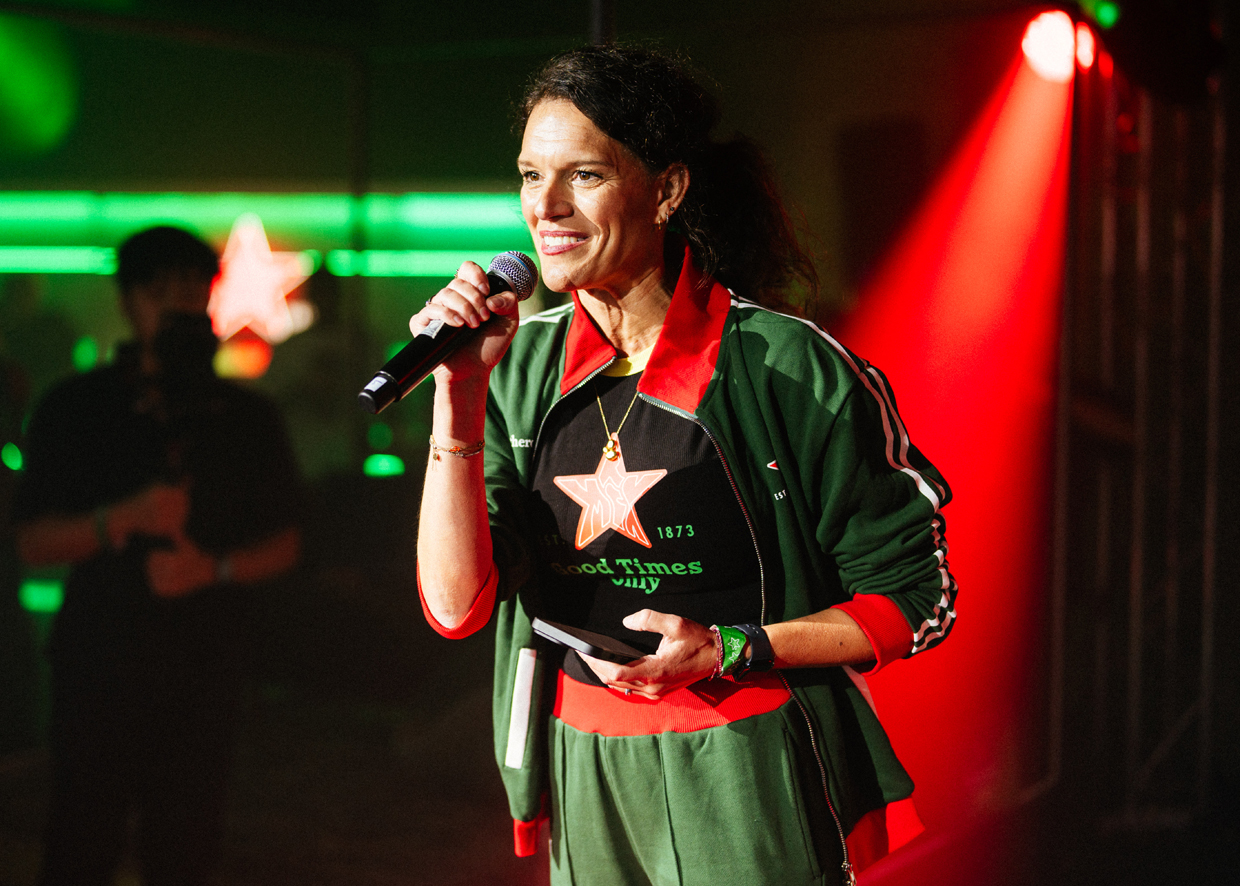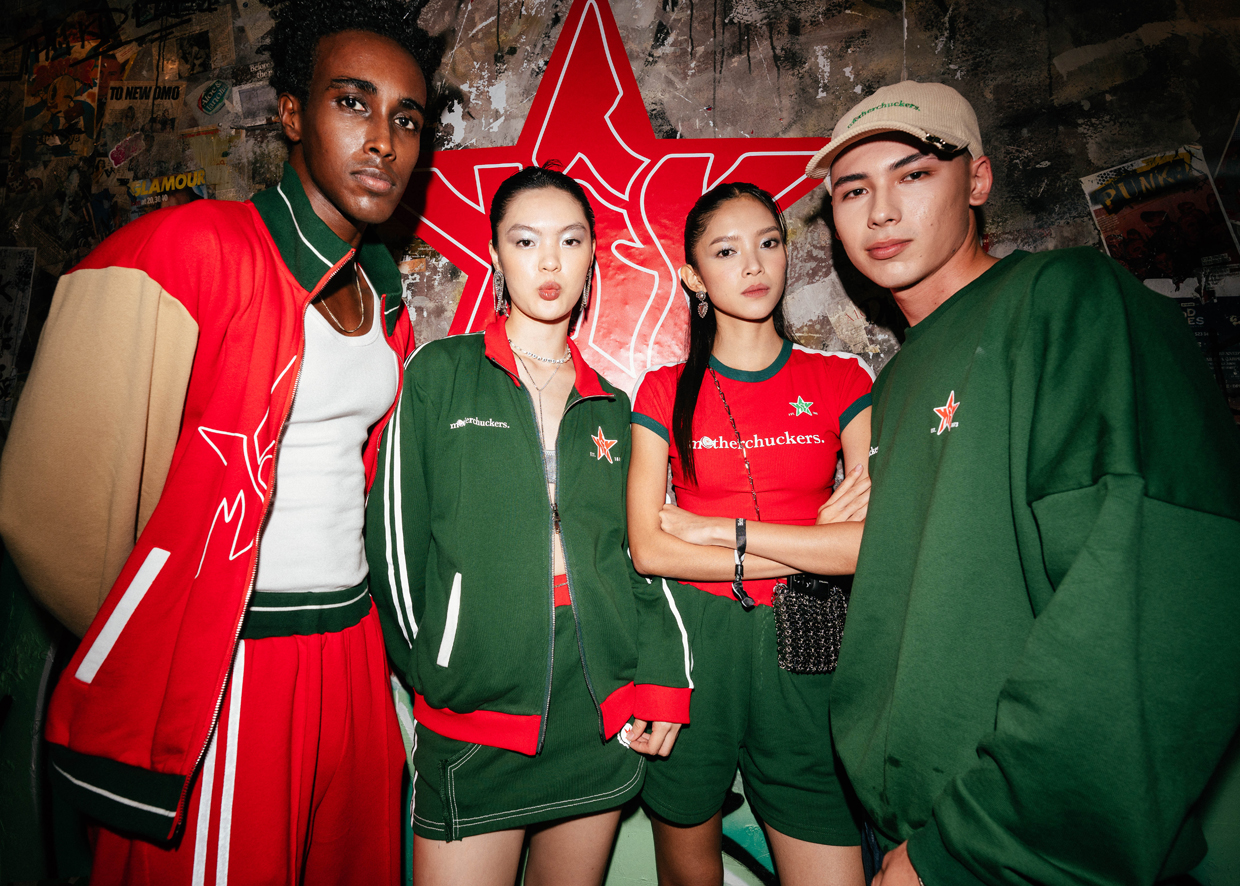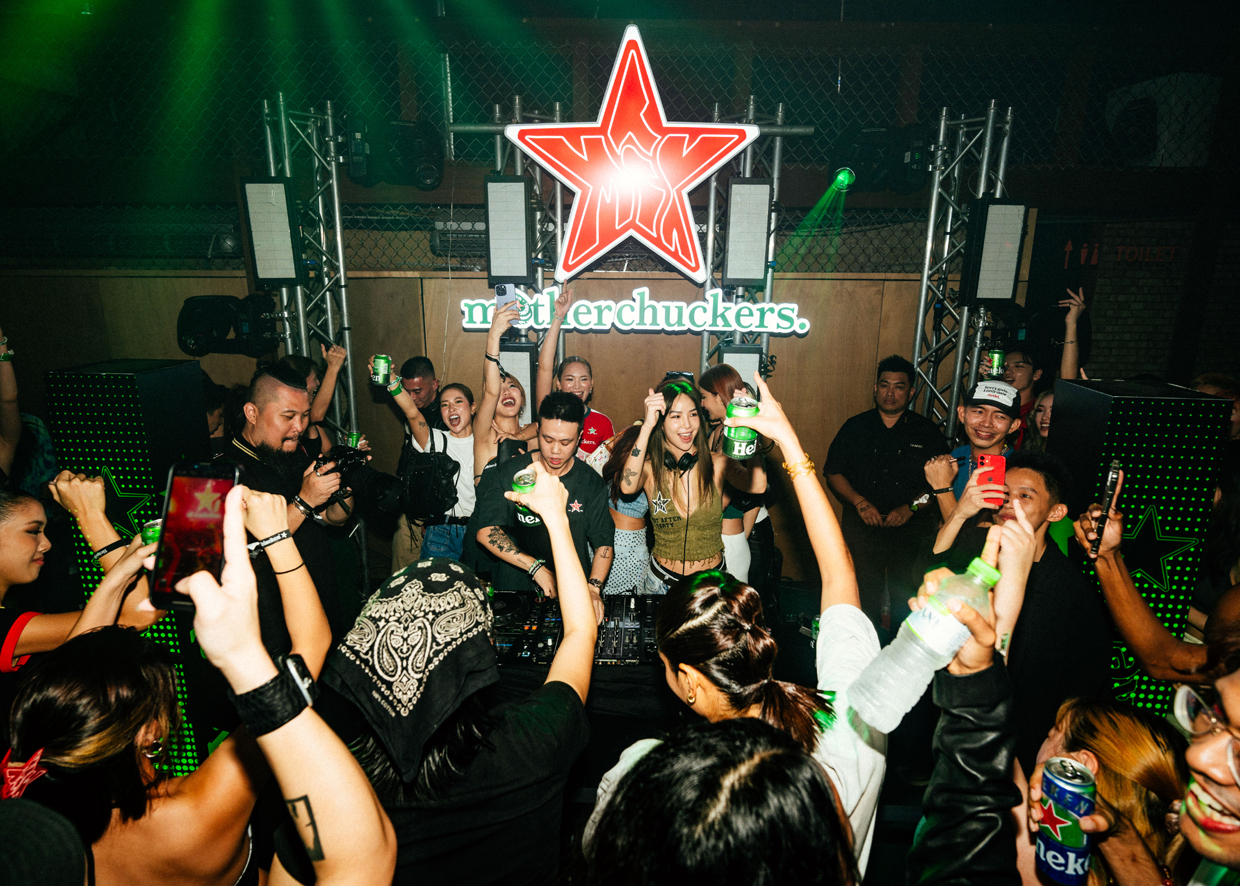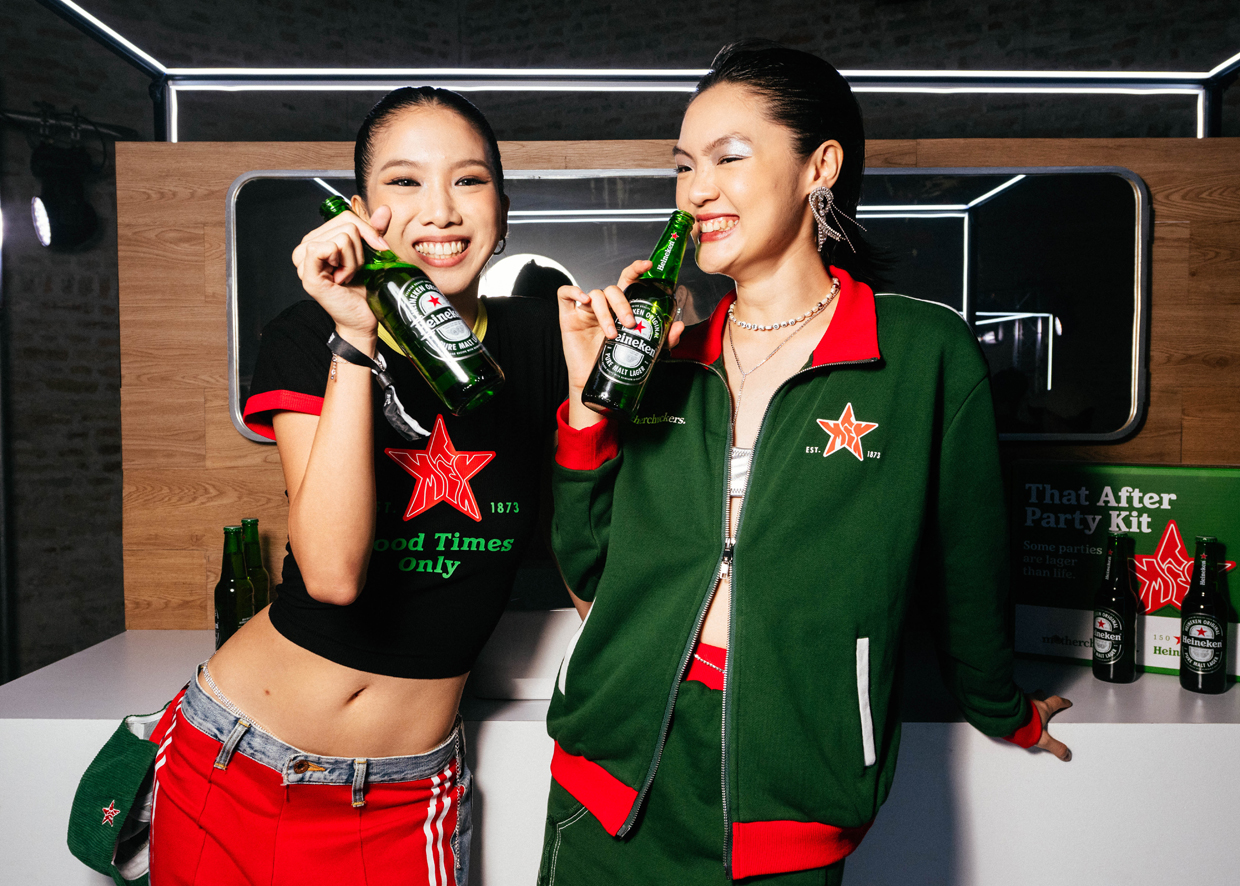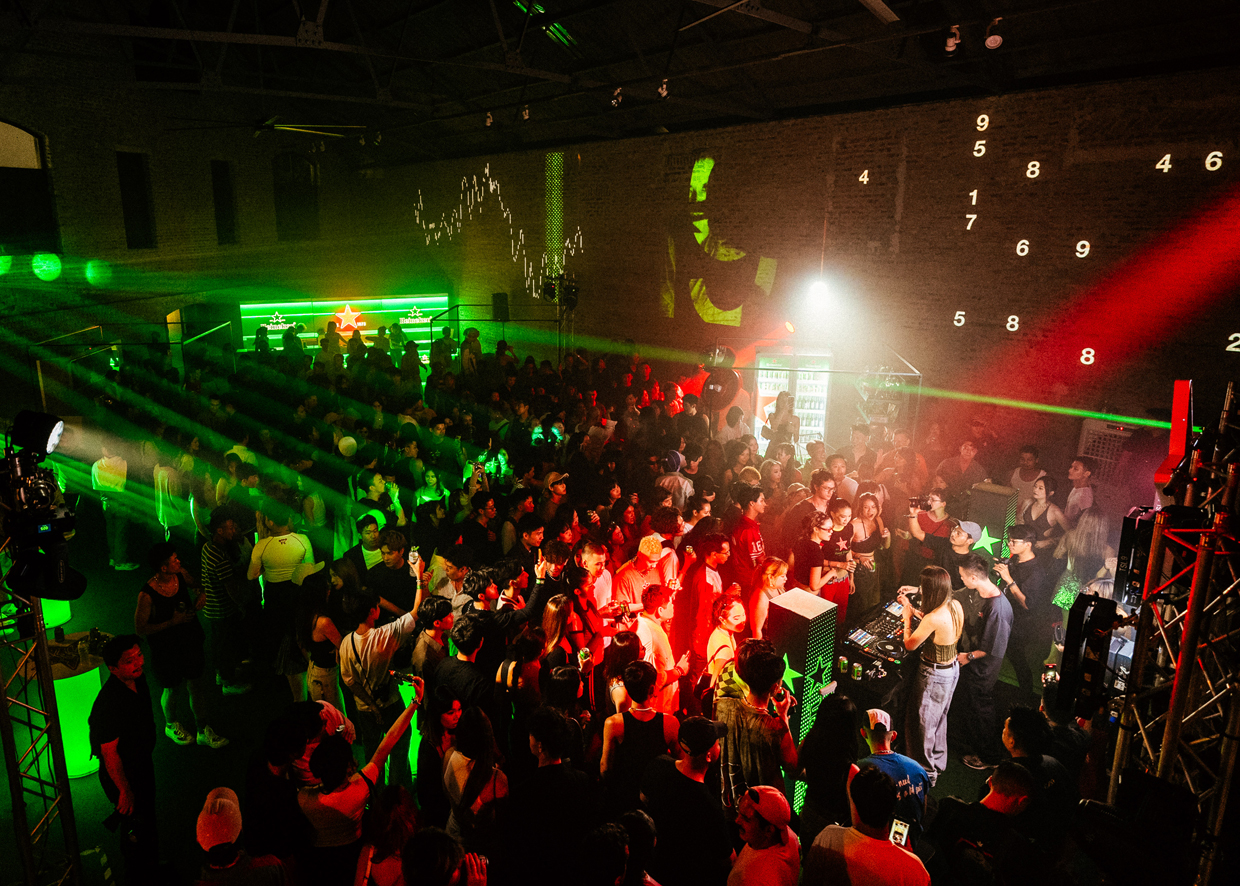 What can people expect from this collaboration?
"Anticipate much more than just clothing; it's a celebration of good times that goes beyond mere fashion, something that both brands embody. After all, this collaboration brings together the best of both worlds—Heineken's timeless legacy and Motherchuckers' contemporary approach to style. Whether you're someone who embraces daring and distinctive styles or a trendsetter seeking a unique edge, this collection has been carefully curated to cater to a diverse array of tastes."
What are the highlights of the collection that should not be missed?
"One of the highlights that I hold dear is the coordinated sweat suits. These pieces strike a perfect balance between comfort and style, making them ideal for seamlessly transitioning from day to night while looking effortlessly chic. Another exciting addition to the collection is the uniquely designed caps, complete with built-in bottle openers. I believe these caps are an absolute must-have! They're not only functional but also add a playful element to your outfit, sparking conversations and adding an extra layer of fun to your ensemble. 
The cropped and regular T-shirts are another gem in the collection. They offer a versatile range that allows you to mix and match, creating diverse looks for various occasions. And let's not forget about the colourways! Drawing inspiration from the vibrant and lively atmosphere of a party, the colour palette includes shortbread, ochre, and Heineken's signature red and green."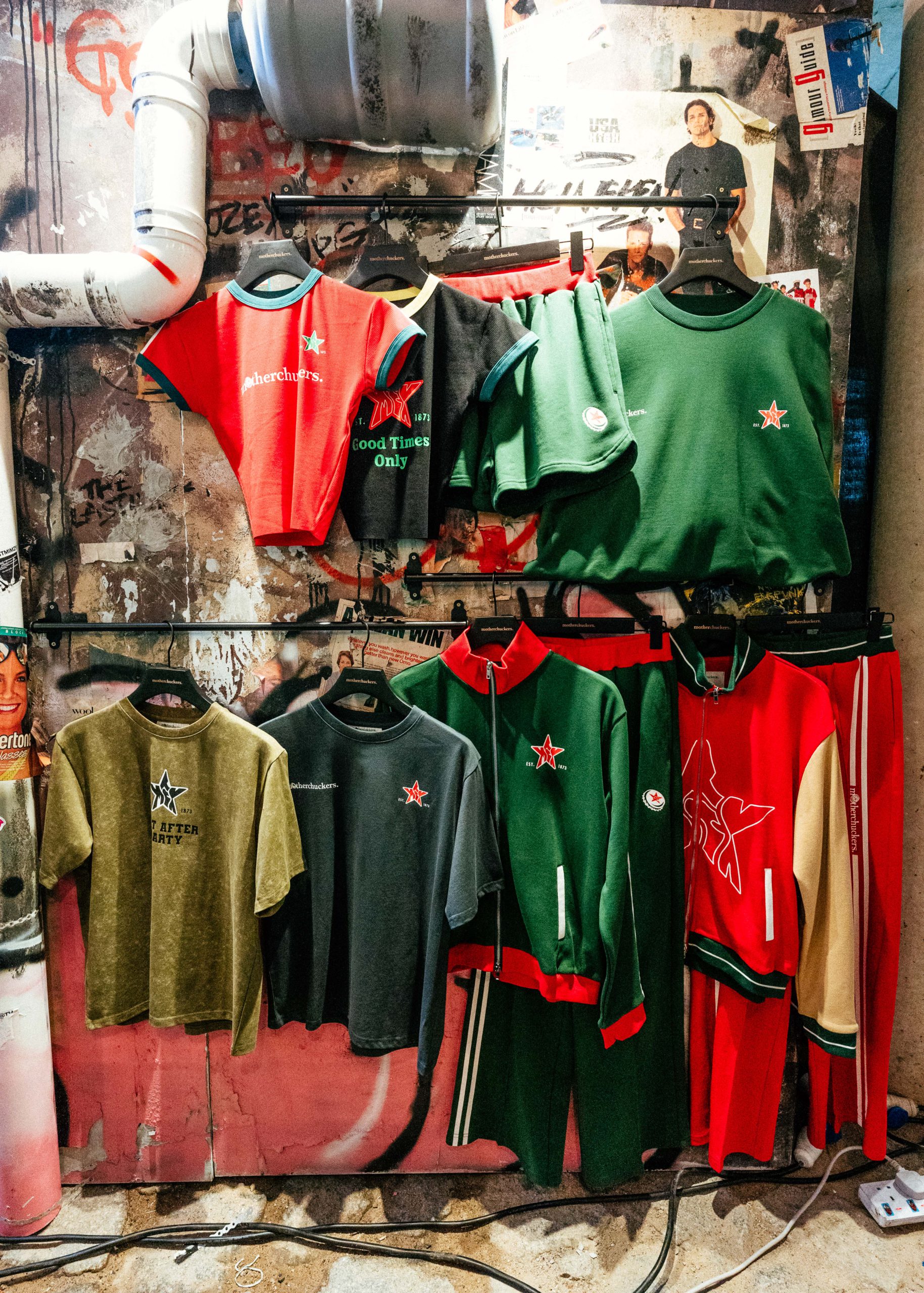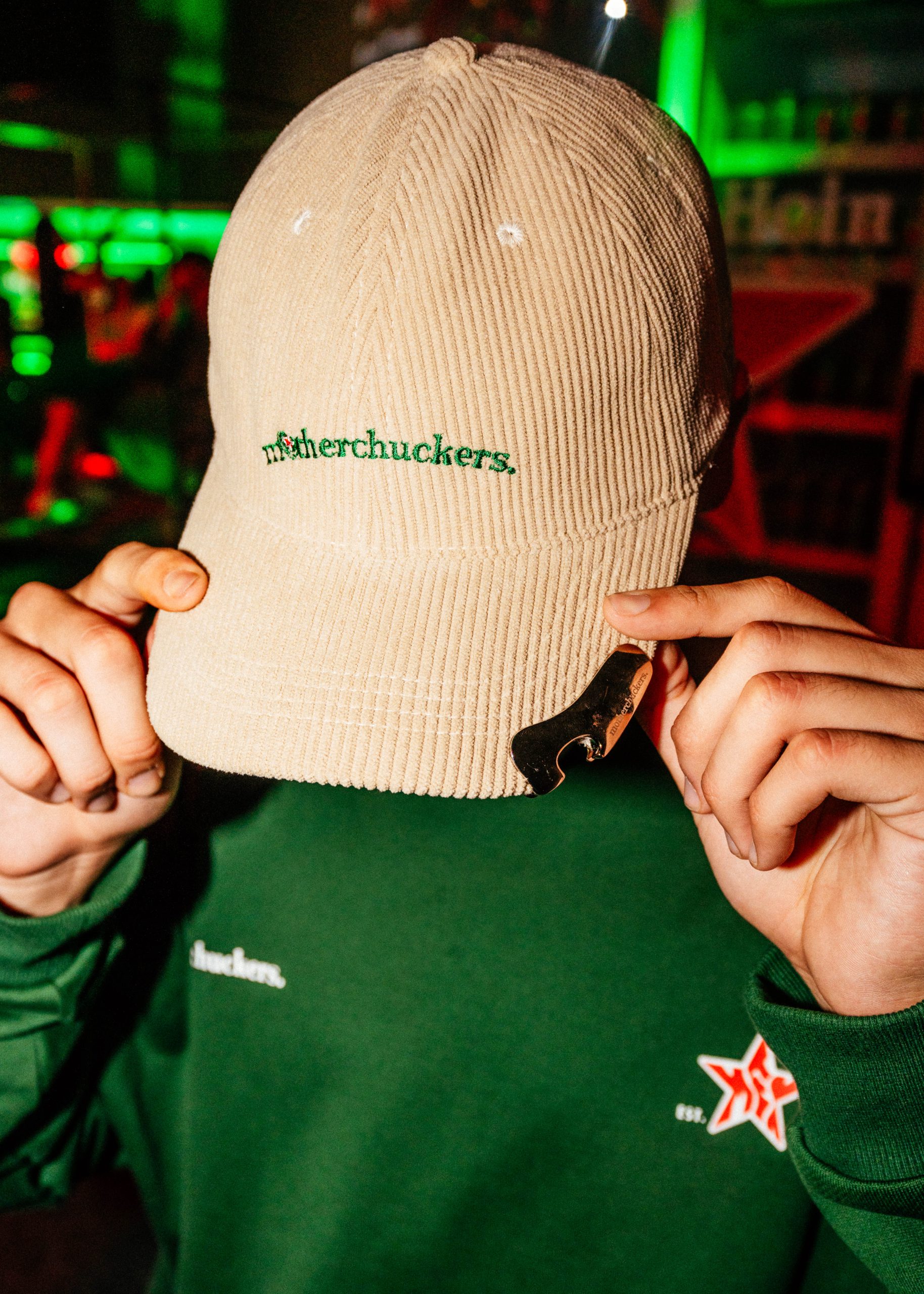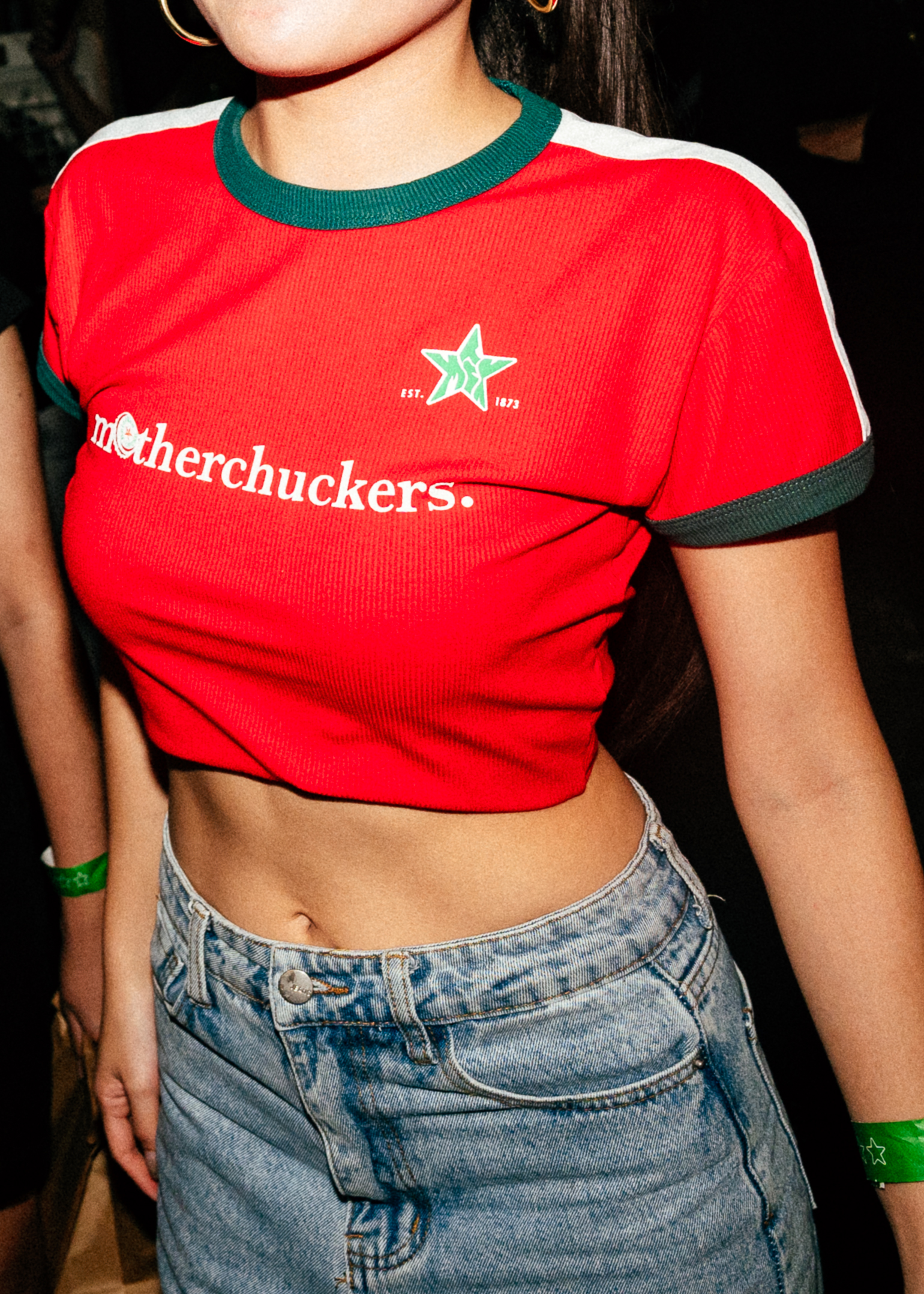 You have previously teamed up with other brands; how is this collaboration different from others?
"This collaboration with Heineken is aligned with that spirit of creating not just clothing but an entire experience that resonates with individuals who value both style and meaningful connections. It's about creating a collection that is more than just clothes; it's a celebration of good times and the connections we make while having them."
Will we see more collaborations like this for Motherchuckers?
"The success of this collaboration with Heineken 150 has definitely inspired us to explore more exciting partnerships in the future."
Shop the collection here.
For more fashion reads, click here. 
| | |
| --- | --- |
| SHARE THE STORY | |
| Explore More | |