It first made its mark in the 1960s; today, Levi's Orange Tab is back to give your wardrobe a covetable vintage-inspired update
Aside from impeccable cutting, a feature that unmistakably marks a pair of Levi's jeans is the signature red tab, sewn into the left side of the right back pocket. But did you know that Levi's introduced an Orange Tab collection in the 1960s? There was a time (up till 1999) when you'll find a range of garments with an orange tab in a Levi's store. Then, they differed from the brand's traditional 501 jeans, and usually featured pintucks or other unusual design elements—symbolising style and youth during the counterculture of the 1960s.
After almost a decade, Spring 2017 sees the revival of the Levi's Orange Tab. A tasteful blend of then and now, the new collection features vintage-inspired design elements along with updated fits and fabrics. Staying true to its heritage, the garments flaunt Levi's logos, prints, as well as fabric pulled from the Orange Tab archives.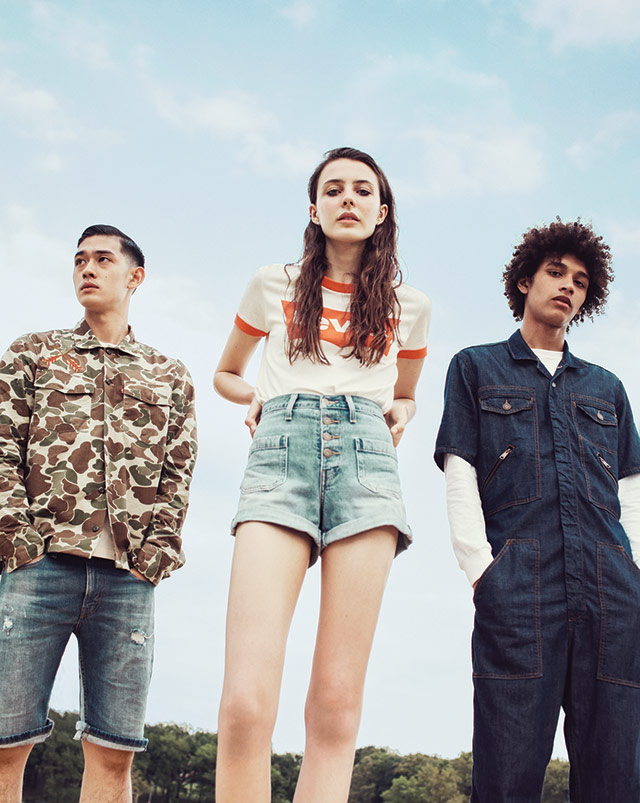 In essence, the Levi's Orange Tab is made for those who embrace a youthful, free spirit. In the men's department, tops are cut with a slightly looser fit for comfort and ease of movement, while the Trucker jacket gets the Orange Tab treatment with the iconic Arcuate design and welt pockets. For women, the classic 517 fit comes back in a cropped jean, and the overalls and vented skirt are steeped in vintage flair.
See more images from the Levi's Orange Tab campaign here:
The Orange Tab Spring 2017 collection will be available nationwide from April 2017 onwards. For an enhanced shopping experience, do check out Levi's newly opened and first ever Set The Standard store in Pavilion Elite.
Related stories:
Levi's 711 jeans are our new skinny love
Levi's 'We Are Original' campaign celebrates authenticity
Levi's Lot 700 collection promises to flatter all body types