The breathtaking campaign by FKA Twigs is too beautiful to call sporty but by no means any less athletic
Amidst a transcendental reel following a cast marked and adorned by an air of mysticism, the Nike Zonal Strength Tights secured a truly breathtaking unveiling. Nike's partnership with cultural innovator, FKA Twigs—who conceptualised, cast, directed and performed in the short film—brought forth a campaign that expands horizons and demonstrates the fluid adaptability of their new offering.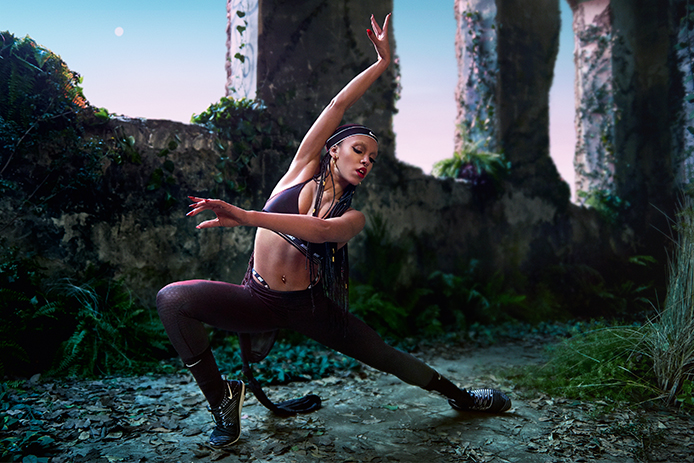 In her impressively diverse repertoire that encompasses music, art, film and dance, FKA Twigs elevates performance innovation through performance art. Languid movements present physicality in alternate sense and pitches athleticism as an outlet of creative expression.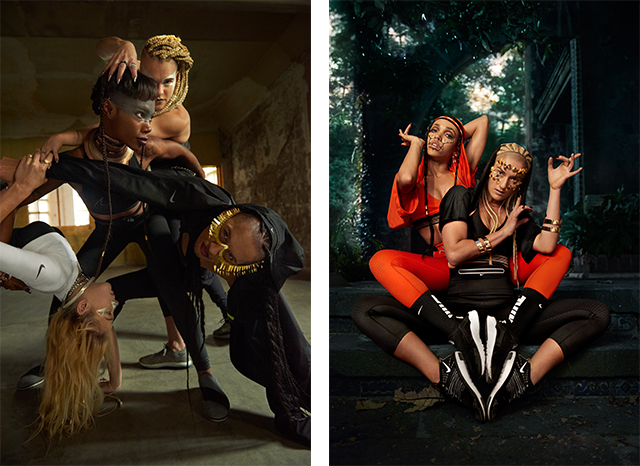 "People don't always see dancers as athletes, but we are. Through dance, I've met young people who work really hard and have dedicated their lives to being active. To me they represent 'modern movement,' which I define as exploring any genre of sport without boundaries."
Echoing her sentiment, she put together a cast of 12 inspirational atheletes—including, Saskia Horton, a krumper and classical violinist; Jay Kirton, a karate world champion who discovered meditation through martial arts; and fencer, Miles Chamley-Watson.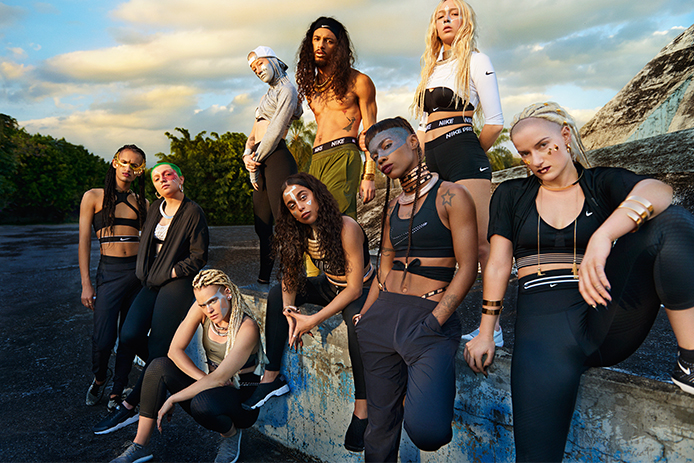 Released along with the film is a previously unheard track, 'Trust in Me' by the multi-hyphenate British performer behind the campaign. The title of the campaign, "Do you believe in more?" refers to a dream, a goal, and the tenacity it takes to make them come true. 
ARE YOU WEARING THE RIGHT TIGHTS?
To achieve your best performance at every workout, the right support in performance wear is essential. Nike's Zonal Strength Tights are made with efficiency in mind; they feature compression zones built directly into base fabric to target key muscle groups depending on your sport.
Nike Zonal Strength Running Tights target thighs and calves to reduce muscle vibration where runners need it most. Flyvent waistband provides breathability and four-way stretch fabric enhances mobility, especially in the hips and knees. 
Nike Zonal Strength Training Tights provide enhanced support and muscle awareness in the core, glutes, quads and hamstrings. A high-rise waistband provides additional core awareness, which is integral for all training activities, from low impact like yoga to high impact cross training. Flat seams allow for zero distractions. 
Related stories:
Nike revamps the national jersey for the new Malaysia National Team Kit
Nike presents New York Made: Stanton Street Court by Kaws
What we want from Nike.com and trying out the NikeID service