Which veteran designer sparked controversy after making a strong statement during Milan Fashion Week Autumn/Winter 2020? Keep scrolling.
While we wait for Dior's new store in Pavilion KL...
Dior has opened its first Malaysian pop-up store! The pop-up arrives in conjunction with the Dior Spring/Summer 2020 collection. Take a gander at the garden-themed collection, located at the Couture Wing, Level 3 of Pavilion KL. Also available in store, the latest Dior Lady D-Lite. Exclusively available in all of Asia, you will be able to customise your own Lady D-Lite at the store. Pop by the pop-up store until 5 April!
Phoebe Philo's speculated return to fashion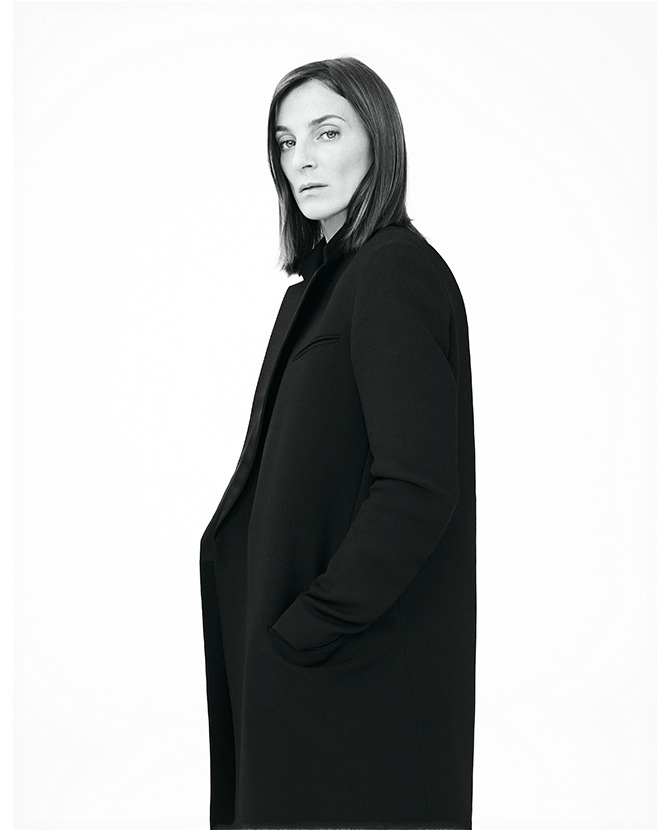 Could it really be? Word on the street is: Possibly. Previously the creative director at Celine whose name has become synonymous with minimalist chic dressing, the designer herself has been keeping mum on the subject. But according to this WWD report, the designer is "planning a new collection and has been interviewing designers". Sources say it may also have an "eco slant". We'll be on the lookout—watch this space.
Giorgio Armani voices his frustration with the fashion industry
At his recent Emporio Armani Autumn/Winter 2020 show, Giorgio Armani had very strong opinions about the current state of the industry. Addressing a group of journalists backstage for a briefing on the collection he said, "I am tired of hearing about trends. They are nothing. I want to improve the woman who lives now. There's all this musing about the past as a trend, but I don't agree with it at all".
He continued, "So please stop writing about trends. Write about what [Alessandro] Michele did at Gucci, what Miuccia Prada did at Prada and what I am doing, but let's not play this game. You should get to the bottom of it, what is the thinking behind what we do. Stop being dominated by raving about the Nineties [as an example]. I am at a moment when I can say what I think".
However, his following narrative sparked online controversy:
"There is so much talk about women being raped, but women today are regularly 'raped' by designers," said Armani. "I am thinking of certain ads where women are shown in a provocative way, half naked, and many women feel pressured into looking like that. That for me is rape. It's unbefitting. Look around, they think that by wearing black leggings and a bomber they become modern. Excuse my outburst and the strong words, but I felt like I had to say this," he concluded.
WWD's Luisa Zargani reports that "the use of a strong verb in Italian that translates into "rape" caused some critics to accuse him of diminishing sexual violence against women". Hmmm...thoughts?
Juergen Teller shoots Off-White's eyewear and handbag campaign for Spring/Summer 2020
Shot in the Complesso Monumentale Donnaregina museum in the historic center of Naples, Juergen Teller intertwines classical art, history and 21st century fashion for Off-White's latest campaign. Italian model Mariacarla Boscono wears the latest womenswear collection such as the Meteor sunglasses and bags which we've already spotted on the street style scene for its unusual hole cut-outs.
Fendi's new Pico Baguette is now available in stores
First seen at Fendi's Spring/Summer 2020 show, the Pico is the latest addition to the iconic Baguette family. Whether you fancy fringe or plain, micro beads or larger; all of the Fendi Pico Baguettes come with a long metal chain so it can be worn either as a crossbody, a neck pouch or a wristlet. Measuring at just 4cm x 4cm, they're the perfect size for your Airpods, sanity, patience, etc.

Eight new shapes are added to the Guirlande de Cartier line
Modelled after Cartier's lusciously red jewellery box, the Guirlande de Cartier bag channels the spirit of the Maison and bears eight sides for a unique octagonal shape. For 2020, the line has added eight (pretty sure this number was intentional) more silhouettes. Miniature novelties such as a card holder, mini wallet and eight-sided pouch, all in the same rich hue of Cartier's signature red.