Here's what to expect before SS20 Fashion Month kicks off with its first city
It's September; you don't need to be a fashion lover to know that it's the start of another Fashion Month. New York Fashion Week Spring/Summer 2020 has officially started on September 6, and Fashion Editor Joan is in town to cover the daily happenings. While our coverage is underway, this season, do expect a NYFW that's slightly different from the past, as the new CFDA chairman, Tom Ford, aims to shake things up this round.
Here's everything you need to know about NYFW this season:
1.     NYFW will be on a shorter schedule this season. Tom Ford, who's the new chairman of the CFDA has introduced a few changes, but he has previously mentioned that this was one of his top priorities. Shows will start on September 6, and Marc Jacobs will be closing the week as per usual on September 11. Tom Ford will not be opening NYFW this round, and Ralph Lauren will be showing late night this time, with a slot at 9pm.
2.     Of course, no big events go down without some drama. A month before their shows, Prabal Gurung and Rag & Bone both announced that they're pulling their shows from Hudson Yards, which was scheduled to be NYFW's next home base. The reason is due to its real estate developer Stephen Ross' close ties with Donald Trump, as he hosted a fundraiser for the president at his Hamptons home.
3.     After a show in Paris for the launch of its first TommyxZendaya collection, Tommy Hilfiger returns to New York to showcase its second collaboration with the actress. As previously mentioned, the event will be held at the iconic Apollo Theater in Harlem. For the first time ever, a VR experience will be introduced for viewers to shop the looks worn by models in the virtual pop-up store. Want first dibs? A bus selling the collection will be parked outside the venue on the day of the show.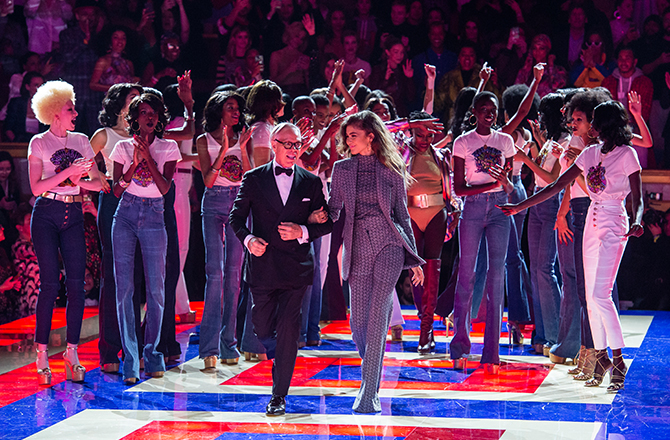 4.     If you're a fan of Tomo Koizumi's larger-than-life cotton candy frocks, good news: The Japanese designer will be showing during NYFW once again, and we can't wait to see what he has in store for us this season. He was invite to show at Marc Jacobs' Madison Avenue store back in February after being discovered by stylist Katie Grand on Instagram.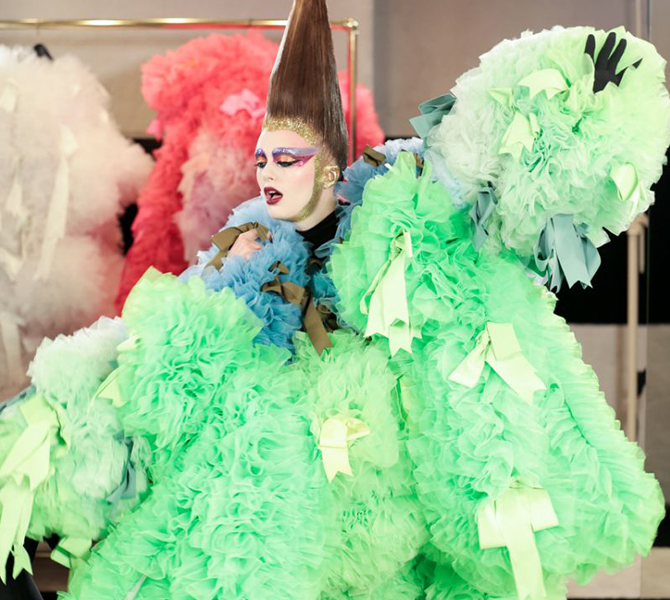 5.     Rihanna will also be back in NYFW to launch her second Savage x Fenty lingerie show, and this time, she's bringing some surprises with her. Aside from streaming her show on Amazon Prime, expect musical performances by artists—who have yet to be revealed—during the event.
6.     Tennis icon Serena Williams will be debuting her S by Serena line in collaboration with HSN. This is one of her first full fashion collaborations, although she has collaborated with Nike in the past.
7.     Some of the other designers who are back on the NYFW schedule are: Kerby Jean-Raymond, who will show his first Pyer Moss collection after winning the CFDA/Vogue Fashion Fund in 2018; and Vera Wang, who is back after a two-year hiatus to celebrate the 30th anniversary of her namesake brand.
8.     Hermès will also be making a presence during NYFW this season, but instead of showing its SS20 collection, the brand will be unveiling its high jewellery collection at Jazz at Lincoln Centre on September 12, a day after the final show.
Stay tuned to Buro's New York Fashion Week coverage this week.