Catch up on the latest updates in the fashion world the past week
Billie Eilish is the new face of MCM's AW19 campaign
Billie Eilish is currently the coolest 17-year-old around—there's no doubt about that. After taking 2019 by storm with a Calvin Klein campaign, a music collab with Justin Bieber, and her effortless cool style, she's been appointed as the face of MCM's Autumn/Winter 2019 campaign. Creative director Dirk Schönberger explained his decision this season, saying "For me she's a bit of a role model for younger generations, even though she would probably hate the word. I've seen her play concerts and she tells her fans to be themselves without holding back." In the series of images released, Eilish and her clique of clones sport the brand's genderless looks and bags, from a classic monogram fanny pack to a backpack. Watch the video campaign below:
Chanel hires a diversity chief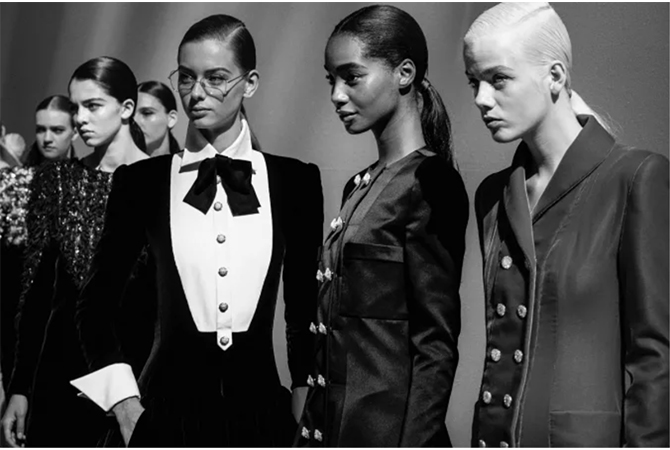 In an attempt to improve the brand's diversity efforts, Chanel announced that it has introduced a new Head of Diversity & Inclusion role for the first time. And according to Business of Fashion, Fiona Pargeter, who previously held the same role at Swiss Bank UBS across Europe, the Middle East and Africa, was hired to lead the company. This follows the moves of other fashion houses, including Burberry and Gucci, which have all hired similar positions, and Prada, which has a Diversity and Inclusion Advisory Council.
Read more: 7 Brands that have been accused of cultural appropriation, and how they responded
Tommy Hilfiger's TommyNow show is back in New York City
After travelling the world for the past few seasons—the last being Paris for the Tommy x Zendaya show—Tommy Hilfiger is bringing his runway back to the Big Apple, taking over Harlem's iconic Apollo Theater during New York Fashion Week on September 8. Similar to the first collection, the upcoming see-now-buy-now collection will continue the themes of inclusion, diversity and empowerment. Hilfiger spoke to WWD about the upcoming runway, saying "Zendaya's desire to bring TommyNow to Harlem felt like an amazing next step in expressing her vision for the future. Her statement-making point of view in everything she does is what makes her such an inspiring collaborator—it is an honor to continue to provide her with a platform in the fashion industry to share this." All the runway look will be available at shoppable channels in more than 70 countries immediately.
Stella McCartney joins forces with LVMH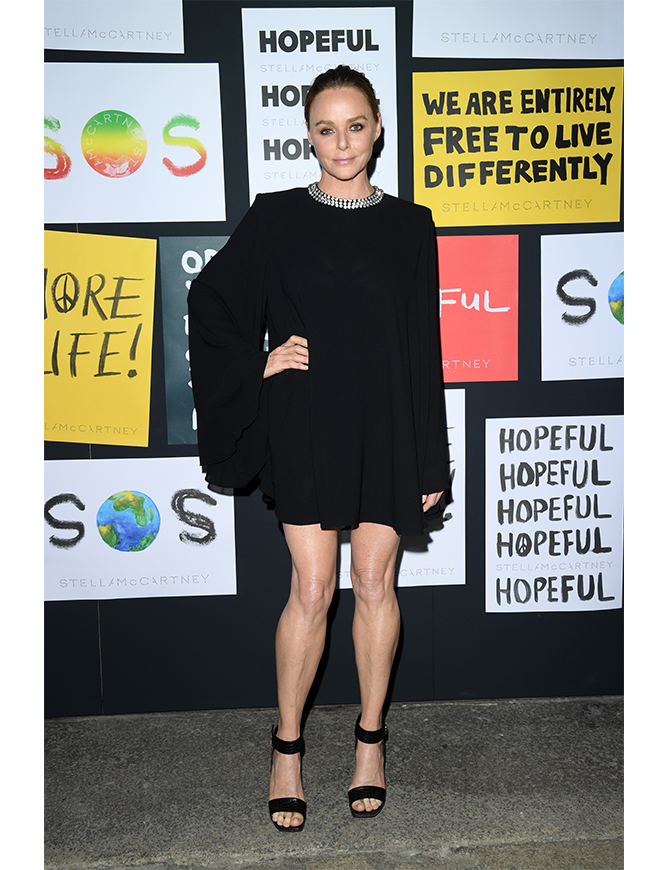 Having split from Kering last year, Stella McCartney has signed a new deal with French fashion luxury conglomerate LVMH. Aside from her role as the creative director while holding majority ownership of her eponymous brand, the designer will also have a role on sustainability as special advisor to Chairman and CEO of LVMH, Bernard Arnault and the executive committee members. In a statement by the fashion luxury group, McCartney said: "Since the announcement of my decision to take full ownership of the Stella McCartney brand in March 2018 there have been many approaches from various parties expressing their wish to partner and invest in the Stella McCartney House. While these approaches were interesting none could match the conversation I had with Bernard Arnault and his son Antoine. The passion and commitment they expressed towards the Stella McCartney brand alongside their belief in the ambitions and our values as the global leader in sustainable luxury fashion was truly impressive." This partnership marks the second female-run fashion house under the LVMH group, after Rihanna's Fenty Maison label.
Nicki Minaj hints at new Fendi collaboration
Earlier this week, Nicki Minaj took to Instagram to post a short clip of her in a full hot pink look-complete with the FF logo stenciled in pink on her blonde bob. Her caption? "All I'll say is dreams really do come true", with the hashtags #FendiPrintsOn #ThatIsAFendiFakk. It didn't take too long for the speculation on a partnership to surface, although nothing else has been revealed by Fendi. The Italian Maison's recent collaboration was with South Korean eyewear brand, Gentle Monster.
Vans x Opening Ceremony
A fan of Vans classic slip-ons? Opening Ceremony is ready to give you an upgrade. The brands have released a collection of transparent footwear in four colourways—black, true white, sharp green and knockout pink—and each piece comes with co-branded insoles and tonal sole units. The water-resistant material and neon hues are perfect for summer.