From his usual position behind the lens to being cast in front of it, film director Xavier Dolan takes on his next role as the ambassador of Louis Vuitton's A/W 2015 menswear campaign
Internationally-acclaimed for his 2014 feature film Mommy, Canadian actor and film director Xavier Dolan takes another leap in his thriving career—this time as the poster boy for Louis Vuitton. Photographed by Alasdair McLellan, the black and white campaign spotlights Ombré, the brand's new line of leather goods with its focus on two iconic bags—the Keepall and Porte-Documents Voyage Bandoulière.
Making his directional debut at only 20 years old, Dolan has since written and directed five films, worked with renowned actors and received well over 20 awards, being undisputedly one of the most celebrated young talents of today. To add to his long list of credits, Dolan was selected to be on the 2015 Cannes Film Festival jury, making him the youngest member on the panel to-date.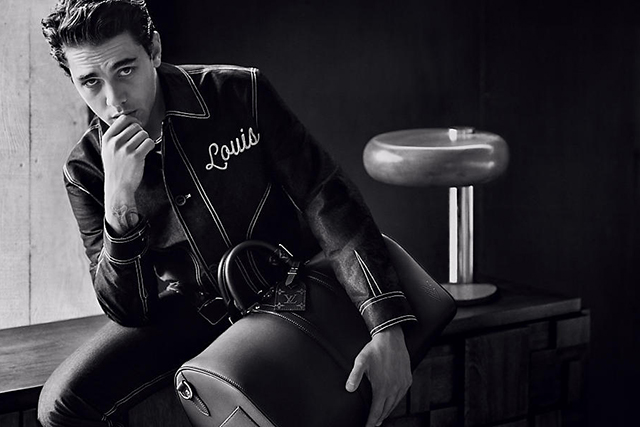 "I've fondly dreamed of becoming the face of an important brand since I was a child, in the same way that others dream of becoming an astronaut" said the auteur. "That I am today the face of Louis Vuitton almost seems like a twist of fate. You dream back to front, wanting the rewards before putting the work in. And then you work, get on with life and just sometimes these childhood dreams have a way of catching up with you. This is a true privilege for which I am eternally grateful."
Now at the age of 26, Dolan has yet to premiere his sixth film It's Only the End of the World, which boasts his most impressive listing yet, featuring Marion Cotillard, Lea Seydoux, Vincent Cassel, Gaspard Ulliel, and Nathalie Baye. Following this will be the release of his first English-language film The Death and Life of John F. Donovan in 2016, which will star Kit Harrington, Jessica Chastain and Kathy Bates.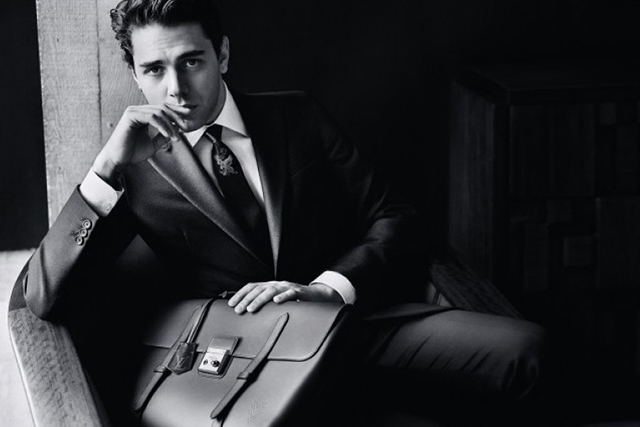 Starting with Esquire UK, the Louis Vuitton ad campaign will be published in October issues. Look out for an exclusive interview on Louis Vuitton's website.