First came the 3 wise men, and now we have these 12 stylish fellows.
The festive season is upon us, and for some of you, that comes with a long string of parties and gatherings — look at you, social butterfly! The initial hurdle to this time of the year starts out with finding presents for everybody on your 'Nice' list (if you're still looking for last-minute gift ideas, click here to check out our Buro Holiday Guide), and now on to the next step: What to wear? The struggle is real in finding the perfect outfit without repetition. There's nothing wrong with a rewear but you might want to consider doing it for the 'Gram. Let's face it, pics or it didn't happen amirite? Fret not, as we have a variety of outfit ideas to choose from. 
Girls, if you're reading this and know of a dude who could use a helping hand, be a pal and bookmark this page and send over a link. Boys, keep reading. 
Real men can wear pink

Rami Malek walks the walk in a dusty pink suit by Prada and wears the hue like a true rockstar. Black accents toughen up the look, making the colour combo the perfect balance. Confidence level? Freddie Mercury.
Red hot

Love the idea of a suit in a shocking colour, but not ready to take the plunge in pink? Opt for crimson like Harry Styles. But if that's still too loud for your taste, plaid will ease you into it. Swipe right to see how he wears it. 

Stripe a pose

Trust in vertical stripes, they're flattering on all body types and quickly adds a hint of formality. Lewis Hamilton pairs a tailored vest with a high crew neck, accessorised with a fedora and plenty of bling down to his tasseled loafers.

Match the red carpet
Drip in luxurious crimson velvet to steal the show. Henry Golding looks fine in a wine Armani tuxedo while Liv Lo stuns in 2018's trendiest hue.
The shy guy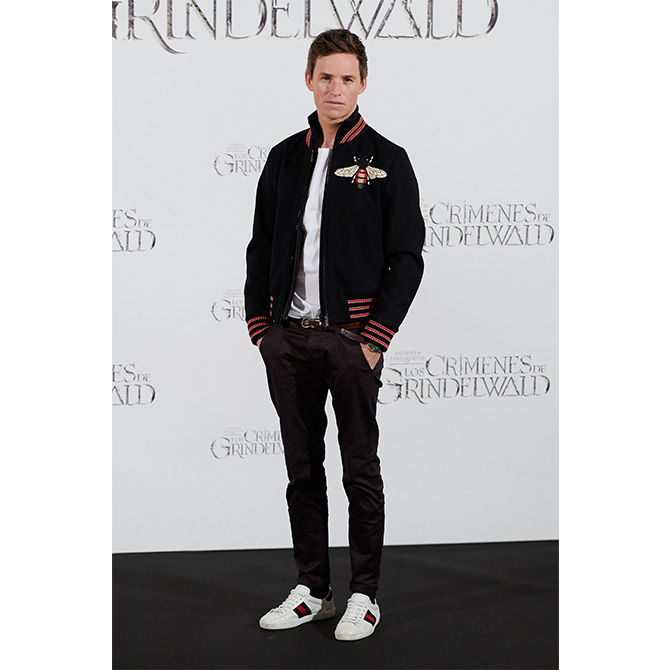 If the spotlight really isn't your scene, keep it casual. Follow in Eddie Redmayne's footsteps with an embroidered bomber that elevates a basic tee and trousers. Cool kicks add the final touch.
Blue is the warmest colour



Level up in deep, rich tones. Chadwick Boseman looks sharp in an azurite jacket that appears conservative from afar, but surprises with a polkadot print up close.

Up the ante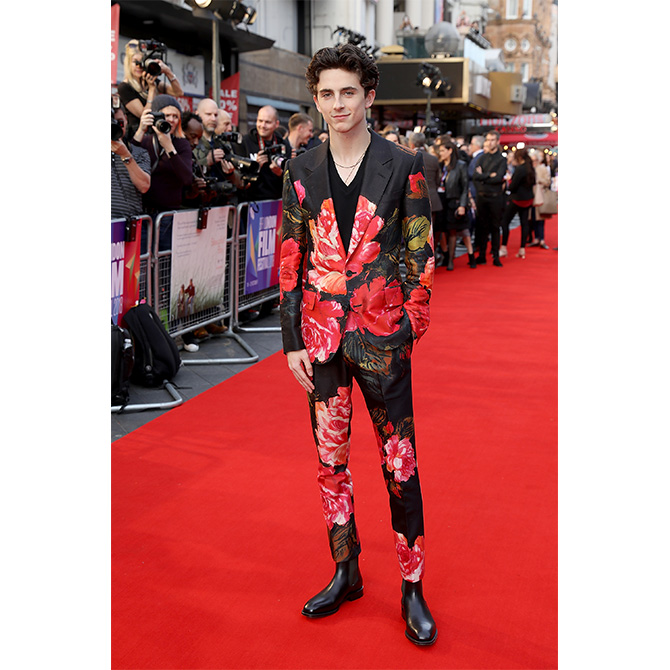 Timothée Chalamet proves that men can pull off florals. This exquisite suit from Alexander McQueen features a hand-painted floral motif on a single-breasted suit while the ultra slim fit, casual V-neck shirt and metal chains add a rock-and-roll edge.

Boyish charm

What is Pharrell's secret because this dude never ages. The rapper makes full use of his eternal youth with his signature tuxedo style. Pair the shorts with a bow-tie and roll-up socks for a nostalgic night out.


Or perhaps, look to the future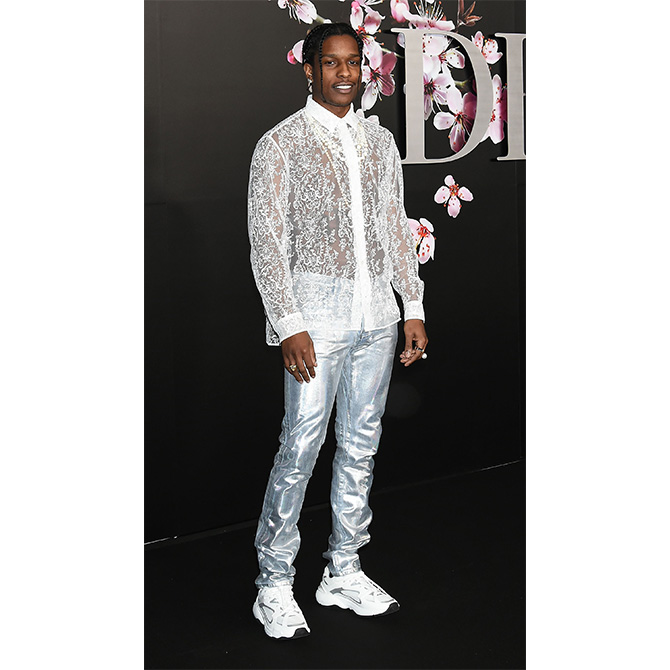 Rival the party lights in futuristic metallic jeans like ASAP Rocky, and then stick to neutrals for a clean and put-together ensemble. Here, he shows hints of skin under a sheer lacey shirt accessorised with silver bling and strings of pearls.
Skip the shirt altogether
Up to show more? Opt out from a shirt under an oversized double-breasted jacket like Donald Glover. Accessorise the neckline with slim metal chains and word of advice — groom the chest hair. 

Go all out
Life's too short, make a bold fashion choice to showcase the multiple facets of your personality. Ezra Miller's red carpet appearances are a spectacle of their own and my, do we live for them! His lethal trio: feathers, light-reflecting makeup and an eyebrow-raising hairdo.
Classic touch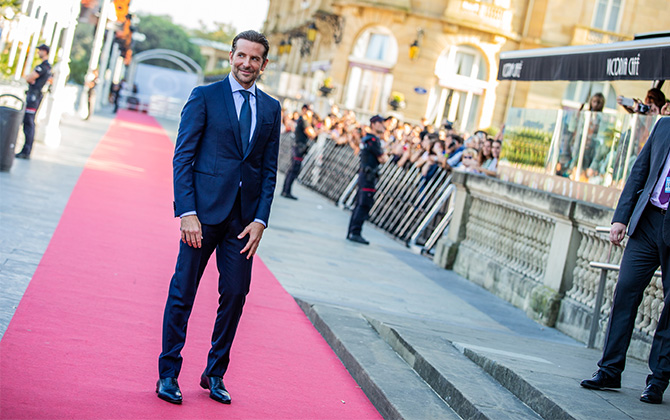 When in doubt, remember that a well-tailored suit will never go out of style. Bradley Cooper matches his baby blues with navy and azure for tone-on-tone.