"The Internet creates an illusion that you can easily achieve anything, but that is not the case"
Delicate and romantic are two adjectives that first come to mind when describing Valentino collections. After Piccioli's longtime collaborator and creative co-director Maria Grazia Chiuri has left the house to join Christian Dior, Pierpaolo presented his debut solo collection for Valentino spring-summer 2017. A passionate lover of Renaissance art Pierpaolo continues to embellish recognizable Valentino silhouettes with the most beautiful embroidery and appliqués that are complemented by soft draping in flowing transparent fabrics.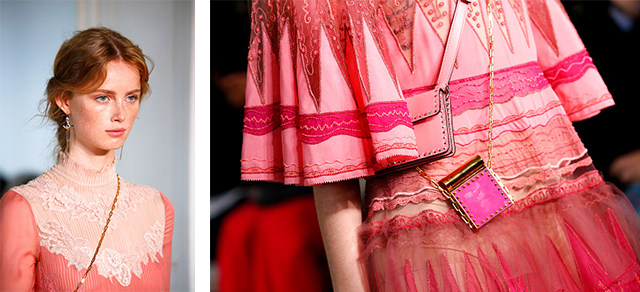 Valentino team including CEO Stefano Sassi and creative director Pierpaolo Picciolo visited Moscow in early December. Pierpaolo was signing copies of the "Valentino: Mirabilia Romae" monograph in Valentino boutiques at the Metropolis and TSUM. The evening of November 10th culminated with a 'Valentino: The Black Tiger' party complete with an immersive theatrical performance by Sleep No More. Buro 24/7 invited Valentino team to see the acclaimed exhibition "Elegance and luxury of Art Deco" at the Museum of the Moscow Kremlin. Pierpaolo discussed the future of fashion and the Internet with the chief editor of Buro 24/7 Olesya Iva.
Hope
It's obvious that fashion, art and society are dependent on populist opinions, but I believe that it is not going to be the case forever. I can see the emergence of new hope. People are ready for fresh bold ideas; and even the most conservative of us can already feel the winds of change.
Emotions
Contemporary society is very emotional. We have a habit of looking at the phone screens and monitors and that makes us crave new emotions (and update them like Facebook statuses). Moreover, we need to be fully immersed in emotions, with augmented reality and a sense of magic.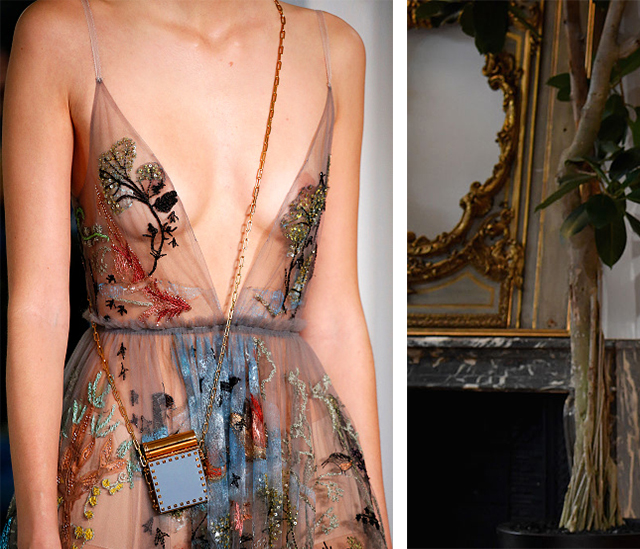 Social media and illusions
The Internet has made us incapable of dreaming and hearing our own voices. We have been watching other people's lives on social media; this is confusing and we have started to forget our true wishes and intentions. The Internet creates an illusion that you can easily achieve anything, but that is not the case. Dreams and reality are interconnected. You will not get closer to your dreams by looking at beautiful images and daydreaming. The key is to start building real connections. Actually, we tend to exaggerate everything on social media. Hence there is a longing for authenticity. It's better to be someone authentic than to pretend. It is very important for a designer to understand people's dreams and to learn how to translate them into collections.
Fashion
Fashion is one of the most popular topics in contemporary society. I think it's even too popular. It is viewed as something obvious and everyday, but I think that fashion requires thoughtfulness and a certain level of intelligence.
Russia
It would be impossible to list all the museums I have visited in my lifetime, but I was incredibly impressed with the wealth and the splendor of the Moscow Kremlin. My favorite part was seeing the robes of the Orthodox patriarchs. They are embroidered with gold, pearls and precious stones. These treasures signify Russia's grandeur in its purest form.
How to achieve success in the fashion industry
How to start your own business in the fashion industry? My key advice is not to say "yes" to everything that comes your way. You have to come up with your own original ideas. Do not copy the ideas of others. You have to dedicate yourself to your work with all the passion and love you have for fashion and beauty. You have to do it every day. Fashion is a serious business and a serious art form.
I love each and every day that I have devoted to my work. The mission of a fashion designer is to witness contemporary beauty, to give substance to his or her voice by creating its representation in the physical world. Designers are messengers: each time they deliver a new message that is embodied in clothes and images. 
Related stories:
Paris Fashion Week SS17: Highlights of Day 6
What you need to know about Dior's soon-to-be creative director