We can expect major things to come at Dior under the helm of Valentino's Maria Grazia Chiuri
After news broke late last night that one half of Valentino's dynamic duo, Maria Grazia Chiuri is said to be appointed as Dior's new creative director, we spotted a couple of noteworthy "firsts" worth mentioning if this appointment is confirmed late this July. But here's you need to know about the best piece of news we've heard this week.
If Chiuri takes the role of Dior's head designer of womenswear, this makes her the first woman creative director in the company's 70-year history. Chiuri will have big shoes to fill, as the maison's list of notable designers in the past include Yves Saint Laurent, John Galliano, and Raf Simons. But we aren't fazed, given that she, along with co-creative director Pierpaolo Piccioli, have steadfastly propelled Valentino to great heights following their appointments almost 16 years ago. Chiuri previously worked at Fendi alongside Piccioli for a decade (they were the masterminds of Fendi's iconic baguette), later on joining Valentino after Garavani himself sought the duo out to head the brand's accessory department.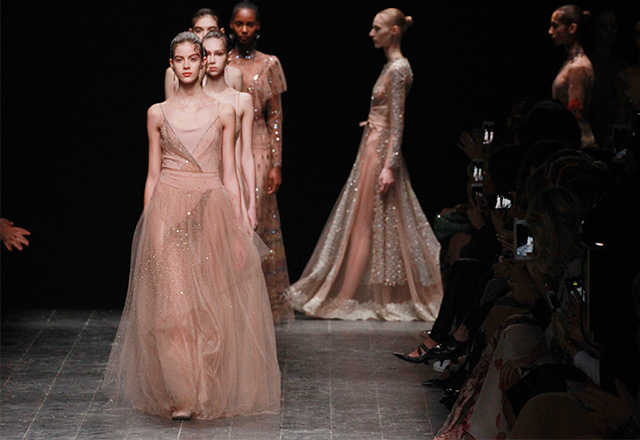 While some have predicted that Dior's aesthetic might revert back to its early romantic inclinations with Chiuri at the helm, we're more excited over the fact that she has a keen eye for trendsetting and a penchant for silhouettes that aren't typically contemporary (a fresh breath of air, in our opinions!) Note that the award-winning designer doesn't churn impeccably-crafted creations without a well-conceived concept/story behind every collection, including Valentino's African-inspired SS16 lineup and Zoolander 2 taking over the AW15 runway. Here we await with bated breaths to witness Dior's new chapter in history.
Related stories:
5 Things to know about Dior Cruise 2017
What goes behind the making of Dior Couture gowns