The Bajau-Bruneian beauty shares her daily routines, personal style and a behind-the-scenes look at what goes down during a NYFW show
While things continue to open up here under Phase Two of the National Recovery Plan, life over in New York City has *kind of* returned to its everyday hustle-and-bustle, especially since New York Fashion Week started on Wednesday. This season's schedule marks a major return to the IRL in over a year, with designers taking to different locations around the city to showcase their latest collections in person. This includes industry favourite and Phoebe Philo-protégé Peter Do, whose fresh approach to tailoring has made him one of the most talked-about designers to watch with the debut of his first-ever runway show for Spring/Summer 2022. Luckily for us, fellow Malaysian Atikah Karim is on the ground to provide a behind-the-scenes look into the show and what goes down during a day in her life as a model living in the Big Apple. Check out the Reel on our Instagram below: 
Back in 2014, the Kota Kinabalu-born talent first started travelling for work at the age of 18. "Before that, I was trying to get signed in Malaysia, but it was hard and I did not get any response," she says over email. "I decided to fly over to London to meet the agencies there, then Milan and only got signed in New York."
Since then, she's made the fashion capital her base under mother agency 3MM Models and has worked with countless designers and brands from Rick Owens and Lemaire to Marine Serre and more. You never know where you may spot Atikah next, whether it is the runways, on a website, or as the face of a campaign, as she continues to steadily make a name for herself internationally.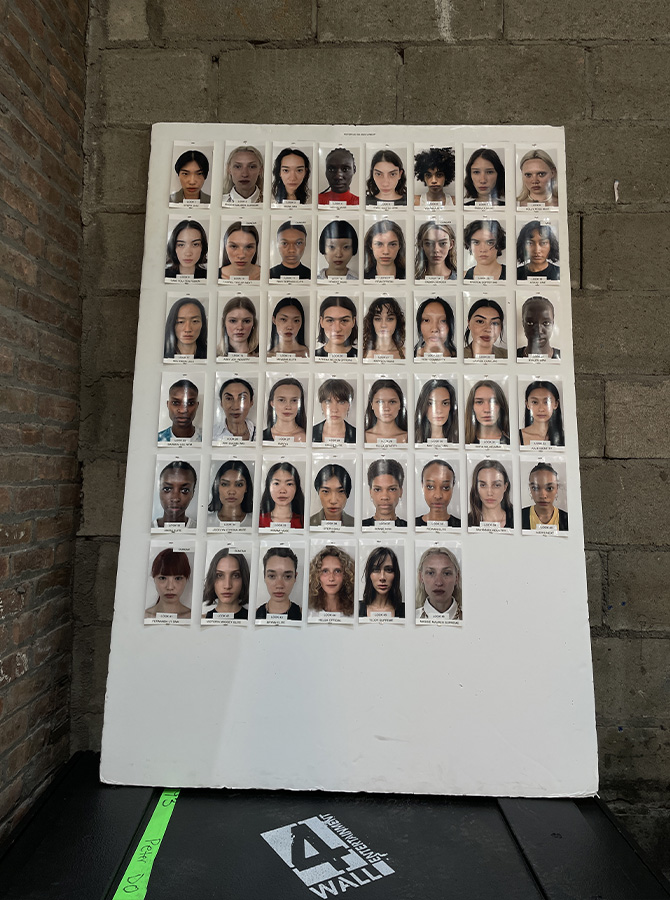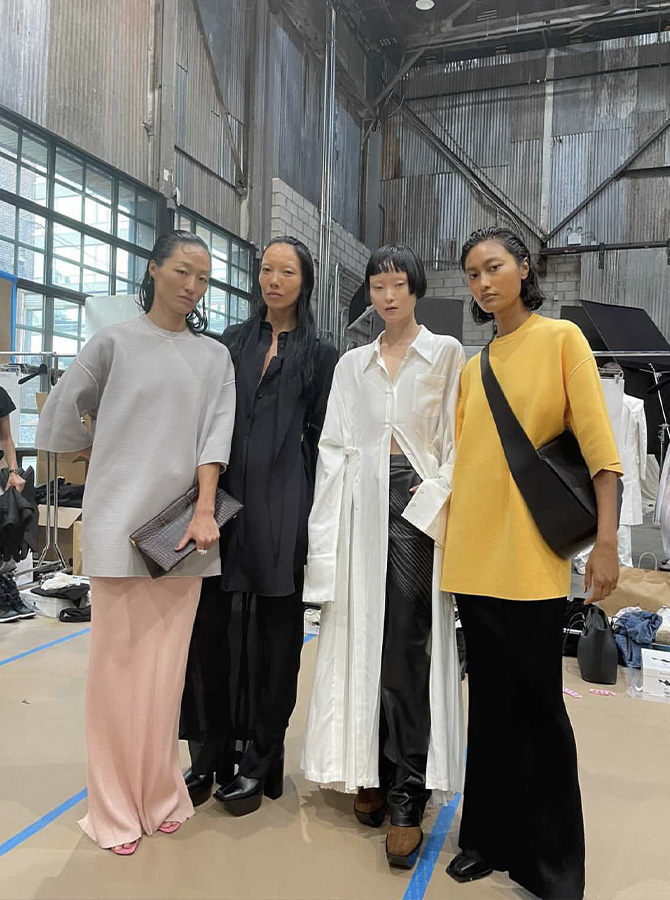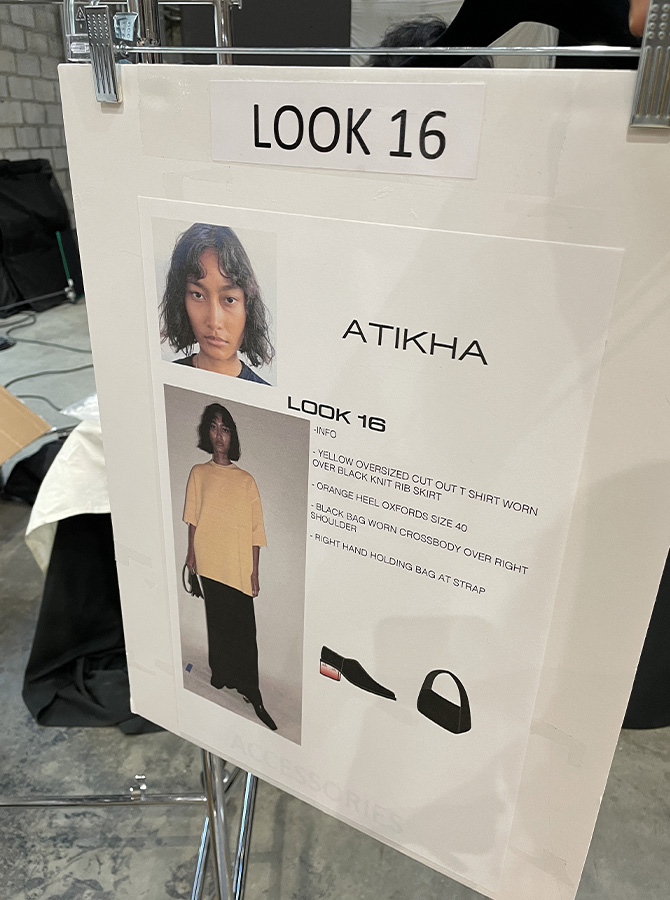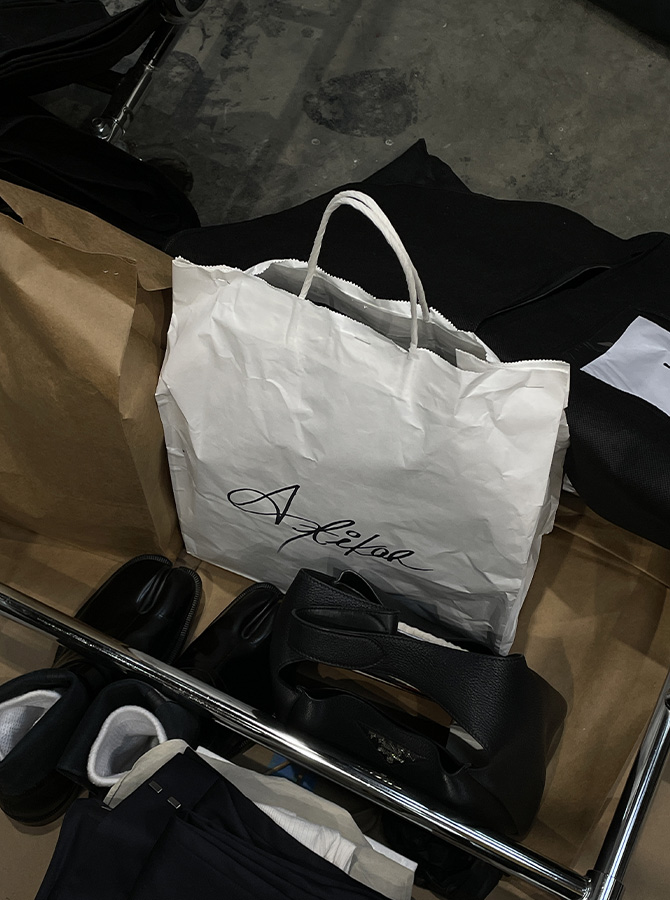 Below, she takes us through her daily routines, personal style and what she misses most about Malaysia:
BURO: What do you love most about living in New York?
Atikah: "To be honest, I always have mixed feelings about New York. It's such an inspiring, hustle-and-grind type of city. Every time you look up at the huge buildings, you're reminded of how small and precious your little life is, but also of the many opportunities and possibilities out there. Everyone is always on the go and you feel like you can be a part of that too. You can meet so many diverse and creative people who all have different goals and dreams in the city."
BURO: How do you start your day? What does your morning routine look like?
Atikah: "Usually if I have a job, I will wake up two to three hours before my call time and make my matcha or caffè latte. If I'm not too lazy or have extra time, I'll also make myself a little breakfast or have a handful of blueberries, then check my phone, shower and get ready to go to work."
BURO: What are your essential basics and how would you describe your style?
Atikah: "My essential basics is a pair of nice baggy jeans or long pants with a white tank top. My style is simple, comfortable, vintage, and European-inspired."
BURO: What bag are you currently loving?
Atikah: "My current fave is this soft leather bag from Prada AW20. I use it everywhere and it's the perfect size to fit everything I need––I can even fit my comp card in it."
BURO: What are five things you never leave the house without?
Atikah: "My handbag, phone, house keys, hand sanitiser and sunglasses."
BURO: What's your go-to meal at home?
Atikah: "A simple salad without any meat: quinoa, kale, cilantro, arugula with olive oil and salt."
BURO: What has been your favourite/most memorable modelling job so far?
Aitkah: "Kenzo SS18––it was an all-Asian cast. It was also my first time ever in Paris."
BURO: One song you're currently listening to on repeat?
Atikah: "Fred Again..feat. The Blessed Madonna's 'Marea (We've Lost Dancing)'."
BURO: What do you do in your free time?
Atikah: "I'll walk around the city or stay at home since it's still the pandemic. I'll be lazy and make use of my "off day" by watching movies and cleaning my apartment. Also, if there's any availability for facials, I'll book an appointment at the face gym or get a lymphatic massage (I LOVE this massage!)."
BURO: How do you wind down at the end of the day?
Atikah: "I go cycling with my boyfriend to see the sunset at East River Park."
BURO: Finally, what do you miss most about Malaysia?
Atikah: "My family, friends and obviously the food!"
Read more fashion insiders stories here.