Fashion
All you need to know before splurging on luxury leather goods
Is it worth it?
Images: @newbottega/Instagram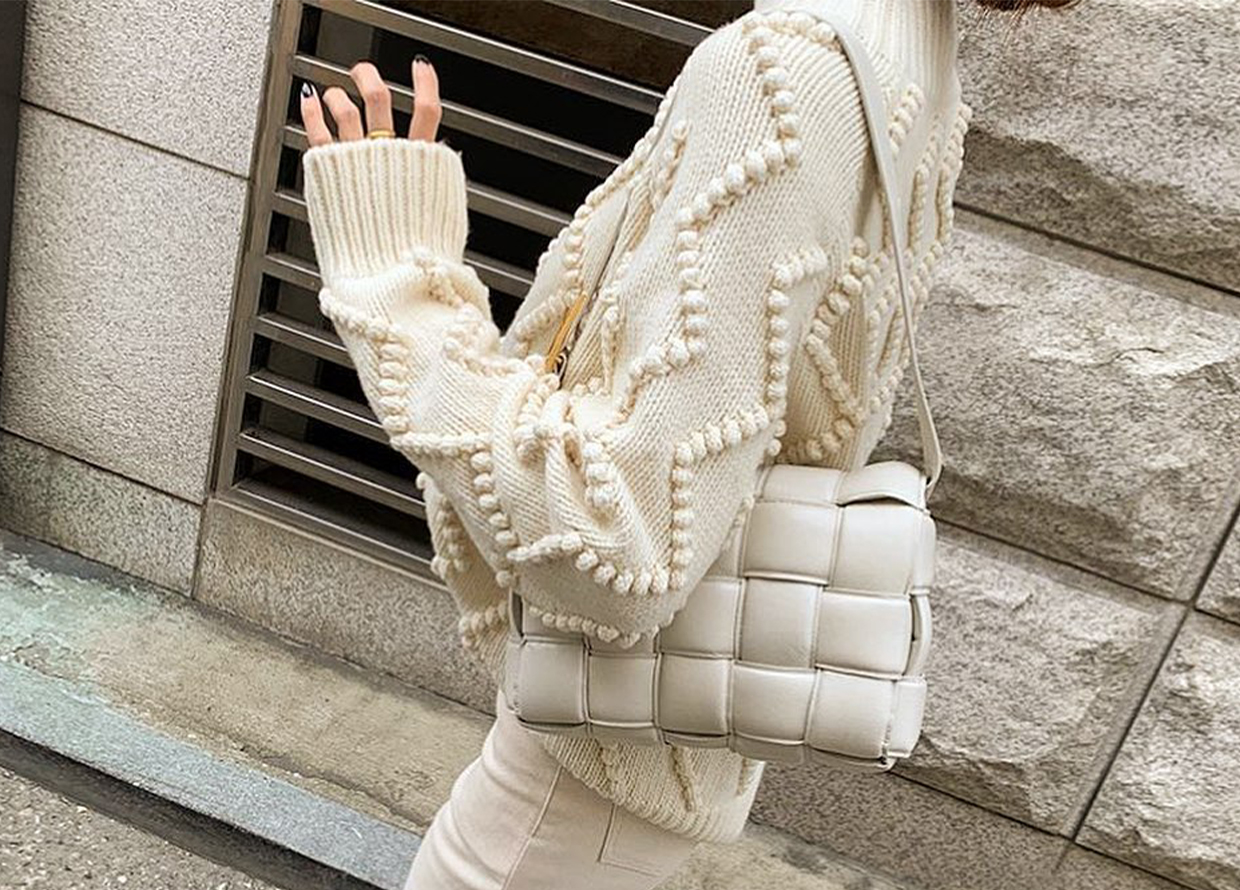 When we purchase leather goods from luxury brands, we'd assume that we're investing in authentic top-grain leather that will only age like fine wine over the years. After all, luxury price equals quality product, right? Next thing you know, before it even reaches the five-year mark, the "quality leather" has begun to fall apart and your thousand-dollar designer bag has aged like milk.
 It's no secret that we're also paying for the status that comes with carrying certain luxury labels—because, let's be real, it does not cost RM16,000 to craft a shoulder bag that isn't even big enough to fit a water bottle. Of course, we don't doubt that the craftsmanship and expertise that brought them to life are incomparable to mass-produced products—but are we really getting the quality that we're promised?
 Leather expert and craftsman Volkan Yilmaz, who goes by Tanner Leatherstein on TikTok, has taken it upon himself to dissect and inspect luxury leather goods piece by piece to find out whether they are truly worth the whopping price tag.
After hours of scrolling through Yilmaz's TikTok videos and some extra research, we've gathered all the information we've learned to guide you through the simple efforts you should make before splurging on designer leather goods. Scroll ahead to learn how you can easily spot fake leather and find out which designer brand is worth splurging on.
Check the label
The industry has come up with a plethora of deceiving terms to describe low-quality or fake leather. Coated leather, vegan leather, leatherette—you name it. These vague and misleading terms are either referring to cheap leather or synthetic material that's been coated with polyurethane to imitate the real thing. Plastic, basically.
If you're paying luxury price on what claims to be made of premium leather, you want to get your money's worth. What you're looking for are:
Full-grain leather
The highest quality grade of leather available. No surface alterations have been done, which means it features all the natural grains from the animal's skin. You can take a trip to hell and back with your full-grain leather bag, and even if you don't survive, that bag most likely will. Full-grain leather pieces will only age beautifully over the years, especially if kept with proper care.
Top-grain leather
The second highest quality grade of leather. Its surface layer has been sanded to remove imperfections, giving the leather a smoother look. They're still durable but tend to stretch over time.
Any lower than these two grades of leather should not cost you a fortune and a half—and that also includes 'genuine leather'. It may be genuine, but that doesn't necessarily mean it's high quality. If a luxury brand is truly producing pieces made of the finest leather, they won't hesitate to boast about it on their label.
Smell and feel test
If you walk into a store that specialises in high-quality leather goods, you should be able to instantly smell the quality in the air. Real luxury leather emits a unique earthy and oaky scent that only comes from the process of vegetable tanning. Faux leather and chrome-tanned leather—a cheaper alternative to producing leather that is extremely terrible for the environment—do not emit such scent.
Of course, it's possible these stores might've used fragrances to deceive you, so the only other way to find out if their leather products are made of the real deal is to feel the material itself. The highest grades of leather feel exquisitely smooth and flexible with a grainy touch. Because real leather is a natural material that comes from animals, it should also have inconsistent wrinkles and pores that faux leather can never perfectly imitate.
So, what are the luxury leather goods that are worth purchasing?
Amongst Yilmaz's pile of designer leather corpses, there were a few that stood out from the rest with their exceptional quality. Some, if not most, definitely costs an arm and a leg more for the status that's associated with the brand, but hey—at least that status will certainly retain its quality for decades to come. Here are some of the high-quality leather goods that are worth your hard-earned money:
Bottega Veneta Acro Mini
Coach Theo Bag
Hermes Calvi Card Holder
Uniqlo Leather Belt
Polène Number One
Want to learn more about leather? Head to Volkan Yilmaz's  TikTok here!
For more fashion reads, click here.
| | |
| --- | --- |
| SHARE THE STORY | |
| Explore More | |