Japanese premium retail brand, Uniqlo is well-known for a handful of reasons, from their innovative technology incorporated into basic everyday essentials (Heattech and Airism) to collaborations with prominent designers including Jil Sander and Christophe Lemaire. Uniqlo's most recent partnership with Disney has resulted in the world's first Magic For All store in Shanghai along with a full range of Disney (Marvel, Star Wars, Pixar and more) infused Lifewear apparel.
Founder of Uniqlo and president of Fast Retailing Co., Tadashi Yanai shares with us his thoughts behind the company's recent collaboration and what it means to the brand and consumers alike.
What do Uniqlo and Disney have in common that resulted in this collaboration?
In my perspective, Disney is the number one brand in the world and it is loved by all. There are so many beautiful contents and things you can explore. This is why we collaborated with them back in 2009. And now for the first time, we have a full-fledged partnership and I'm very happy that we were able to engage ourselves in this unprecedented project together.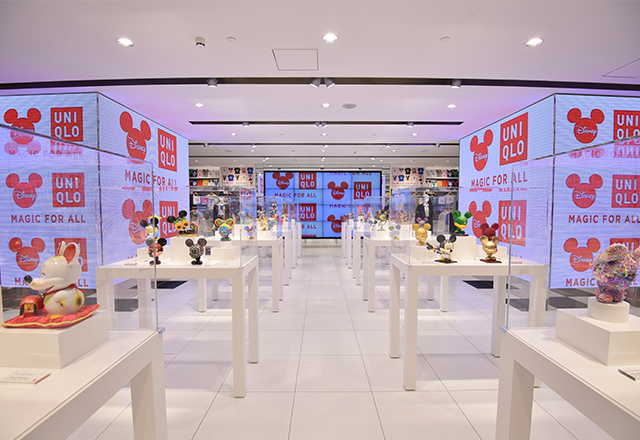 The idea of incorporating Mickey and Minnie Mouse into Uniqlo is a very nostalgic notion to those who grew up with characters. Do you think this collection will appeal to both children and adults of today?
I would think that Disney doesn't exist only just for the children of today or yesterday. It also appeals to adults as each one of us have our own interpretation of Mickey. Look at the figurines created by Disney designers—I'm sure it took these 100 creators to find out what their idea of Mickey is while creating their interpretation of the character. [If you take a look at the figurines,] you may be able to discover Mickey Mouse of tomorrow, and Disney isn't just about Mickey, [there are other characters] from Lucasfilms, Marvel and Pixar as well—many diverse opportunities from Disneyland to Disneyworld that are incomparable to anything else available in the market now.
Could you let us know the significance of the Magic For All floor at Uniqlo flagship store in Shanghai and what it means for the brand?
Shanghai is a commercial city with plenty of international visitors traveling here. There will be Shanghai Disney Resort opening here in the future as well—that's a great opportunity for Uniqlo and just as I said earlier, Disney is not merely for kids and can be enjoyed by all members of the family. We want to allow adults to enjoy Disney too, and that was our idea while creating this floor. Disney is very creative [in a sense that] they use different themes and characters to create a variety of films, and they also love to diversify, which makes people excited. That's the kind of brand Disney is and this collaboration is a wonderful experience for us, I feel.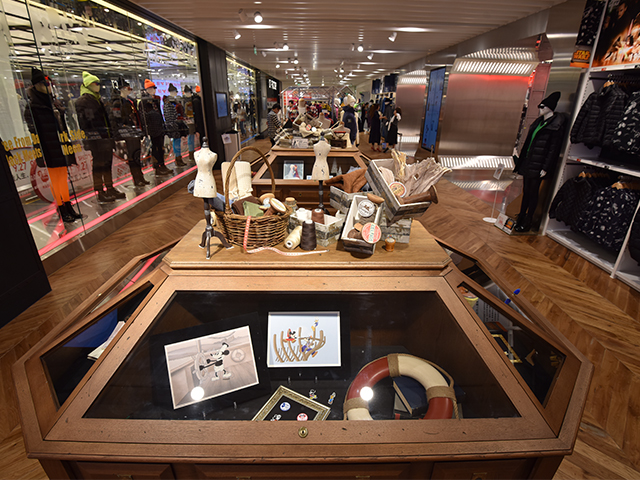 Uniqlo offers accessible clothing to all, but in the [China] market, there are other brands that also offer the same affordable options. What do you think Uniqlo can offer to consumers that is different from othe brands?
Our approach to clothing and interpretation of fashion is very different from our competitors. In this world, we use the best of fabrics, tailoring and we make use of cutting-edge technology for our merchandise. We produce basic clothing and we do not seek out fashion or fads. We don't want to dress up everyone in Uniqlo's clothing, we want Uniqlo to be incorporated into your life. We would like all other competitor brands to flourish as well, we think it's enriching to society in that sense.
There are so many different Disney characters and interpretations within Uniqlo's Magic For All collection. What is your favourite and why?
Pixar is my favourite—John Lasseter and Steve Jobs have put together this company that's one of the biggest animation film studios in the world. And in my opinion, they create the best films and that's where my heart lies at.
| | |
| --- | --- |
| SHARE THE STORY | |
| Explore More | |