These days, the only place to get dressed up for is the idyllic world of Animal Crossing: New Horizons. In an age when most of us are relegated indoors day after day, the Nintendo Switch game offers a welcome escape and some semblance of control during uncertain times.
Released in late March, its sun-drenched, open-ended simulation allows players to mirror aspects of real life on a pastel-pixelated island and hang out with friends—plus even go on dates—at a socially safe distance.
In this world, days pass in real-time and the only job you have is to build a peaceful life for yourself (and eventually pay off your debt to a pair of real-estate raccoon twins but there's really no rush), whether that be by catching bugs and fish to sell, crafting new furniture to redecorate your dream home (or outsource it by hiring a virtual interior design consultant because people have already found ways to monetise it) or spotting fake art acquired from shady art dealer Redd the fox.
Thanks to its highly customisable Pro Designs function and various avenues for uninhibited expression, the cyber oasis has also become a creative outlet in its own right, stirring players to recreate Ariana Grande and Lady Gaga music videos, iconic works of art found in the Getty Museum and of course, countless renditions of IRL fashion during self-isolation.
From street-ready 'fits head-to-toe in Supreme and Stussy to high fashion ensembles from Prada and Chanel, the best bootleg apparel are being recreated in pixel format by a global community of fashionable gamers, because if you can't own a fashion piece in real life, why not have it all in the digital world?
As of late, even fashion brands have followed suit, from Valentino in the form of digital SS20 fluorescent dresses and puffer jackets to Marc Jacobs' virtual renewal of their most-loved pieces and GCDS' byte-knitted logo sweaters, releasing custom digital collections that are instantly available for free, for everyone with the simple download of a numerical code.
A few weeks ago, emerging New York designer Sandy Liang even held an exclusive pop-up sale on her island, inviting players to cop in-game designs of her past and present collections for their online incarnation—resulting in eager attendees to wait in line for hours to enter—while encouraging them to donate to the charity Give Directly if able.
At the vanguard of this in-game fashion cohort is a crop of gamer-designers, who are using Instagram to document and share their virtual wardrobes and gaining tons of traction while doing so. Photographer Kara Chung's Animal Crossing Fashion Archives is probably the most high-profile account to date; her visual chronicle of editorial renditions have led to digital design collaborations with two of the high fashion brands mentioned above, while Dover Street Market's digital "twin" Nook Street Market offers a meticulously curated feed of cool, high-end pixelated garms to browse and acquire like a high-concept boutique.
Finally, there's Crossing the Runway, run by Manila-born industrial designer and engineer Richmond Young and Pennsylvania-raised web developer Shel Orock, two New York-based players who have been delivering serious couture and high fashion to the gamified madness since 2014.
The pair have long recreated representative sartorial ensembles, spanning iconic runway moments from established fashion houses like Yves Saint Laurent's 1965 geometric Mondrian dresses to countless ready-to-wear, couture and cruise collections from illustrious points in time like Virgil Abloh's debut season for Louis Vuitton and rising designers such as Sies Marjan and Ludovic de Saint Sernin. They also created mock fashion campaigns in 2016 before Animal Crossing fashion was even really this big of a thing.
In the spirit of staying at home, we reached out to Crossing the Runway to discuss the online fashion phenomenon and collaborate on an exclusive in-game editorial—custom-designed, styled and photographed by them—that reflects our current climate through some of their favourite digital attire. Can you recognise each runway look without reading the captions? 
When and how did you get into Animal Crossing?
Richmond: "I have been playing Animal Crossing since it came out in 2002 on the GameCube. The customisability and personalisation is what I love about the franchise. It is also a very cute game that has a lot of sincere and meaningful details like the characters' interactions and a lot of random fun items."
Shel: "I started by playing the game Animal Crossing: City Folk on the Wii console. It was a birthday present from my mom who said a salesperson recommended it and that it was very popular. At first, I did not understand the appeal of the game but after giving it time, I started to enjoy how relaxing it was and how meditative the gameplay is. I also really like the characters in my town—they were so memorable and personable."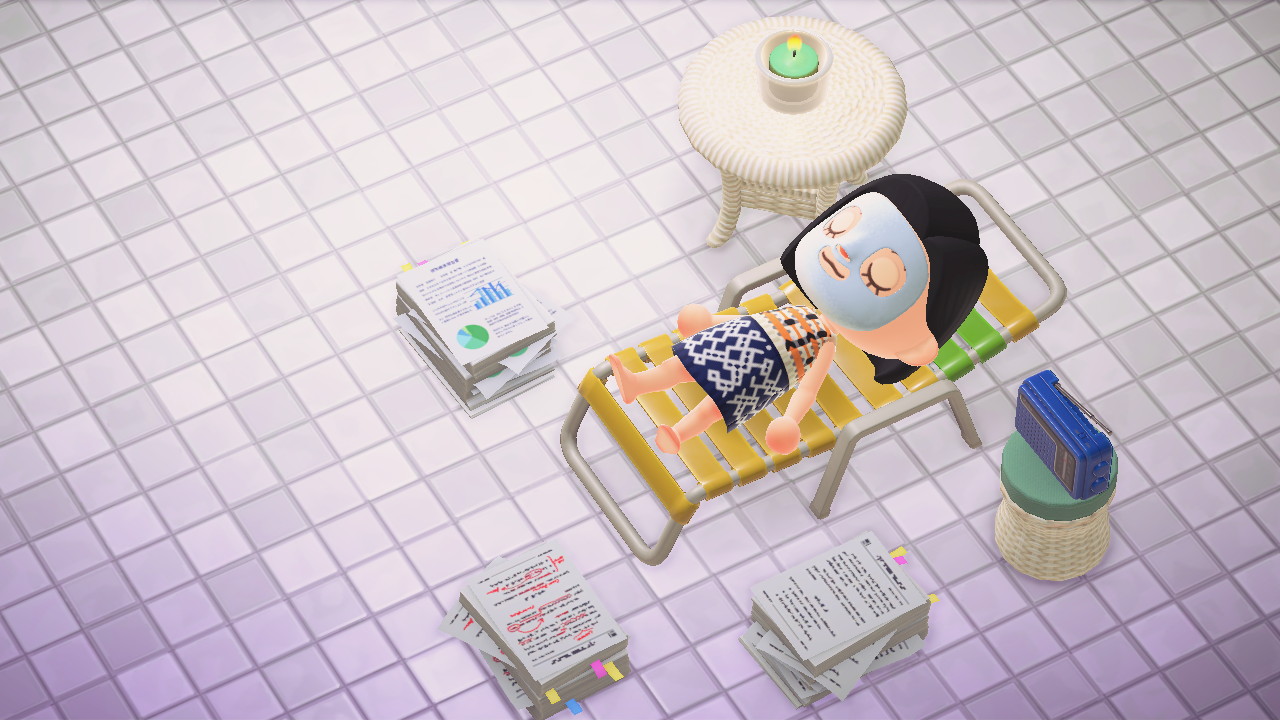 How did the idea for Crossing the Runway come about?
"Crossing the Runway started in the summer of 2014 while we were both playing Animal Crossing: New Leaf on the DS. One of us asked, "Wouldn't it be funny if my character was wearing this season's Prada while fishing and digging up fossils?" (at that time it was Spring Summer 2014). Then, we started doing key looks that season from other brands and it just grew from there…"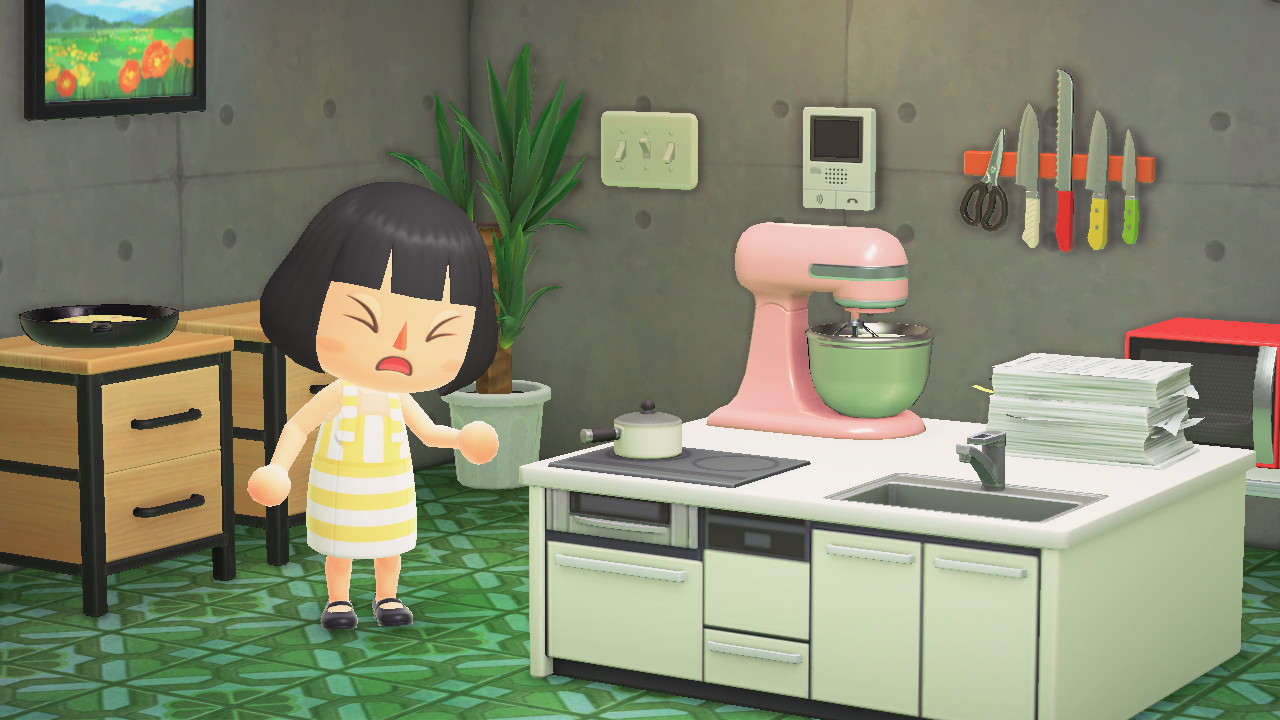 What's the in-game design and curation process like?
"A lot of our time is spent looking at collections online—both recent and past to find pieces and looks that would translate well into the video game. We also try to select looks that are both recognisable and representative of that collection. We have our go-to fashion houses that we like doing such as Valentino and Louis Vuitton, but we're also very conscious about covering a wide range of designers. We enjoy branching out and trying new designers like Commission NYC and Maisie Wilen.
"In the customisable feature in New Horizons, there are designated silhouettes and shapes such as crew-neck sweater, baby doll dress, ballgown, etc. Once we find a piece that works for us, we draw and 'illustrate' onto the garment through a small canvas of pixels and tools similar to Photoshop provided by the game. Over years of doing this, we started to develop techniques and tricks to simulate details such as lace, ruffles, and graphics."
How has the pandemic impacted your lives both professionally and creatively?
Richmond: "I work as an industrial designer for a retail display company/manufacturer but I'm temporarily not working due to the pandemic's effects on the retail business. Creatively, having no schedule is pretty daunting but I try to keep busy with small personal projects and of course, Crossing the Runway."
Shel: "I am still working, fortunately, from home and it is a nice change not having a long commute. Animal Crossing is a nice outlet to be creative with due to all the spare time we have in quarantine."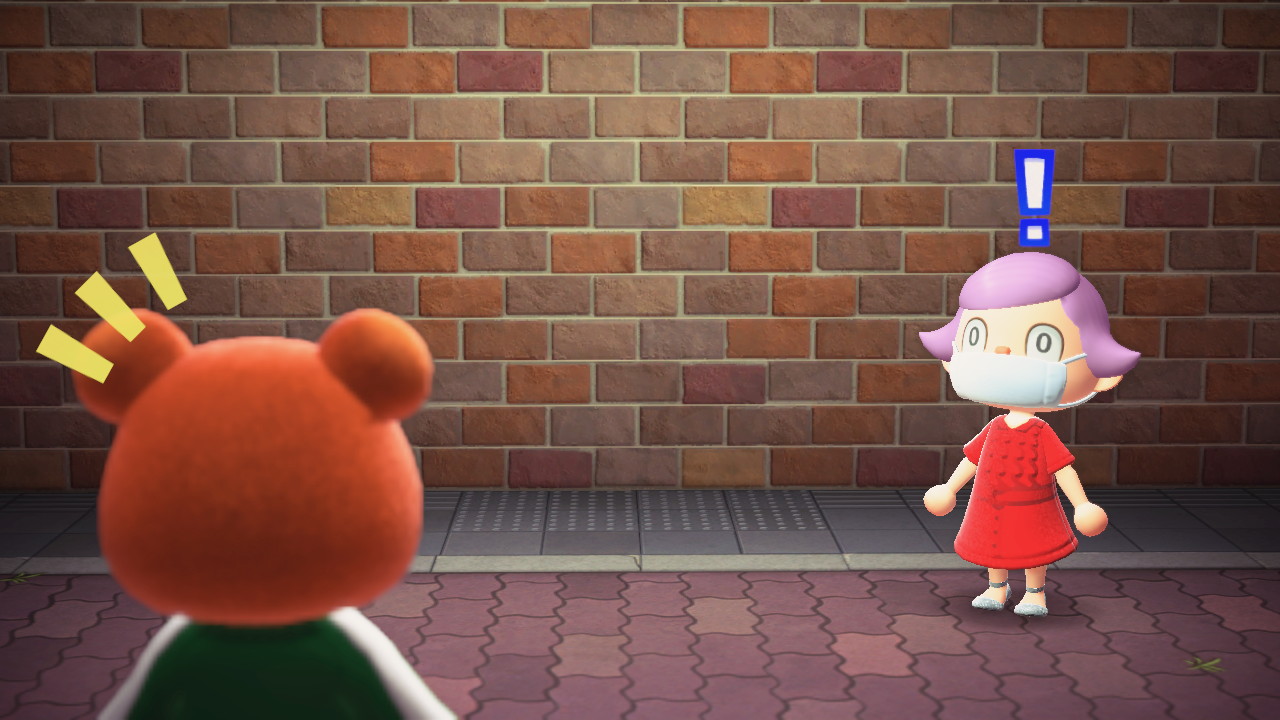 What are some of the most popular brands and pieces of clothing that you've seen people recreating and requesting?
"We've seen a lot of people recreate logo-mania looks from the big houses like Fendi, Chanel, etc. A majority of other creators like to cover streetwear staples such as Bape, Kapital and the very iconic Burberry plaid. On the other hand, we get quite a few requests and surprisingly they are quite diverse, ranging from Rick Owens to Zimmerman!"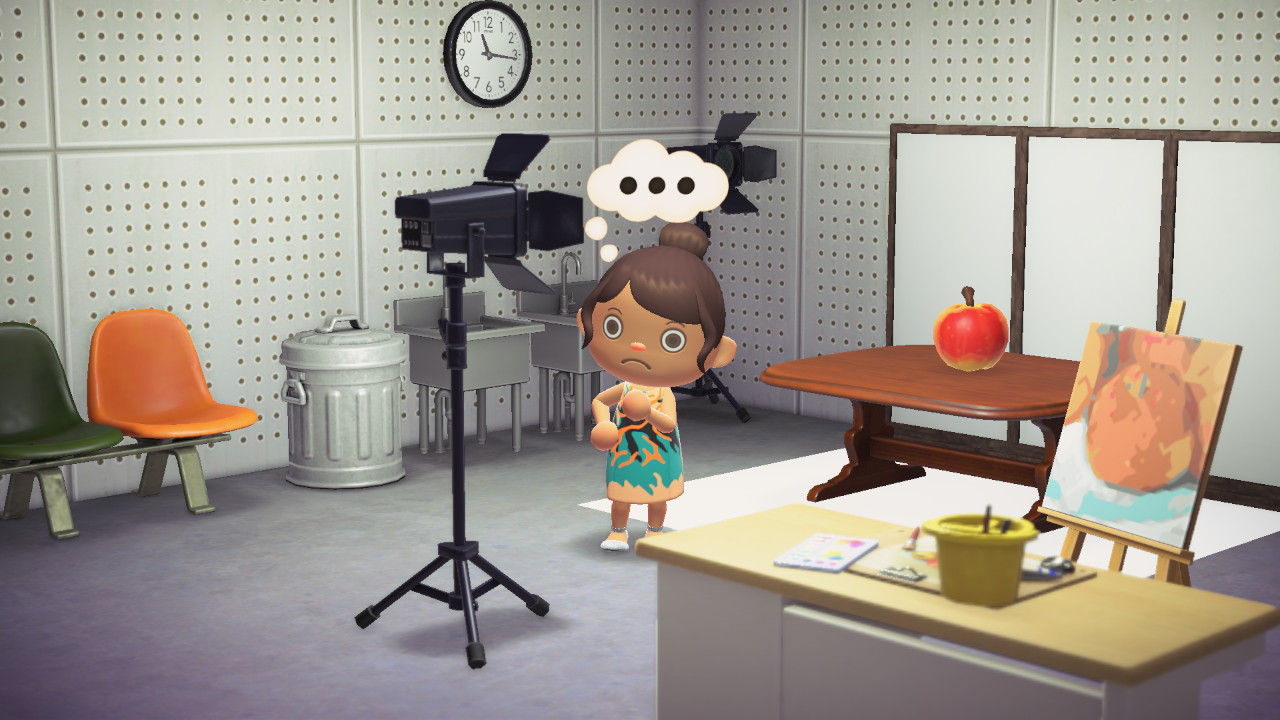 What's your favourite in-game look so far? What was the most difficult?
Shel: "My favourite in-game look is the Bottega Veneta quilted leather coat from Daniel Lee's debut AW 2019 collection. It's such a subtle look but so cool and impactful with how we rendered the 3D quilts. As for the most difficult, I would have to say the Chanel Metiers-D'art Paris-Dallas 2014 look took quite a long time particularly in getting the ruffles to curve correctly along the body and to line up with the sleeves."
Richmond: "My favourite in-game look right now is the Balenciaga AW 2008 look with the draped yellow velvet intertwined with baby blue satin. It is such an iconic look from the collection from one of my all-time favourite designers, Nicolas Ghesquière. The sharp yellow is so distinct and forever embedded in my memory. The most difficult for me was the Valentino Mens AW 2020 simple black coat with the photorealistic floral print. It took quite a while fussing with grey pixels to create the illusion of a flower."
Why do you think so many people are recreating real-world fashion pieces in the game?
"During this time of social distancing, people's #OOTDs have translated from real-life into the video game. Animal Crossing has become a platform for flexing but also a space for fantasy (I certainly can't afford three jackets from Celine this Fall…). Due to quarantine and lockdowns, we believe people are recreating the newest looks that they desire to own or wish to experiment with."
What are other ways creatives are staying connected during the age of social distancing?
"During the age of social distancing, a few of our friends have had time to return to their personal hobbies like fashion illustration and crafting. A lot of social media activity has revolved around trending hashtags and themes that encourage creatives to participate and share their work."
How do you see the world changing when lockdown lifts?
"When the lockdown lifts, we think that brands and companies will continue to explore the potential of social media and digital platforms. In terms of the gaming industry, the current situation definitely shed some light into a barely tapped market and will open future conversations with fashion companies."
| | |
| --- | --- |
| SHARE THE STORY | |
| Explore More | |