Features
Meet Malaysia's 4 ambassadors for Louis Vuitton x UNICEF's #MakeAPromise
Buro 24/7 exclusive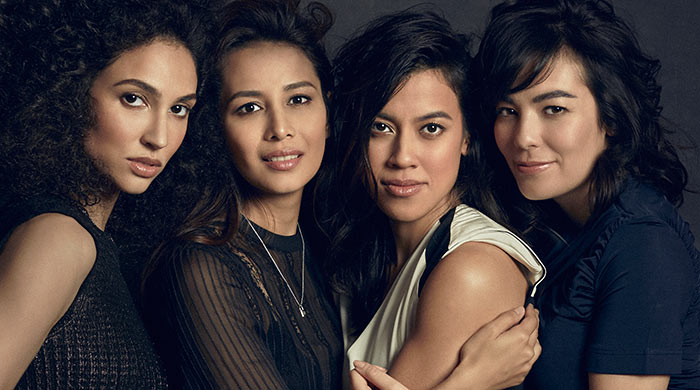 Louis Vuitton's global partnership with the United Nations Children Fund (UNICEF) is a special one. Through the #MakeAPromise campaign, together they aim to raise awareness and funds around the world to help and support children in need, providing them with essential protection, health care, safe water, nutrition and education.
Fronting the #MakeAPromise campaign here in Malaysia are four remarkable ladies: Dato' Nicol David, Deborah Henry, Stephanie Chai and Tengku Chanela Jamidah Ibrahim—all inspiring personalities in their own ways.
Here, we speak to the four ambassadors about their roles in the #MakeAPromise campaign, and their personal promises for 2017: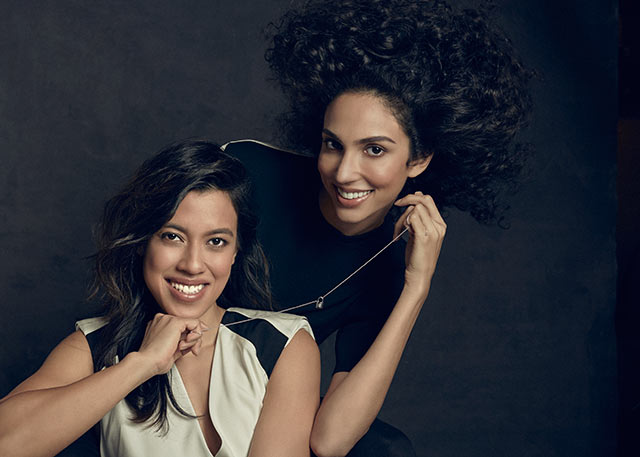 Tell us about your involvement in the #MakeAPromise campaign.
Nicol David: "The #MakeAPromise campaign by Louis Vuitton in collaboration with UNICEF is to create an awareness in supporting vulnerable children needing special aid around the world. I joined Deborah Henry at the start of this campaign in Malaysia in the hope of sending this message through to everyone that these children need our support and to spread the message to all. Now Louis Vuitton has extended their involvement into the second year with two more ambassadors, Stephanie Chai and Tengku Chanela Jamidah, and I'm grateful and honoured to still be a part of this campaign."
Deborah Henry: "When Louis Vuitton knocks on your door, it's always a yes! What an exciting and encouraging campaign to be part of, with Nicol David, Stephanie Chai and Tengku Jamidah. I was part of their first launch photoshoot with Nicol last year, the photos appeared everywhere and I feel it created hype about what UNICEF does and how people can still love fashion and play a part in raising funds for the children in need, and awareness about global issues."
Stephanie Chai: "When Louis Vuitton reached out to me to join the campaign, I was of course very flattered and honoured to be part of it. We live in a time where the world is facing one of the largest refugee crisis since World War II, so it is fantastic to see brands such as Louis Vuitton taking the initiative to make a difference, and highlight such an important matter. It's always the children who suffer the worst, and in Syria alone, there is a whole generation of children who are now prone to psychological damage given what they have gone through. I hope this campaign will inspire people to contribute in their own way and make a difference."
Tengku Chanela: "As an ambassador we share the message and campaign through our social media so people could learn about it and contribute if they wished. The two accessories were a silver Lockit necklace and bracelet by Louis Vuitton, which was specifically designed in a lock shape as to signify the "promise" in #makeapromise. I made a promise to my children as the cause is something that comes close to my heart being a mother. I am so happy to have been involved in this campaign as I truly feel for children that are suffering all over the world. If we could help even just a little bit then we should."
What is a personal promise you've made to yourself for 2017?
Nicol David: "I personally would like to make a difference in people's lives wherever I go by sharing my passion and gifts that I have to inspire others."
Deborah Henry: "I promise to touch someone's life everyday, in one way."
Stephanie Chai: "To always see the bright side of life. There might be a lot of bad news in the world, but we still have hope that things can change for the better!"
Tengku Chanela: "To help those in need whenever I can. I am making a conscience effort to be aware of people and causes that I can actively contribute to, as well as to always have time for people and never turn a blind eye to those in need."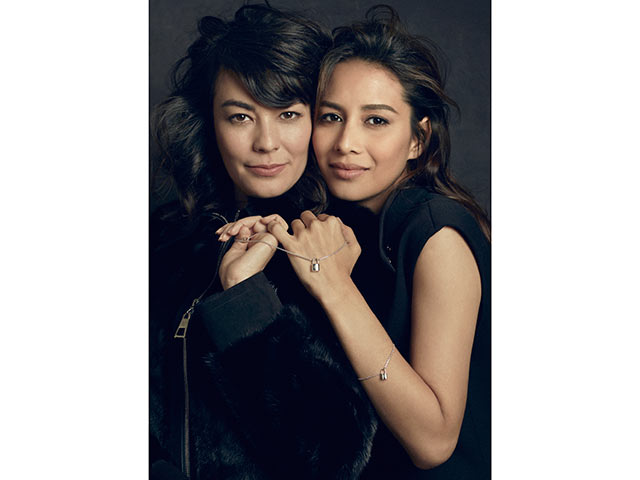 If you could give one message to Malaysians about the campaign, what would it be?
Nicol David: "I would like to urge all Malaysians to recognise that the #MakeAPromise campaign starts from each one of us and that we play a role to save more lives by passing the message on to others and supporting this campaign."
Deborah Henry: "Fundraising should be fun, you get to buy a beautiful lock which represents so much and a % goes to protect and save millions of children around the world. It is a perfect promise to wear on your neck or wrist everyday, to remind you of life and love."
Stephanie Chai: "Life is about balance. I don't think it is fair to assume that everyone has the time or the money to volunteer or make hands on changes to other people's lives. But perhaps if you were thinking of buying some new jewelry for yourself, then why not the #MakeAPromise necklace where you would contribute to UNICEF and make a difference—sometimes something small can make a change."
Tengku Chanela: "We need to be more informed, we need to know how to take action. There are many out there would like to contribute but don't know how. Through UNICEF it is a safe and secure NGO that's regulated so rest assured the money will go towards the children in need. We must always have time for children, they are our future."
We took an extra five minutes with Dato' Nicol David to chat a little more about her charity work with UNDP, as well as her journey in squash.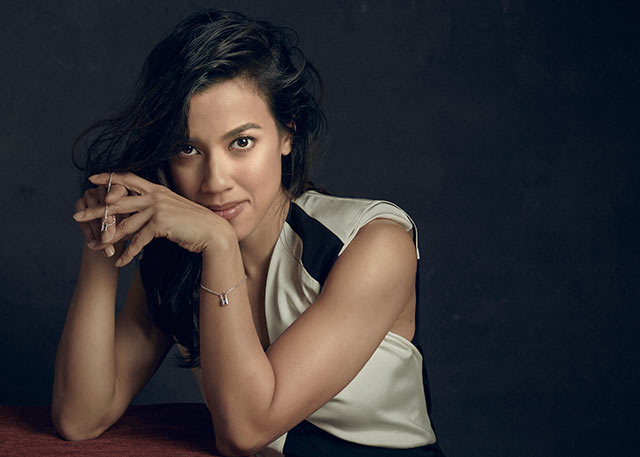 Besides being involved in the #MakeAPromise campaign, you are also a Goodwill Ambassador for UNDP. Can you tell us about your involvement in that?
"My role as a Goodwill Ambassador for UNDP is to reach out to all Malaysians on the important moves to be done on current issues that our country is going through. I would like to share UNDP's Global Goals to encourage everyone that if we're educated further on our position to contribute to our country's growth, we need to be aware on the steps to take to improve ourselves and our nation towards a stronger, more secure and healthy community if everyone understands our responsibilities. I do mission trips to rural areas and also current campaigns supported by UNDP according to the Global Goals to push the matter forward so all Malaysians can take action to do something for the benefit of our country. Every little bit helps and it starts from us."
Having been in the squash arena for so many years ago, has your goal today changed from say, 10 years ago?
"My goal 10 years ago has exceeded way over anything I could have ever imagined! I'm living the dream life! I took each year as it came and I've never dreamt this will all come true. However, I still keep having dreams and goals for myself as I grow and it'll continue to keep adding up. Some of my personal goals that still remain with me are to give back to my country through squash and to encourage more girls to play sports through my Foundation."
As of February 2017, you have held a top-10 spot for the longest consecutive time of 151 months. What are some personal or career goals you've set for yourself this year?
"Someone reminded me that we have to keep dreaming. When we stop dreaming, we stop living. We all have to keep innovating ourselves to reach our full potential because we have so much in store for us. This year I want to continue to improve myself to be a complete squash player and to use my experience to be a better version of myself. This is definitely a challenge but that is what motivates me to be a better squash player and individual."
Make a direct donation to UNICEF or purchase the Silver Lockit online and in Louis Vuitton stores worldwide. Find out more about the #MakeAPromise campaign here.
Photography credits
Photographer: Micky Wong
Stylist: Cho Wee Chee
Hair by: CK Liow
Makeup by: Geraldine Loy / Artists at Work
Jewellery: Louis Vuitton for Unicef Silver Lockit Pendant and Bracelet
Related stories:
Deborah Henry and Dato' Nicol David are Louis Vuitton and UNICEF's local ambassadors
#BuroBossGirl: Interview with The Luxe Nomad founder Stephanie Chai
24 Questions with Dato' Nicol David on her hometown Penang
Source:

| | |
| --- | --- |
| SHARE THE STORY | |
| Explore More | |