Features
A glimpse into the mind of Jonathan Anderson in his collaboration with Uniqlo
#UniqloJWAnderson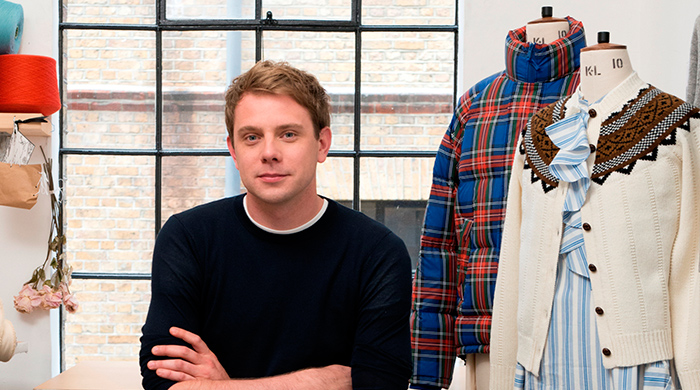 "He is a deep thinker."
To the observation made by Yukihiro Katsuta, Head of Research and Design at Uniqlo, we must agree. Although a brief half-hour sit down with the blue-eyed boy from Northern Ireland barely sufficed as an open window to his brilliant mind, the glimpse we caught had us convinced that Katsuta was right.
"I've always known he was a talented designer; but since we started working together, I realised that he is a deep thinker. There are a million designers in the world but it's rare to find someone who thinks deeper before they execute."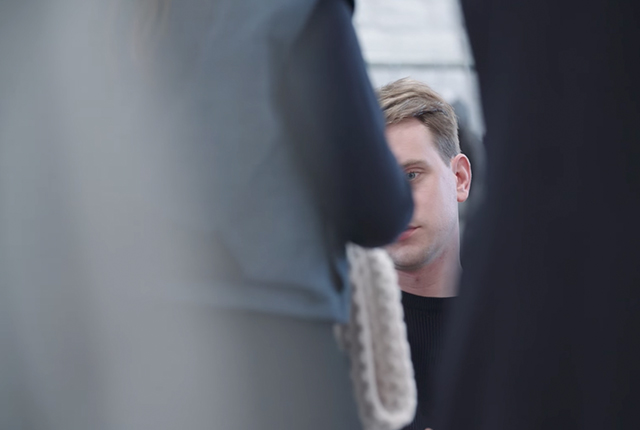 Upon hearing that the ball had only started rolling last October, we were surprised that a full-fledged (and effectively well-considered) lineup would find its way onto shop floors by the tail-end of September. Considering how Anderson is needed as Creative Director at Loewe; at his award-winning namesake label, JW Anderson; and now, by Uniqlo; we had to find out how the cogs turned.
Here's what Jonathan Anderson had to say:
ON THE FUNDAMENTALS
"Uniqlo is something I wear daily, so it was personal to me and I became very excited at the prospects of collaborating. We always talk about collaborations like they're a very new phenomenon but they have been going since the days of Schiaparelli and Salvador Dali. The whole point is to collaborate with an individual, brand, company, or product, that you wanna learn from and vice versa. If you do something where you don't want to learn, the collaboration never works.
When I spoke to Mr Tadashi Yanai who started Uniqlo, I realised that, yes, we are two different brands but we are fundamentally trying to do the same thing. And through that process, I learn from him as much as he learns from me."
"I actually think normality is nearly the new avant-garde."
ON THE PROCESS
"It has been the easiest collaboration I have ever done. It was a very free process. Through group conversations, everything very quickly fell into line. I kept asking myself if I would buy it without thinking and it all just suddenly appeared.
You have to be quick with it—the more time you spend on something the worse it becomes. If things take too long, they become stale and old fashion before you put it out, because you're overthinking them. It has to have a spontaneity. I work very fast with things. It's a random act, there's no formula to it. Each collection is very different in how they are built. Sometimes it can come from a very small thing, sometimes 500 things, sometimes I believe it depends on how I got out of bed that morning."
ON THE CULTURAL MARRIAGE
"The most fun part was being able to work on this idea of British classics and what that really means to JW Anderson. Reinterpreting it and creating basics with a twist. The most challenging part was ultimately trying to edit things. The idea of reducing something to its essence is a very Japanese cultural thing. It can be culturally, textile, or silhouette driven, but it's about the idea of reducing something down so that you can create the most impact.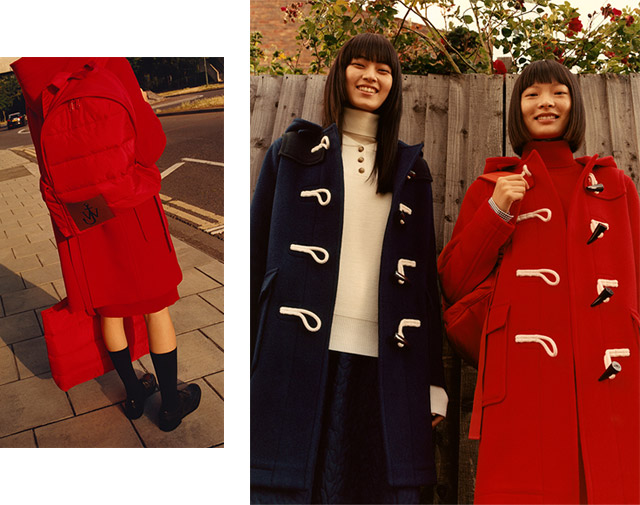 I have been obsessed with Japanese culture and art since I was a child. My grandfather ran a textile company in Ireland. One of the first things I remember seeing was a book on Hokusai and the idea of modernity in reproduction has stayed with me. When you look at the history of Japan in terms of modernity, it predates any modernity happening in the Western world."
ON HIS FAVOURITES
"I love the puffer jackets because they're something very new for me to work on. It's a technology I've been obsessed with, how Uniqlo are able to create them at that weight. In my brand, we've tried and failed many times to make them. When I got the call, it was the first thing I designed in my head. I had this vision of a plaid puffer.
But at the same time, I always like things that have some humour, novelty, context or art to them, so I really l love the T-shirt with the head on the front and the fish on the back. I remember seeing this piece by an amazing French sculptor and illustrator called Henri Gaudier-Brzeska. He was able to use a singular line to create an emotion, which to me is very Japanese—very pure and emotional. He was my favourite sculptor; he had humour.
This collection has so many references in it—Irish military clothing, school boy scarves, quilted skirts, the 'anchor' detail on the duffel coat. I love that when it hits stores, it will be dispersed across the world."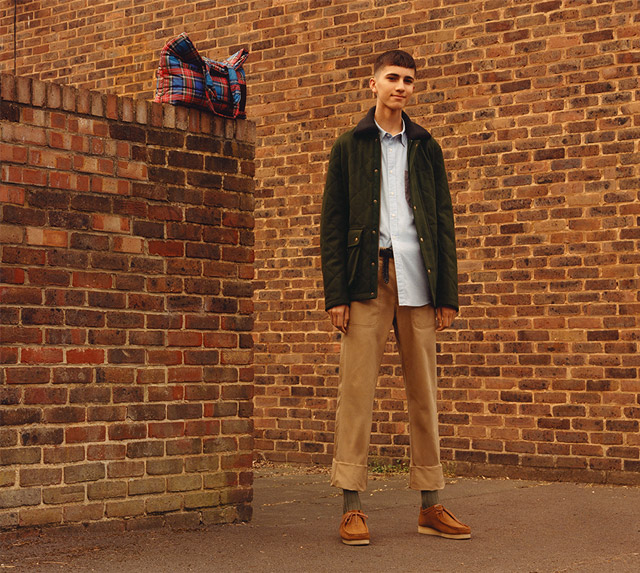 ON THE VISION
"I actually think normality is nearly the new avant-garde. When I look at fashion today, it has become so convoluted that normality is getting scarier than craziness. For me, the point of doing this collaboration was that I believe in democracy in fashion, and what I hope will be achieved is that any age demographic can pick up and find something within the collection to relate to.
We're edging into a very interesting moment in the high street and luxury market where there isn't a (gender) boundary. It's the way people shop today. It's been my philosophy from the very beginning—I don't care what anyone is wearing as long as they're happy wearing it. For me, the white shirt is the same for both men and women; it's just sized differently.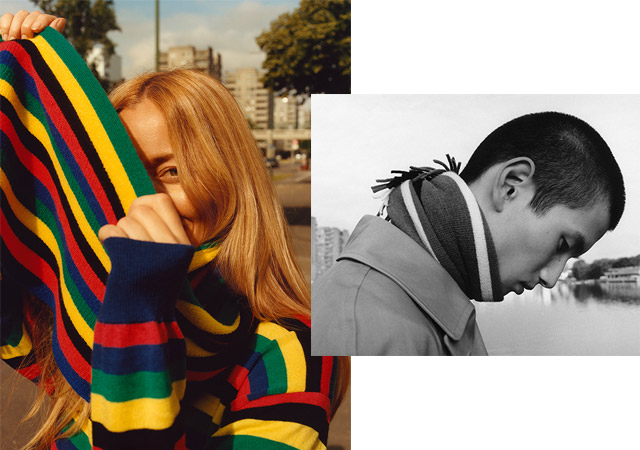 The one thing that I set the bar very high on is what these garments will look like in 20 years. When you look at the alphabet of clothing, you look things that stay as a constant. A lot of things are stripped back so that they don't date something. I hope that one day in 20 years' time, I'll see someone on the street with it or find a Uniqlo piece while vintage shopping. That would be the dream."
---
As to whether this partnership will be a one-and-done or otherwise, bouts of deflective laughter from both parties when prompted with some "Uniqlo x JWA 2.0" prying told us very little. But as the collection hits stores today, time and reception should give us a better clue.
Shop the Uniqlo and JW Anderson collection in select Uniqlo stores and online now. View the full collection here.
Related stories:
How to style the Uniqlo by JW Anderson line as JW Anderson would
Uniqlo's Tadashi Yanai talks business, social media, and functionality in clothing
| | |
| --- | --- |
| SHARE THE STORY | |
| Explore More | |