We're bringing styling tips from the designer himself—straight from the preview event in London
There was a buzz of excitement as press representatives from all over the world gathered at the Tate Modern on a rare sunny day in London Town. On the agenda: the highly-anticipated preview of the Uniqlo and JW Anderson collaboration.
And after we copped a feel of all the pieces on display and sifted through the 20 ways we can style a tartan puffer jacket in our head, plus the 10 possible scenarios that would allow us to wear said jacket in tropical Kuala Lumpur, we can attest that the initial feeling of "I want every piece in my wardrobe!" the whole fashion industry was proclaiming, is valid.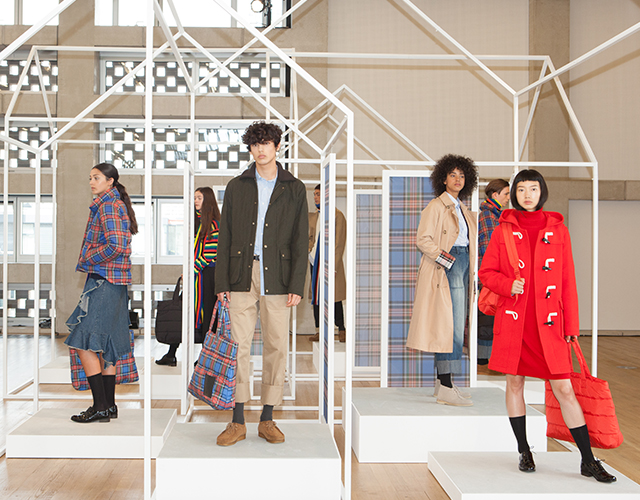 A LITTLE ABOUT THE LINE
•   The collection is an amalgamation of British elements, the signature design aesthetic of JW Anderson and the excellence of Uniqlo's fabric, fit and functionality.
•   Classics such as the double-breasted trench, Fair Isle sweater, striped scarf, herringbone tweed, cotton shirts and extra fine Merino knits anchor the lineup.
•   New spins take shape in tartan prints on puffer jackets, padded bags, and cinched-in options present on belted coats and bows on wrists.
•   Its 33-piece range is comprised of apparel for men and women, and accessories.
•   #UniqloJWAnderson lands on our shores on September 22. 
AS STYLED BY JWA
At the preview, we got a special viewing of how pieces from collection can intermingle in style. And because the ensembles were conjured by Jonathan Anderson, the designer himself, we took notes and so should you.
ACCORDING TO THE DESIGNER
"For me, the point of doing this collaboration was that I believe in democracy in fashion, and what I hope will be achieved is that any age demographic can pick up and find something within the collection to relate to. Doing something with Uniqlo is very interesting. It means you come up with a wardrobe which is universal and quirky.


I think what Uniqlo and JW Anderson have in common is the idea of 'making a new product'. That's always fascinating. The idea of reducing something to its essence is a very Japanese cultural thing. It can be culturally, textile, or silhouette driven, but it's about the idea of reducing something down so that you can create the most impact."
FULL COLLECTION
01
02
03
04
05
06
07
08
09
10
11
12
13
14
15
16
17
18
19
20
21
22
23
24
25
26
27
28
29
30
31
32
33
34
35
36
37
38
39
40
41
42
43
44
45
46
47
48
49
50
51
52
53
54
55
56
57
58
59
60
61
62
63
64
65
66
67
68
69
70
71
72
73
74
75
76
77
78
79
80
81
82
83
84
85
The full collection will be available at select Uniqlo Malaysia stores come September 22, 2017. 
Related stories:
Uniqlo FW17 makes it easy breezy to elevate your weekend essentials
Uniqlo's Tadashi Yanai talks business, social media, and functionality in clothing