Sunday nights were once reserved for Euphoria… for the audience in North America that is. For us in Malaysia, we indulged it the very next day, launching us into a week's worth of juicy discussions and endless scrolling on Twitter and Instagram for comments that validate our opinions and to get a laugh from the scathing reviews and memes that resulted from each episode.
Yes… we know the storylines don't add up and that there's been very poor continuity between seasons one and two. Not to mention how lewdness and profanity—while the main driver of the show's plotlines—are excessive throughout the series. However, we're not here to rehash the ups and very many downs of the TV show. Rather, while we wait for more news on season three, we're here to talk about one of its stars and how you can replicate her impeccable street style with your own wardrobe.
There are many stylish stunners to pick from in Euphoria such as Zendaya, who has become red-carpet royalty with spectacular outfits curated by herself and stylist Law Roach; or Alexa Demie, whose prowess in fashion and beauty is synonymous with '90s glamour. Today, however, we're going through Schafer's street style looks and sharing how you, too, can incorporate certain aspects of her wardrobe to elevate your own.
Playing the character of Jules in the hit series, the actress began her career as a model in 2016 and has since walked for the likes of Marc Jacobs, Dior, Miu Miu, Rick Owens and Prada. In addition to being a model, Schafer has been honing her craft within the creative industry and collecting titles like Infinity Stones on her own gauntlet. She even has writer and producer credits under her belt, having written and produced a special episode of Euphoria last year.
Ahead, we've narrowed down seven of (what we feel to be) her best off-duty looks that are easy to replicate.
1. Accessories and makeup to save the day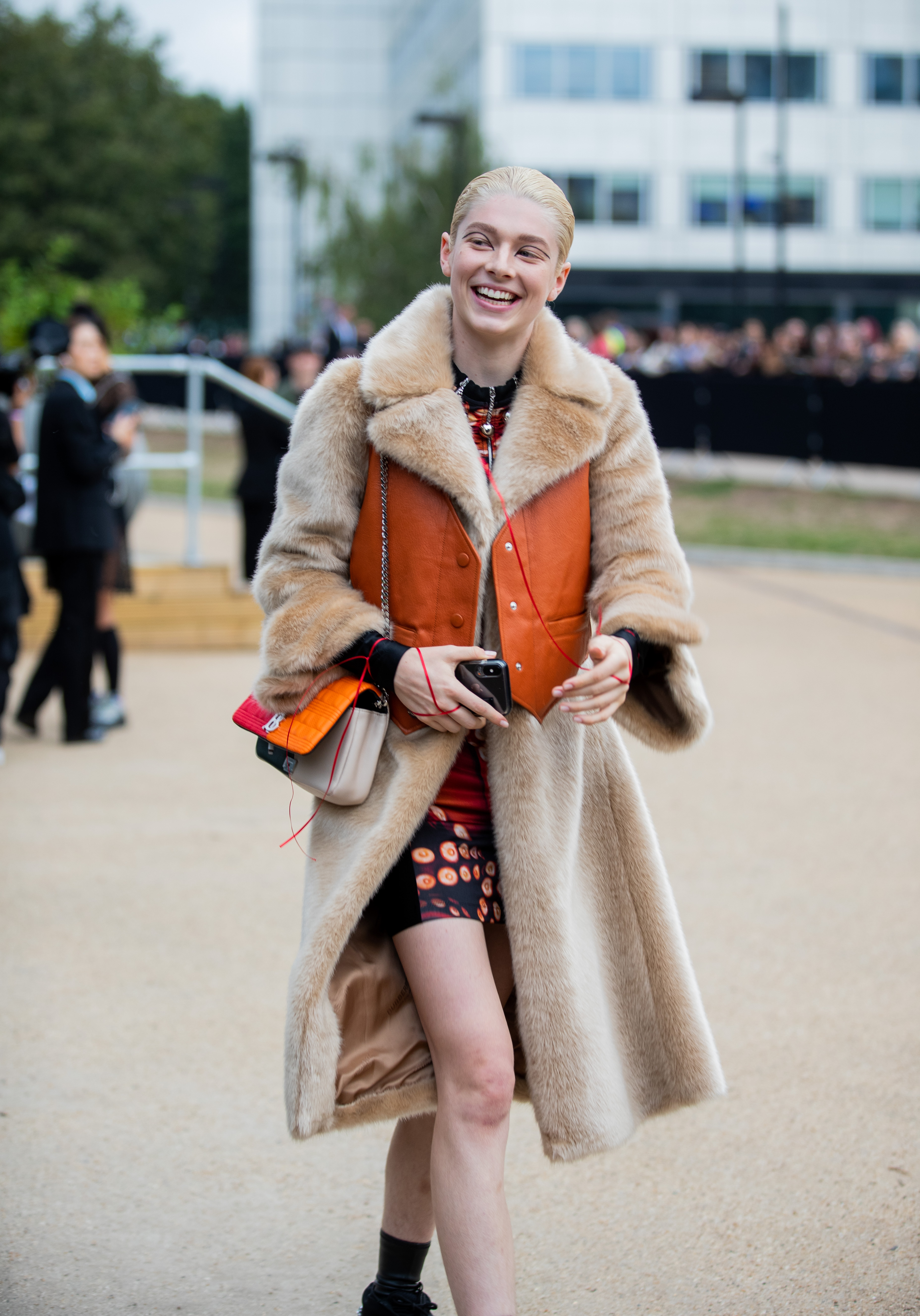 Here, Schafer uses a bag, ribbons on her hands and distinct eye makeup to accentuate and complete her outfit. It's all in the details—don't leave yourself hanging.
2. Hunter Schafer colourblocks. So should you!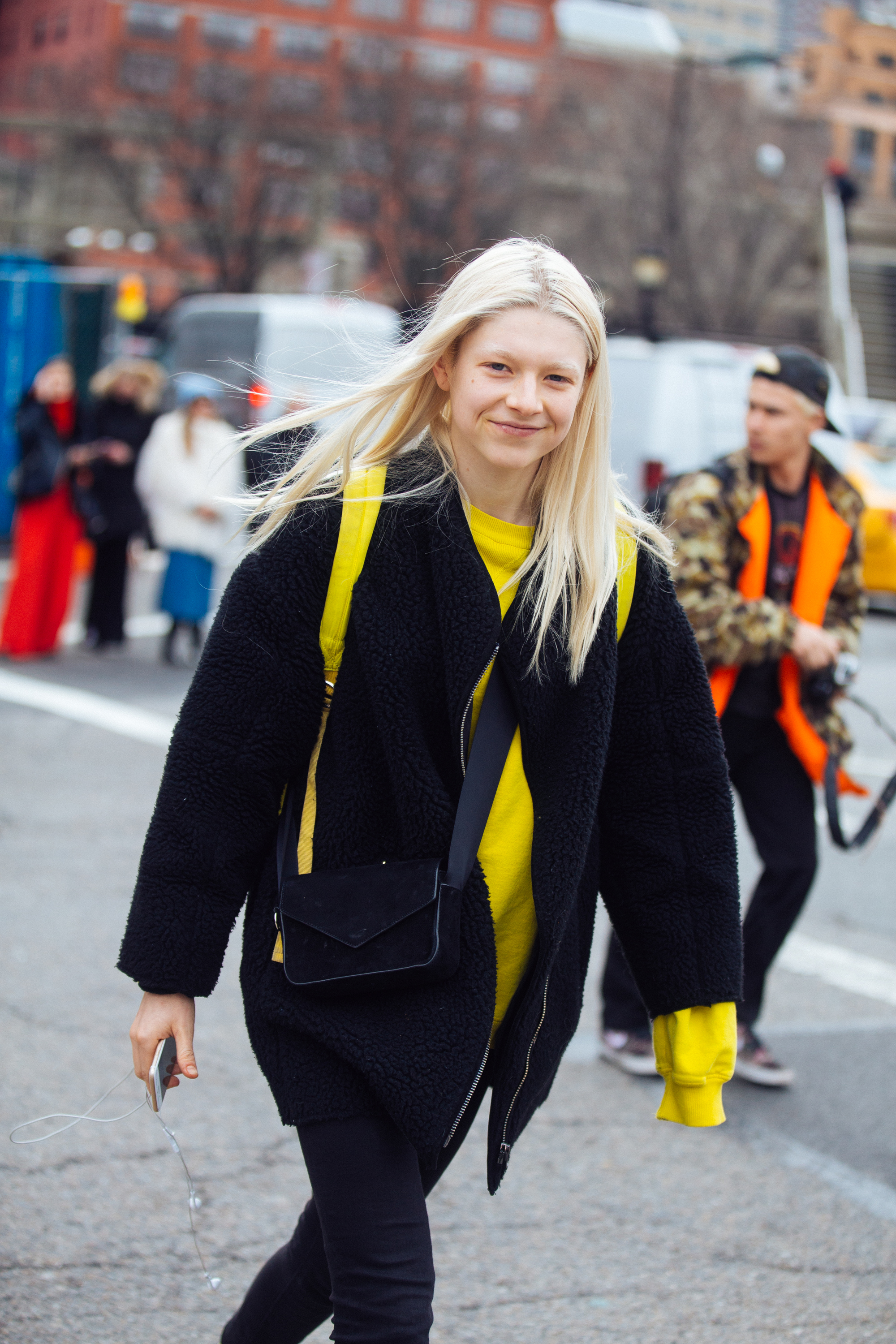 Pick two (or more) bright and contrasting colours to create a statement outfit. It really isn't complex so what better way to stand out than this?
3. Pick bold patterns, cuts and styles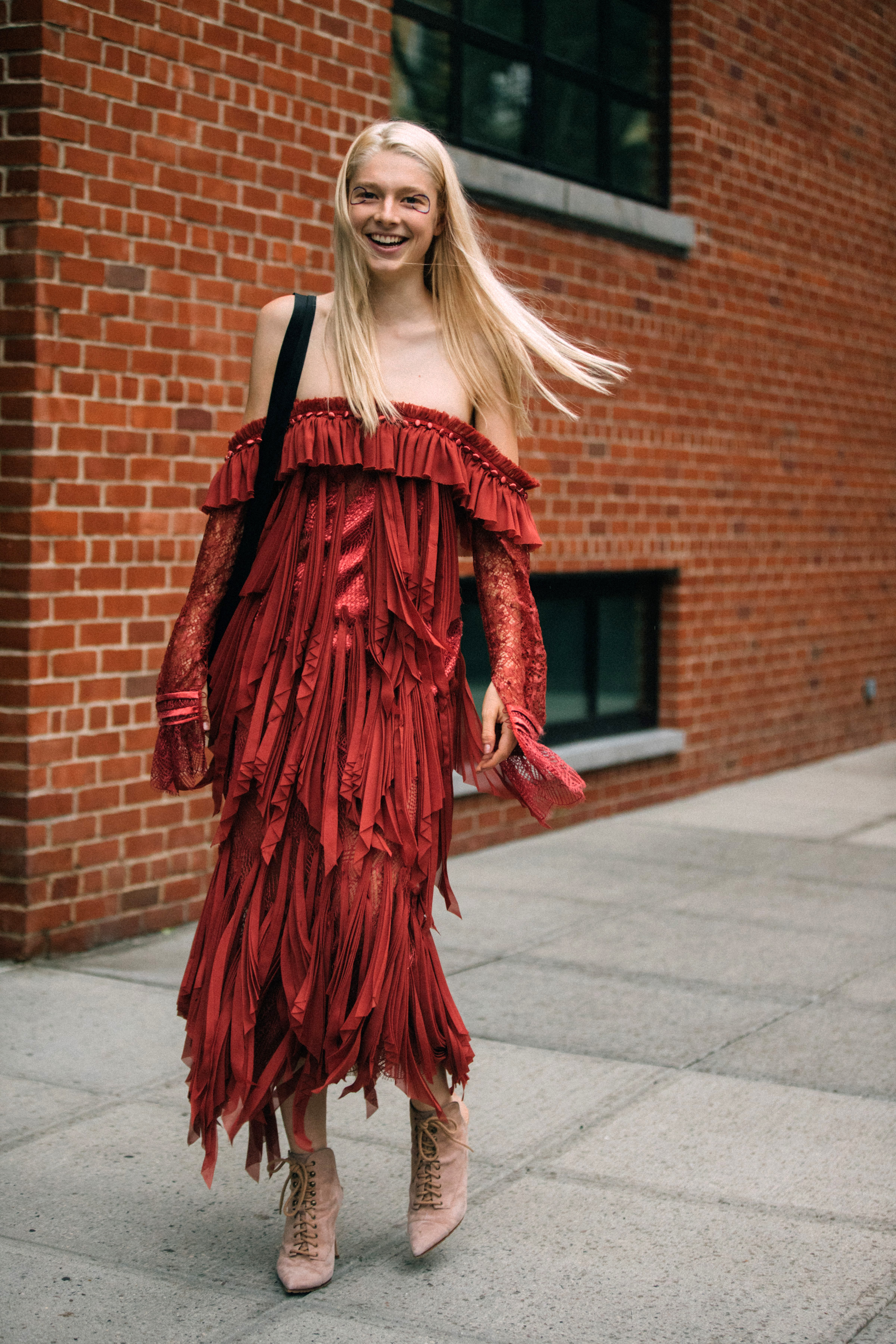 What sets her apart from novice to style star is her choice of exaggerated fabrics and silhouettes like this one. Saw a dress or a top that you like but are too scared to wear? Normalcy is so yesterday. Start small, then go big with prints, shapes, and designs—the possibilities are endless.
4. Fairy-core is here to stay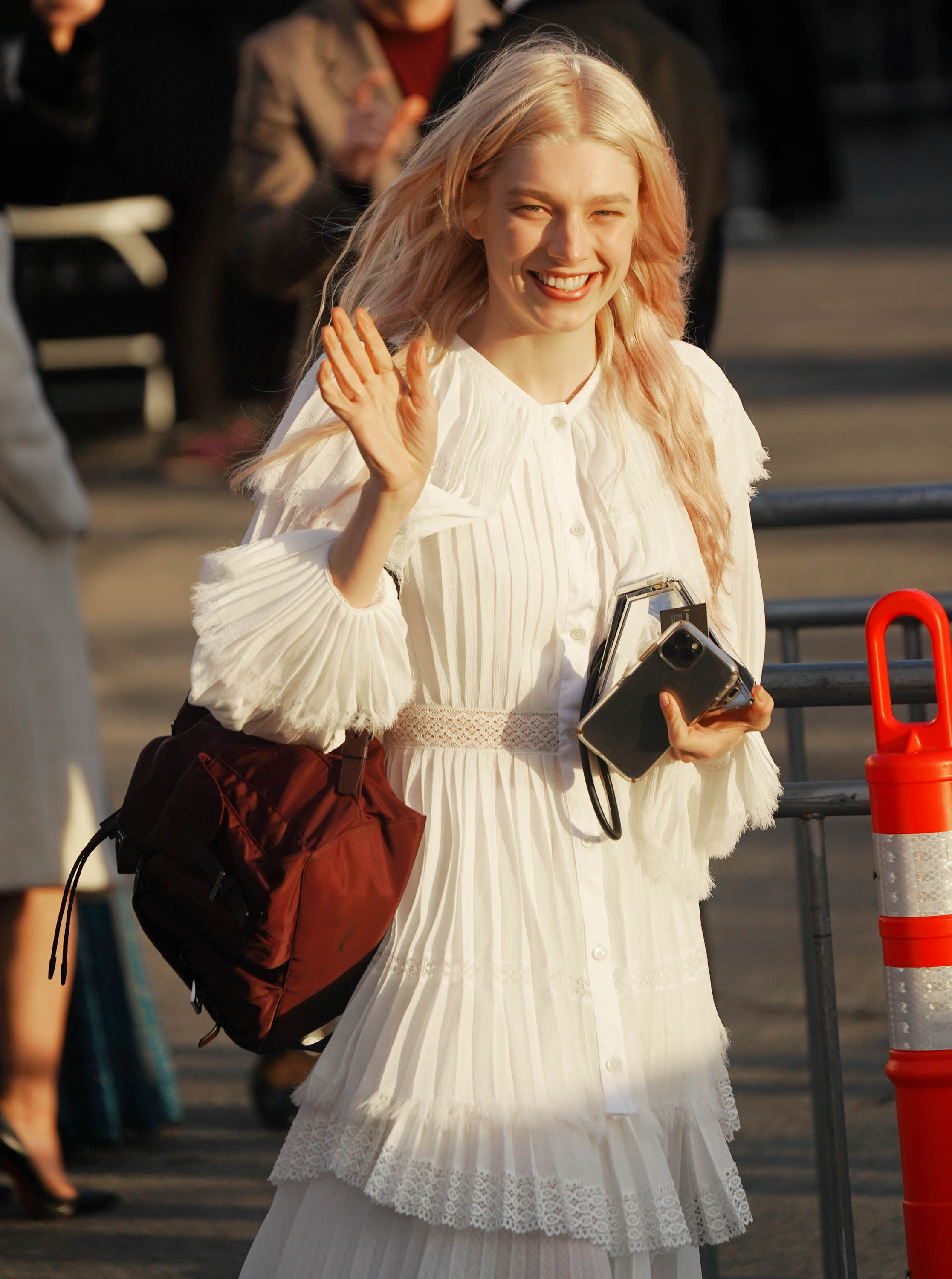 While frill and accordion pleats are reminiscent of this year's Met Gala theme, Gilded Glamour, the Austenian fairy-core aesthetic has been trending since 2020 and is not going anywhere anytime soon. Pro tip: find a combination of a blouse and a skirt in pastel colours to really help you shine.
5. Modern cowgirl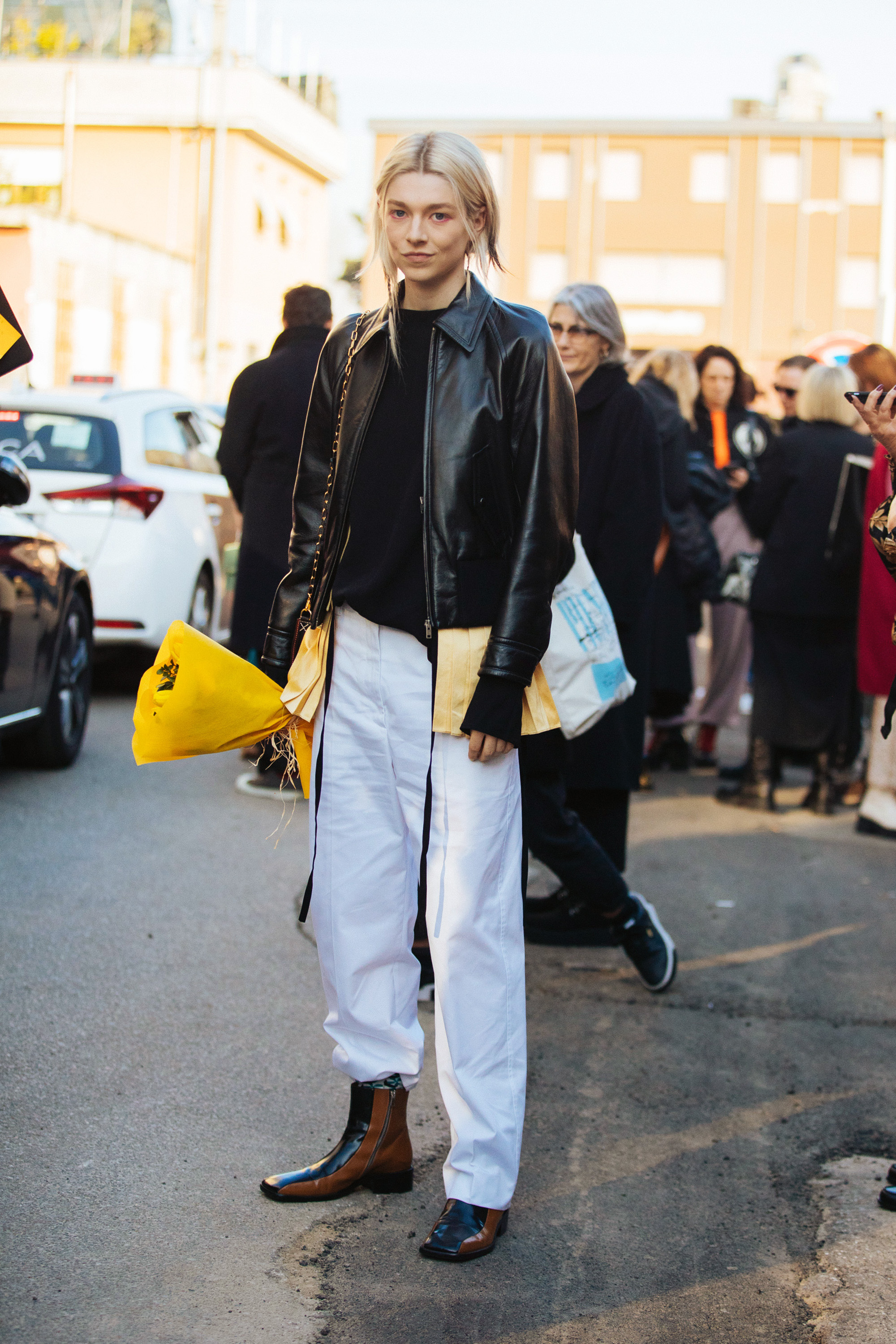 Make like Schafer and take on the Western fashion trend with the incorporation of tan brown leather boots in your look. The pop of yellow from her shirt, layered underneath a black leather jacket makes this outfit go from one to a hundred so quick.
6. A jacket a day keeps the cold away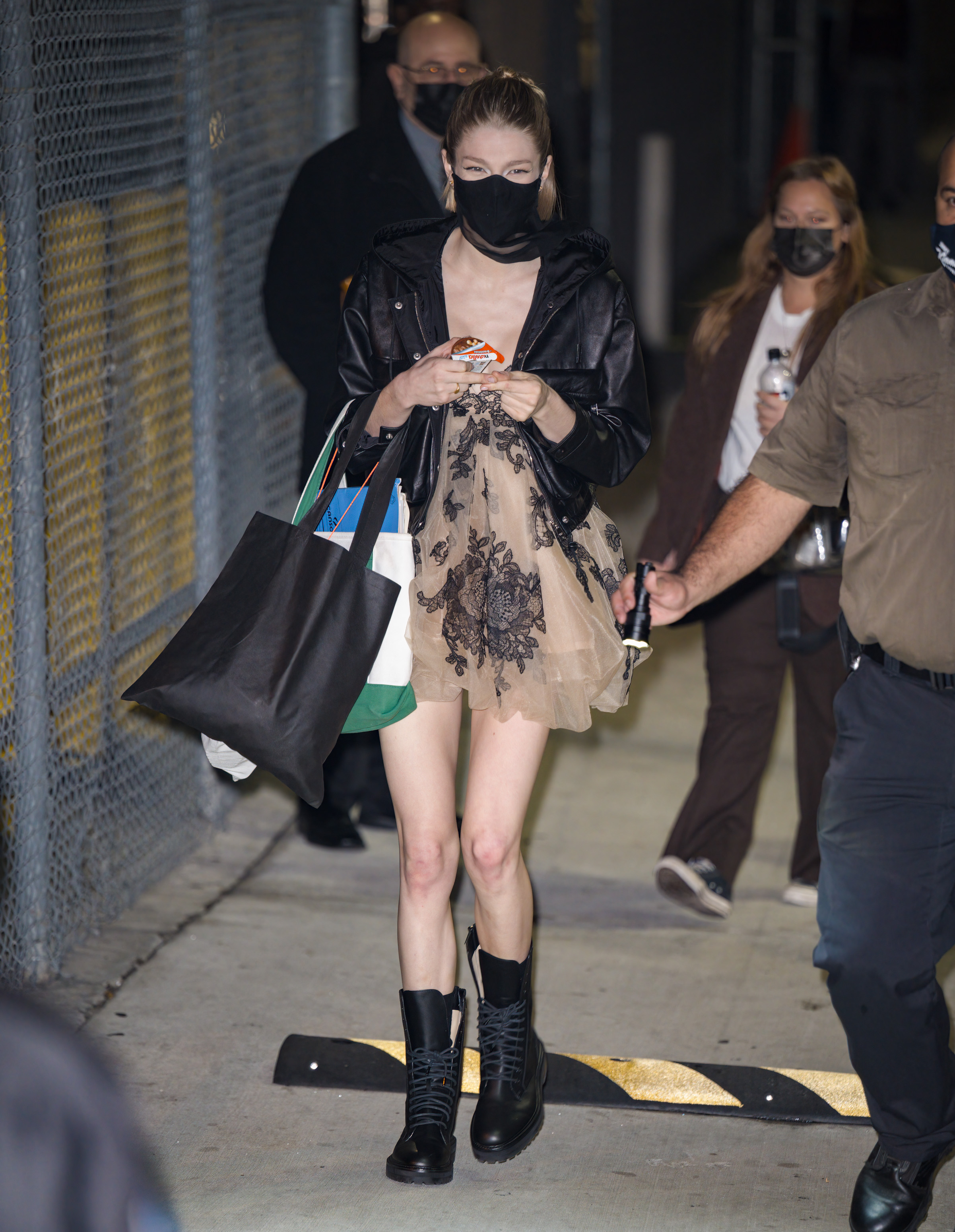 We can all agree that besides futuristic eye makeup and the striking use of colour in her clothing, Schafer is a big jacket fiend. It's understandably so as great-fitting outerwear adds structure to your look. So, whether you're coming back home from work, or strutting down to the local 7-Eleven to get a box of Nutella & Go! in your PJs, you'll look just as effortless and stunning with a slick jacket on.
7. Black on black on black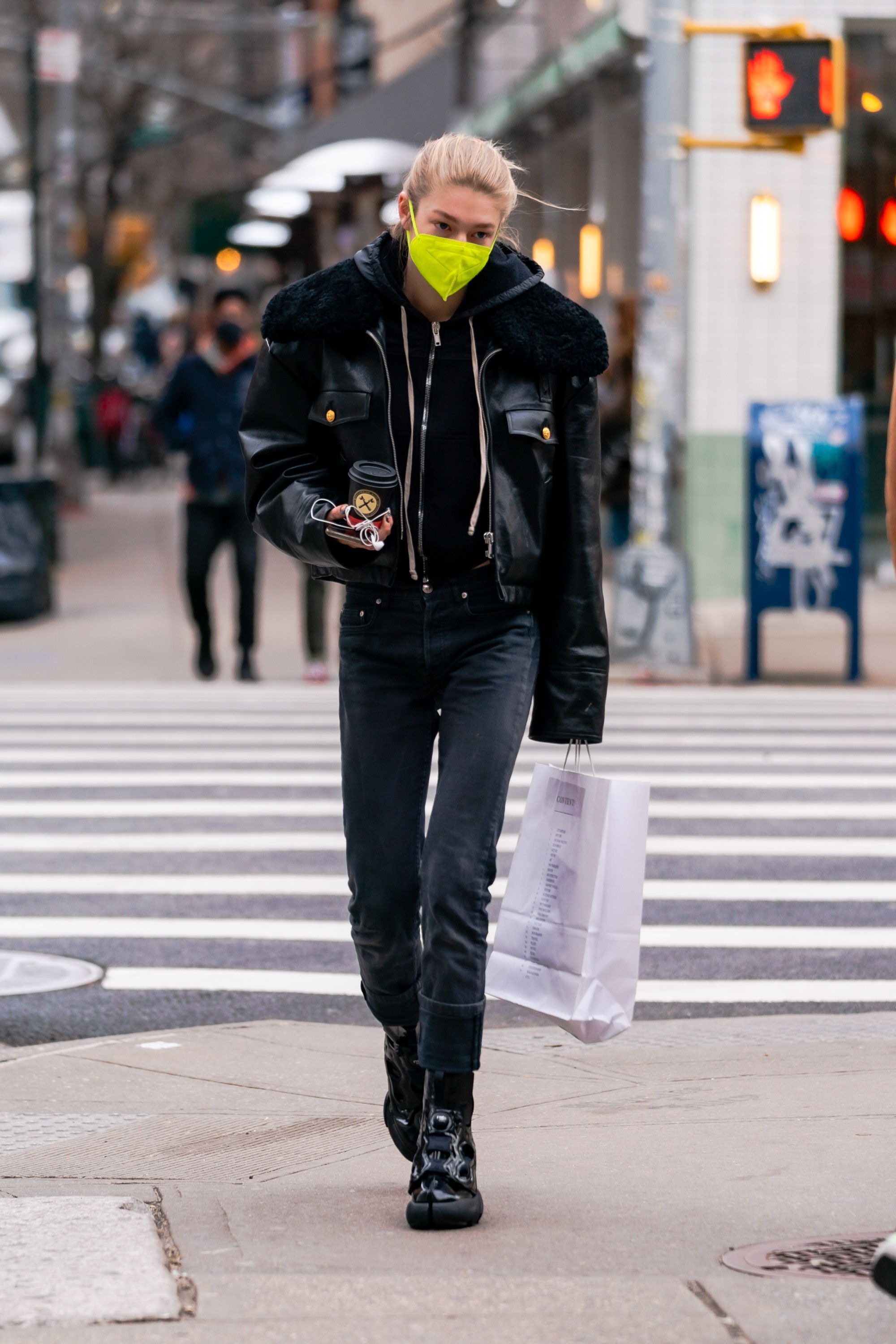 What makes this outfit even more striking than it already is? No, not the use of a neon green KN95 mask, but the varied black pieces from head to toe. A black leather jacket with wool shoulder padding? Fab! A cuffed pair of washed black jeans? Stunning! The inclusion of the Tabi boots from Maison Margiela x Reebok? The pièce de résistance! Monochromatic outfits are the game; win it by being just a little different and adventurous with your outfit choices.
Overall, the key takeaways are to have fun, explore your style and keep tabs on our fav fashion girl Hunter Schafer for more style tips and tricks.
Read more stories on the best celebrity style here.
| | |
| --- | --- |
| SHARE THE STORY | |
| Explore More | |