Season two of the hit HBO show heralds more defining Gen-Z fashion—read on for the top moments
Are we doing okay after the heart-swelling Fexi (read: the ship name for loyal friend Lexi and blossoming drug kingpin Fez played by Maude Apatow and Angus Cloud respectively) moment from episode six, or are we still reeling from Zendaya's heartbreaking portrayal of Rue's withdrawal from the week before? With only two episodes left of Euphoria's sophomore season, only time will tell what fate will befall the group of impeccably dressed East Highland high schoolers. 
Since its 2019 release, the hard-hitting teen drama has been Gen-Z's headlining production, with its sparkle-heavy beauty looks and stand-out costume design serving as the silver lining in the cesspool of darkness, drama and drugs that plague the all-too-familiar story of growing up (if you're unfamiliar with the show, let the cast tell you all about it here). In the colour-saturated world of Euphoria, teens step up and show out to go to homeroom, pairing vintage designer with their Chuck Taylors and layering cult social media labels in new, inventive ways that would make the cool-girl fashion set drool. The school corridor is their runway and our group of messy youth have already conquered it. Simply put, there's nothing typical about the threads featured in Euphoria––and so much so that it's inspired creators to dress up in their finest "Euphoria High" outfits on TikTok:
Heidi Bivens is the mastermind behind it all. Armed with high fashion knowledge and a sartorial taste of youthful rebellion (her past works include other teen-centric projects like Jonah Hill's Mid90s and Spring Breakers), the costume designer has earned the show two Emmy Award nominations for Outstanding Contemporary Costumes. While season one introduced the cast with a focus on more brightly-coloured pieces, season two got a bit darker to reflect heavier themes, while providing a deeper insight into each character's individual storyline.
For example, Alexa Demie's character Maddy undergoes a more mature, more siren-like shift following her breakup from abusive boyfriend Nate (Jacob Elordi), and her fashion reflect her desire to leave behind her high school life, Bivens explained to WWD. This was best exemplified in the opening montage of episode two, when Maddy sneaks into the closet of the wealthy woman (Minka Kelly) she babysits for and tries on a succession of vintage pieces to die for, from a 1991 Mugler Kessler dress to a 1997 camelia print Chanel shirt dress and a gold sequinned Dior gown. With the joy of dressing up so blatantly portrayed throughout the series, it's no wonder that Tiktokers, industry insiders and everyone in between can't get enough. 
Ahead, we've rounded up our favourite fashion moments from Euphoria so far, and how you, too, can find a way to transfer to "Euphoria High":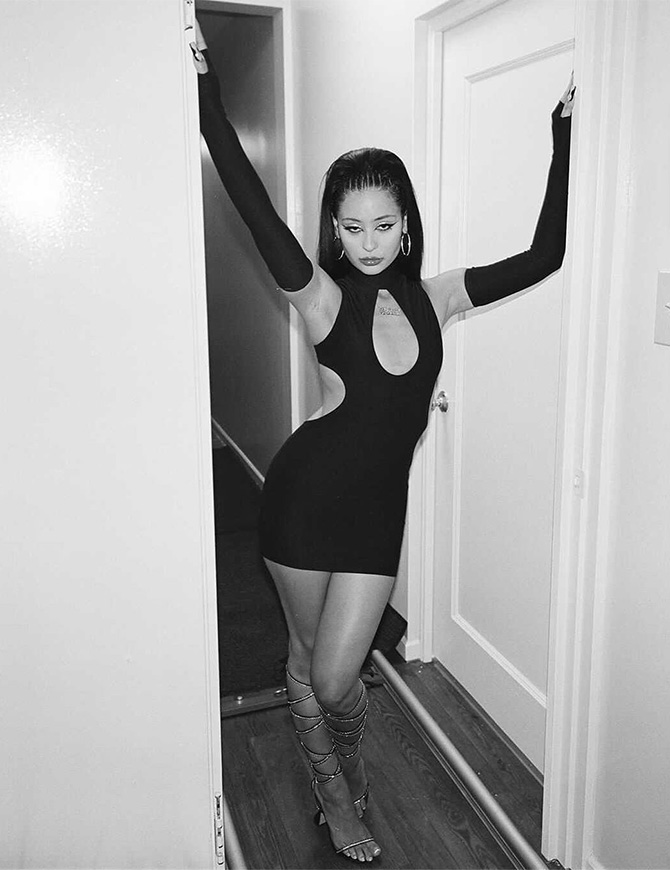 Trust Maddy to take it up a notch for New Year's eve. According to Lyst, this black cut-out body con from Mexican label Akna, paired with arm-covering gloves from the same brand, caused an 890 per cent surge in searches for 'black cut-out dresses' shortly after its appearance in the season premiere. The Amina Muaddi lace-up heels her character paired also influenced fashion searches, with demand for "lace-up heels" increasing by 125 per cent. While the specific dress has (obviously) sold out, the style is here to stay (see Kendall Jenner's Mônot version or the Christopher Esber number worn by Dua Lipa). 
READ: How to wear cut-outs: The skin-revealing trend daring us to celebrate our bodies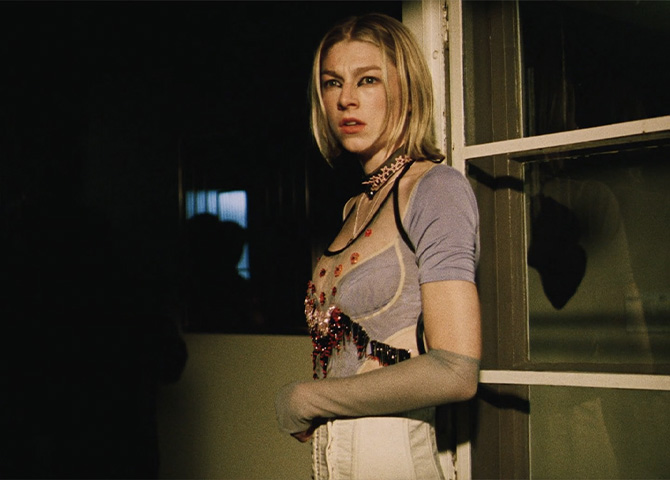 Alongside a shorter 'do and electric inner corner liner, Hunter Schafer's Jules also delivered a memorable NYE look in the season premiere, wearing a lavender Maroske Peech's leotard, which led to a 53 per cent spike in searches, under a beaded sheer halter by Nihl and an off-white lace-up skirt by Orseund Iris.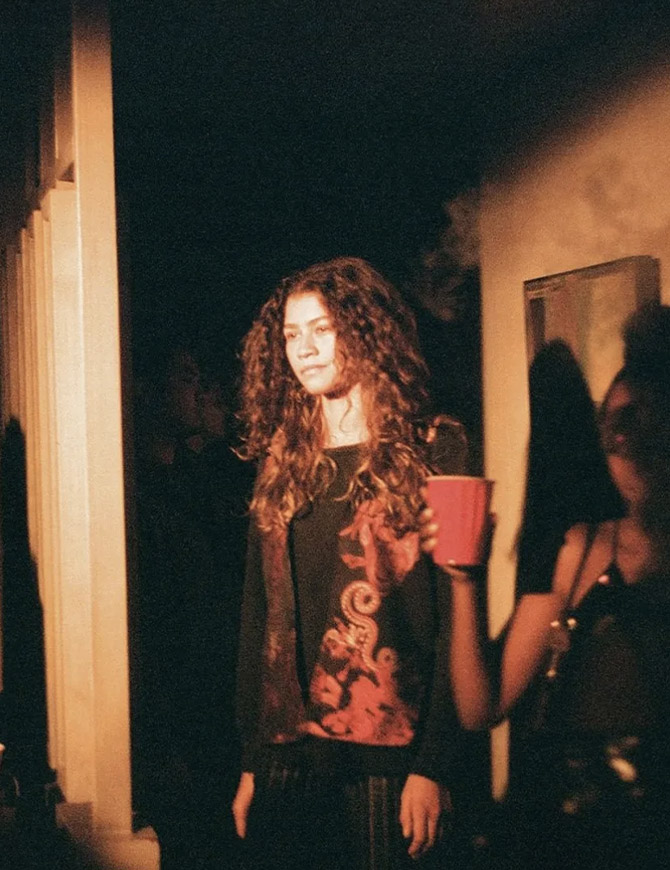 Rue may have the most laidback wardrobe but that's not to say it's not full of banging looks. Her low-key grunge ensembles are often pulled from secondhand shops, like this combo of a '90s Jean Paul Gaultier kimono wrap vest with striped flares from Roberto Cavalli. It's not that she's wearing fancy archive designer, but the attitude that she serves with it that have us all enamoured.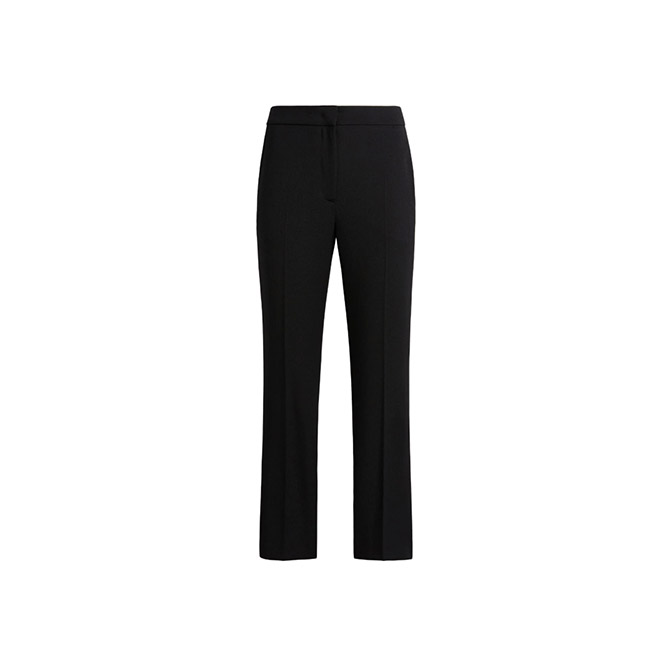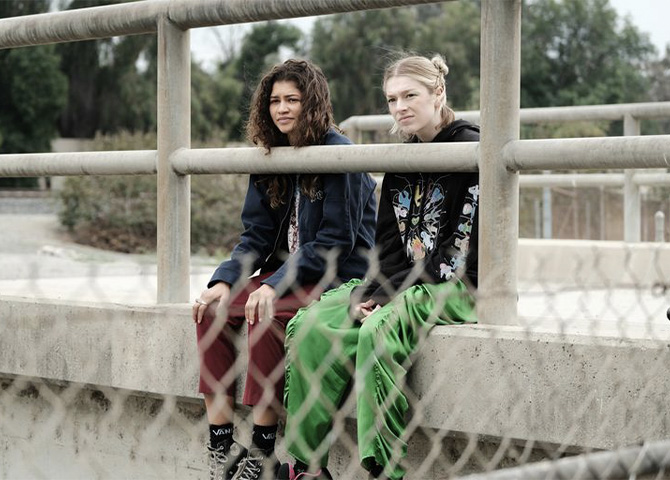 British artist Claire Barrow's garments are unique and non-traditional, reminiscent of the way punks would adapt and personalise pieces, and often feature her organic designs and illustrations. It's no wonder that her aliens hoodie, featuring glow-in-dark UV zig-zag stitching and various adorable aliens, was seen on Jules. In the midst of figuring out her sexual identity, the character has abandoned the pastel colours and mini skirts of season one in favour of a darker, more gender-fluid wardrobe. Currently Barrow is also designating 10% of profits from each hoodie sold on her site will LGBT+ anti-abuse charity Galop in UK.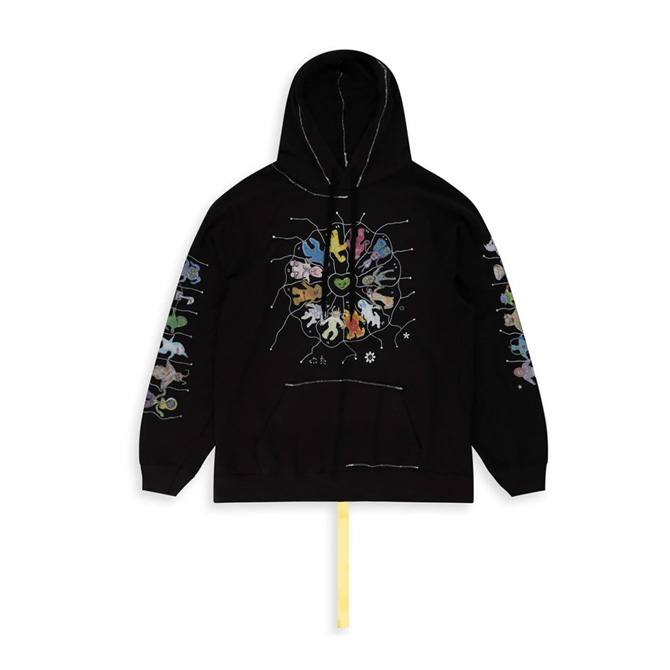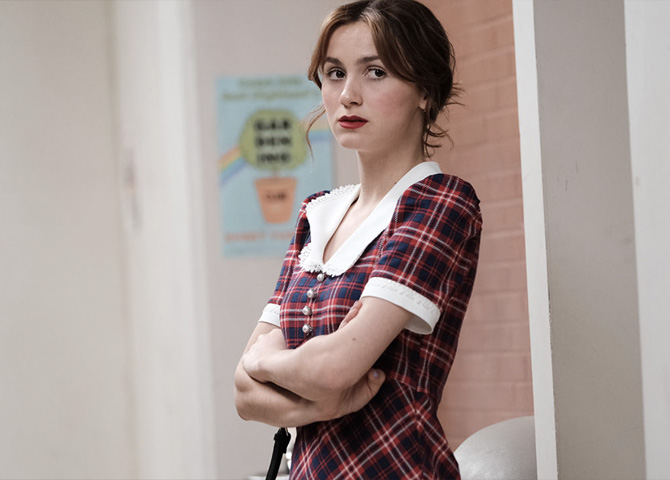 While Cassie's wardrobe revolves around Prada, younger sister Lexi is often dressed in head-to-toe Miu Miu (yes, for class) to reflect the contrast between the Howard sisters. Her love for cardigan, collars and loafers has made her a fashion favourite, as exemplified by the preppy peter pan collar dress above.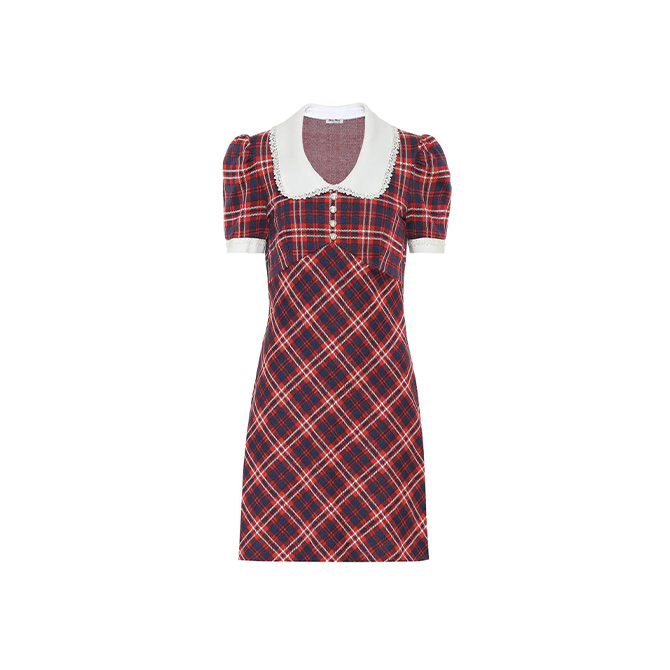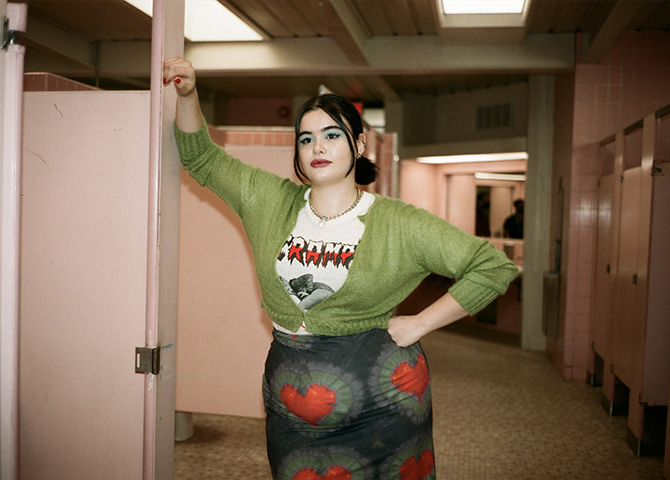 Following last season's style (and sexual) awakening, Barbie Ferreira's Kat has surpassed her Hot Topic phase and gone the girlie-goth route that often consists of mesh tops with midis and plenty of moody prints. Her casual-cool ensemble above is perhaps what one would deem the most high school appropriate, due to the band tee, cardi and wrap skirt combo. The finishing touch? A statement accesory courtesy of Jiwinaia's Urlo Baroque Pearl Necklace.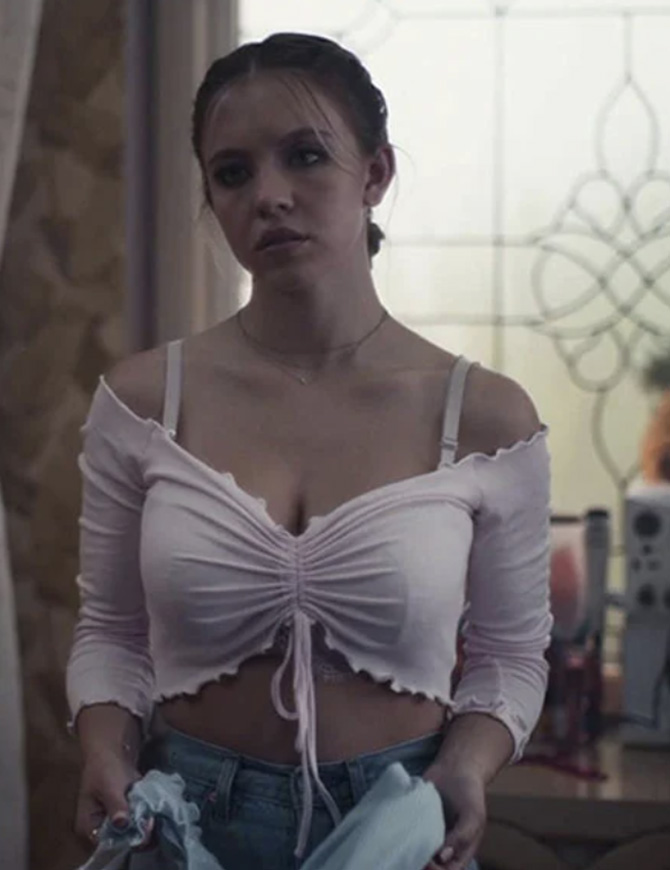 With a wardrobe that epitomises everything that's stereotypically "feminine", Cassie has pulled out all the stops this season in the name of love. Sweet but flirty silhouettes are her forte, even when she's lounging at home, as you can tell from this baby pink lettuce trim crop top by Cal­lipy­gian.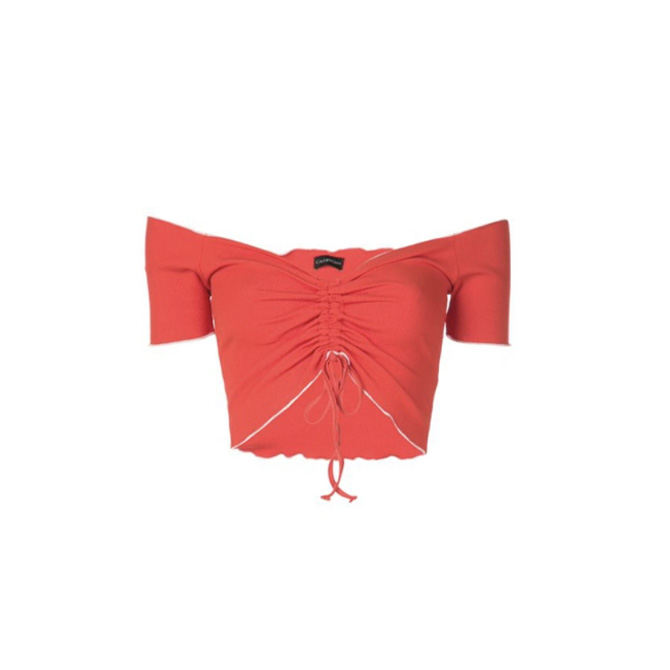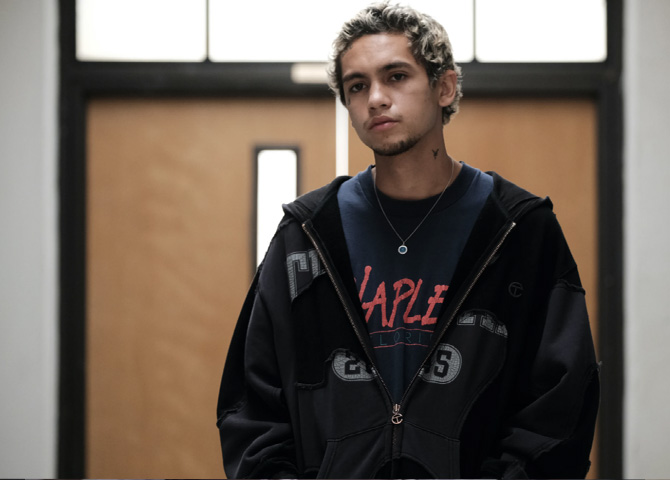 Played by singer-songwriter powerhouse Dominic Fike, newcomer Elliot may spend his free time playing guitar and doing drugs, but apparently he also has an interest in fashion (of course.) Spotted in a long-sleeved shirt from Hood By Air (the brand's co-founder Shayne Oliver just made a groundbreaking comeback at NYFW) during the season premiere, he appears throughout the series in a skater-grunge style that's similar to Rue's, like the Telfar camo zip-up hoodie in episode two.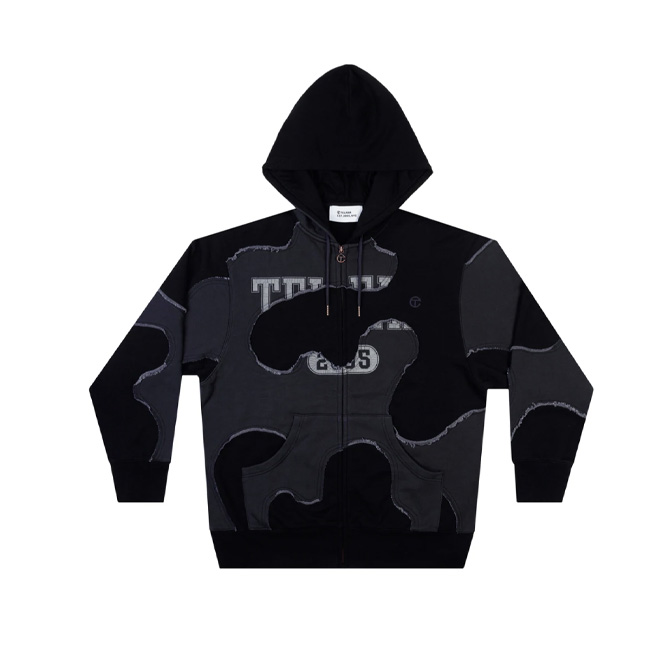 With a sprinkle of Dolly Parton and a dash of Oklahoma, Cassie served us one of the funniest scenes in Euphoria yet. All dolled up with nowhere to go, the older Howard sister showed up to school in a custom Seth Pratt 'fit complete with tie-front gingham and a tall hairdo to match––the result of her over-the-top self-care routine in efforts to catch the eye of Nate. Fashion meltdown? No matter, because the scene also gave us a line from Maddy that has since become iconic.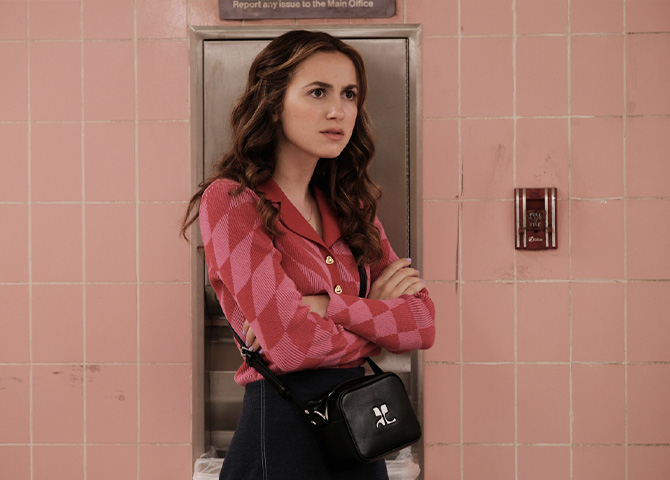 When Lexi questions her older sister's outfit of choice during the Oklahoma bathroom scene, she does so with a surefire stance of her own ensemble––it's no wonder because she's wearing a printed knit top from homegrown designer Motoguo with a denim skirt and a Courrèges crossbody.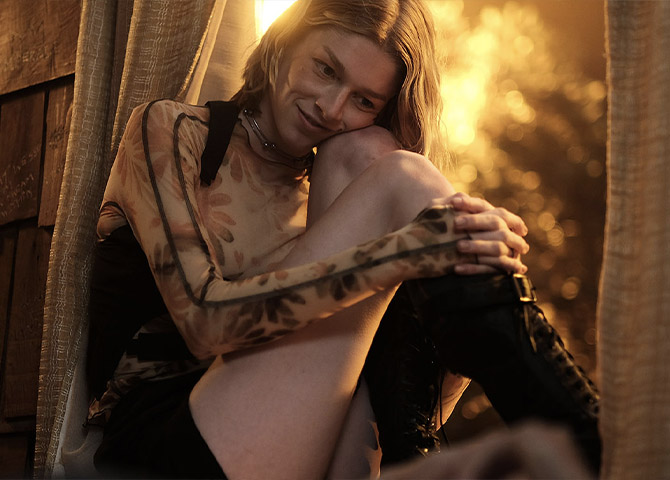 When it comes to Jules' style, if anything's a constant, it's that her look is always fun and layered expertly. Her affinity for lingerie elements are often paired over mesh tops, like this floral one from Knwls, or short-sleeved tees that give her an extra dose of edge.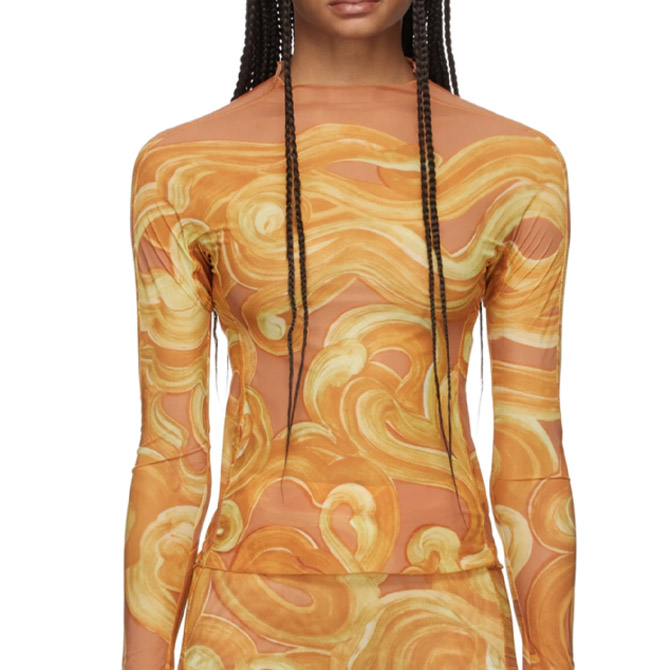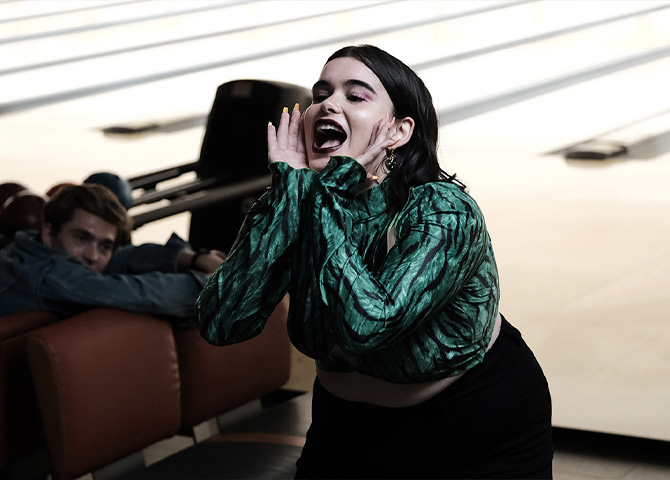 On her date-turned-group-bowling session, Kat pulls out this statement Kim Shui number featuring key hole details and green tiger stripes.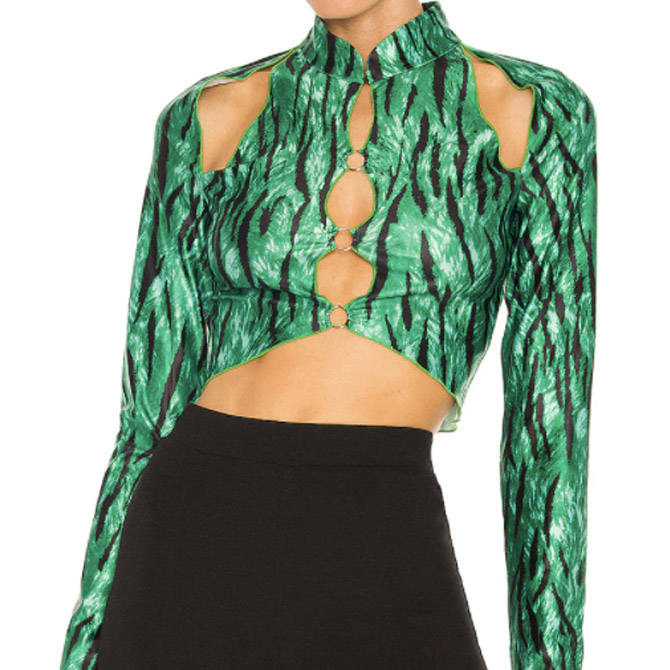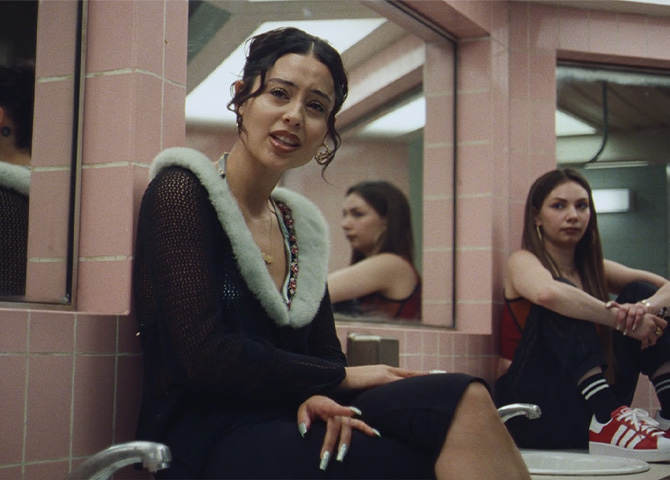 An It-girl with a hint of edge, Maddy's wardrobe is one of the most fantasy-driven, with plenty of statement pieces that often radiate early-aughts nostalgia. And when she breaks out the faux-fur, you know it's time to cue the dramatics.
Read more stories like this here.