Spanning the arts, music and design, #CultureEndures explores how Malaysian creatives, both established and emerging, are adapting to the current climate, and how in times like this, they persevere and find new ways to keep doing what they love. Through different insights and ideas, we want to highlight their stories, no matter how big or small, in order to reflect this rare time and consider new ways to experience the world as we move forward.
In the wake of the pandemic, businesses across every industry have gone into overhaul, adapting operations and reworking strategies in order to cope with the effects of a global health crisis and a declining economy.
The fashion industry is no exception. Physical stores have closed, supply chains halted and fashion weeks cancelled, while retailers and designers alike refocused their efforts and resources toward the fight against COVID-19. And as priorities shift, so will the landscape moving forward.
The current crisis has been nothing short of a wakeup call for the world; it shed light on bad practices and unsustainable business models, incited a responsibility to the planet and communities of people beyond shareholders and demanded changes that will likely remain in place even after the outbreak recedes. For fashion, in particular, as one of the most polluting industries in the world, this period of lockdown has given it the slow down it so desperately needed, alongside the space for players across the board from CEOS to consumers to reflect the change that needs to happen for a more sustainable and technologically innovative future.
For local designer Shaofen Seah, sustainability in fashion entails the relationship that we have with our clothes and slowing down the never-ending cycle of constant consumption.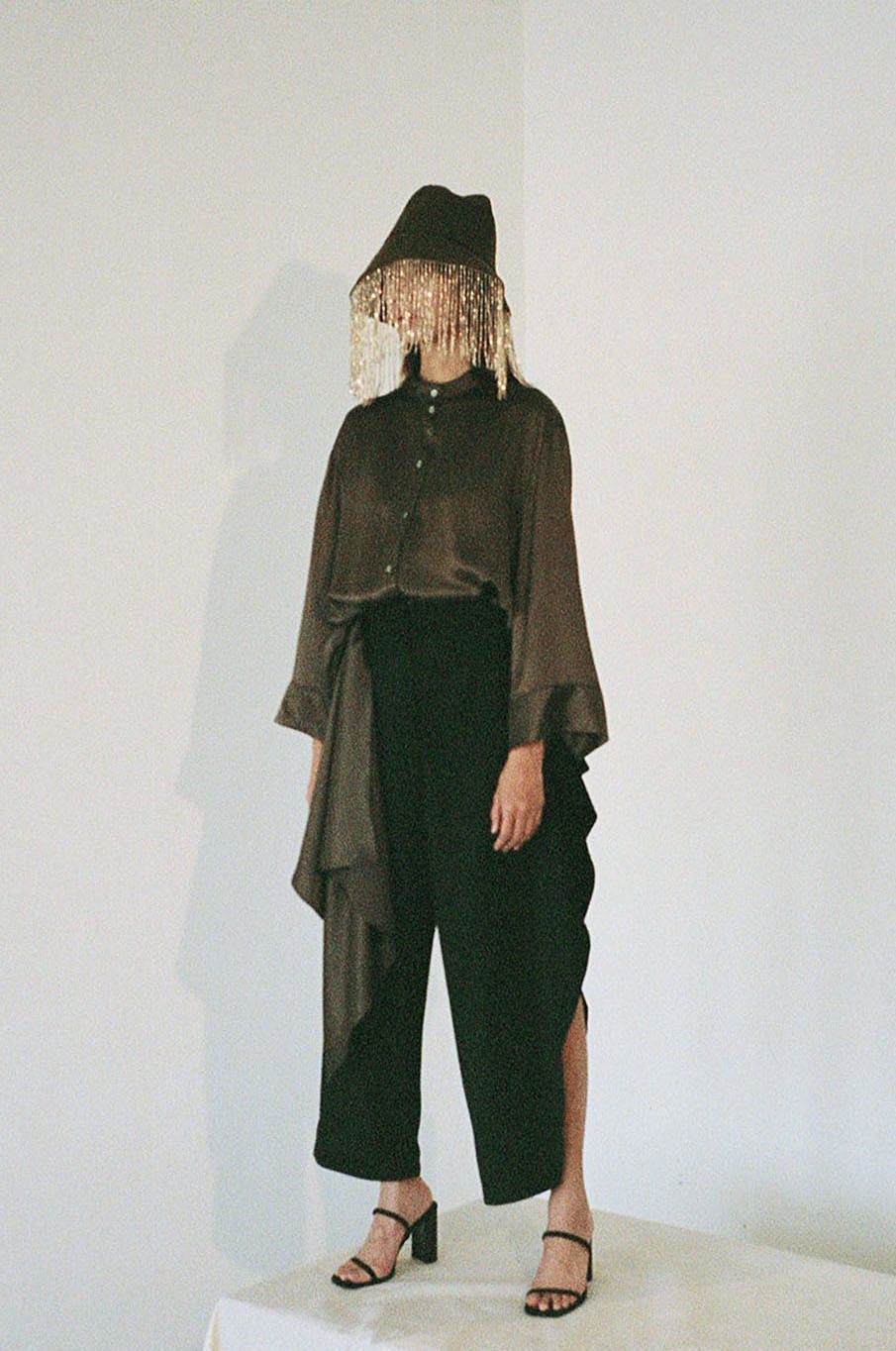 Launched last year in Malaysia, her eponymous label was conceived around the notion of timelessness. It aspires to challenge long-standing concepts of seasonality and trends that we as consumers adhere to by striving for pieces that will stay in our wardrobes. The London College of Fashion-trained designer prioritises craftsmanship in her designs, opting for wearability and comfort without compromising style.
Her first collection, self-described as "clothes without hassle", was designed with the modern woman in mind. Fluid yet structural at the same time, the line-up features a neutral palette of staples versatile for various occasions in the form of boxy silk blouses, flowing panel trousers and asymmetrically layered skirts. Standout accessories include her recognisable bead-trailing bucket hats that have been donned by the likes of UK alt-R&B artist Mahalia and Kedah producer Shelhiel.
Ahead, we talk to her about being a young designer in Malaysia and the impact of the pandemic on her work and the fashion industry:
How did you get into fashion?
"I'd always shown interest in visual arts from a young age and later had the chance to learn sewing which I really enjoyed, followed by a spontaneous decision to study at an art school before specialising in womenswear."
Who do you design for? What is the philosophy behind your brand?
"I look up to modern women who are true to themselves—this is also why I want to create clothes that we'll wear, constantly return to and will remain with us regardless of trends, seasons and time. It is important to dress for yourself and be comfortable but powerful at the same time."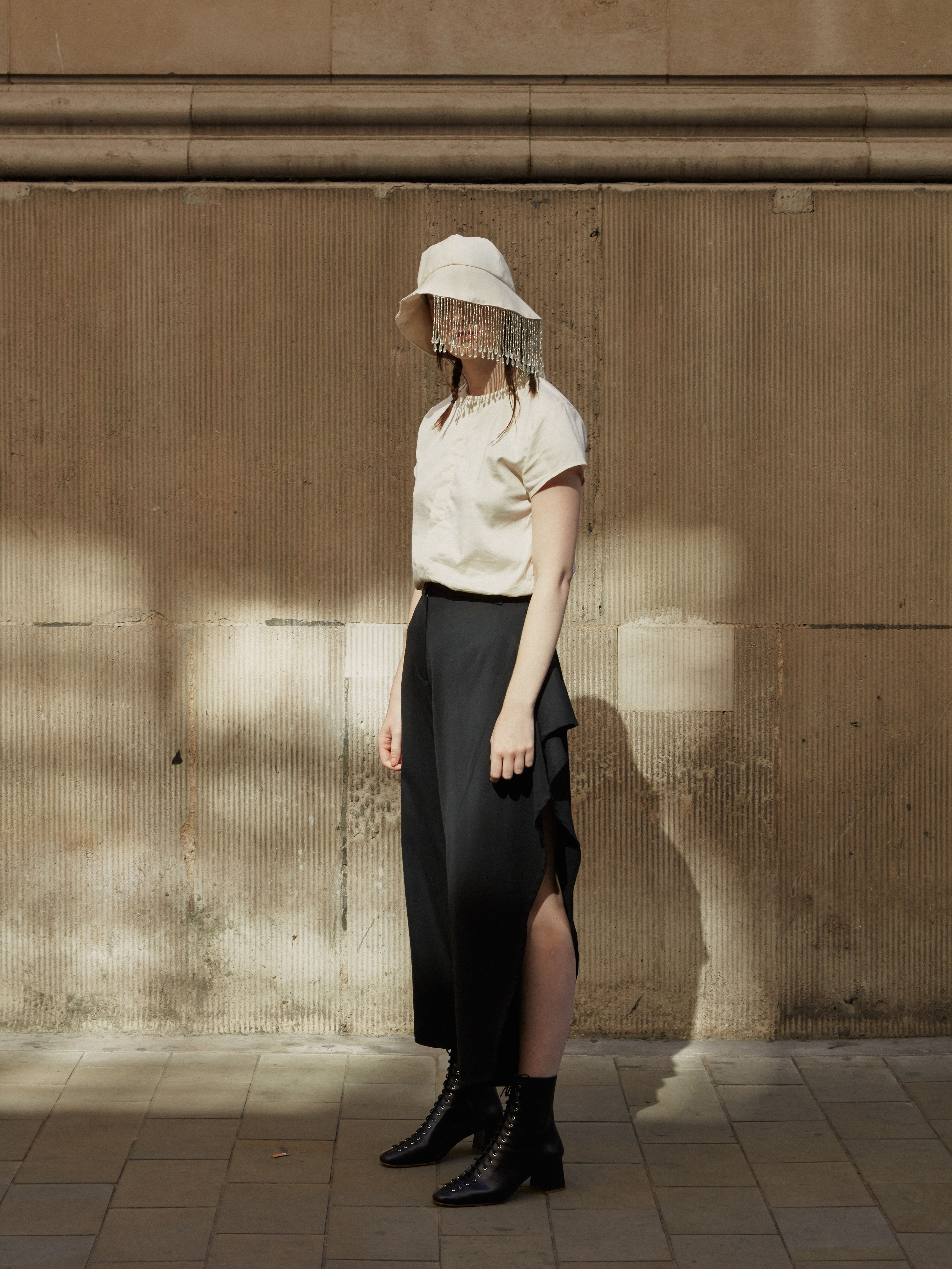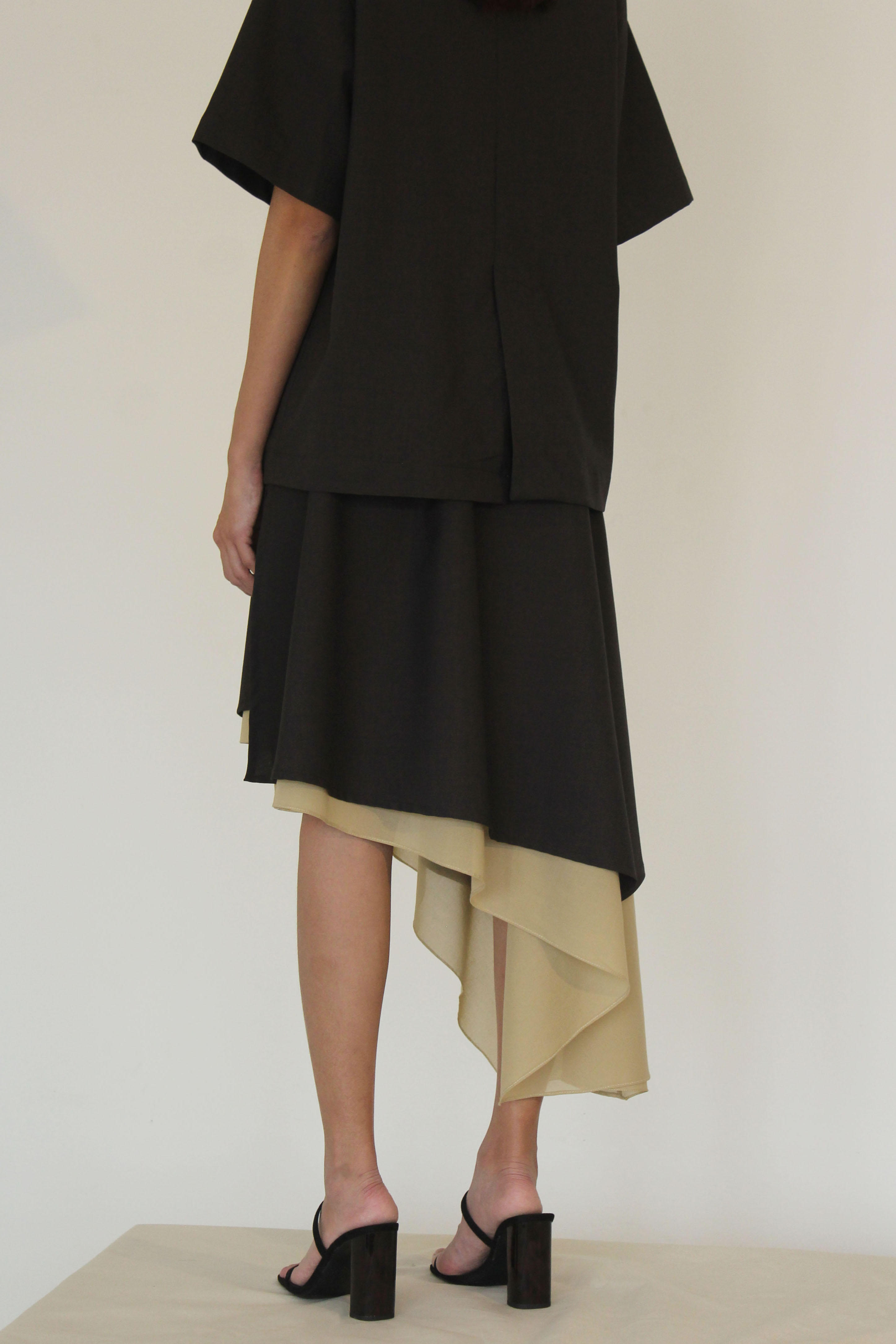 How do you define timelessness as a designer, and how do you approach it through your designs in relation to sustainability?
"The ideal definition of timelessness to me is a piece of clothing that is able to sustain wear and tear and still look modern a few years later. Like a piece of art, attention to craftsmanship and the cutting is what makes the design, so a lot of thought has been put into even the simplest of designs.
"Clothing is designed to be worn; it's not sustainable if it is not put into use. Therefore I want my designs to be garments that you will always wear—that is my idea of being sustainable. All you need is one versatile piece to look good."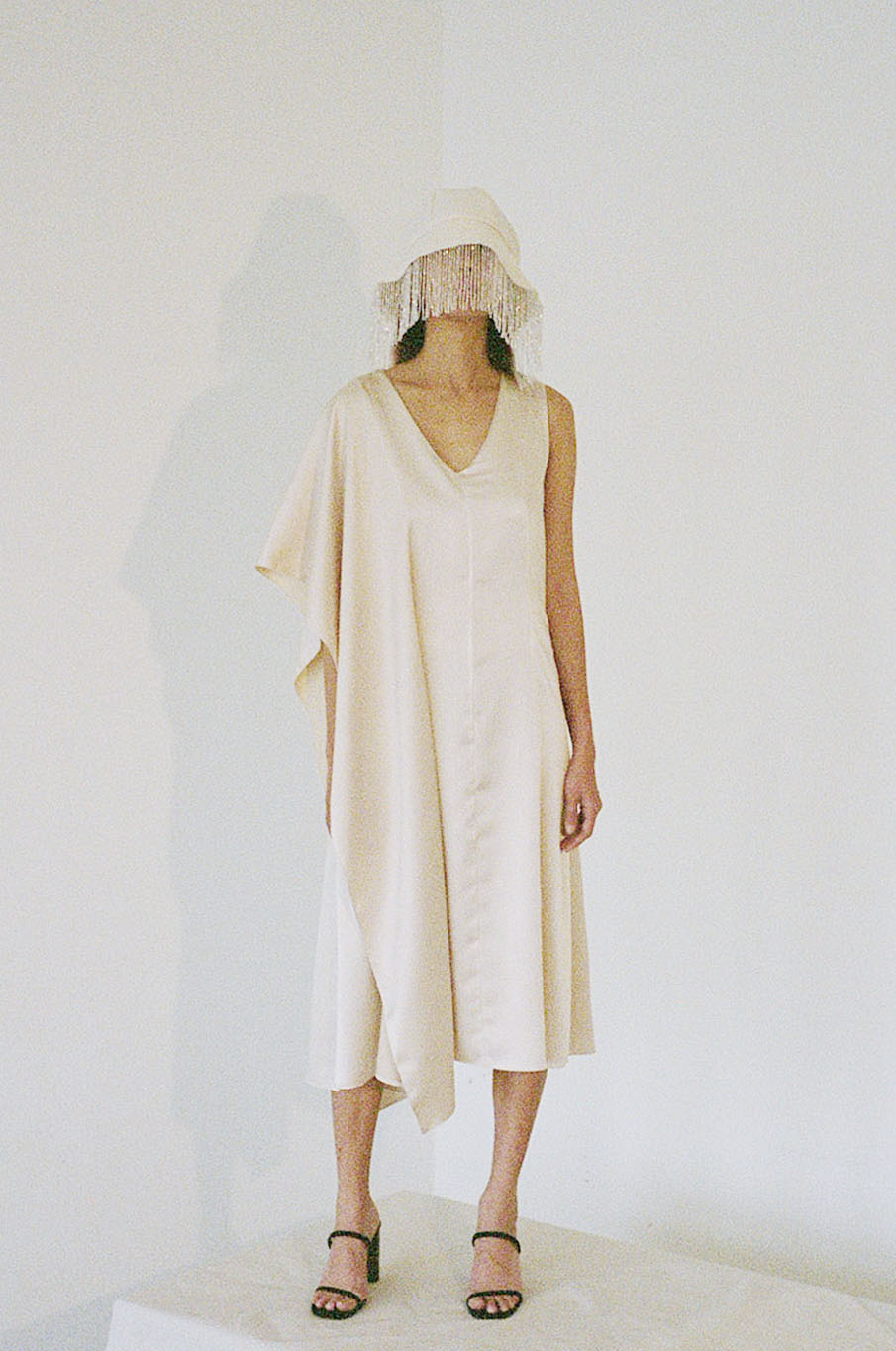 What is it like being a young designer in Malaysia, in comparison to the experiences you had studying in the UK?
"Being in London, one of the most happening cities for fashion meant that resources were readily accessible. There was always something new popping up so you're constantly on an all-time high to create and impress. In Malaysia, I feel like I can design at my own pace, even though we ought to find alternative methods to problem solve and create within our own means. This is due to the limitations in supply chains, especially for a new startup like mine, despite having a large textile industry domestically."
Why did you decide to return to Malaysia to launch your own brand?
"I'd rather contribute to the growing scene here as I believe that we can heighten the industry's standard if we work collectively as creatives. Also, there is nowhere better than the comfort of home."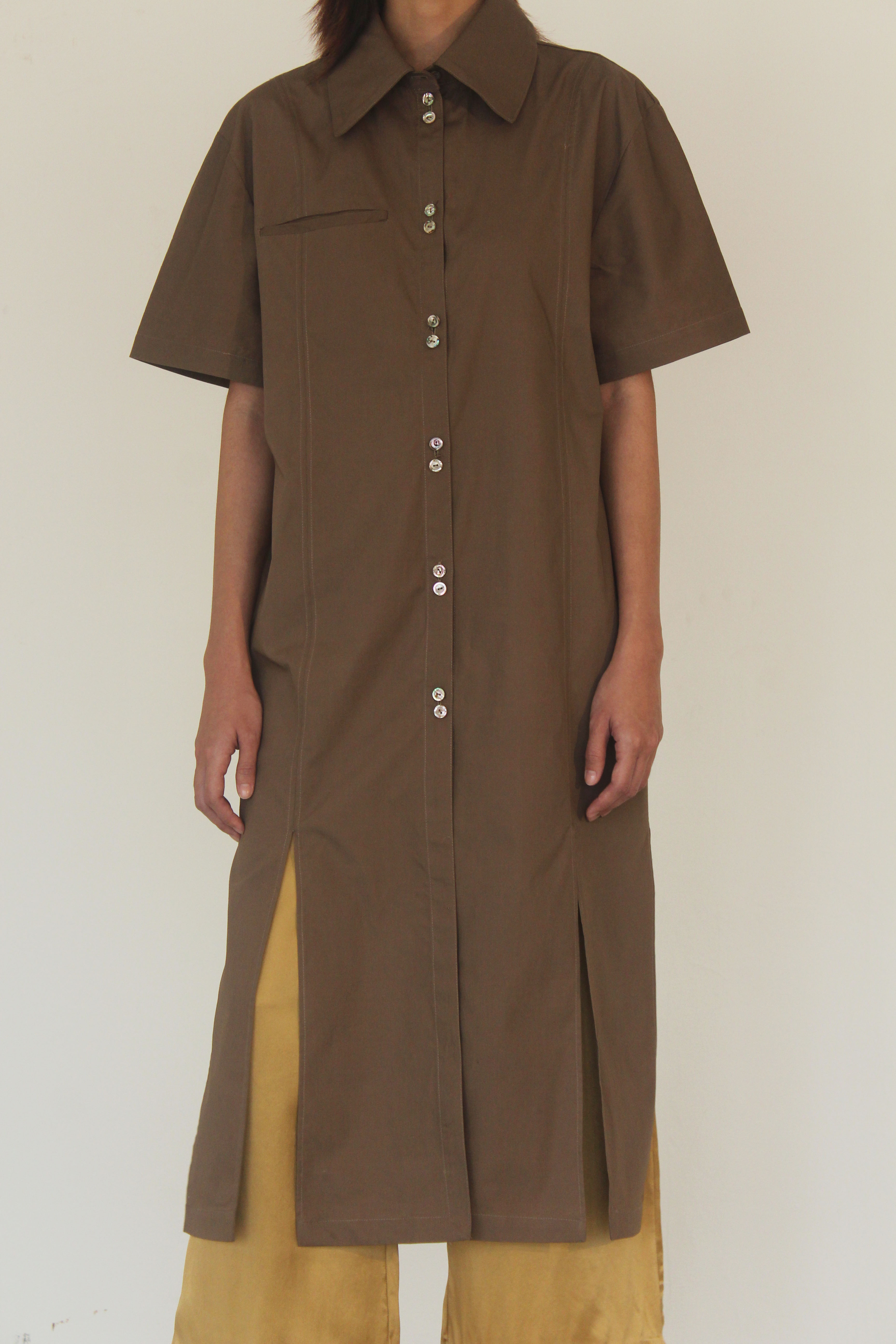 How has the pandemic affected your work and process?
"Fortunately I have a home office so day-to-day activities resume as usual but supply chains are badly disrupted due to lockdowns across the globe. The pause in production gave me a lot of time to rethink how I should change the way I create post-pandemic."
You designed face masks out of scrap material in response to the current climate. Could you talk a little bit about that and the significance of it?
"I started making face masks to make the most of my time but allowing one to match your masks and outfits adds a bit of fun in all of this seriousness."
How do you see the pandemic changing the fashion industry for the foreseeable future?
"This pandemic is a wake-up call for everyone. Brands must be able to stay true to themselves, before reconsidering how they will sell. Unnecessary products need to go.
"In my opinion, fashion week is no longer necessary but will definitely continue to take place once everything resumes to normal. If the system does get abolished one day, hopefully, more attention will fall on more designers outside of fashion week, including young talent. It'd also be great if the industry slowed down and perhaps only producing what is needed while providing a solution to existing problems. Nonetheless, the industry will continue designing for the future despite the uncertainty of tomorrow."
Follow the #CultureEndures series here.
| | |
| --- | --- |
| SHARE THE STORY | |
| Explore More | |