Features
'All Of Us Are Dead' star Yoon Chan-young on being Coach's first ambassador for South Korea
Come alive with Coach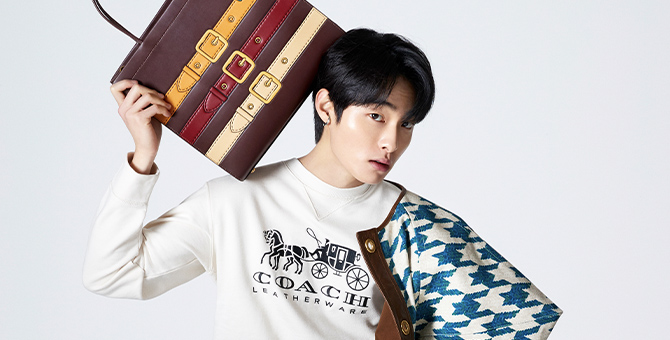 What do leather backpacks, zombies and Coach have in common? Rising Korean actor Park Chan-young. It was only early last month that the 21-year-old breakout star of Netflix's zombie K-drama 'All Of Us Are Dead' was appointed by Coach as the fashion brand's first ambassador for Korea, joining the likes of Jennifer Lopez, Michael B Jordan and Jeremy Lin as a face of the global Coach family.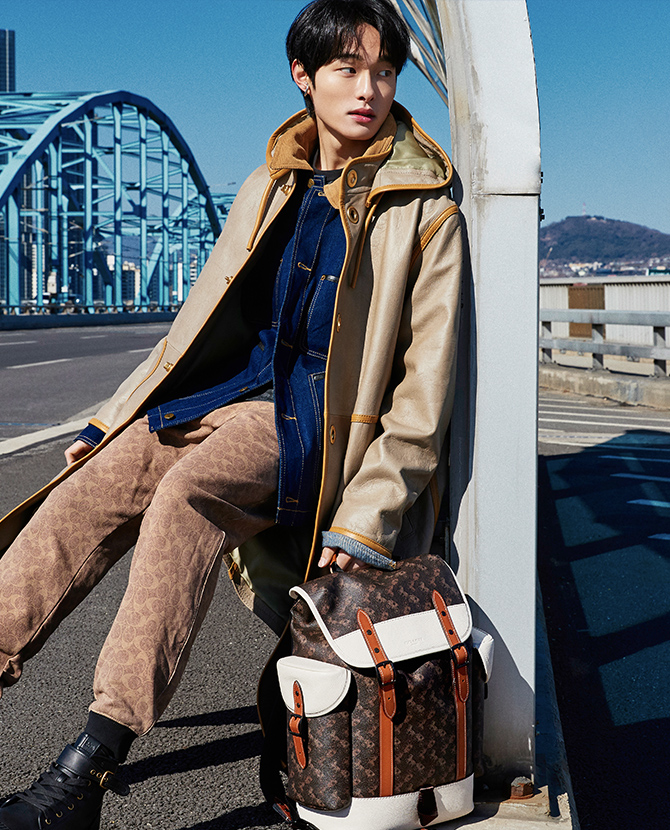 Since then, the young actor made a fitting debut in a campaign for the brand's Spring 2022 denim signature ready-to-wear and Hitch backpack––an accessory that plays a pivotal role in the tradition and heritage of the New York fashion house. After all, Coach was founded 80 years ago as a men's accessories brand and built its reputation on leather innovation and craftsmanship. And who better than rising star Chan-young to join the fashion house on their ongoing journey of reimagining their heritage and celebrating the new generation under the encouragement of authentic self-expression?
To find out more, we caught up with the actor over Zoom to learn more about his newfound fashion partnership, personal style and the power in dressing for yourself:
1. His first direct encounter with Coach was––in a way––a dream come true 
Upon finishing 'All Of Us Are Dead', Coach gifted Chan-young with a leather backpack to congratulate him on successfully completing the project. "I always had a dream that I would have a leather backpack to carry with me on my way to school when I became a college student," he shared. "Coach giving me that backpack as a gift meant that I was able to attend school as I had dreamt of and I'm super grateful of that."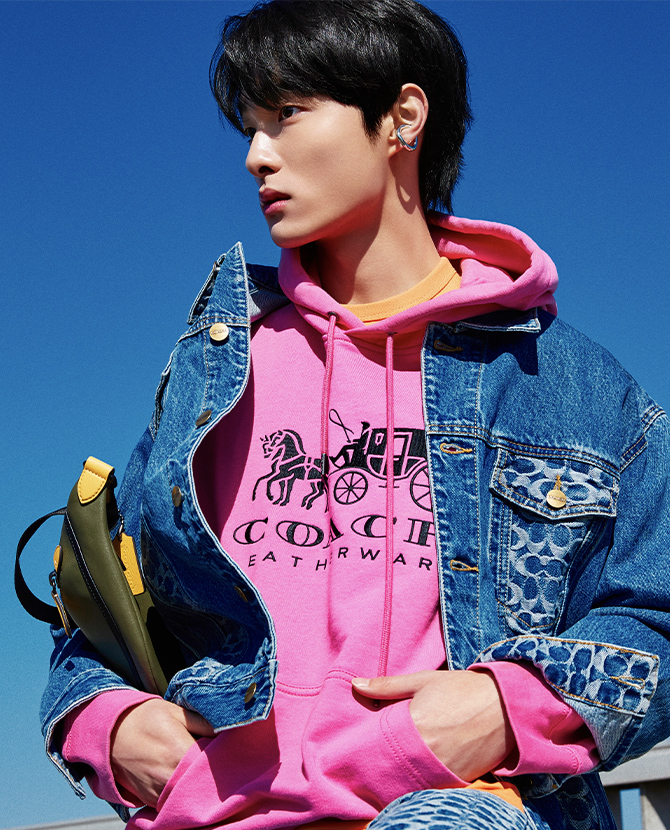 2. Since then, they've been inseparable…
"You asked me of the experience? The people at Coach told me that we are now one family and that's the impression that I've received while working with Coach. I felt like I was a genuine member of the Coach family. They have this warmth towards me and it has been a heartwarming, fantastic experience working with them," Chan-young said, adding that the brand also gifted him with a handwritten letter and cardigan for his mother in celebration of his 21st birthday a couple of days ago. "I was able to be born because of my mom––it was a special day that was made possible because of her so I was really touched that Coach would even think of my mom and prepare something for her."
3. …And the synergy is undeniable
"Coach has a brand purpose which is the courage to be real. I've always believed that there is a strength that comes from being your authentic self, being your natural self. I think that I am a good match with Coach in that sense. They are a global brand with a long history and heritage but nowadays you can see that it tries to be very different with new projects, and new collaborations with different brands. This really appeals to the younger generation to people who are interested in fashion so they provide items that appeal to different people, and a wide spectrum of choice. There are items that has its tradition and there are also trendy items as well. I think there is a very good harmony between the two."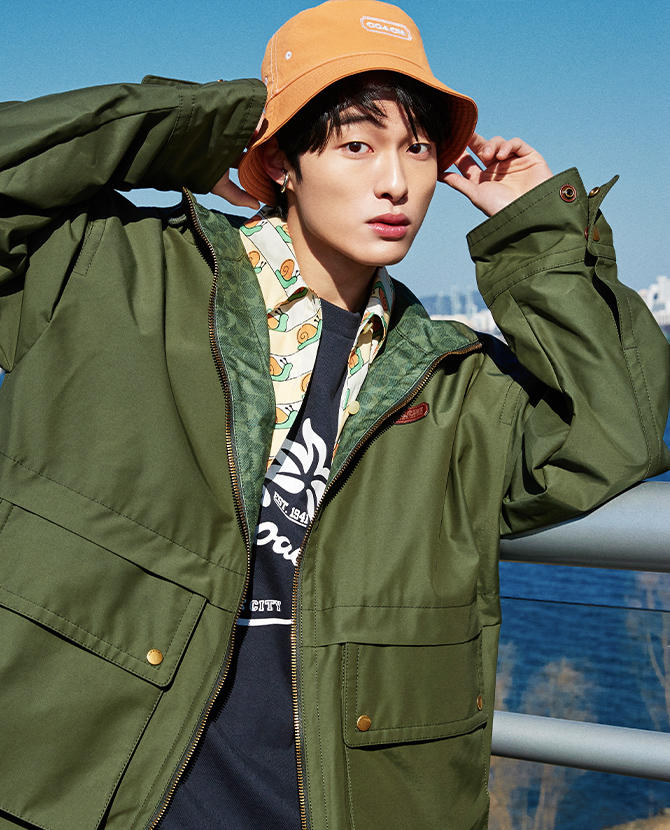 4. His personal style can be described as…
Oversized and comfy. "I like clothes that give out a cute feel, and styles that are neat and tidy. Having said that I think Coach matches with all of what I said because they have a wide spectrum of different items that give out different feels. For example, there's the dandy yet tidy look, the comfortable look and the outfits that look cute as well. These can be matched with different bags and accessories which create a synergy and I think it's a good match with my style," the actor explains.
5. Nothing beats the joy of dressing up 
"My fashion secret? I like to wear clothing that is comfortable but I also like to dress up. When I feel great, I like to wear a party look and wear a shirt, slacks, a ribbon tie, a watch. On days when I dress up, it feels like I'm at a party the whole day, and it really brings my spirit up."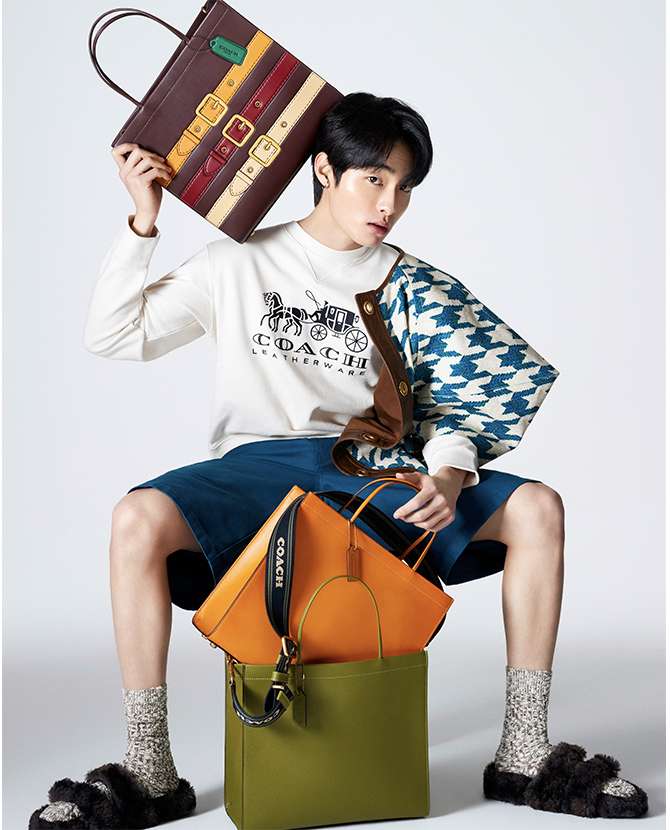 6. It always comes back to the Coach leather backpack
When asked of his Coach item of choice for survival during a zombie breakout, the actor decided a leather bag would be the most practical choice. "Survival is what's most important here," he explained. "With a big leather bag, you can carry a lot of the things you'd need for survival. Coach's leather bag also has this outstanding quality and durability. They can be used by fathers and handed down to their sons, so they're well maintained during a crisis situation. You can use it as protective gear to make sure you're not bitten by the zombies and also as a weapon by throwing it at them. On top of it all, the bag is also stylish!"
7. But his go-to Coach item for the everyday would also have to be his baseball jacket
"It's from two seasons ago and the arm part is made out of leather. This was a style that I really liked since trying it on for the first time. From winter all the way to early spring, it was a staple for me––I had it on wherever I went."
View this post on Instagram
8. If you want to feel confident in what you wear…
Chan-young's advice is to stay curious! "I think that the more you try on different styles, the more you'll be able to understand what the right style for yourself is. One of the Coach brand values is to wonder what if, which means that you should have this curiosity to try something new. Don't be scared to try something that you've never tried before." He adds that he enjoys visiting shops on off days to try out new things: "I prefer offline shopping than online, because I think it really helps to understand the history of the brand to find the right style for yourself."
9. New York and Los Angeles are on his list of places to visit 
"I have this fantasy of New York and also Los Angeles because I love 'La La Land'. I understand there's a fashion show in September in New York and I think it would be a great experience if I was able to visit New York at that time with Coach!"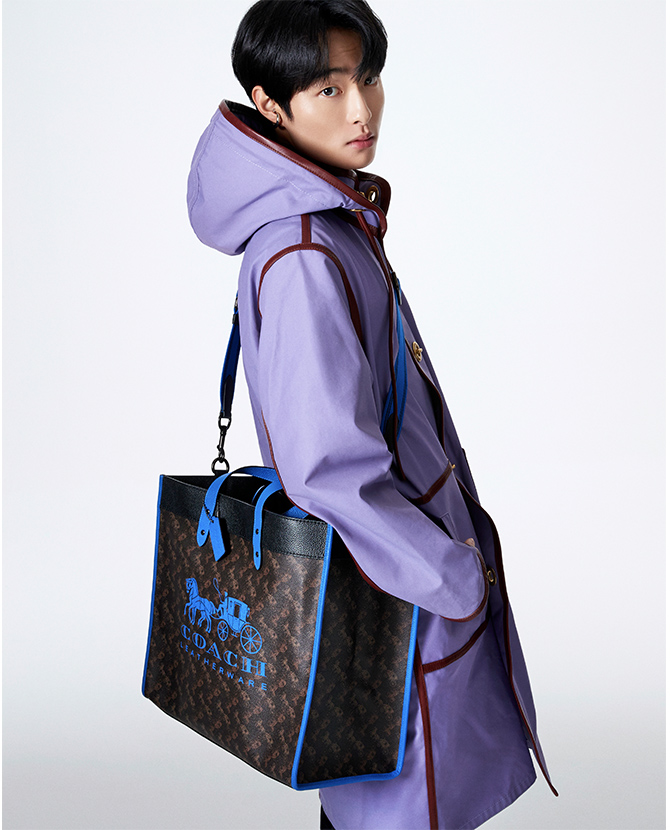 10. As for what's next? 
Season two of teen noir drama 'Juvenile Deliquency', in which Chan-young plays the role of exemplary student Gong Yoon-tak, airs this month. "In June, I'll also be shooting 'Delivery Man' where I play the role of a taxi driver," he adds. "There's a chasing scene, there's romance and it's also kind of a thriller, so there's various things to look forward to so I hope you enjoy it!"
Read more fashion insider features here.