Features
Fashion Insider: Up-and-coming model Alyssa Safura on her experience walking for KLFW 2023
Breaking the mould
Featured images: @cloudyamirul/Instagram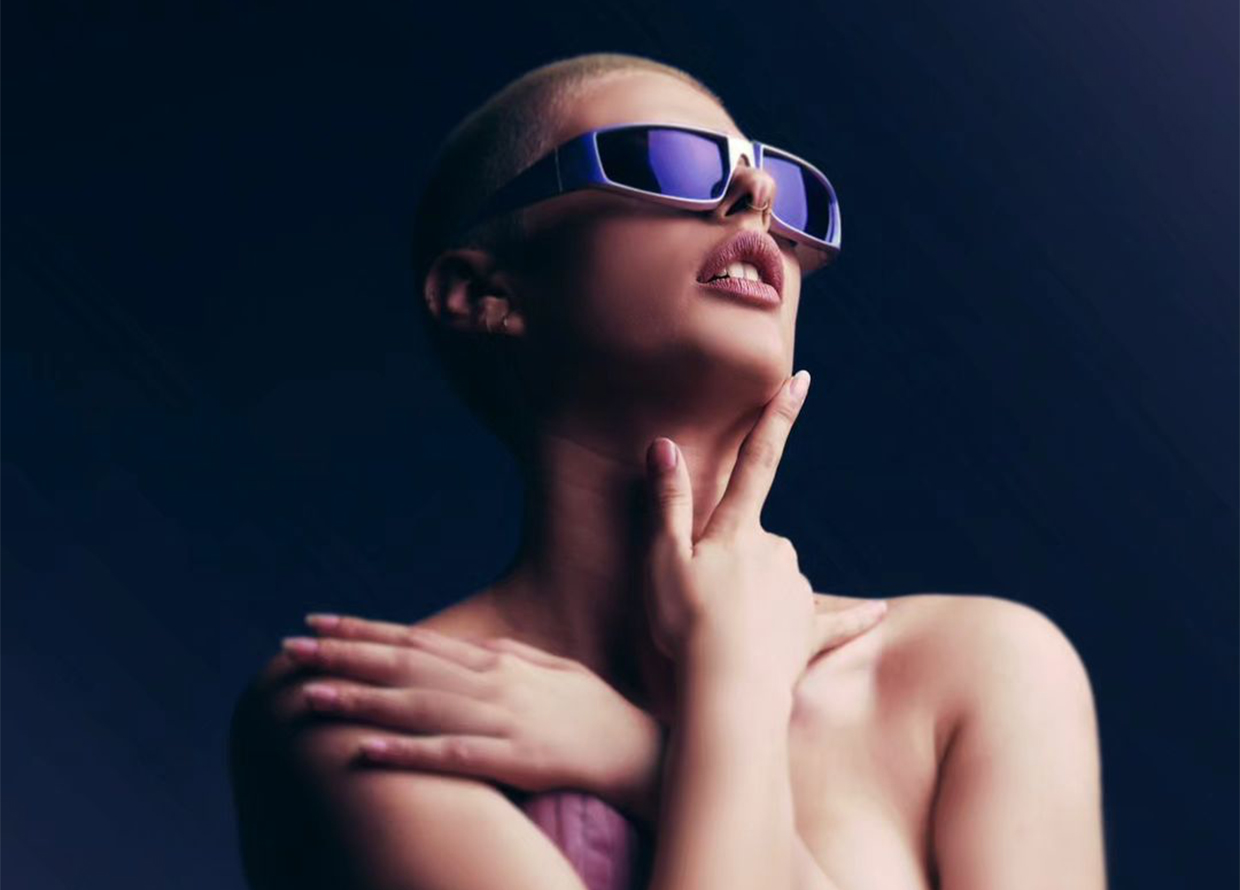 With designer pieces come the models who flaunt them on the runway in front of front-row spectators. It's true that modelling is an exciting career that many want to pursue, but behind the glamorous scenes of fancy clothes, stunning hairstyles, and spotless make-up lies dedication, hard work, and a thick skin to bear criticism and rejection. After all, it's not just about standing around looking beautiful.
Those who are resilient will never give up reaching for the stars, and one local model on the rise is Alyssa Safura, who recently walked the runway for Kuala Lumpur Fashion Week 2023. Born and raised in Kuala Lumpur, the Malay-German model joined the industry as early as 2017 and has landed on the pages of leading local magazines over the past few months thanks to her bold, androgynous image.
Before KLFW 2023 draws the curtains, we spoke with Alyssa Safura about her style as well as her experience opening Hatta Dolmat's show and walking for Neonate this week.
View this post on Instagram
What was your first memory of fashion? 
"One of my first memories of fashion was watching America's Next Top Model every week with my family. I was always fascinated by the show, and it was a nice little family ritual of ours."
How did you get started as a model and what made you decide to be one? 
"I first shaved my hair back in 2017 and decided to try out some modelling whilst studying as it was something I had always been curious about. At the time, I'd say I was mostly trying it out for fun. Fast forward to this year, I shaved my hair again after a horrible haircut and chose to bleach it for the first time in my life. With my new look, I felt more confident and made the decision to re-enter the modelling world and I was given the opportunity to sign with Wu Models. They've been supporting me in getting more exposure in the industry, and I'm excited to see how far we can go together."
Who have been some of your role models or inspirations, and why?
"I've been very inspired by the Malaysian models that have made it big in the international scene, such as Nia Atasha and Ridzman Zidaine. They've shown that local models do have a place in the industry, and it is exciting to see more of us getting out there."
Can you tell us about your experience joining the KLFW Model Search and walking at the KLFW this year? 
"It was my first time joining the KLFW Model Search and with most of my experience being in front of the camera, I was both nervous and excited to audition for it. But I am very happy that two designers from the casting chose me. It was an honour to be a part of Neonate's impressive show in Sepang, and to open for Hatta Dolmat's show in his beautiful designs."
View this post on Instagram
How would you describe your style? 
"Since shaving my hair, I've been enjoying expressing myself more androgynously—anything oversized, dark colours, edgy, paired with some Dr Martens boots or sneakers. But every now and then, I would enjoy switching things up and wearing something that reflects my feminine side as well." 
If you could only wear one outfit for the rest of your life, what would it be?
"I recently wore a patchwork style Moschino corset jumpsuit with a cropped blazer for a photoshoot and I think it may have been the nicest thing I've ever worn." 
What is the biggest lesson that you have learned since you became a model?
"The biggest lesson I've learned since becoming a model is patience. The industry comes with a lot of rejection and criticism, and at the end of the day, I needed to learn not to take these things personally and to keep pushing forward and believing in myself."
View this post on Instagram
Which model would you most like to work together with?
"I'd love to work with Alicia Amin. I love her work, what she stands for, and what she has done for Malaysia's modelling industry. We also have matching buzzcuts and I think we'd look amazing together."
What are your goals for the coming years?
"My goal is to grow my modelling career to the point where I can become an established name in the industry, both locally and worldwide. I look forward to learning more and gaining new experiences to be the best model I can be."
What would you be if you were not a model? 
"Since I started shaving and bleaching my hair, as well as helping others with hair colouring, I have discovered that I have an interest in hair styling or hairdressing and could see myself working in that field."
For more fashion reads, click here. 
| | |
| --- | --- |
| SHARE THE STORY | |
| Explore More | |