Fashion was spelled F-I-E-S-T-A at Dolce and Gabanna. With a front row decorated with the new generation of movers and shakers, Stefano Gabanna and Domenico Dolce sent a mob of merry-makers down the catwalk, moving and shaking to a Neapolitan groove. The collection echoed the celebration with references to the region and its archives of lace, embroidery, and pizzazz in excess. In signature house fashion, out stormed the D&G army at the end, announcing their arrival in ironic logo tees—copying what was once copied, knocking off forgers along with any doubt of the duo's reign as kings of the game.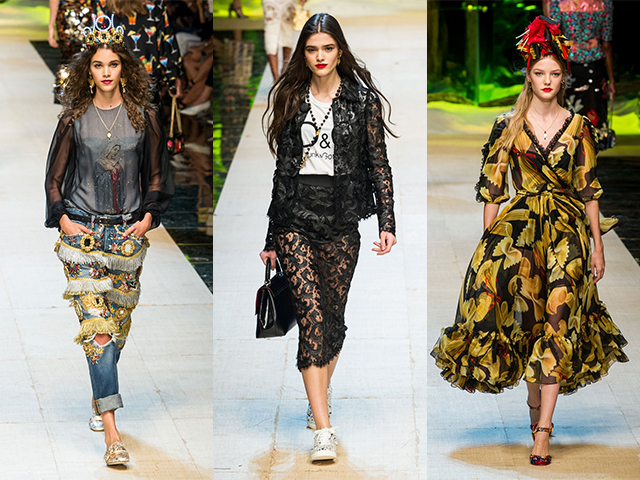 Suspended in an interlude, Salvatore Ferragamo falls back into the lull of past victories. Building upon the brand's key successes, the show doled out a series of classical womenswear with whisper of the word of the year—athleisure. The arguably timid translation did not however, distract from the exeptional quality and finesse that has been upheld by the brand. The skillful interplay between delicate ruching and concise construction elevated many pieces with nary a miss.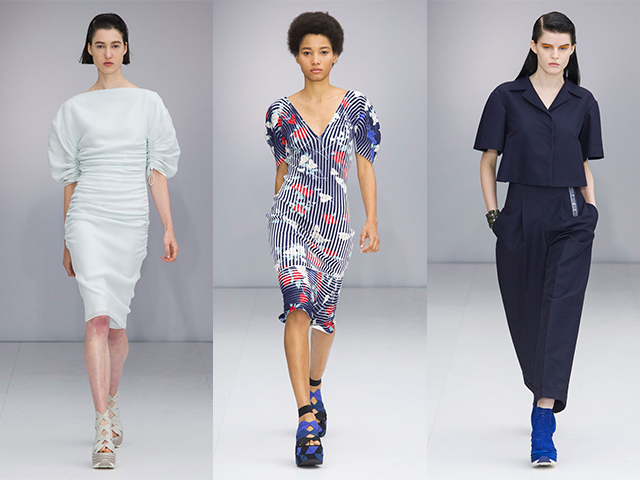 It greatly excites when a label toddles past infancy into steady steps. The Burmese native reaches back into her rich cultural heritage to present an invigorating discourse on connectivity in a pseudo-connected world. Delicate Asian motifs faded into the embrace of spirited bursts of sporty articles. The intelligent and sensitive marrying of the two contrasting narratives spoke of the careful consideration Stella Jean puts into her craft. The parallel plot of athleticism was born of the designer's opinion of sport as a universal link. This resulted in an artful amalgamation that proposed loyalty and camaraderie.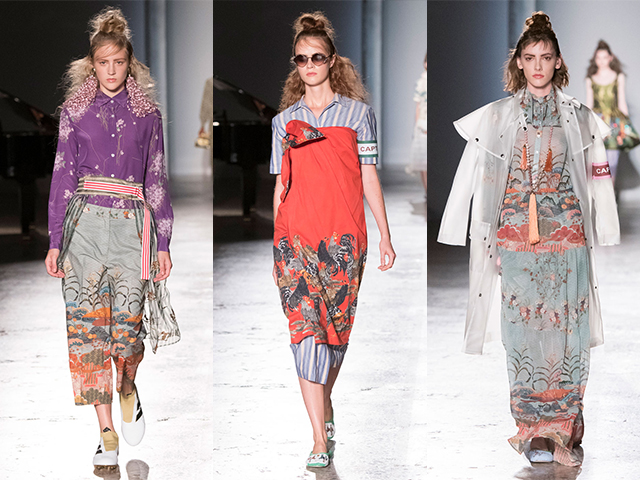 Marni's Spring 2017 showcase unfolded like a progression of static frames in a romantic documentary on architectural splendour. Utilizing the show format to her favour, Consuelo Castiglioni sent her looks out in order of a gradual evolution of colour. Whites were followed by washes of oatmeal that gave way to earthy tones with punches of fire, which was extinguished by a misty cerulean. A lady in lilac handling a dusty rose carrier led the marooned with the greyscale trailing behind. In a show this silently complex, the congruous colours were but a backdrop to the astounding architecture worked into each garment. Stealing the show were pockets so copiously spacious that they could probably steal everything in sight as well. However, all the exaggerated forms and overflowing textural mélange could not distract from the wonderfully balanced and edited nature of each ensemble. To Castiglioni we tip our hats while singing, "We'd rock a pocket; rock a pocketful of sublime." Any day.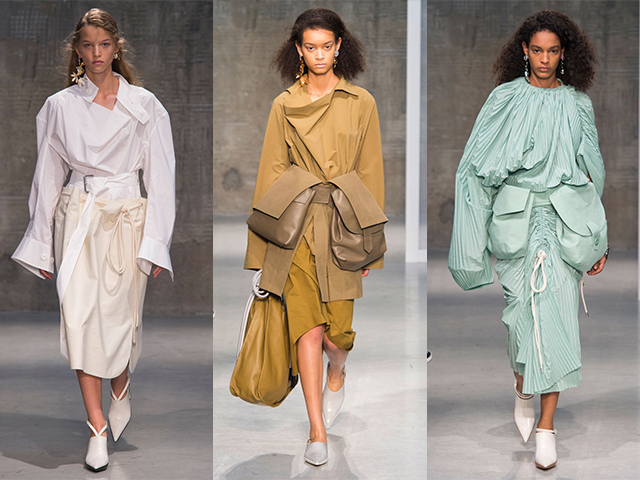 Related stories:
Milan Fashion Week: Highlights of Day 4
Milan Fashion Week SS17: Day 5 Street Style
| | |
| --- | --- |
| SHARE THE STORY | |
| Explore More | |