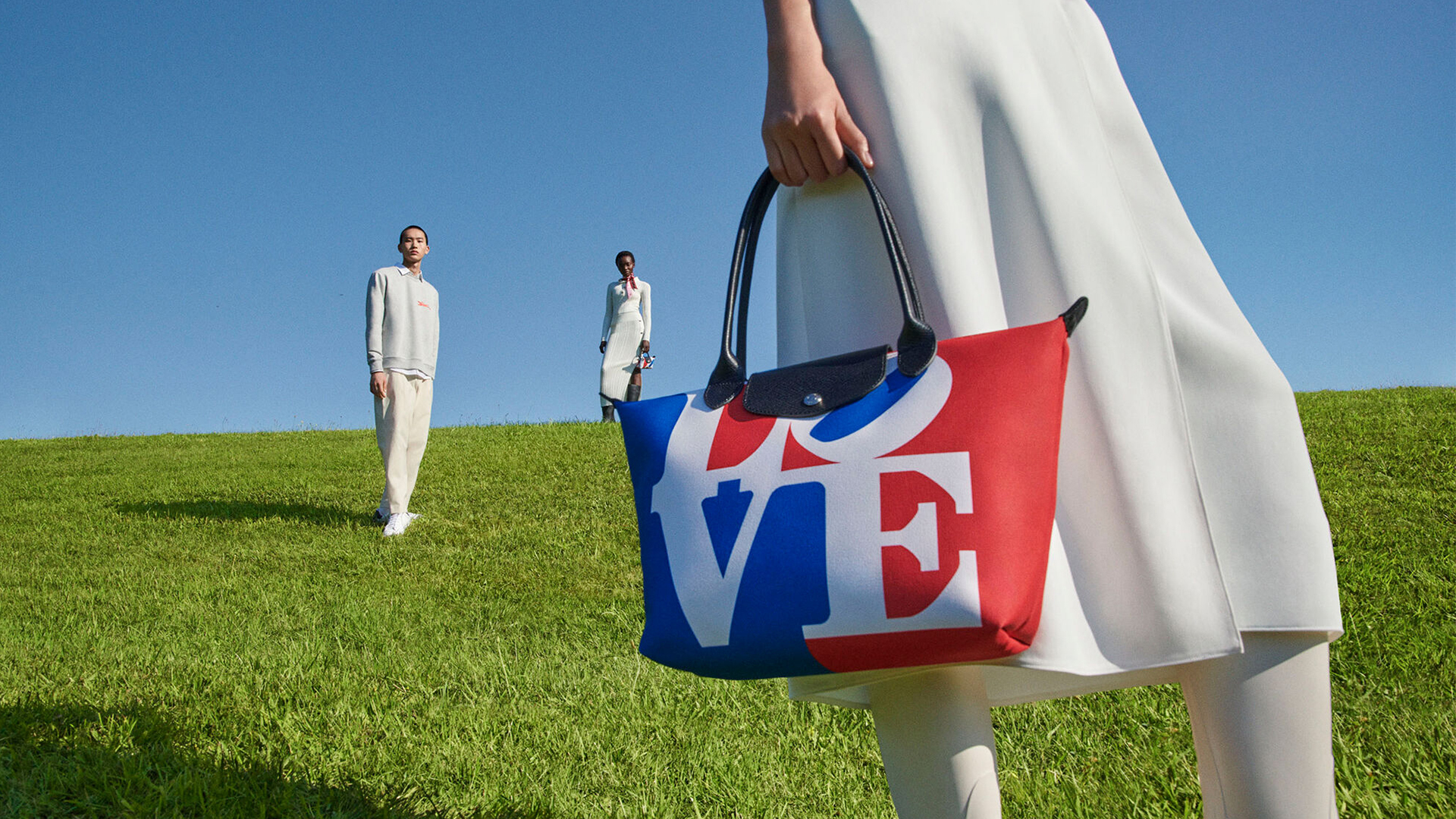 When discussing the iconic Pop Art movement of the 1960s, it would be remiss not to mention the prominent American artist Robert Indiana. He was renowned for his famous stacked 'LOVE' font—which you've most likely seen—an image that stands as one of the most recognisable and enduring artworks globally, celebrated for its boundless optimism and everyday relatability.
Playing a pivotal role in shaping the art community worldwide, Indiana's work is celebrated for its development of assemblage art, hard-edge painting and the exploration of the American identity. The origins of the 'LOVE' design can be traced back to his humble beginnings when he shared a series of frottage drawings with his friends. Over time, this concept evolved, finding its way to paintings, sculptures and prints, ultimately solidifying its status as the beloved icon we recognise today.
Presently, the 'LOVE' design shares common values with the Longchamp Le Pliage—notably in its simplicity, innovative design and palette of optimistic colours. Love, as a universal message that transcends cultural boundaries, combined with the timeless appeal of the Le Pliage line, makes the ideal foundation for a new collection.
"I have always admired the late American artist Robert Indiana, partly because I felt his work, which is so graphic in style and optimistic in tone, really matched the bold spirit and bright energy of Longchamp,"
— Sophie Delafontaine, Longchamp Creative Director
Ahead, explore five features of this new line that you'll adore.
Love in all sizes
The 'LOVE' image is introduced in three different colour options inspired by Indiana's original artworks. They are available on the canvas Le Pliage travel bag, the shoulder bag and the pouch. Additionally, two new square versions are offered—one in a roomy tote size and the other in a smaller cross-body style.
A bold statement
For its leather offerings, you'll find the cowhide Le Pliage in an extra-small size with the 'LOVE' image embossed in three monochrome colourways. In addition, the design is also available as a cowhide leather keychain or emblazoned on a white T-shirt and grey cotton sweatshirt to match.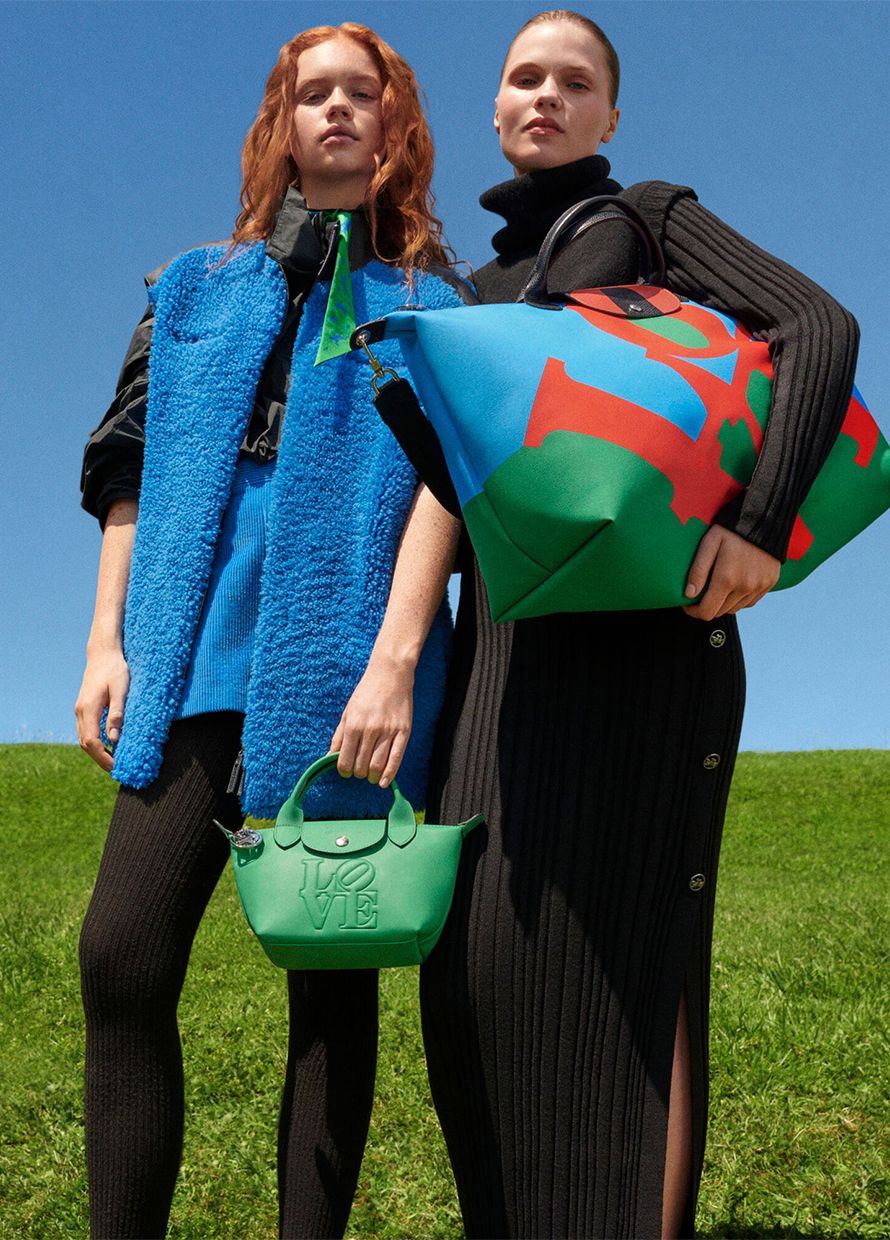 All in the details
The signature Longchamp zipper, a medallion showcasing a jockey on a racehorse, has been reimagined with the addition of a star, symbolising the merging of the Parisian brand with the identity of the American artist, known for frequently incorporating stars into his artworks.
Fashion-forward
Not overlooking stylish accessories, Longchamp offers a silk scarf or twilly, which pays tribute to Indiana's fascination with numerology with brightly coloured numbers.
An exclusive touch
In line with Indiana's language of love and inclusivity, a special Asia Pacific design is introduced, a black cowhide leather Le Pliage XS, featuring Indiana's favourite number eight, a symbol that is associated with good luck in Chinese culture. It is embossed in red—a shade signifying celebration and prosperity.
Shop the collection here:

Five minutes with Sophie Delafontaine
Here's what the brilliant mind behind the brand has to say about the exciting new line.
On what sparked the creative homage
"The relationship between fashion and art is something that remains endlessly inspiring for all of us at Longchamp. When it comes to collaborations, the late American artist Robert Indiana was always on my list because I felt his work—which is so graphic in style and optimistic intone—really matched the bold spirit and bright energy of Longchamp.
"I approached him around six or seven years ago when he was in his eighties. After he passed away, I continued the conversation with The Robert Indiana Legacy Initiative, which agreed to proceed with a capsule based on 'LOVE', the image of stacked letters he first created in 1964 as a series of frottaged drawings. What intrigues me about this work is that it has become an icon of 20th Century Art. Indiana's paintings and sculptures are in major cities and museums around the world. I wanted to introduce his legacy to a wider audience and to celebrate a universal message of optimism."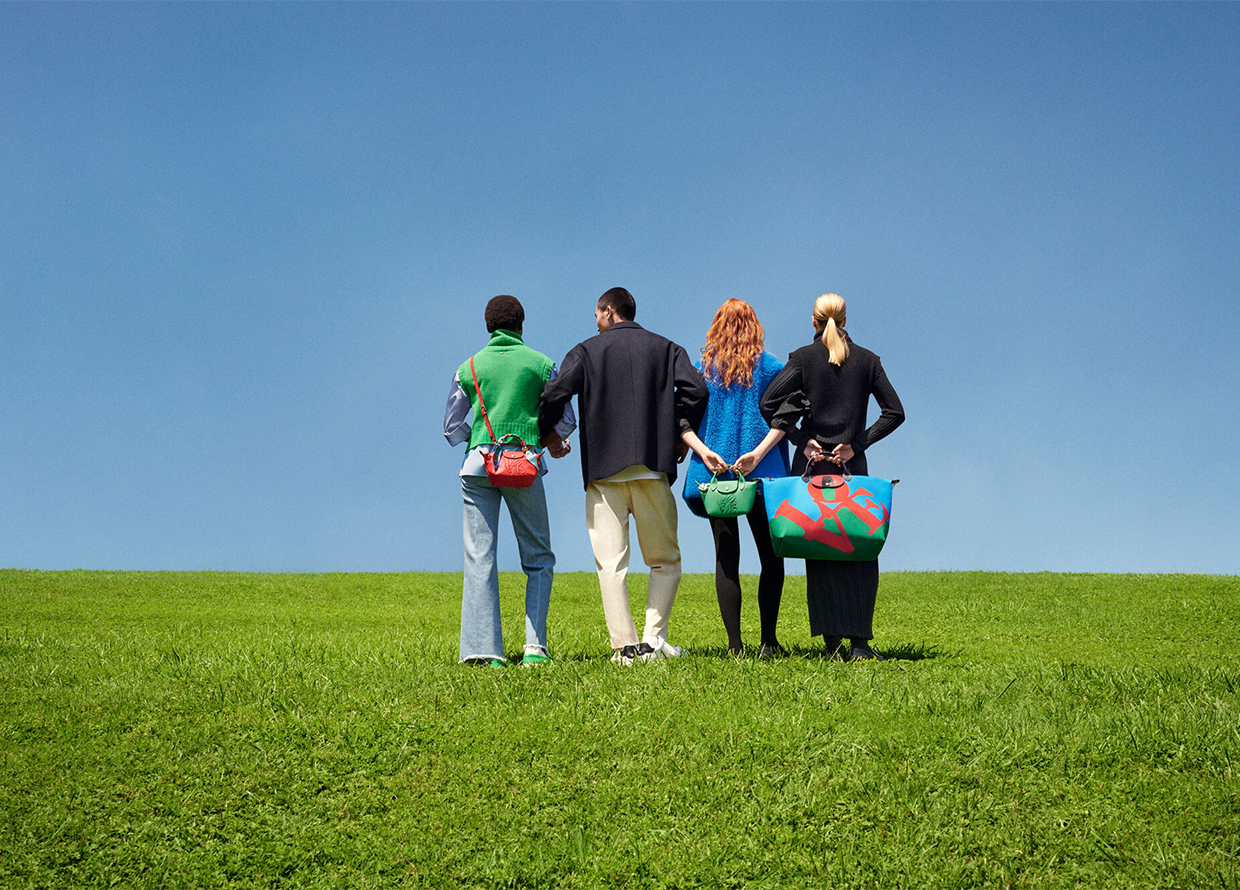 On the significance of Indiana's artwork
"At Longchamp, we always speak about authenticity and energy. For me, Robert Indiana's 'LOVE' image is all about truth, and it conveys passion—which also expresses itself in terms of good energy. Love is universal, a positive message that is understood all over the world, and I liked the idea of reproducing this message on Le Pliage, which is a universally beloved bag that remains accessible to so many people. I felt that there was a natural synergy between Robert Indiana and Longchamp, too, in the strong graphics and bold colours that the artist chose throughout his career."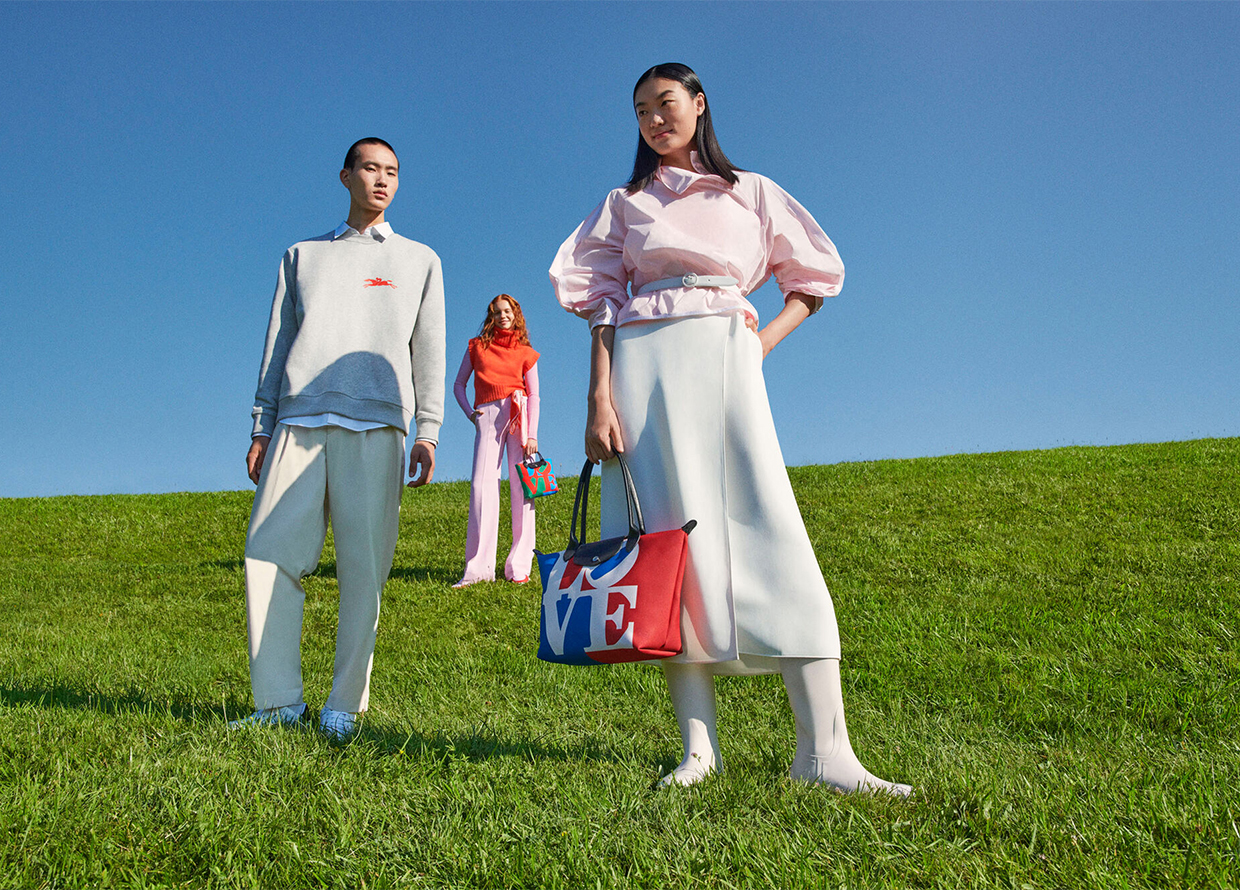 On the design process
"We spent a lot of time researching and understanding more about his choice of colours, his typography, his love of numbers and numerology, and his love of words. The capsule comes in three colourways, all of which are taken from Indiana's original artworks. Then, when it came to shape, we added some new bag shapes to the Le Pliage bag family that are totally square to reflect his square canvases. We also reproduced some of his brightly coloured numbers on a silk scarf, a limited-edition bag and stickers for packaging."
The Longchamp x Robert Indiana collection is available in all Longchamp stores nationwide and online at Longchamp.com.
For more fashion reads, click here.
| | |
| --- | --- |
| SHARE THE STORY | |
| Explore More | |