1. Before the show began, no event is complete without a pre-party—guests were treated to a round (or more) of drinks at The Lady Dior Pub the evening before. The snazzy English pop-up bar was taken over by the maison, from the "windows to the bartenders", spotted here:
2. The next morning, guests embarked The Dior Express to head north from Victoria Station to the palace in Oxfordshire, England. No one can say that the two-hour ride was too long or treacherous of a journey, not when three-course meals and free-flowing champagne were served in crystal stemware. VIP attendees of the day include Kate Mara, Emma Roberts (who took over Dior Snapchat for Cruise 2017), Kate Beckinsale, Kiernan Shipka, Alexa Chung, Eva Herzigova, and Elizabeth Olsen.
3. The show's venue of choice was a subtle nod to its rich history—the Baroque-style Blenheim Palace in Oxfordshire was the location for two Dior shows back in 1954 and 1958 respectively, and is currently the residence of Duke of Marlborough. Opulence was clearly the theme of the day, and guests were welcomed with trumpeters decked in military regalia—at this point we're wondering if the VIP treatment can get any more luxurious than this.
4. Interim designers Serge Ruffieux and Lucie Meier were meticulous about the finer details of the show: Prints from the fox hunting themed carpet were similar to those of the tops and dresses on the runway; handbag charms such as owls, rabbits and foxes harkened back to the late Monsieur Dior's partiality to good luck charms; a plethora of scarf details were strung on blazers and models' wrists; and not forgetting the house's signature très chic coats in flattering, A-line silhouettes.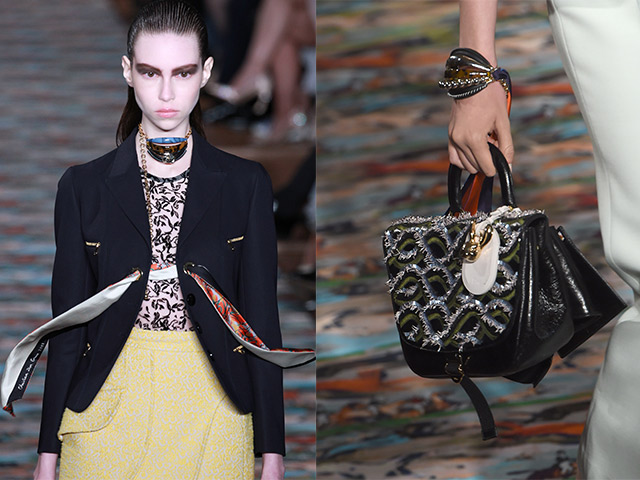 5. But quirkiness was key this season as well. Layering and print-on-print were evident in many looks, alongside ruched details and majorly puffy sleeves that were trending on the runways of AW16. Not forgetting the accessories game in which Dior excels so well in—all the handbags were designed by British artist Marc Quinn, and the next It boots came in the form of lace-up, chunky gold-heeled versions that evening. There was an underlying modernist feel to the collection, an element that Raf Simons had left behind which Ruffieux and Meier took to interpret it in their own way(s)—and we daresay that this might be a better feat than the collections before.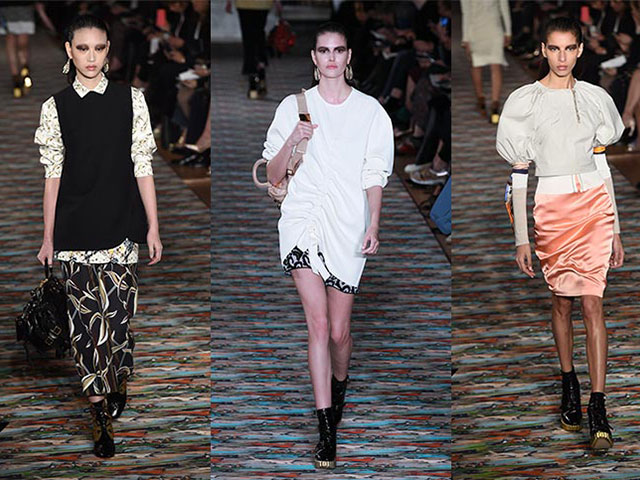 Take a look at the collection here:
{insert gallery tpl="slide-freesize.tpl" id="Dior Cruise 2017″ rid="4047″ order="a_tstamp"}
Catch the highlights of the show below:
Related stories:
5 Things to know about Louis Vuitton Cruise 2017
| | |
| --- | --- |
| SHARE THE STORY | |
| Explore More | |