As the world muses on the year that has been, its walk down memory lane would pass as a lazy saunter in comparison to the strut these two girls command
One, a bodacious blonde and the other, a bewitching brunette; the Hadid sisters' domination both on and off the runway is no child's play. Albeit considerably fresh in the modeling sphere, Gigi and Bella Hadid have racked up enough awards, endorsements and jobs between them both to put many industry veterans to shame.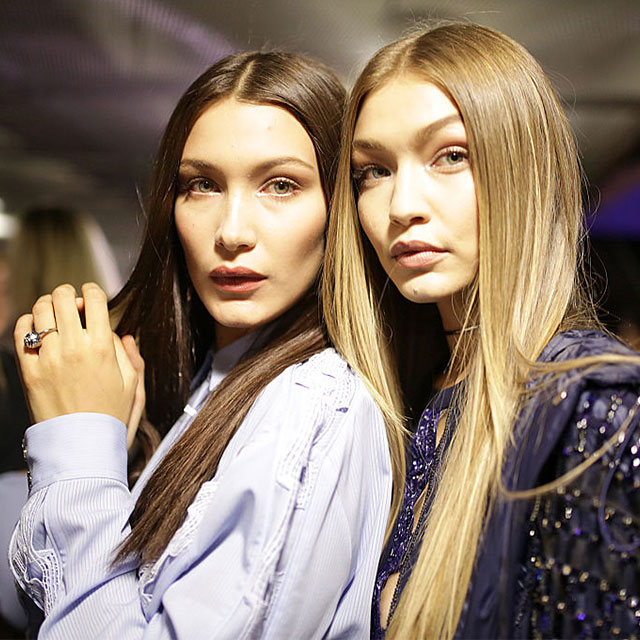 In 2016 alone, over 50 runways and another 50 glossy covers have featured either both or one of the Hadids.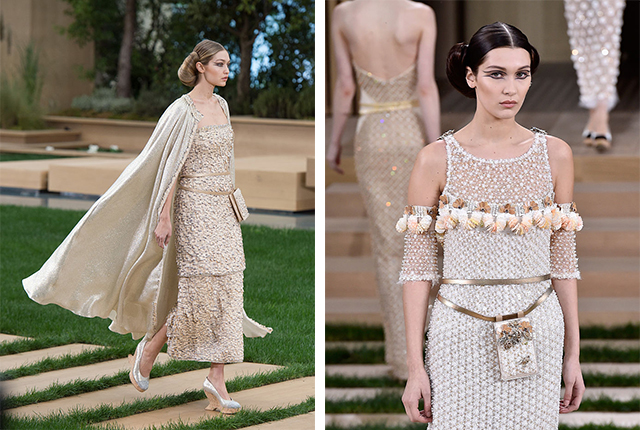 Born of a genetic lottery-winning combination of a Dutch-Palestinian parentage—with their Dutch-American mother, Yolanda Hadid personally having 15 years of modeling experience—the girls' entry into the industry was hardly a coincidence.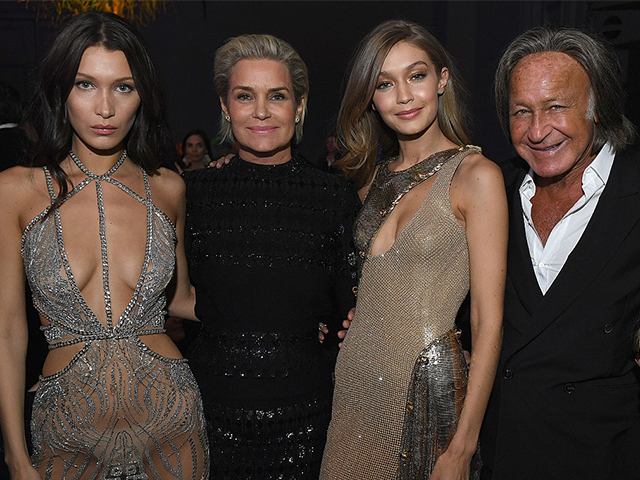 Gigi Hadid was but a toddling two-year-old when she posed for Baby Guess after being discovered by the brand's co-founder, Paul Marciano. She returned as the face of Guess in 2012 and has since starred in three campaigns. A move to the Big Apple a year later tied up with a contract with IMG Models, and a New York Fashion Week debut was made the following year.
Only a year younger, 20-year-old Bella Hadid broke onto the scene a little later in life. A few commercial projects and campaign work in her teens led to a signing with IMG Models in 2014.
To say the talents of the Hadid sisters are confined to modeling is to seriously undermine their journey towards becoming the multi-hyphenate professionals the modern world admires. Bella was a trained equestrian—until her battle with Lyme disease threw a wrench in her track to the Olympics—and pursued photography in college prior to her current position in the limelight. Gigi also shows an aptitude for athletics and arts; leading a varsity volleyball team, donning the director's hat for DNCE's 'Cake by the Ocean' music video and hosting the American Music Awards.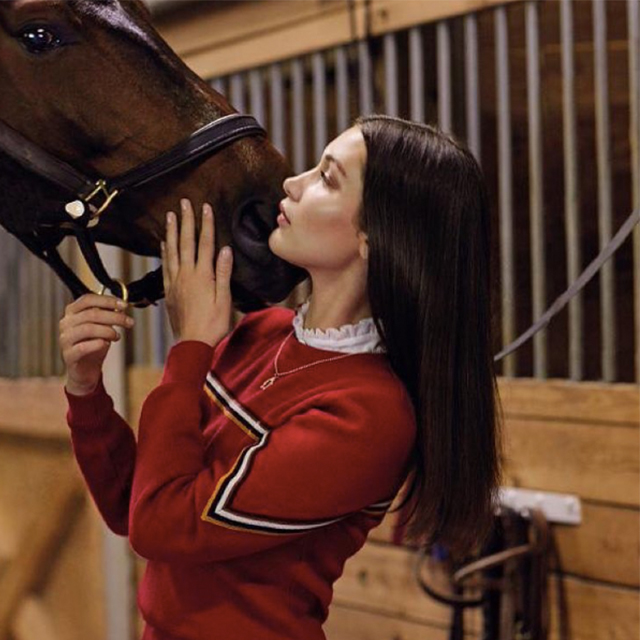 Under a shared spotlight, ensuing whispers of sibling rivalry pit the sisters against one another. Although both parties stand in adamant denial, the onlooker's perspective is one that thrills to the sound of competition.
Well, for the sake of a few cheap thrills, here is "Gigi versus Bella":
SOCIAL MEDIA
Their meteoric rise owes much to them being bonafide digital darlings but Bella's 8.9 million Instagram followers is still a long way away from Gigi's 27.2.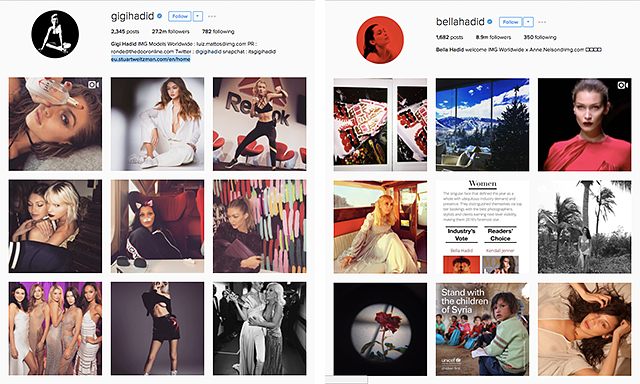 PROFESSIONAL ACCOMPLISHMENTS
The American Vogue; AKA the most coveted cover—Gigi has one. Granting Vogue US has yet to bestow Bella with the same honour, she nabbed the cover girl spot on Glamour magazine's all-important September issue while her older sister was noticeably MIA that month.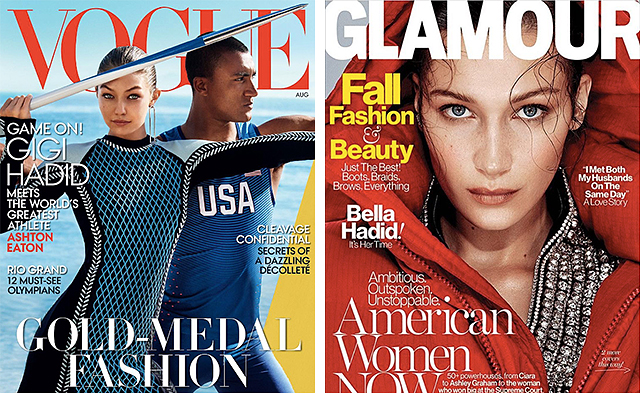 DESIGNER COLLABORATIONS
Oh, that proverbial plume added onto one's chapeau may be all too common of late but the truth of the benefits remains. Both sisters scored major endorsements and played designer this year.
AWARDS
The British Fashion Awards may have named Gigi "International Model of the Year" but Bella has collected three "Model of the Year" titles this year alone—from Daily Front Row, British GQ, and the Models.com Industry Awards.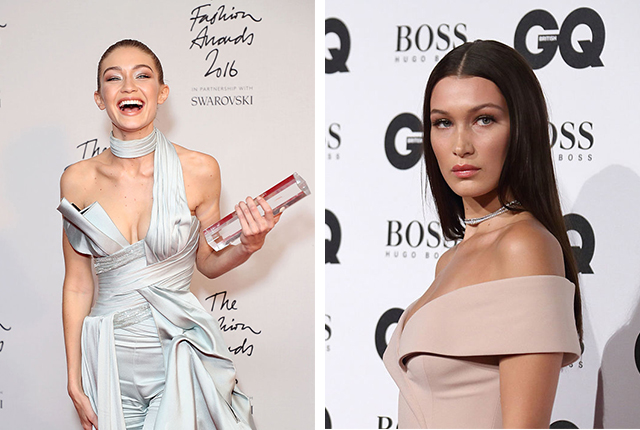 LOVE INTERESTS
While Gigi and Zayn Malik are still having pillow talks, the Bella-Weeknd love affair ended this year.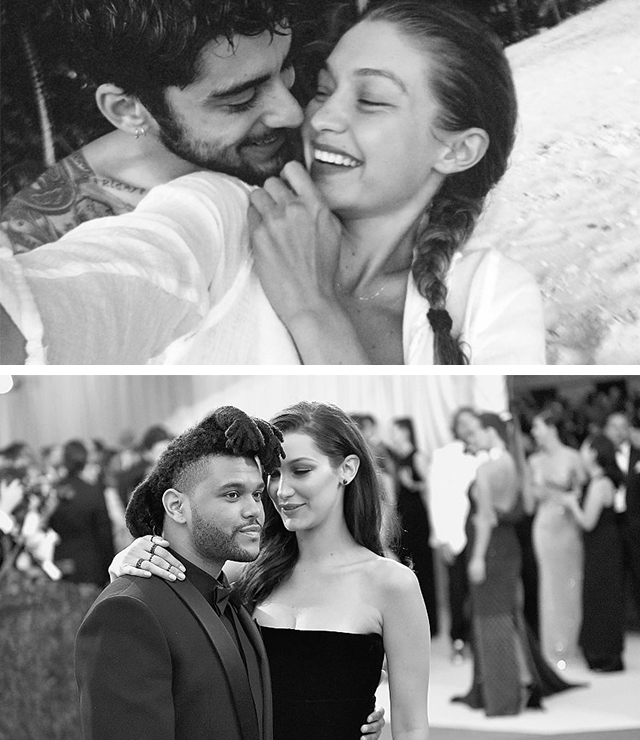 HIGHLIGHTS
In the battle of Gigi vs. Bella, VS could also stand for Victoria's Secret. The elder Hadid fluttered down the runway in her newly earned wings but it was the moment between Bella and aforementioned ex-beau who earned the interweb's attention.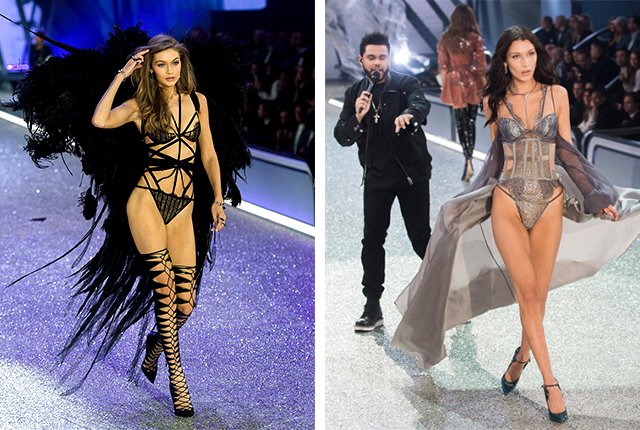 With 2017 drawing near, we're scrubbing the scoreboards clean in anticipation of bigger and brighter headlines. Hey, perhaps next year, the baby Hadid—Anwar—would pop up as 'Man of the Month' on Buro 24/7 Malaysia.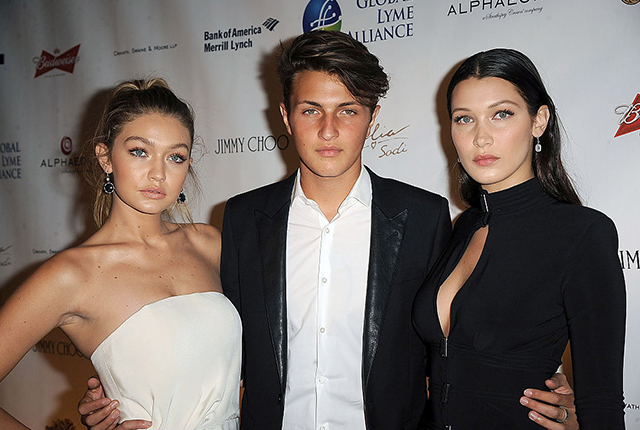 Three cheers to the (soon to be) formidable trio!
Related stories:
Man of the Month: Benedict Cumberbatch
Muse of the Month:  Leandra Medine