Fashion Editor Joan took on the challenge to wear her least favourite colour for seven days straight for an auspicious start to the Year of the Pig
Let's be clear: I have nothing against the colour red—it's just never at the top (or second, or third) pick in my preferred colour palette. That being said, one of my New Year's resolution this year—besides drinking more water—is to incorporate more bright hues in my usually white, black and navy blue wardrobe, so I'm determined to make this work. After all, there's nothing bad about attracting good fortune and joy for the new year. To prepare for the challenge, I made a conscious effort to shop for red clothing leading up to Chinese New Year, and although I somehow ended up with one too many red sweaters which are: A) almost identical to one another, and B) not ideal for the Chinese New Year heat, I'm determined to make it work. Here's how I fared:
Day 1:
I'm usually back at my dad's hometown, Penang (a small town called Tasek Gelugor) for the first few days of Chinese New Year, and #kampunglife usually means T-shirt and shorts all day, every day. However, this year, I made a point to dress up for our reunion dinner. To ease into the colour, I opted for a floral top (that exudes a hint of vintage feel) with flared jeans and mules for a get-up that's dressy yet at ease. And to turn up the "huat", I finished the look with a red bracelet.
Side note: The shirt is perfect for the heat, although I wish I swapped the long jeans with something shorter instead.
Day 2: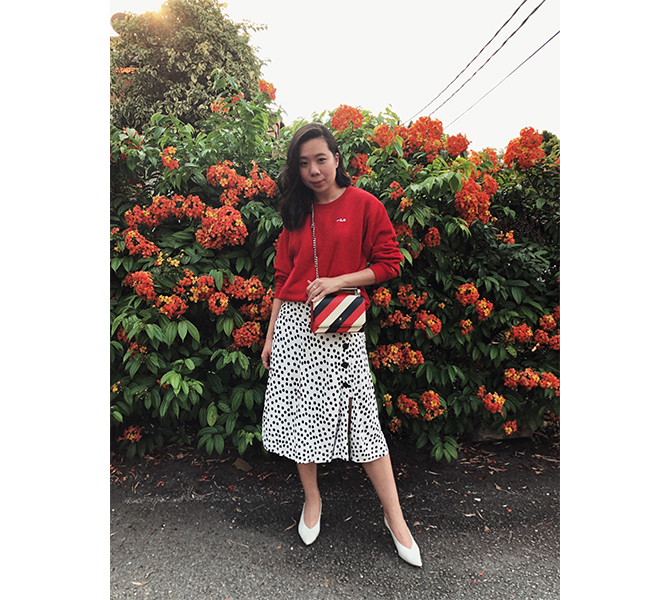 Gong Xi Fa Cai! I decided to wear one of the three red sweaters I got for a day of visiting since I'll be indoors most of the time, and although I could've worn something airier, I liked how comfortable and cosy I feel in this look, especially when I'm lounging (and snacking!) at my friends and relatives' homes. The polka-dot skirt was a great pick to inject that bit more femininity and balance out the slouchy, casual top, and the clashing striped print (in the form of the bag) gave the overall outfit an added interest.
Day 3: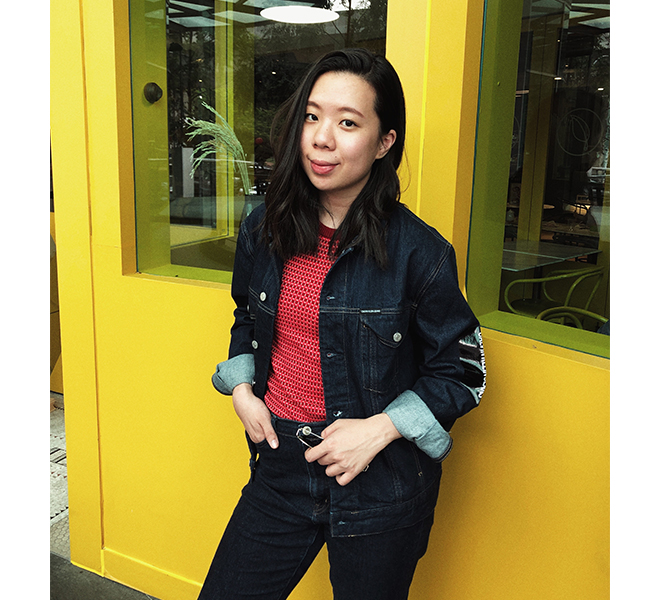 Those who know me will be aware of my love for denim—it's a fail-proof and fuss-free way to dress up the simplest of looks. Here, I wore the dark denim co-ords with a knitted red top, and sunnies for another day of house-hopping.
Day 4: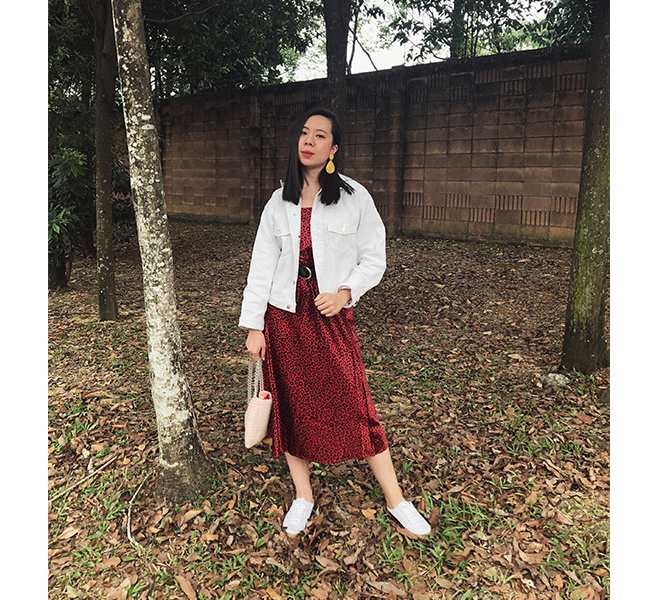 Another one of my favourite trends? Leopard print! Needless to say, I'm more than happy that it's making a roaring comeback this season. To make it daytime appropriate, I added a belt to break off the statement piece, threw on an oversized denim jacket to amp up the casual feel, and also added a pop of yellow for a hint of colour-clash. My bag of choice? A beaded bag that I still can't get enough of, not to mention it's the perfect length for keeping angpaus. This was one of my favourite looks of the week!
Day 5: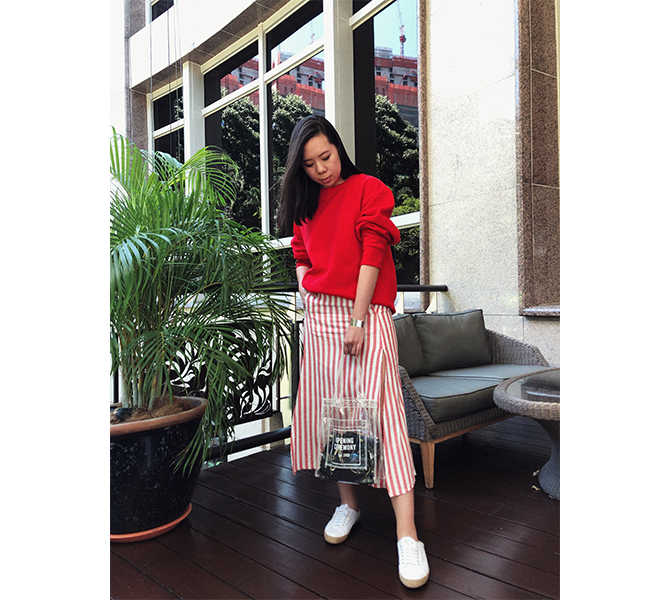 As I got more comfortable with the colour, I started incorporating more red into my get-up. For a day of feasting, I went red-on-red with a sweater-midi skirt combo, loosely tucked to strategically shield my post-meal food baby. The side slits on my skirt add that flow to my every step.
Day 6: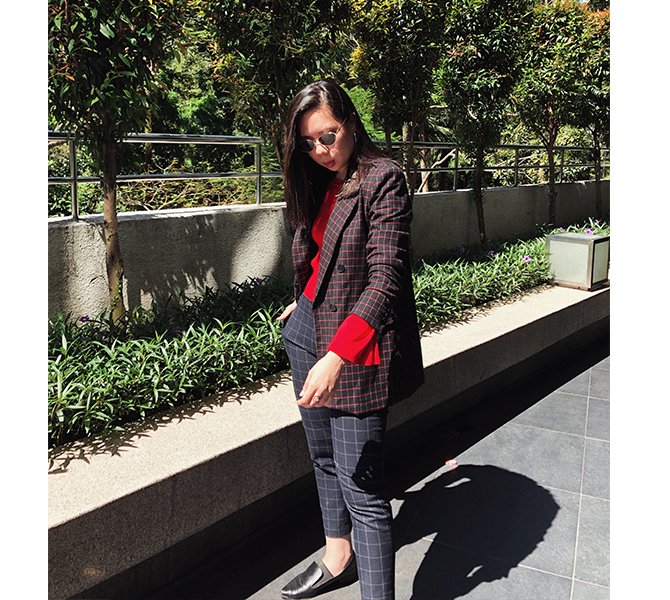 On my first day back to work after a whole week of holiday, I opted for something dressier in the form of a clashing checked print pantsuit, and added a bell-sleeved red top under for an auspicious start. I let the sleeves peek through for an added flair.
Day 7:
The question that I received the most during the day: Don't you feel warm? A knitted piece and pleather skirt ensemble in our tropical heat is—to say the least—a killer, but I'm determined to toughen it out to make the last day of my challenge a stylish one. The seemingly plain sweater (from COS' Lunar New Year collection) has a pretty bow detail at the back!
Conclusion: While the challenge definitely came with a set of—you guessed it—challenges, it was actually an enjoyable one, not to mention having a fixed colour to wear everyday makes planning my outfit just that bit easier. And unsurprisingly, it has opened my new love towards the shade. So much so that I'll be wearing a red-on-red look as I attend Milan Fashion Week this season!