Dare to stand out with the A|X Armani Exchange Autumn/Winter '17 collection
To get an idea of what A|X Armani Exchange AW17 is all about, all you have to do is look at the lineup of stars fronting the campaign: It girl Cara Delevingne, superstar DJ Martin Garrix, and top Chinese actor Li Yifeng—some of the coolest multi-faceted and trend-setting young personalities of today.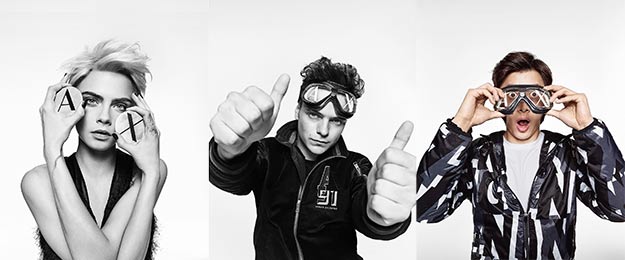 "For this campaign, I wanted three faces capable of recounting the individualist A|X spirit in a novel, unconventional way," said Giorgio Armani. "Cara Delevingne is an irreverent, chameleon-like character interpreting different aesthetics and philosophies, Martin Garrix, who is capable of making magic with music, and Li Yifeng, a multifaceted talent who speaks to a vast audience. A|X is Armani style in its most metropolitan, free self just like my three testimonials."
The campaign reflects the youth-anchored brand's take on AW17—urban, individualistic, and unafraid to break the rules. 
For the urban streetwise dandy: He dons polished looks when business calls, and exudes swagger after work hours.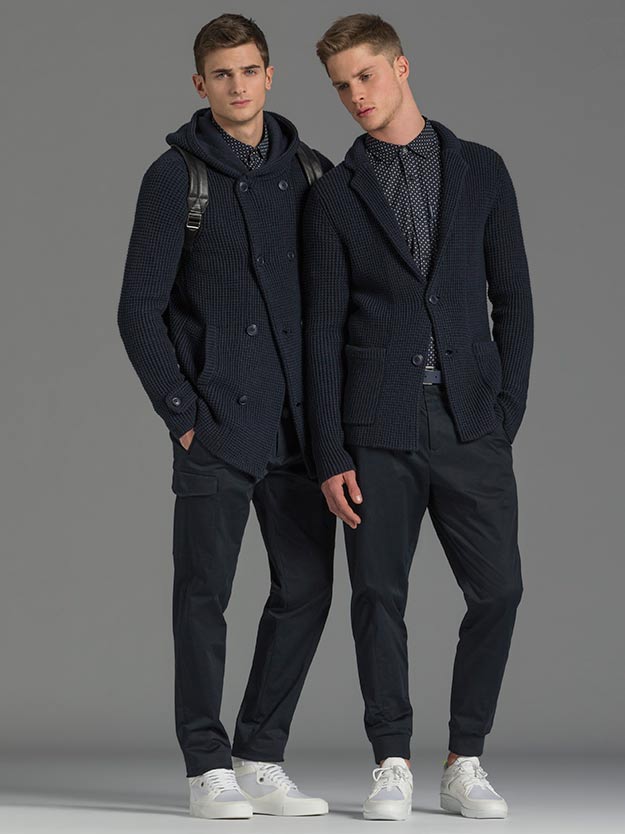 A|X Armani Exchange puts a polished spin on street attitude this season. Tailored looks aside, joggers and distressed jeans paired with bomber jackets and parkas retain a suave look with a classic palette of grey, black and midnight blue. Should you feel like it, go a touch bolder with fluorescent details, graphic stripes and camouflage prints—in Armani's signature blue, of course. 
___________

For the girl who flaunts effortless versatility: She can be sweet, she can be edgy—or she can be both at once.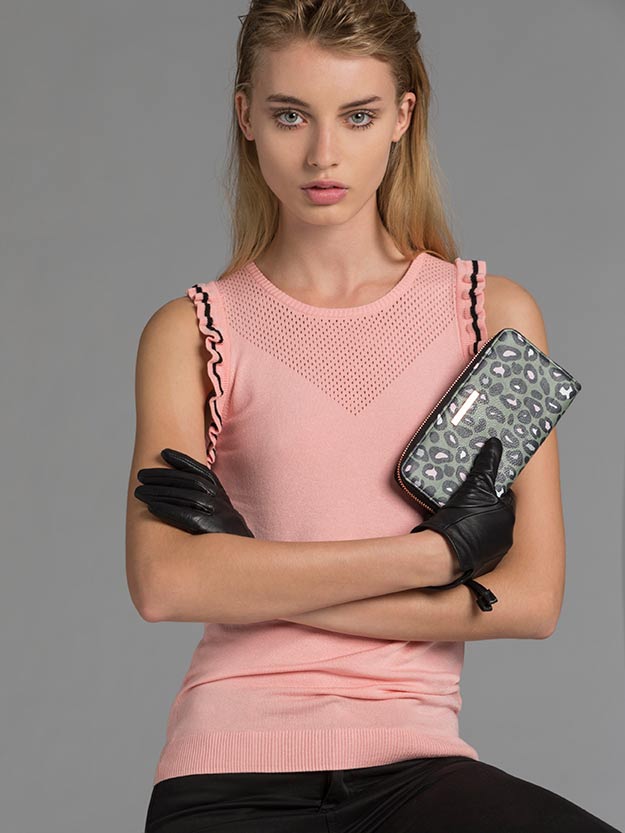 Let your wardrobe be as multifaceted as you are. This season, update your personal lookbook with feminine silhouettes featuring bold, edgy detailing. Case in point: the sweet millennial pink top is juxtaposed with a perforated panel and contrasting black strips (as pictured above). Other statement pieces to cop include a faux leather coat, a smocked puffer vest in powder blue, and the A|X signature logo tees.