We find out as ic! berlin celebrates its 20th anniversary with the opening of its first ever concept store in Malaysia
When ic! berlin made their debut two decades ago, they revolutionised eyewear with their very first creation: an extremely lightweight, screwless sheetmetal frame. The design was ingenious and became the trademark of the brand. Every ic! berlin frame features an interlocking hinge and removable clip that holds the frame and temple together. They are flexible and incredibly light—no screws, no glues, no welds—producing eyewear that is durable and built to last a lifetime.
How did it all start? We spoke to Ralph Anderl, founder of ic! berlin, when he made his way to Kuala Lumpur last week for the launch of its first concept store here in One Utama: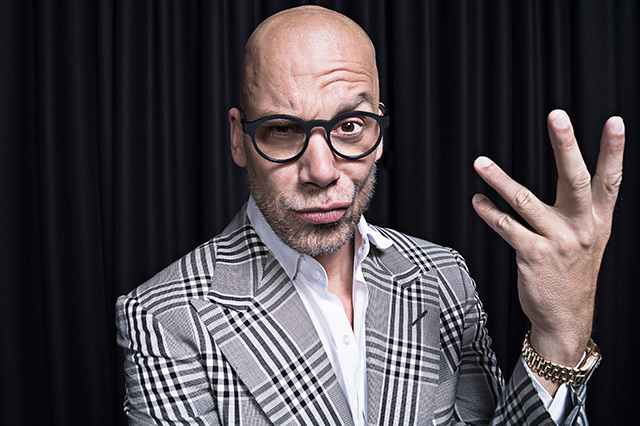 Congratulations on the opening of ic! berlin's first concept store in Malaysia. The brand has been around for 20 years now—what first sparked your love for eyewear?
"Thank you. We are glad that we now have a shop here that can showcase our eyewear and also the background (how they're being made etc). It is quite unbelievable but true—it has been 20 years since we started, it's a long time but it is still exciting.
I love eyewear; it's a very beautiful thing because it changes your character. You can play a lot with it, and different eyewear gives you different looks. I would say it's a useful unnecessary tool, but completely necessary at the same time because in terms of prescription you might need them, and sunglasses is an accessory you can play with that works to protect your eyes."
What sets ic! berlin apart from other eyewear brands?
"Our eyewear is really made in Berlin and we encourage people to have a closer look at our company and factory, to see how our eyewear is produced. And the other thing is, my phone number is on each and every frame—which I think is very unique because I can say that no other brand has the owner's number on their frames. Our screwless technology is also unique because you can take apart the temple and reattach it in like 6 seconds, something you probably can't find in other brands as well."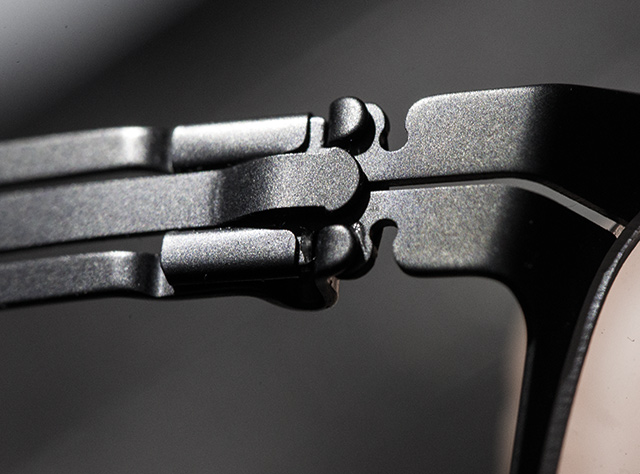 What can you tell us about the new collection?
"The new collection is very much inspired by colours. We do this hot and cold theme, where we combine warm and cool colours, as well as a Las Vegas-style theme, in which we incorporate gold and yellow lenses into the eyewear. It features both strong male frames and beautiful designs for female."
Who or what inspires you?
"Life itself inspires me. To live, to see things like shapes, proportions and all that, it gets into my head and the process of drawing and designing becomes the outlet for all of it. Seeing the world, feeling the world, being in the world, I think, is the garden of inspiration. In Malaysia, for example, there is this very pure, real and raw energy that runs through places like the markets, and the transparency of cooking that is offered through open kitchens is really interesting to see."
Tips on choosing the perfect eyewear shape?
"Listen to yourself—it is as simple as that. You have to try it on for yourself and walk around with it for a little bit, and ask yourself: what do you want? Is it something discreet or are you after something loud and bold? These are some of the things you have to figure out yourself. And of course it is always handy to have more than one frame, because what you feel like putting on that day can very much depend on your mood. There is no right or wrong to it."
Who would you like to work with on a dream collaboration?
"There is this Chinese designer that I would love to work with: Jiang Qiong Er, who established the brand Shang Xia. I just read an article on her when I flew in. She creates luxurious garments as well as cultural objects. She is a strong woman and also a source of pride for China, so yeah, it will be great if we would do something with her."
What are some of your passions outside of eyewear?
"Singing, drawing and photography. Singing is a beautiful thing—you can actually find me on iTunes, I have an album there that consists of songs by an Austrian composer. I like painting because it is therapeutic, but it is something that really requires your whole being to do."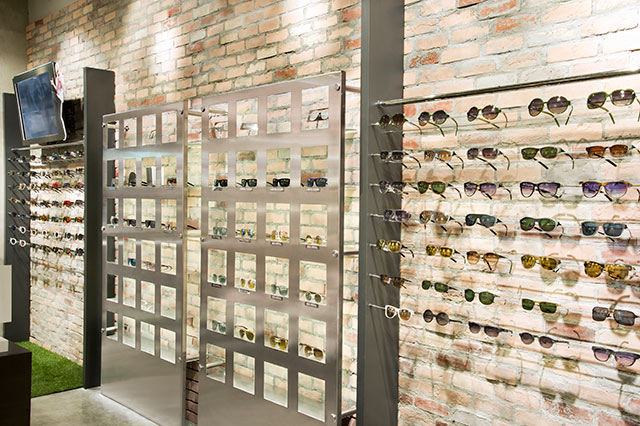 And finally, what's next for ic! berlin?
"We're looking to open more flagship stores, like what we did here, to be able to show our brand, our philosophy, how our glasses are being made to people out there. We are also hoping to be able to reach the final consumers more directly—we are working on a system to reduce the complexity of getting a pair of eyewear because with so many glasses on display it can be a little bit difficult sometimes. So we want to help customers look for the eyewear they want more easily without losing their choices."
The ic! berlin concept store is located at Lot S123AA, Second Floor, One Utama Shopping Centre.
You may also like...
Dior's new gift to the world of eyewear is perfection
Cat-eye wonder: Bottega Veneta presents the Felis sunglasses