Are you a delicate grey, warm cognac, sunny mimosa or elegant black?
Falling leaves are paving the way for the brand's most assertive bag yet: The Mademoiselle Longchamp. Embodying—almost literally—the Longchamp girl, this brazen new hobo is unapologetically French. Liberated, stylish, confident and carefree, its sensual nature is exemplified in beautiful calfskin, pieced together in precise leather craftsmanship.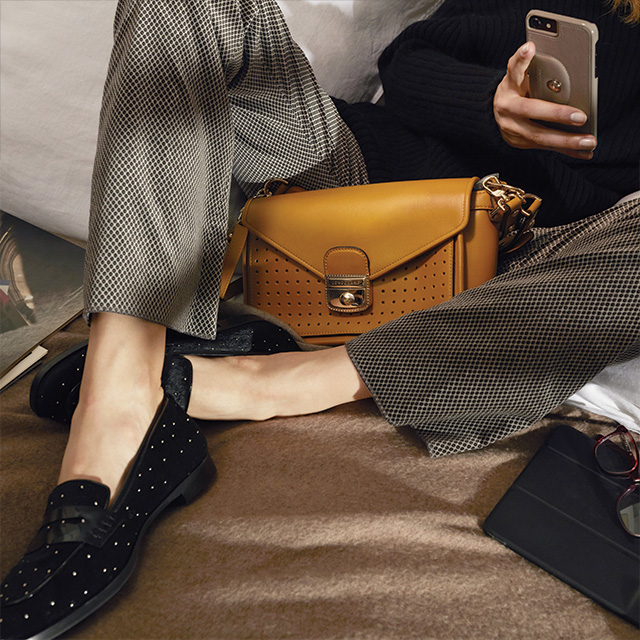 Its retro leanings call to mind iconic female figures of the seventies, Jane Birkin and Françoise Hardy. Follow in the footsteps of these fiercely independent, vivacious women and seize the day with the versatile Mademoiselle slung across your body. Come nightfall, the bag seamlessly transforms into an elegant shoulder accessory. Designed around the way you live, Longchamp would like you to feel what it's like to carry a bag that does not hold you back.
The structured hobo is distinguished with signature details—a subtle hive of perforated markings beneath a sleek flap, handsome metallic hardware and clasp, and a hangtag christened with an exclusive enamel-finished wax seal. Find the Mademoiselle in two sizes—a small and a medium—alongside a series of women's wallets that complete the range.
The Mademoiselle Longchamp collection launches in stores globally today.
Related stories:
Made for the urban dandy: Longchamp Men's Fall 2017 
Freja Beha Erichsen stars in Longchamp's Autumn 2017 campaign
It's modern to go retro says Longchamp's Fall 2017 collection