Sophie Delafontaine designs a line for the woman who believes in an unabashed ownership of womanhood
A loyal subscriber to the French-girl brand of irreverent cool, Longchamp brings us a daring proposition for feminine dressing in its Fall 2017 collection. Drawing from the spirit of defiance and exploration perpetuated by the '70s, the brand is challenging women to step outside their comfort zone with statement pieces that celebrate individuality.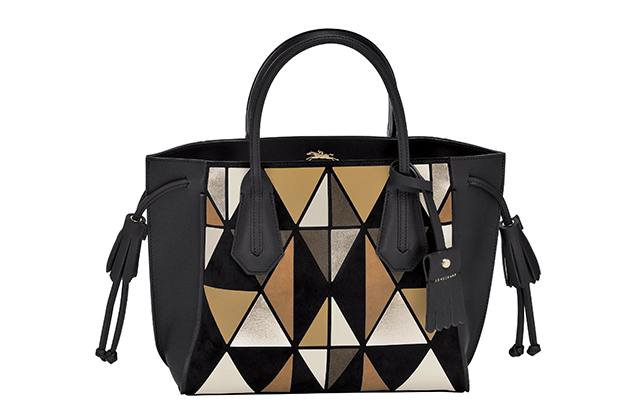 The artful influences are apparent throughout the collection. The Pénélope Arty makes quite the impression — geometrical leather patchwork of suede alongside metallic and glazed skins creates a 3D op-art effect reminiscent of Victor Vasarely's masterpieces. On the Effrontée (French for 'brazen'), arabesque lines trace out seductive motifs to generate a cheeky composition of contrast and negative space.
Optical trends continue in ready-to-wear pieces. Flanked by metallic sleeves, a lambskin coat bears its stripes in graphic indiscretion. Pastels are given a taste of the wild with plush lamb's wool and goat hair. Balance is always key but party on one side doesn't mean its strictly business on the other. 
Complete a vibrant ensemble with the Marlène boot. Again, the eyes are deceived. An all-black exterior reveals its part calf-skin pump, part suede goatskin gaiter makeup upon closer inspection. The sensual gait it creates when worn however, would be plain to see.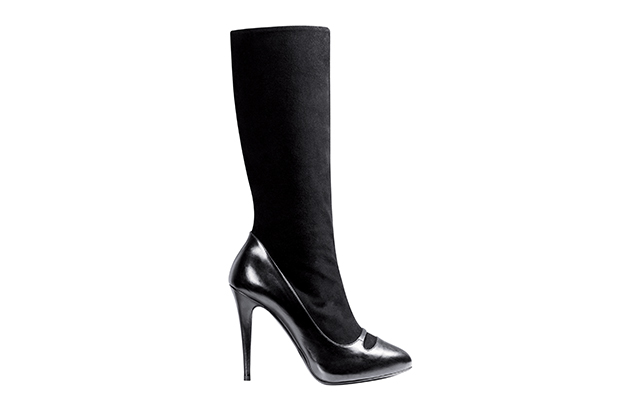 Dive right into Longchamp Fall 2017 and discover what freedom of expression really feels like.
Related stories:
The latest Jeremy Scott for Longchamp bag is a red hot travel statement
Summer vibes on printed scarves by Julien Calot for Longchamp
"How to be Parisian" as told by an English girl