Would you dare wear any of these OTT accessories?
The beauty of fashion is the thought of creative minds pushing boundaries and exploring ideas that are unconventional. Truth be told, the world be would be a very gray and dreary place if all fashion designers thought the same, and didn't dare push the envelope with unique and cutting edge ideas. Personally speaking, I find that the best shows aren't just the ones that exhibit beautiful clothes that will stand the test of time. To me, some of the best collections are the ones that make you remember them long after viewing, even if the clothes are deemed to daring or risqué to be worn IRL. (The late Alexander McQueen's runway shows definitely come to mind).

Like everything else in life, a balance in fashion is necessary. Fashion can be utilised as self-expression and be made into political statements and conversation starters. There's a time and place for fashion to be serious, as well as fun and exciting. And New York Fashion Week is definitely the place for the latter. It's the first city in the roster and is home to many up and coming designers in the scene. The city itself has so much character and its translated into the clothes and accessories that make their way down the runway.

The most memorable pieces from New York Fashion Week go to the loud and quirky accessories. Form takes precedence over function in this list. They are extremely unique and are prone to whiplash-inducing double takes with their OTTness. These accessories are not for the wallflower or the faint of heart.
Have several seats with Area's crossbody chair accessory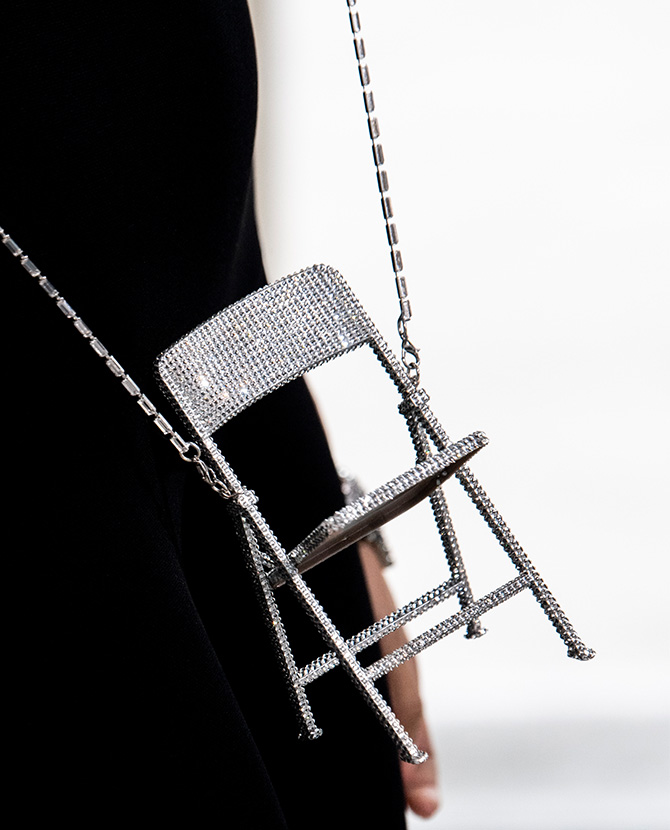 Marc Jacobs suggests to wear your heart on your...head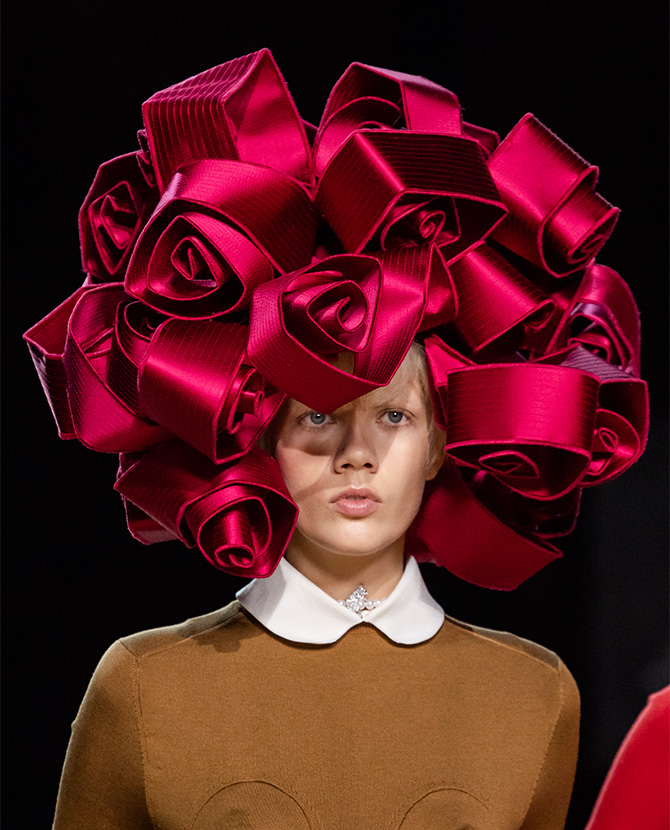 In Vera Wang's faux fur neck warmer, your neck will never feel the chill again

Why wear one type of earring when you can wear several with Prabal Gurung's ear piece

Coach's geometrical carry-ons are very aCUTE.

Proenza Schouler's take on the Japanese sandal with padded leather straps look extremely comfy
Libertine's sequinned cello appliqué plays well with a muted French beret.