The Tribute bag makes a comeback with a sleeker approach
In a time where brands are looking to waving the past goodbye by birthing new visual identities, Versace continues to pay homage to their origins. The memory of Gianni Versace lives on as Donatella injects the magic of his spirit. For Spring/Summer 2018, the Italian designer revived her late brother's original logo from 1980 and even got his favourite supermodels Naomi Campbell, Cindy Crawford, Claudia Schiffer, Carla Bruni and Helena Christensen to close the show.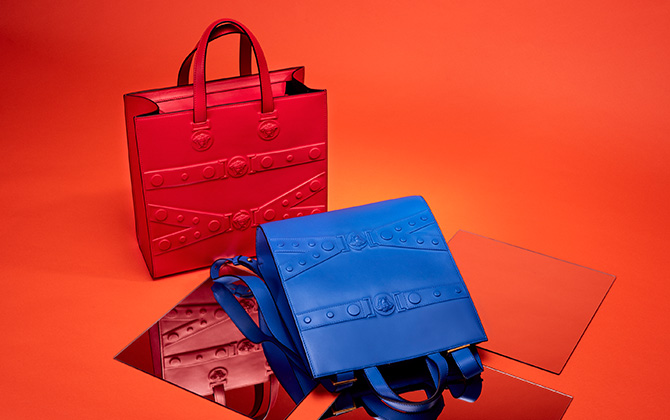 This year, for Spring/Summer 2019, Donatella sheds light on one of Gianni's most legendary designs: leather bondage elements. The Tribute X is an update of the Tribute bag, with a minimalistic edge. The gold Medusa medallions are replaced with tone-on-tone embossed elements for a modern, sleek approach on the iconic design. The updated colour palette rings true to the Versace man and woman: bright look-at-me hues (and for the stealthier crowd, black is also available). There's a shape for everybody, too. The leather bags are available in a large square tote, top-handle backpack as well as a medium crossbody and petite shoulder bag, specially made for those who prefer to travel light. Don't be fooled by its new minimalistic approach, the new Tribute X bags will definitely turn as many heads as its predecessor. 
The Versace Tribute X collection is now available in stores.