Meandering the streets of Tokyo with this season's most desired print - Dior's Toile de Jouy
Tokyo in the winter somehow seems a bit more special to me—perhaps it's the cooler weather that requires layering with a cashmere coat, or sturdy boots to take me through Shinjuku Gyoen park with its falling leaves, through to the bustling streets of Harajuku. Then there's the late night bar hopping scene in Roppongi, getting a fill of sinfully delicious ramen from a 24-hour joint in bustling Shibuya, and then waking up in a sumptuous hotel bed to the sight of Mount Fuji glistening at sunrise.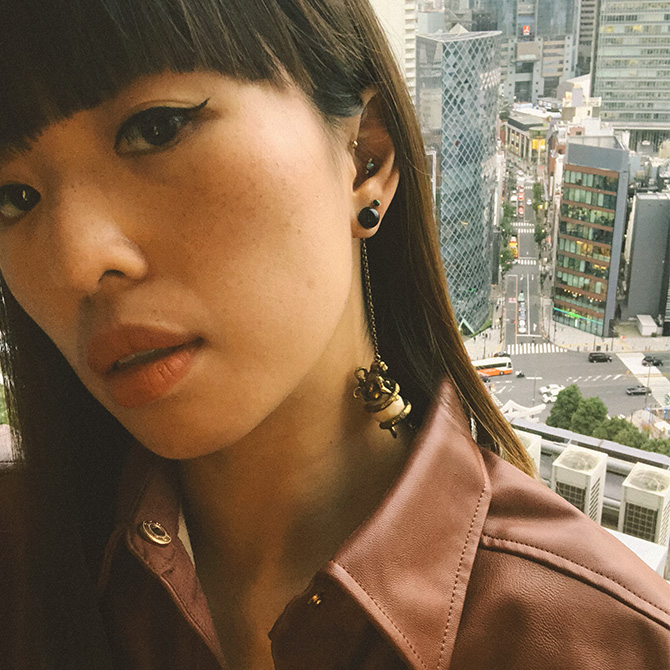 My recent trip to Tokyo reconfirmed the Dior Book tote as the perfect holdall when travelling; its generous size stores all my essentials, and more, and the canvas tote is structured and sturdy enough to sit nicely on top of my carry on luggage. While the bag may have been around for a few seasons now (I still do love it in the Oblique pattern), it now comes in what must be this season's most-desired print, the Toile de Jouy. It's the print that you've seen in the Dior store windows, on Instagram, and on the streets. Set in a lush rainforest setting, the scene is enhanced with wild animals like tigers, monkeys, deer and snakes. The Toile de Jouy print has been in the Dior archives from as early as 1947, and has decorated the interiors of the Colifichets, Monsieur Dior's very first boutique. The print has since been revisited by Dior's female artistic director, Maria Grazia Chiuri, for the Cruise 2019 collection. 
Having read about a 'hipster haven' full of vintage stores, I took the train to Kitazawa, a former farming village now with a thriving creative community, to check out the scene there. And it's not just vintage shops to be found in Kitazawa. There are thrift shops aplenty, secondhand designer shops, record shops and shops that sell homeware and antique furniture. Coffee lovers will be pleased to know that this area is home to third wave coffee, in the form of Bear Pond Espresso—a tiny shop that has a sign that politely asks customers to ask before any photos are taken. 
Another highlight this trip was a visit to the Mori Building Digital Art Museum, where digital artworks move from room to room, or change in their form or colour. The ever-changing, immersive experience was heightened by the sense of smell and sound, and in the last room, a different experience altogether, in the form of a trampoline galaxy, slides and a forest of hanging ladders that was, unfortunately, only for kids. 
While 48 hours is barely enough time in a city like Tokyo, I left feeling utterly inspired, and thankful to have visited a new neighbourhood and experience the much-hyped digital art museum, with my Dior animals in tow. 
Our top ten picks from Dior Cruise 2019:
The Dior Cruise 2019 collection is now available in stores.