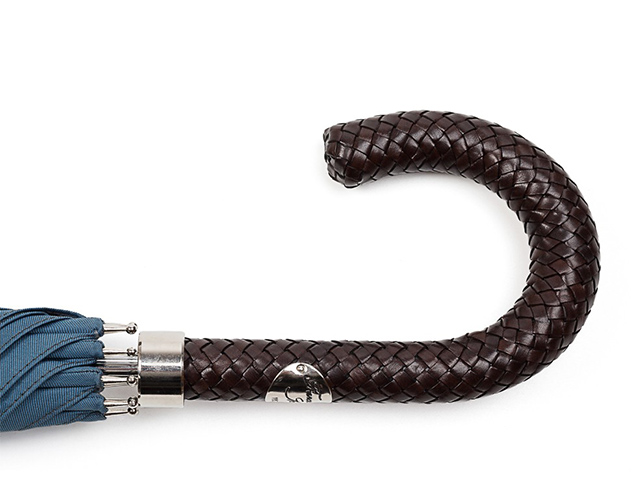 TRAVEL Blue and Brown with Woven Leather Handle Umbrella, €405
Fifth-generation Milano-based umbrella maker Francesco Maglia stands by its mission—to create umbrellas as heirlooms to last more than a generation. This exquisite umbrella needs no less than 70 steps to hand-make, and features a single piece of beechwood (only acquired from Italy) for the handle and shaft.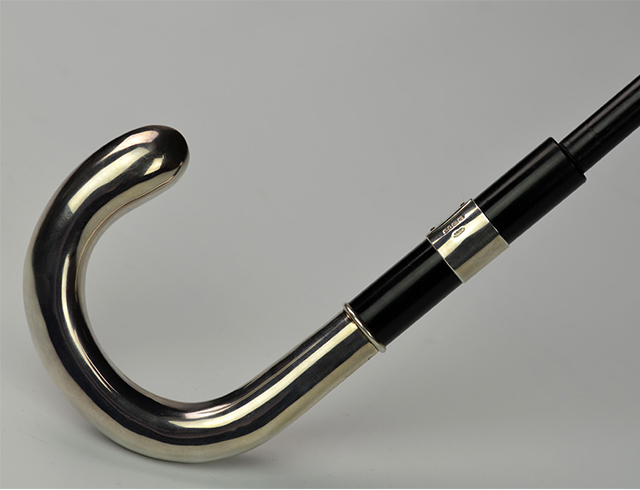 GS11 Silver Crook or Crutch Umbrella, £1,272
This British hand-crafted umbrella maker has been providing umbrellas since the reign of Queen Victoria. With a real silver crook or crutch handle, the GS11 comes in a plethora of cover colours along with a hallmarked silver collar that can be engraved with your initials.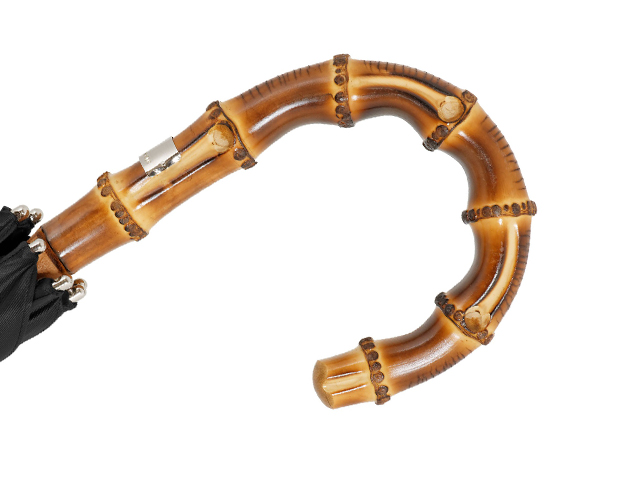 Gentleman's Whangee Handle Umbrella, £460
Established in 1836, English leather-goods maker Swaine Adeney Brigg's impeccable craftmanship translates to its umbrellas, which explains its extensive history with royal families as the main purveyor of umbrellas. The unique shape of the Whangee is actually derived from bamboo that has been exposed to elements from soil erosion on a sharp inclination, and then bent into a handle.
| | |
| --- | --- |
| SHARE THE STORY | |
| Explore More | |