Lifestyle
Want to work in a tech startup? Diane Chia of GuavaPass reveals all
Chia-llenging the startup industry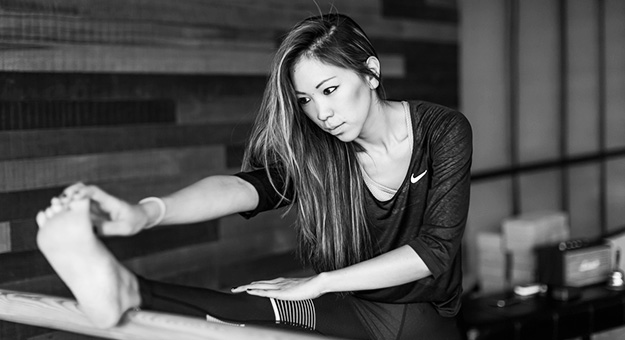 It's coming close to six months since GuavaPass was made available in Malaysia and suffice to say, the platform has helped grow the local fitness community. Offering access to over 100,000 premium fitness classes at over 2,000 boutique studios across 11 global cities, it would seem not much convincing is needed to attract new members. But introducing a new platform and growing a brand do have its challenges. With it being digital, these very challenges—sometimes unpredictable, sometimes immediate—might excite others enough to consider joining the tech startup industry.
Unsure if it's for you? GuavaPass' General Manager for China and Malaysia Diane Chia wasn't always in the startup business. She was a real estate broker before switching paths—with no official certificate in tech, no glossary of tech jargons in the palm of her hand. So do you need to study a certain course to qualify? Is it really a job where you'll have tons of freedom? Let Diane answer all your questions before you take the leap. (But yes, her 'office wear' is mostly activewear.)
What does a day in your shoes look like?
I start my day off with 15 minutes of meditation as it helps me wake up gently and keeps me focused during the day. I then listen to the news or a podcast that I didn't finish the night before and get ready for work. I put on my best activewear (laughs) and head into the office. Most days, I have meetings, interviews and conference calls during the day followed by an evening of visits to existing studio partners or newly-opened studios, as well as events. And if you're wondering, yes, it's often a long day at work!
What's the best and worst part of your job?
Best part: Working out, of course—nothing beats that burst of endorphins at a studio or gym, or at one of our events!
Worst part: I'm honestly super lucky that I don't hate any one specific aspect of my job. I guess the only downside is that because our teams are so lean, I always feel like there's never enough time in a day to finish all of my tasks. I'm constantly feeling overwhelmed due to my procrastination, which definitely gets to me.
What are some of the biggest misconceptions that people have about working in the startup industry?
That you'll have unlimited freedom or that it won't be your typical corporate 9-to-5 job. In reality, yes, you may not need to be glued to a desk all day but you will be working 24/7, 365 days a year! You never switch off—I honestly dream about work on most nights (laughs)!
What are some of the gritty tasks under your belt as GuavaPass' General Manager for China and Malaysia?
Educating the market on why it's important to invest in a healthier lifestyle
Managing studio relationships
Customer service
Handling minor yet repetitive tasks (how not to procrastinate and stick to a productive schedule)
Being insanely self-motivated and positive 24/7
Finding that dream team and retaining talent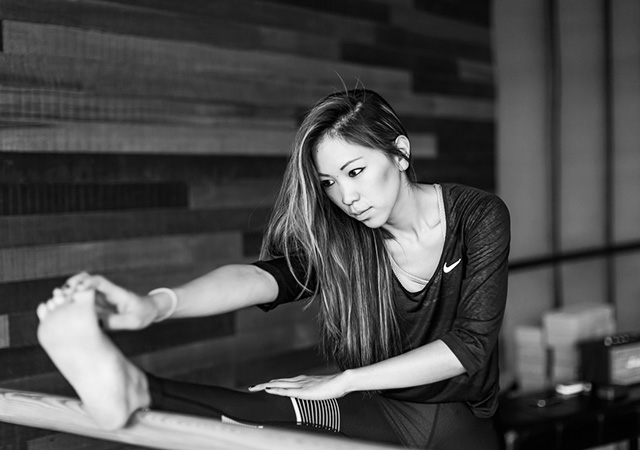 You went from corporate to startup—was the switch daunting and what were some of the challenges you faced then?
I was a broker for an international real estate firm for over six years prior to GuavaPass, so the biggest challenges were: Jumping into an industry that was completely new to me and learning to do everything on my own, from studio to customer acquisition, marketing, BD, partnerships, corporate sales, events, HR, admin and more—all in a short period of time!
I was lucky enough to find a fresh graduate, who is now my number two in Shanghai, but it was essentially the two of us running our Shanghai operations for over two years. I've got a slightly larger team in KL (thank goodness!) but GuavaPass as a whole tends to keep our teams super lean so at times it can feel a bit lonely but we always make it work!
What about the challenges as a business?
Some of the biggest obstacles we face running GuavaPass is educating our consumers about why they should live a healthy lifestyle. We also have the challenge of localisation in every market and as you can imagine, China and Malaysia are worlds apart!
Is it necessary to have a specific certification to join the startup scene?
Not at all—unless you want to be an app developer. I do think it's far more important to have the right personality traits. I barely knew any tech jargons when I joined GuavaPass in 2015 so it isn't a must-have, but certainly a good-to-have. With the right team, attitude and willingness to learn, it won't be too steep a learning curve.
What kind of traits do you look for when hiring someone for your team?
Grit or hustle (sales, sales, sales!)
Meticulous (attention to detail is so important)
Agile (ability to think on one's feet or pivot when necessary)
Driven (even as an intern/fresh grad, being highly motivated is key)
Active / Health conscious (it's GuavaPass, after all!)
Loyal (I treat my team like family and want to give as much as I can to ensure we grow together – loyalty is rewarding)
Thoughts on the state of Malaysia's current startup scene?
The Malaysian startup scene is certainly progressing albeit at a slower pace when compared to other countries. Challenges are evident but given the optimism, positive sentiment and support from the government, I do think there will be significant improvements. As the Malaysian startup ecosystem continues to grow, we must support like-minded entrepreneurs so as to ensure they remain confident, play the long game and are not deterred by competition.
Do you think it's tough being a woman in the tech startup industry where it's predominantly male-driven?
I don't think so. At least I don't feel it as GuavaPass is a female-dominated company (from the team to the senior management to our members). I think it helps that we're a young team of like-minded individuals (who also happen to be friends) with a focused mission of building the largest health and wellness community that's accessible to everyone and anyone (regardless of gender).
Do you face any sexism with the people you meet for your job?
I did feel it at times in my previous job but definitely not since joining GuavaPass.
What advice would you give to those who do face sexism at their office?
Firstly, step back to determine if it's actually gender discrimination or if it's how you perceive the situation to be—those are two very different things. If it is sexism, the first thing you need to do is to address and raise this to the Head of HR or even escalate it to the MD if necessary. But mostly, I would encourage these women to not feel threatened by men in the workplace and simply step up, be brave and show them we're equal, if not better. Especially to those in positions of power, always lead by example.
What are some health and fitness trends we can expect to see in 2018?
Anything that's HIIT (high-intensity interval training) from spin to boxing to rowing. Oh, and online workouts (both live and recorded).
As an avid traveller (and with GuavaPass being available in 11 cities), name three of your favourite gyms on the GuavaPass platform.
The Playground, KL – Most challenging full body classes in KL thus far!
Space Cycle, Shanghai – They offer awesome spin, dance, barre and yoga classes under one roof and in such a nice setting!
STILL, Singapore – HIIT Hydro Boxing & Hip Hop Yoga. What's not to love?
Last but not least, what advice would you have for anyone aspiring to join the startup industry?
Believe in yourself and be confident. Listen to others and accept constructive criticism. Try to be agile and maintain that "half glass full" attitude as it'll be a long ride but one that will be incredibly rewarding!
For more info on GuavaPass, visit their website. You can also follow Diane Chia on her Instagram for more updates.
| | |
| --- | --- |
| SHARE THE STORY | |
| Explore More | |