Culture
When life gives you flowers, paint: Malaysian artist, Limzy, on her brand of art
Art gets organic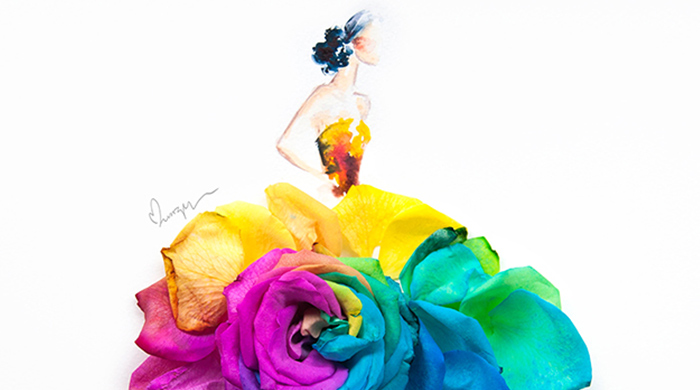 These days many artists are pushing the boundaries of creativity by incorporating everyday objects and the world around them in their art. While we've previously ogled at the viral works of artists who have been using paper cut-outs to "paint" fashion illustrations, Malaysian artist Limzy has something similar on her plate – except that she "paints" using flowers and leaves.
Having only become a full-time artist early last year, Lim Zhi Wei (more fondly known as Limzy) has thus far gained a pretty substantial following for her unique artwork, where she uses petals, leaves and whole flowers on top of delicate illustrations, to create portraits of beautiful gowns, dresses and animals. The result is a mix of both soft, calming illustrations and vibrant, lively pieces, all brought to life by the 3D effect the flora give them.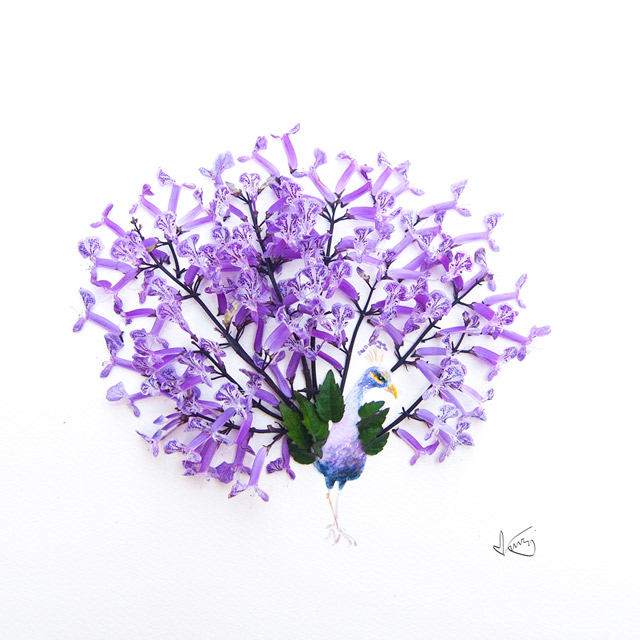 Limzy, who was born in Kota Kinabalu, Sabah, tells us that she paints and creates art for both work and passion. A graduate from the Nanyang Academy of Fine Arts in Singapore (NAFA), Limzy uses ordinary materials – most commonly flowers – in her artworks. Her latest muse, as you can easily see on her Instagram page, is the fine art of ballet dancing, where pixie-like dancers are clad in beautiful floral skirts that give you the illusion that the dancers are indeed moving on the page.
In our interview with Limzy, we find out more about how she began using flora as an art medium, as well as what inspires her to constantly create these stunning images.
Have you always been an artist? When and how did you begin your journey in art?
I was always drawing and vandalising my home furniture since young. So my parents sent me to art classes since I was four years of age. When I was in high school I continued taking art as a core subject despite being a science student. After graduating from NAFA, I worked as an art teacher and later an art gallery assistant, before taking the leap of faith to become a full-time artist early last year.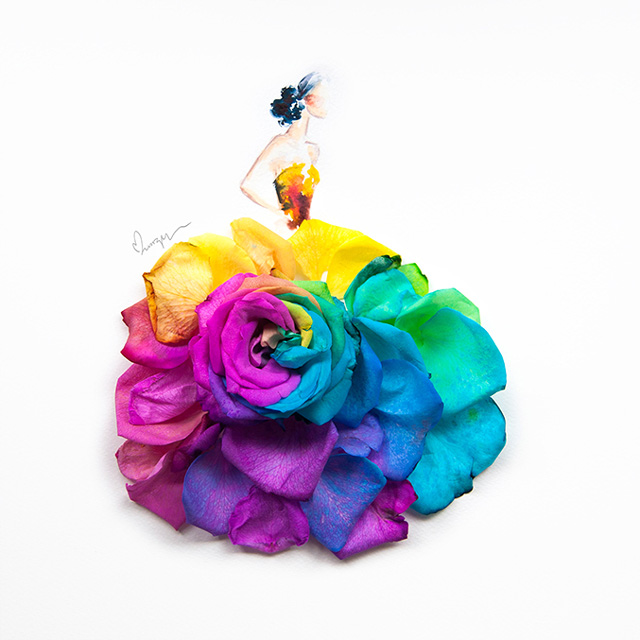 How did you come up with the idea of using flowers and natural produce in your artwork?
It was a gradual transition. When I was teaching children, I realised I had no time to paint at all, or even visit art shops. But there were always leftover material from my lessons, e.g. leaves, alphabet macaroni, stones, broken crayons, and such, and I started to play around with them after work.
And one day, I was figuring out a gift for my grandma's birthday. I plucked a rose from her garden and somehow thought that it looked like a puffy dress. So I press-dried it and made her a little artwork. She loved it almost instantly! The immediate response from my grandma gave me such a huge inspirational kick, that I have always been looking for a zero-distance experience in art with people.
Flowers and other ordinary materials can easily be comprehended by almost everyone. In college, we were encouraged to do projects with serious topics and abstract ideas, but I personally feel it creates a barrier between the art, the artist, and the viewer. This approach is straightforward and simple, un-overanalysed and genuine, that even my grandma understood it. So to me, it was also a break out of my comfort zone.
What drew you towards these items?
To me, flowers are like paint for my canvas. Previously I didn't have much prior knowledge about flowers, but now I am confident to say that I am quite good with flower names! It is a whole new self-exploration experience. Not only has my mental map changed ever since, I am happy to go for long walks and hikes or a new place just to discover a new plant.
By sharing my works online, I also hope to disseminate the happiness and simplicity of nature to the masses. It also serves as a gentle reminder to the young generation to put down their phones, go out and take a walk in the garden. This is how amazing the magic of a flower can be.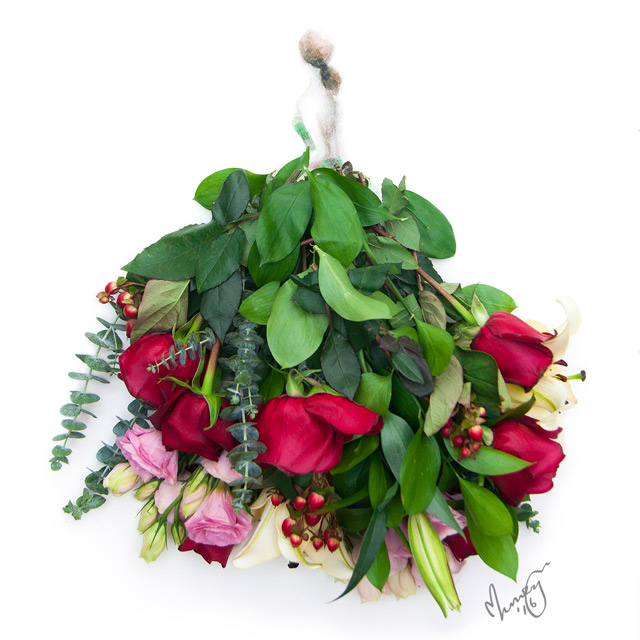 Do you have a favourite flower or leaf that you like to work with?
I really can't decide, as each of them are so unique and different. But I am going to go for Baby's Breath. It is, hands down, the most underrated plant that is always at the border of a bouquet. But it actually looks amazing by itself and even better when it's dried.
Tell us about the process that goes into creating these art pieces; is it challenging to work with natural produce as an art medium?
It is challenging yet therapeutic at the same time. I have to gather materials a day before. But if they're plucked from my garden or elsewhere, I have to create my work as soon as possible. I usually start creating in the evening in my front yard. That is when the sunlight turns merciless and perfect for photo-taking. If it's windy, I will work inside my studio.
Some pieces require sketching beforehand, but a lot are spontaneous ideas and experimentations. So I could be done in 10 minutes or an intensive stretch of two to three hours. I also learnt that what's done can be better than "perfect," as some works can never be repeated.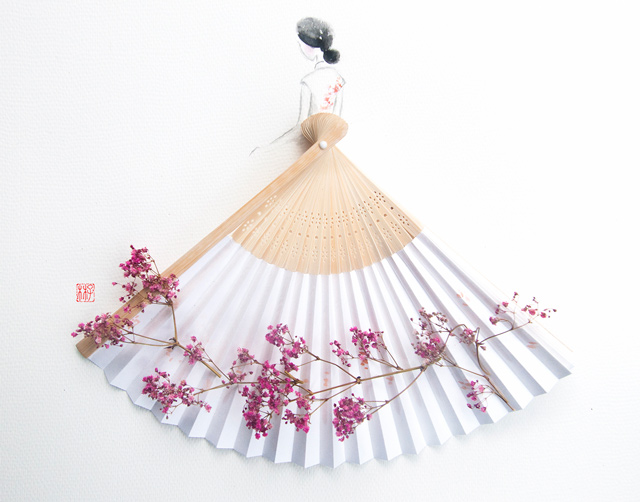 A lot of your current pieces feature ballerinas – is that also a particular interest you have?
"Dance" is the latest series of my work. I do not know how to dance but am amazed by the graceful poses of ballerinas and feel that it can perfectly fuse into my work. The exaggerated anatomy and dance positions are a challenge to draw and paint, so I take those as daily practices too.
Do you ever get "artist's block"? What do you do if you ever run out of inspiration?
Oh yes, to be honest, all the time, in fact. I love travelling and hiking, or exploring a new place or café down the street. It is always important to make peace with yourself and continue the journey when you're ready. Inspiration will naturally flow in when you observe the world close enough. And never be afraid to experiment, fail, and break through yourself.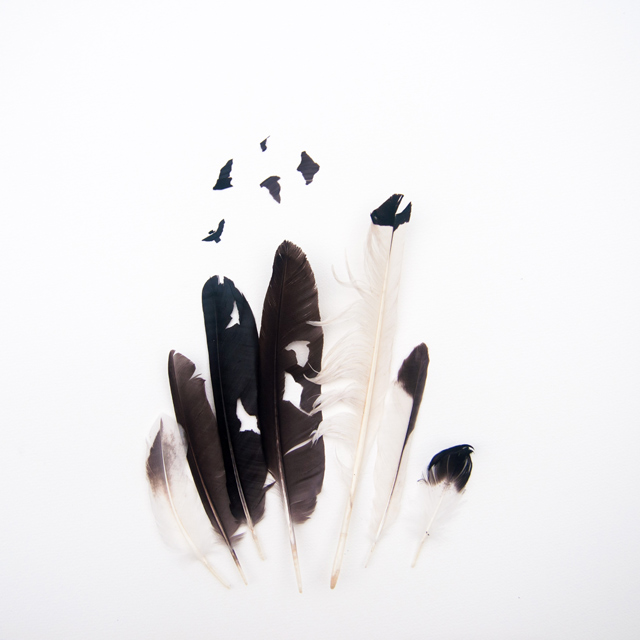 Any new projects planned for the year ahead? What might you be working on next?
I am looking forward to Art Basel in Hong Kong as I will be conducting workshops there, and a two-month art residency and exhibition in Edinburgh during the summer. And hopefully, I am planning to publish a book at the end of the year. Oh, and I am planning to move my studio to Kuala Lumpur, too. Fingers crossed!
Follow Limzy's artistic journey on her website and on Instagram.
Related stories:
Creating fashion out of everything in sight
Is Origami the new colouring book?
How to take those perfect Instagram shots
| | |
| --- | --- |
| SHARE THE STORY | |
| Explore More | |