Lovers nowadays are more open in showing their affections—it's evident from all the Facebook and Instagram pictures—and with some businesses offering flowers at a more affordable pricing with a convenient order-and-delivery system, it's suffice to say that the florist industry has gotten more competitive. The best way to stand out is to have a concept that does; Augustine Goh and his co-founders have found one: You and No Other.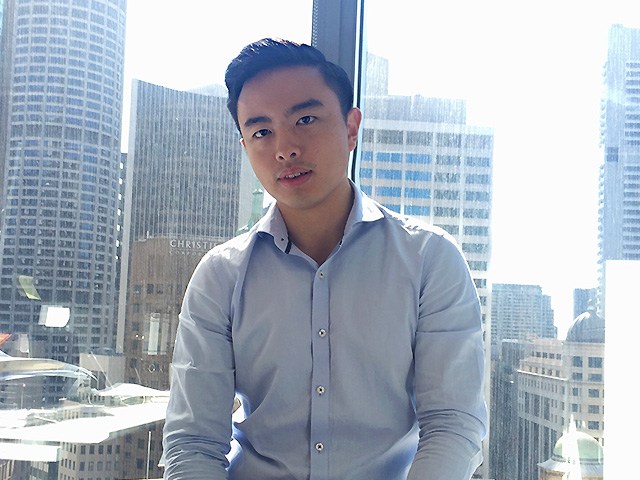 As the name suggests, registering for their service will ultimately mean that no other person will be able to receive flowers from you via them. You can even set special dates such as birthdays and anniversaries, and they will send a reminder whether you'd like to have flowers delivered to him or her. This exclusivity is what sets them apart from other businesses, and the recipient of the flowers from the throngs of people in the sender's life.
Tell us the story behind You and No Other.
At university, my co-founders and I were chatting over dinner about how one of our significant other's was constantly complaining that she never felt special. We jokingly suggested that a practical solution to these troubles would be a present that you could choose to send to only one person for the rest of your life.
Nine years later, we met up in Singapore and the same problem came up again—but this time all of us had experienced it at one time or another, and we realized there may be many other men who also struggle with expressing their affection toward their loved one. We felt we would definitely use the service if it existed and launched the business within one month, just in time for Valentine's Day.
Congratulations on your one year anniversary. What're your goals for You and No Other in 2016?
Thanks! We'd love to continue what we're doing and expand to other cities within Malaysia. My two co-founders are from the smaller cities of Johor Bahru and Kota Kinabalu, so it would be fantastic to bring the concept back to their hometowns for them.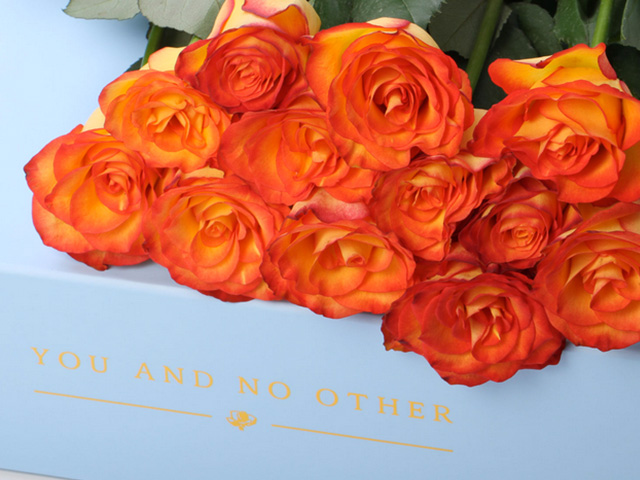 Your Facebook posts mention that you fly in roses from Kenya, China and other places—do you only use imported flowers?
We went on a world tour late last year with our florists to find the best roses and were impressed by the quality and variety in Ecuador and Colombia, which are two countries that are historically seen as the premier sources for roses. But much like the world of wine, there are some "New World" countries like Kenya and China that don't have such a strong heritage when it comes to growing luxury flowers, yet the high altitude regions in those placesare consistently producing equally excellent, if not better quality, roses.
Kenya and China are also much closer to Malaysia, so we are able to significantly cut down on transportation time and therefore can ensure our roses last longer. Additionally, I think you may be surprised by the fact that the ethical sourcing standards in Kenya and China are much higher than most of the more well-known places for flowers.
How did you guys come up with idea of using a hatbox?
We looked at what florists were doing in Singapore and Malaysia and it very much consisted of standard hand bouquets and table arrangements. We wanted something more romantic, elegant and unique—so we came up with the powder blue hatbox.
The idea behind this was that you can tell from afar which florist it was from, and more importantly, immediately understand the meaning behind the flowers. We really wanted to incorporate the significance of receiving flowers from You and No Other into the design aesthetics of the product.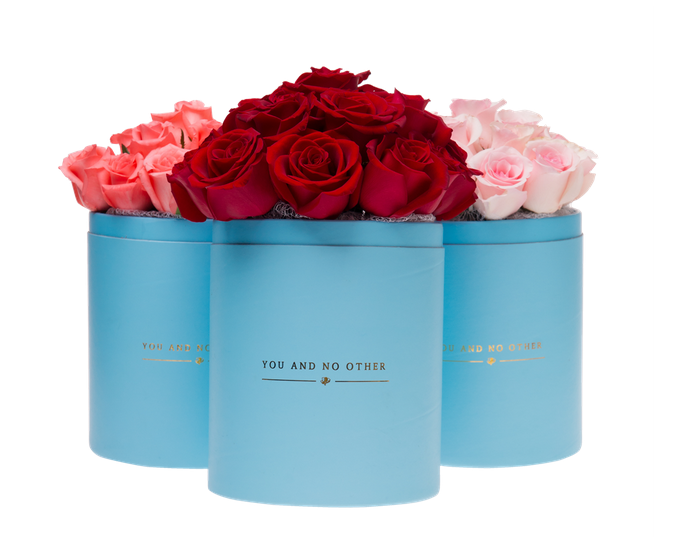 What were the challenges you faced while setting up You and No Other?
Our biggest challenge was rounding out our founding team with florists who are a good fit for us.
Chiefly this meant we wanted florists who could resist the temptation to design whatever is most commercially viable; they had to be confident enough to stick to their own design philosophy even thought it may not be what's considered cool or trendy. For example, virtually every florist now puts together rustic arrangements in pastel colours with lots of wild flowers and leaves. We're actually positioned on the opposite side of the scale. We don't use filler flowers and aim for a more classic and refined look.
Eventually, we found two head florists in Elva and May, who have each spent over 40 years in the flower industry. The fact that they were semi-retired was actually a plus because they are at the stage of their careers where they only want to craft bouquets and arrangements that they personally like. We really liked this streak of independence and wanted to support their artistic vision.
I also think this resonates with us in terms of developing a strong and consistent brand, because ultimately we just want to do what we enjoy doing. We're not a brand for everyone and for all types of occasions. Admittedly, this means some people may love our flowers while others may not, but it's important to us that our identity is very clear and that our customers know what we stand for.
It seems that the recipients of YANO flowers would mostly be women—true or false?
Surprisingly only about 70 per cent of our recipients are female. We receive orders from women sending flowers to their boyfriends or husbands, while the remaining portion (just under 5 per cent) are men sending flowers to other men. I would say virtually all our customers are sending to recipients who they are in a romantic relationship with.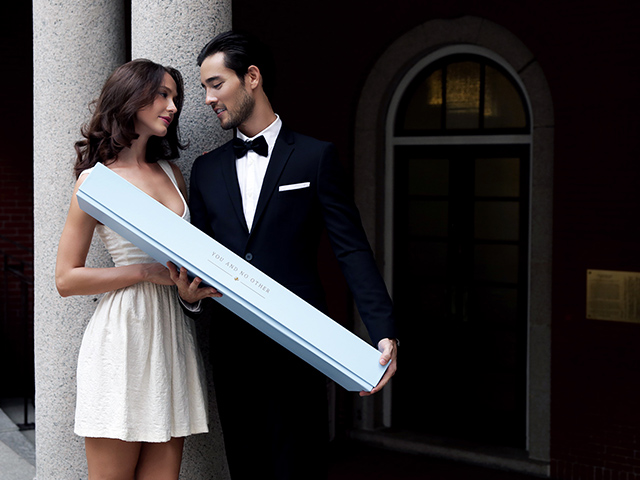 Can you tell us more about the YANO woman?
From what we can tell on Instagram and other social media sites, she is sophisticated, fashionable, late 20s to late 30s and in a long-term relationship. I think we have only ever received one order that involved unrequited love.
Any tips for aspiring entrepreneurs in the start-ups business?
I would advise aspiring entrepreneurs to consider whether they are really passionate about their intended project. You need a strong sense of determination in order to persevere because it's often a long and difficult road ahead.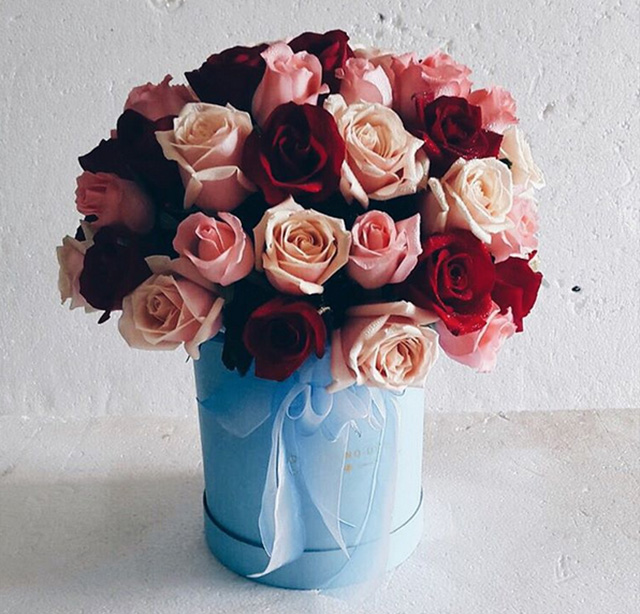 With a Masters in Law, what made you switch directions to delve into the Business industry? Has your background helped you in your ventures?
I enjoyed reading law but I couldn't seem to keep my eyes from glazing over when it came to drafting contracts. Has law helped me? I wouldn't really say so for Asia. I think at this small business or start-up level, your word and reputation is far more important than a piece of paper.
Best part of your job?
It's listening to the stories that our customers share with us. We feel incredibly honoured to play a tiny part in all these wonderful love stories. I'm actually really envious of them all.
To order or register your You and No Other, visit yanoflowers.com
Stand a chance to win 12 months worth of flowers from You and No Other by joining our contest here. The competition ends 10 February 2016, and the winner will be announced on 11 February 2016 via email.
Source:https://www.buro247.my/lifestyle/health-fitness/tried-and-tested-purelyb-s-30-day-weight-loss-chal.html
| | |
| --- | --- |
| SHARE THE STORY | |
| Explore More | |