Lifestyle
What is Pop Up Dining KL and what to expect from them at Tiffin Food Court
Be surprised every time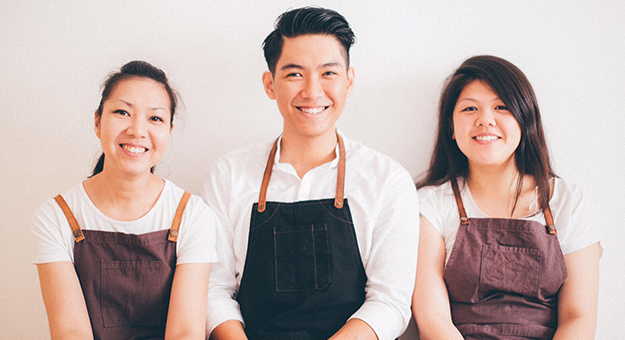 It's not even hosted on a regular, predictable basis. Think of them as underground supper clubs except there's no permanent address and it's quite experimental. In founders Daniel Yap, Miki Maria Lie and Amanda Huang's words, Pop Up Dining KL is "a pop-up restaurant concept where we run our unique and innovative dining services from place to place". Indeed the variety of restaurants and cafes they've chosen to collaborate with and 'pop up' at is quite different – not in the sense that it's a library or a gym but would you expect to have a formal sit-down dinner at Jaslyn Cakes or Softsrve, for example? That's what they did.
Tiffin Food Court, however, would be held at a one-of-a-kind venue – a 30,000 sq ft disused industrial warehouse transformed into a multi-layered quintessential Malaysian food court with a party atmosphere for a three-weekend-long thematic gastronomical fiesta. Yes, that sounds like a mouthful but it's the best way to summarise it. There'll be over 30 vendors and partners serving hawker favourites and casual interpretations of haute cuisine as well as creative cocktails; live music performances and art installations; and an assortment of arcade games. From the huge pool of things to look forward to is Pop Up Dining KL and what they'll be cooking up when it's their turn to host one of the weekends.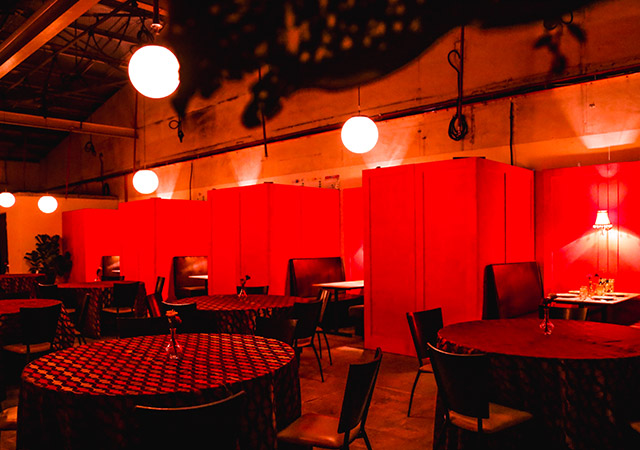 We speak to them about their beginnings, what to expect in the near future that is Tiffin Food Court and plans beyond 2017.
How did the idea of Pop Up Dining KL come about?
Pop Up Dining KL (PUDKL): Daniel was the one who kickstarted it. He studied at ALMA International School of Italian Cuisine in Italy and worked there for a while as well. During that time, he travelled around Europe and was so inspired that after he came back to Malaysia, he approached Miki and Amanda to start the first pop-up dinner at Jaslyn Cakes. It was for eight guests and the rest, as they say, is history.
What is the process like? Do you find a theme, a location or the menu first?
PUDKL: The concept of Pop Up Dining KL is to serve our style of food whenever and wherever we can. The theme, location and menu are all pretty much interrelated but since we don't have our own space, location comes first. Then, we design the menu to match the location (this includes taking the available facilities into consideration) and the theme to tie it all together. We've even done a few pop up brunches just because the space was more suitable for it.
Your first pop up was in March 2015. How have things been since you guys started?
PUDKL: We've gained a lot of experience and build contacts with the local F&B scene, that's for sure. It's been amazing but we will always think back to our first pop up at Jaslyn Cakes. It's truly the most memorable one so far.
What's an advantage that Pop Up Dining KL has over brick-and-mortar restaurants?
PUDKL: It's a great test-run project to showcase our capabilities in terms of the food as well as service. At the same time, it also acts as a training ground to execute our ideas and skill sets for future use. Compared to restaurants, we have the advantage of keeping the running costs low since we don't have pay things like monthly rent, staff salaries and so on. We also only run our dinner service when we meet the quota of customers.
And conversely the biggest challenge?
PUDKL: Having to constantly look for a space and work in a different kitchen each time. We don't have an agreement with any of the cafes or restaurants to rent their space on a regular basis because we want to keep our concept fresh and new.
Tiffin Food Court is set to become a food fiesta inspired by the Malaysian food court experience but slightly elevated. What's your take on it?
PUDKL: It's definitely an interesting concept to showcase the F&B industry in Malaysia, be it hawker favourites, upper casual dining, creative cocktails or musicians.
What can we expect from you at Tiffin Food Court? Give us a teaser!
PUDKL: Our theme will be 'A New Style of Italian-Inspired Cuisine, driven by mostly Local Produce' which essentially means Italian dishes with influences of local ingredients like ulam-ulaman and sardines. Some of the dishes you can look out for include Arancini stuffed with calamari served with homemade ricotta with local fresh milk, black garlic and cilantro stem; a prawn-like cracker made from polenta served with red prawns marinated in our local herb pesto; and a classic tiramisu with an added twist where we will be using spices and presenting it with a forest design.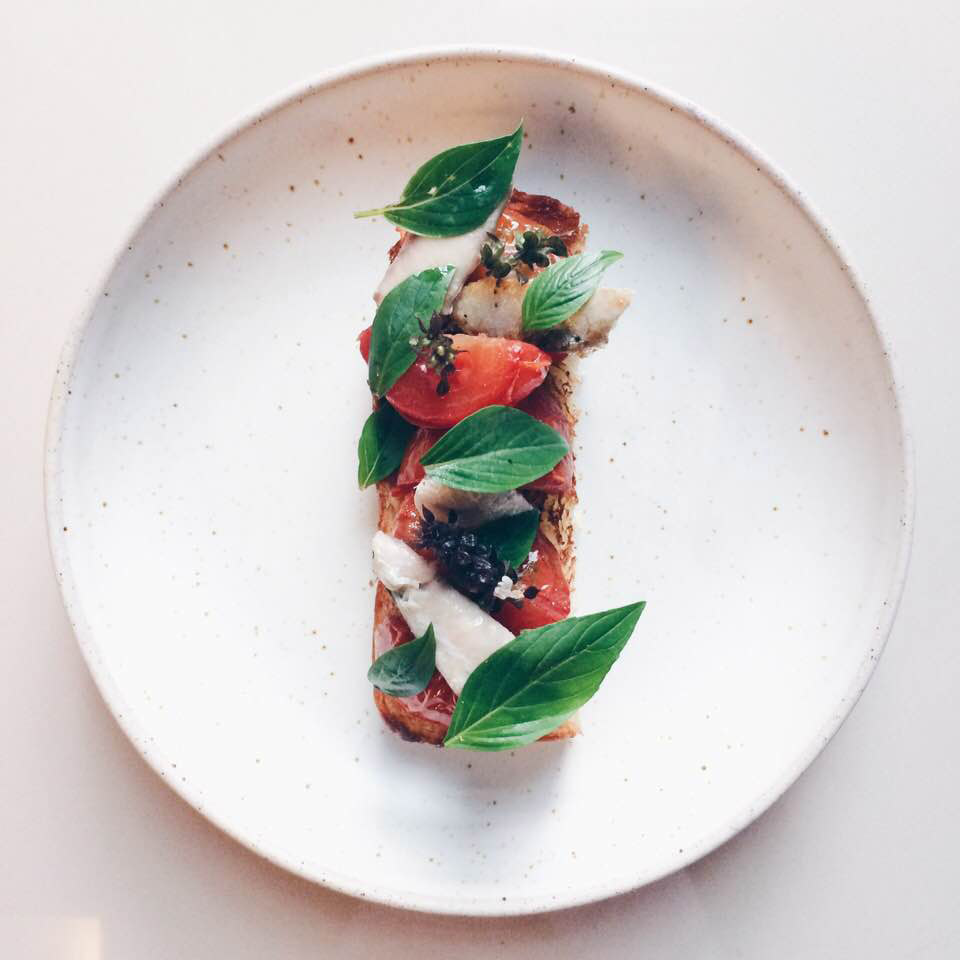 Who else should we be checking out at Tiffin Food Court?
PUDKL: Dewakan, Sitka and MadHatter Desserts. Dewakan and Sitka are collaborating for a three-day pop up as well so that should be interesting.
Favourite local ingredient to work with.
PUDKL: Cilantro! Instead of wasting any of it, we love to use every part of it – from the leaf to the stem to the root. During our stint at Tiffin Food Court, we'll be using the leaves to make our own local herb pesto; the stems will be pickled to accompany our Arancini calamari dish; and lastly, the roots will be used in our stocks or pickling liquids.
Favourite food court in KL.
PUDKL: The old Ming Tian food court. You could find a lot of good Malaysian hawker favourites there.
What are your plans for 2018?
PUDKL: We'll each be starting work on our new individual projects so stay tuned!
Pop Up Dining KL will be at Tiffin Food Court from 8 – 10 December 2017.
| | |
| --- | --- |
| SHARE THE STORY | |
| Explore More | |