Culture
Pop Culture Catch-Up: Cardi B and Megan Thee Stallion's summer bop, Selena Gomez's new cooking show and more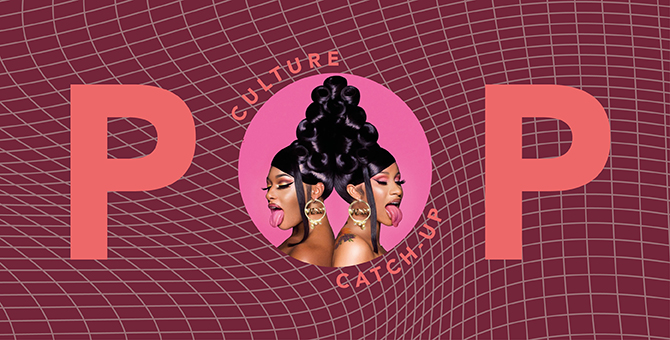 Hello, pop culture vultures! Here's another round-up of the latest news in the entertainment circle you might have missed:
Cardi B and Megan Thee Stallion unleash 'WAP'
Covid-19 is still be going on but these two hip hop princesses still found a way through the fog to put the "hot" back in hot girl season. As expected, 'WAP' is a twerk-ready banger full of self-loving braggadocio.
This marks Stallion's second high-profile collaboration–the first being with the one and only, Beyoncé in May for the 'Savage' remix. 'WAP' is also Cardi B's first quarantine song and role as lead singer rather than a featured artist since her single 'Press' in 2019. Watch the music video here to find out which Kardashian member made a surprise cameo!
Selena Gomez is cooking up a storm in her brand new cooking show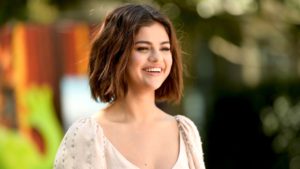 Like most people during quarantine, Selena Gomez has been spending time at home brushing up on her cooking skills. The difference is that she has the help of professionally trained chefs to teach her the dos and don'ts–and she filmed the whole thing for HBO Max. In a hilariously relatable new reality program, Selena + Chef sees the 'Rare' singer team up with ten professional chefs to cook up scrumptious meals through the screen.
"I know that there is a lot going on—and of course there [are] more important things going on—but this was an opportunity to make something that could make people smile," the actress-singer explained. "I hope you're gonna laugh because I look like a fool," she continued. "I wanted to do this simply because I love cooking, I just don't know how to do it all the time." Catch the series on HBO Max airing on August 13.
Lady Gaga lets us in all juicy details behind Chromatica in her new radio show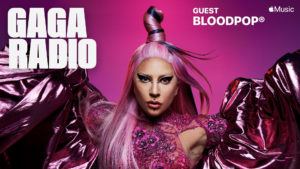 The pop icon delves into the inspiration and journey behind her best-selling album Chromatica. With new episodes out every Friday, the 'Rain On Me' singer will be sharing all the deets on her brand new Gaga Radio show on Apple Music. The show will feature DJs, fellow divas and producers who helped bring Chromatica to life. Even better, each episode will also include an exclusive DJ mix from one of Gaga's guests on her album tracks, making it a one-stop pitstop for all things Gaga and groovy dance music.
"The last few weeks I've been figuring out different ways at home that I can be of service to what I would call the singular global community, one that I believe to be kind in nature, one that I believe to be very special to my heart and I believe to the hearts of many," Gaga said. "And so I've been thinking of all the ways that I can be someone that contributes to society and the world. I'm super thrilled, excited to have this show and this opportunity to play an incredible mix of music every week."
The first episode premieres today, August 7. Stream Gaga Radio here!
John Wick 4 and 5 confirmed and will be shot back to back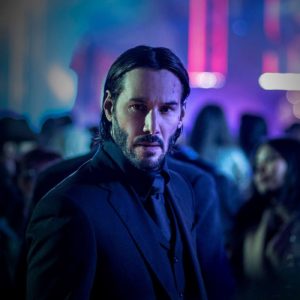 John Wick Chapter 3 was only released last year but Lionsgate did not waste any time confirming the fourth and fifth instalment to the franchise. According to Deadline, Lionsgate studio's CEO John Feltheimer stated, "We're also busy preparing scripts for the next two instalments of our John Wick action franchise, with John Wick 4 slated to hit theatres Memorial Day weekend 2022. We hope to shoot both John Wick 4 and 5 back to back when Keanu becomes available early next year."
This is most likely because Reeves is currently busy filming for the latest Matrix movie (can't wait for that one, too!) and Village Roadshow in Germany. This isn't Reeves' first rodeo filming two movies back to back though, as he also did it for the second and third Matrix movies from March 2001 to August 2002. Even though fans have to wait until 2022 for the next John Wick sequel, they can rest assured knowing that there is more to come.
Meghan Markle to make her debut as a moderator since leaving the Royal Palace
The Duchess of Sussex will be making her first public gig as the moderator and host of the 19th Represents Virtual Summit. This time round, Markle will be the one asking questions, specifically surrounding the topic of gender, equality and representation in future news-based media.
We have a new addition to The #19thRepresents virtual summit — Meghan, The Duchess of Sussex.The Duchess will join us on our final day of programming, Friday, Aug. 14, for a conversation with our co-founder and CEO, @eramshaw.Register to attend: https://t.co/tgg6yu2YTX pic.twitter.com/6IVGl4IUJM

— 19thnews (@19thnews) August 6, 2020
"The 19th's commitment to reporting and storytelling that lifts up those who are too often underrepresented in the media has never been more important," the princess explained in a statement to Glamour Magazine. "I'm looking forward to asking the co-founder what it means to build a media outlet with gender equity, diversity, and community at its core." The summit will take place on August 14 with other notable figures including Hillary Clinton, Meryl Streep, Melinda Gates and more to take part in the discussions.
Beyoncé's Black is King visual album officially went online and Twitter can't get enough of it
Whenever Queen Bey does something, it sure gets the crowd talking and nothing got her fans more in a tizzy than the jaw-dropping Black is King singer. The visual album truly was a sight to behold. Not only that, but the pop diva also decided to add a cool little feature on Twitter: a lion (in conjunction with The Lion King: The Gift) pops up instead of a heart every time a fan likes a tweet. Her. mind.
Here are some of the best Twitter reactions to the masterpiece:
NOW THATS HOW YOU CLEAR A BVTCH OUT!!! #BlackIsKing is a masterpiece and has debuted with a score of 100 on the tomatometer! pic.twitter.com/ZUf14cIx0W

— | Fan Account (@Its_Carta) July 31, 2020
Me liking every tweet on here just to see the little lion pop up #BlackIsKing pic.twitter.com/kfOnfhR8aY

— Zazu Nova (@darrrinnn) July 31, 2020
Just when I think I couldn't love Beyoncé more, she's put dark-skinned Indian women and girls in the video for BROWN SKIN GIRL Doing more for representation for dark-skinned South Asian women than most Bollywood celebrities who prefer to promote skin lightening #BlackIsKing pic.twitter.com/py7hByANRb

— Shehnaz Khan (@shehnazkhan) July 31, 2020
MOOD 4 EVA#BlackIsKing pic.twitter.com/oQXojwD6Sd

— BEYHIVE.com.br (@beyhivecombr) July 31, 2020
Beyoncé is in her own lane, she keeps topping herself every Era, literally nobody else is seeing her. The greatest visual artist of all time. #BlackIsKing pic.twitter.com/JsOpW0NC89

— BEYONCÉ IS NOT YOUR MATE (@KLAYCH33) July 31, 2020
me going down the timeline liking everything with #BlackIsKing pic.twitter.com/7ggafz4oWN

— boo boo the fool (@amandaoee_) July 31, 2020
Beyoncé KILLED IT with that choreography. #BlackIsKing pic.twitter.com/WUwUpennyS

— Beyoncé Daily (@YonceSource) July 31, 2020
For more pop culture news, head over here.