Montblanc's latest writing instruments from Creation Privée are made out of tobacco leaves
Thin and fragile, but unmistakable in its qualities, you wouldn't expect to be able to do much with tobacco leaves, except for its intended purposes of consuming it. But in an unusual but intriguing twist, Montblanc has managed to push the boundaries of artisanship by crafting this infamous herb into none other than a bespoke writing instrument.
As Montblanc's Creation Privée has constantly challenged creative boundaries when it comes to creating made-to-order pieces, this pen takes organic tobacco leaves and turns it into one that is so distinctive that you wouldn't be able to replicate it.
Custom-designed to mimic the shape and appearance of a cigar, this pen's cap and barrel are covered in the finest of cigar leaves. Designers and artisans work closely with the owner of the pen throughout the manufacturing process via webcam, where the most specific design details can be discussed, along with progress updates.
The fine artisanship on the other hand, boils down to the new techniques used to in bringing this vision to life. The oil from the tobacco leaves are extracted before the leaves are wrapped around the metal body of the fountain pen. A cellulose coating - similar to those used for restoring old paintings - along with an emulsion of several lacquers are used to protect the leaves and provide a luxurious finish.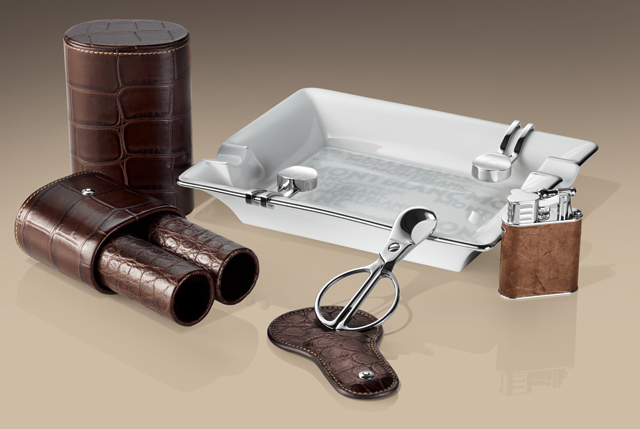 For more information on Creation Privée, contact your nearest Montblanc Boutique
Related stories: 
Andy Warhol meets the art of writing
Bringing the city of Florence alive